Pulau Tioman is arguably one of Malaysia's most popular tourist destinations located off the Southern East Coast of Peninsular Malaysia. And as funny as it may sound, being an island lover I have never visited Tioman before until this year. Maybe I have been put off by its heavy tourism promotions thinking that it won't give me that quiet, peaceful getaway.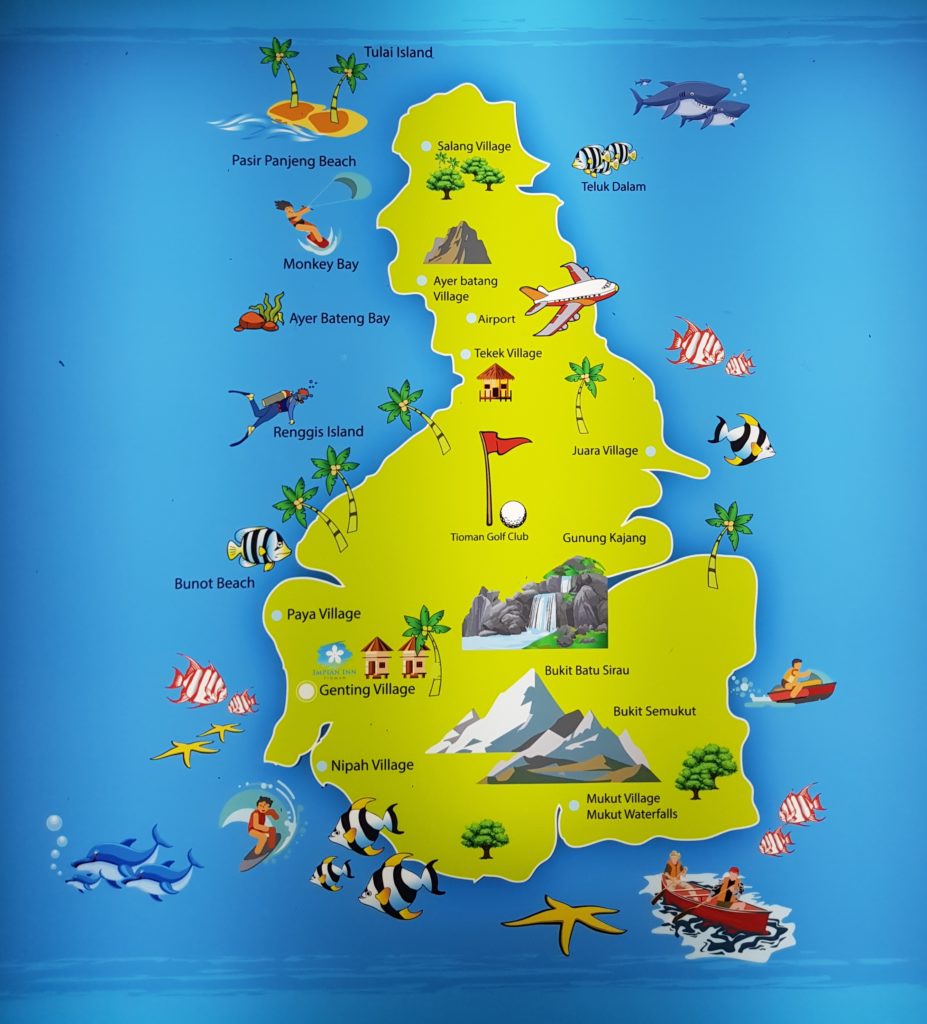 Ferries from Tioman departs from Mersing Jetty and you can purchase the ferry tickets (RM70 two-way) from the jetty counter. I bought mine from Counter 1.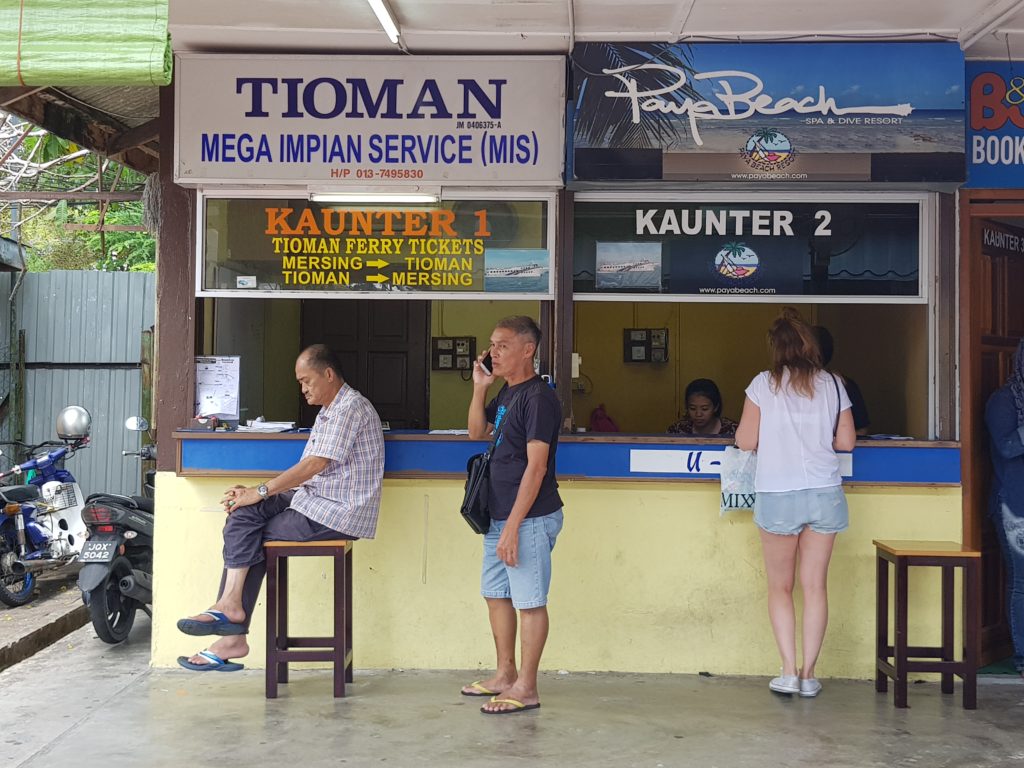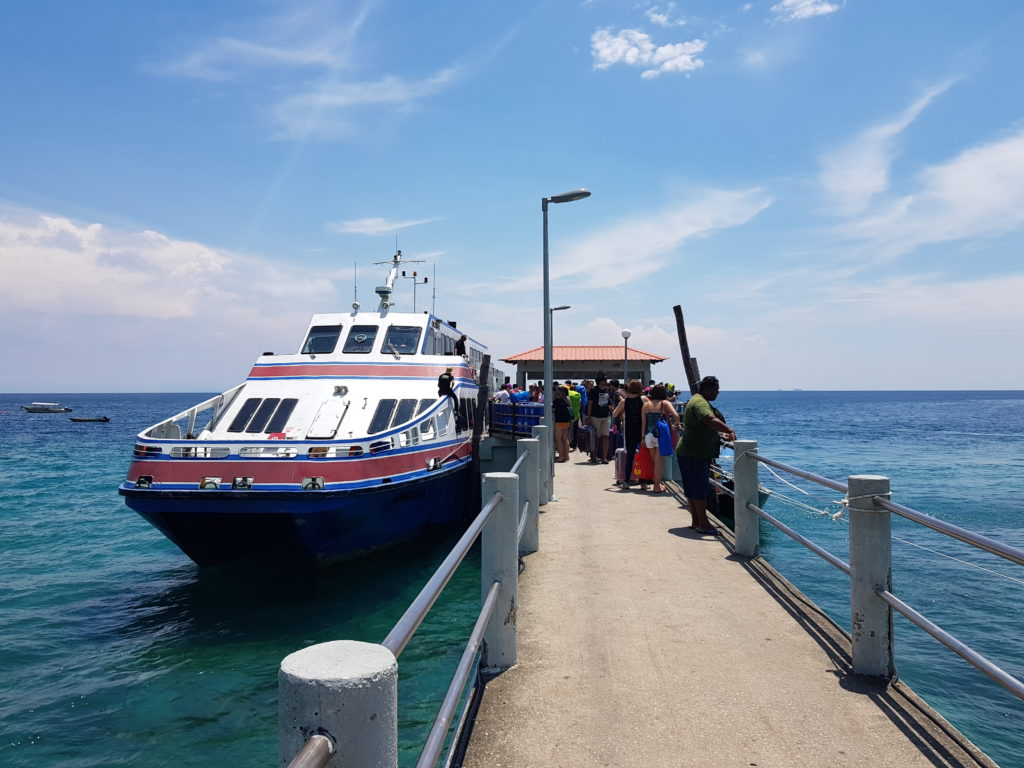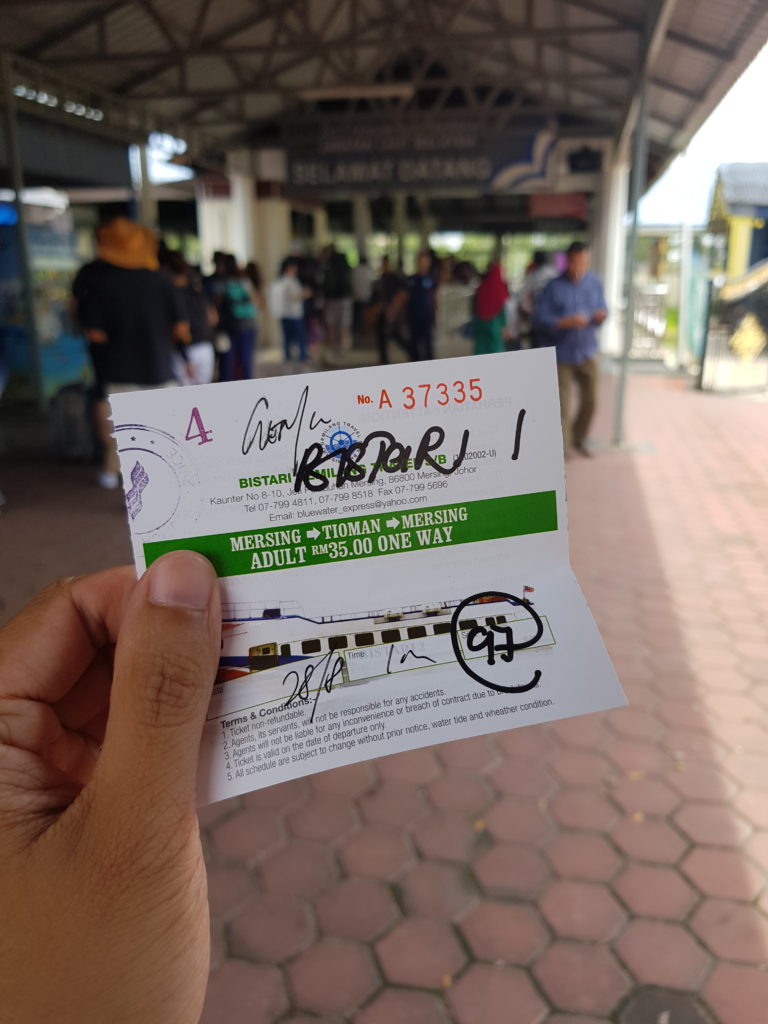 Journey to Tioman takes around 1.5 hours. There are a few jetty stops at Tioman depending on which beach resort you stay. I stayed at Impian Inn Resort (previously known as Impiana Inn), a reasonably well-priced resort located at Kampung Genting (Genting Village) which is the first stop. If you are not sure which stop you are supposed to get off, you can always confirm with the ticket counter and they will be glad to assist you. 
DAY 1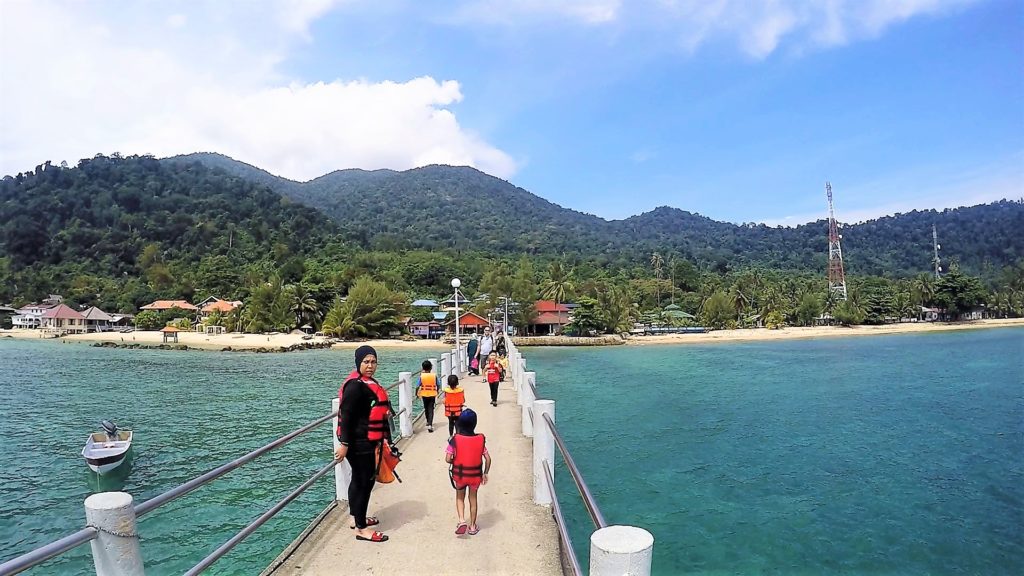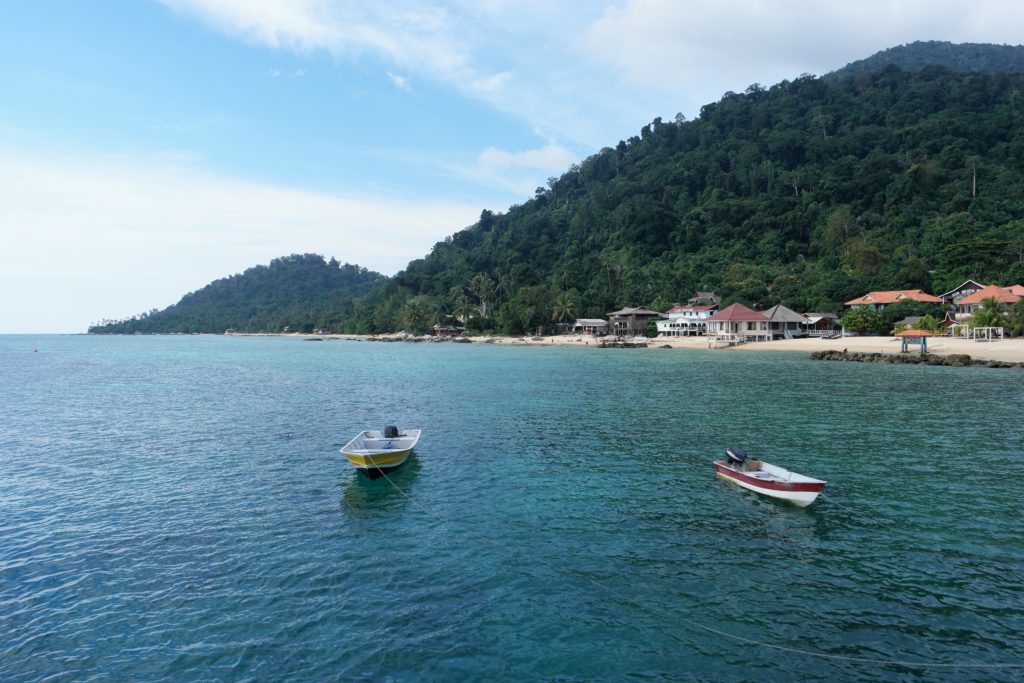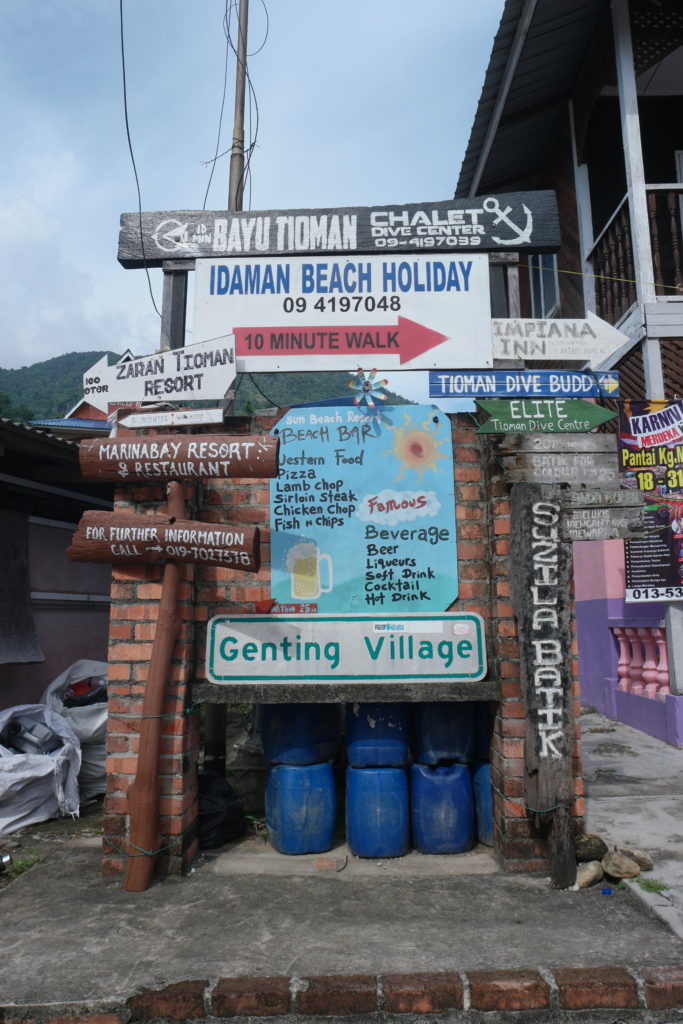 Kampung Genting is a vibrant village with lots of duty-free shops, local coffee shops and beach resorts. Locals usually get around the village by bike or motorbike.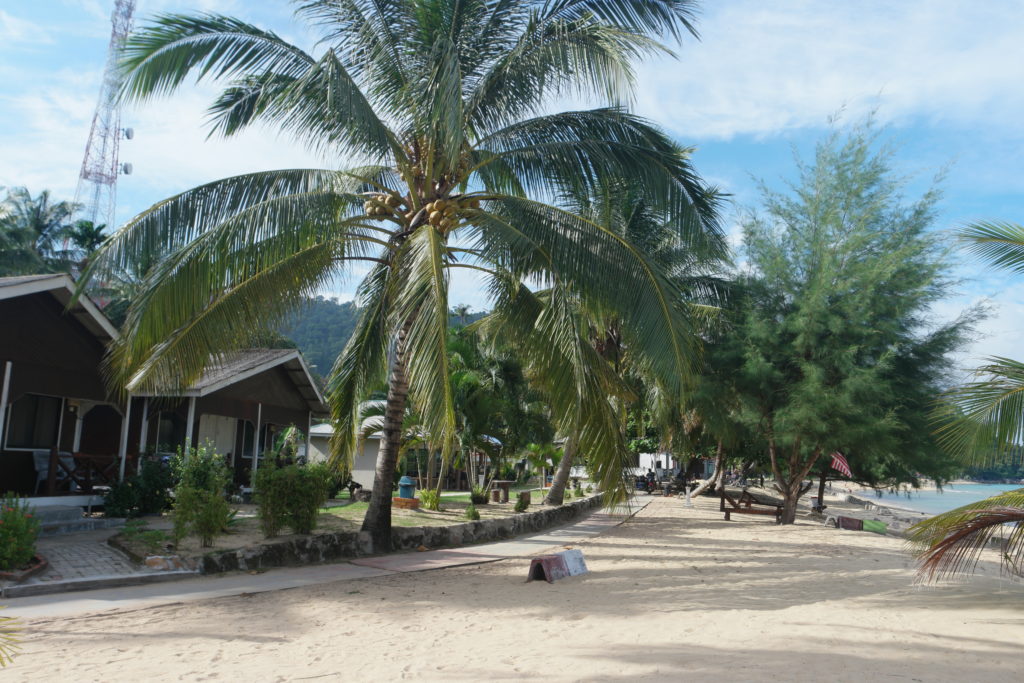 Impian Inn Resort is around 6-minute walk from the jetty and I was greeted by Aaron at the lounge. Aaron was very helpful in giving me tips about getting around the island as well as briefing me the variety of group tours that they offer including Snorkeling Trips, Asah Waterfall Trip, Round Island Trip and so on. If you are traveling solo or in small groups, they will normally group you with the other guests and inform you the tour charges upon confirming the total signups.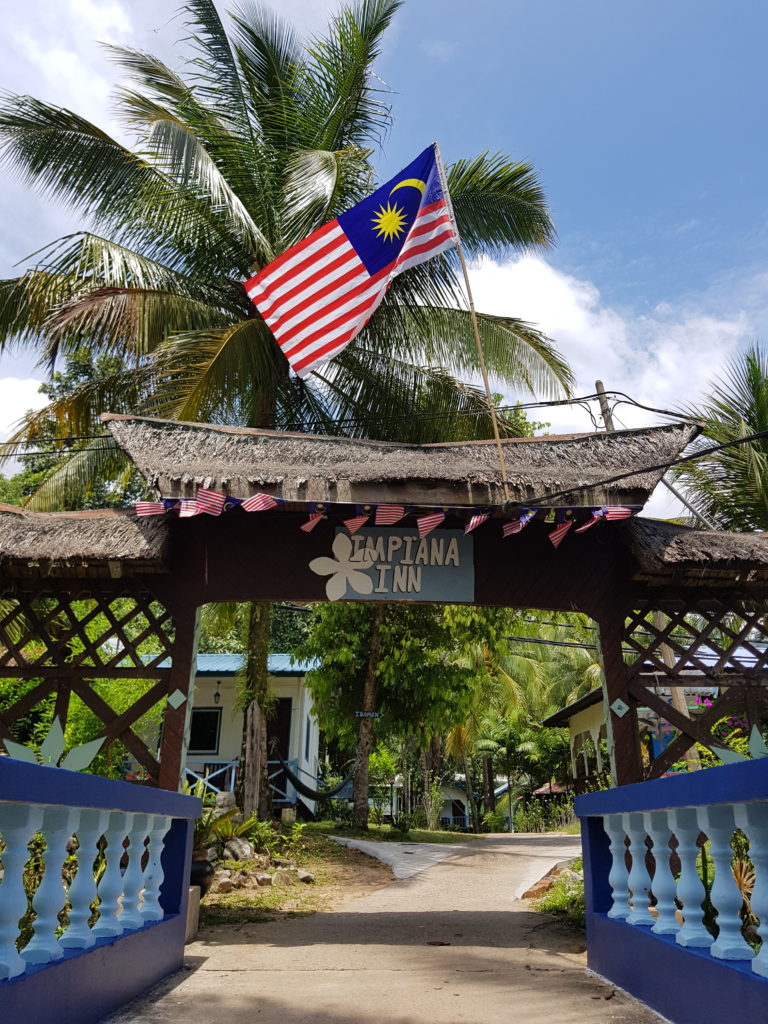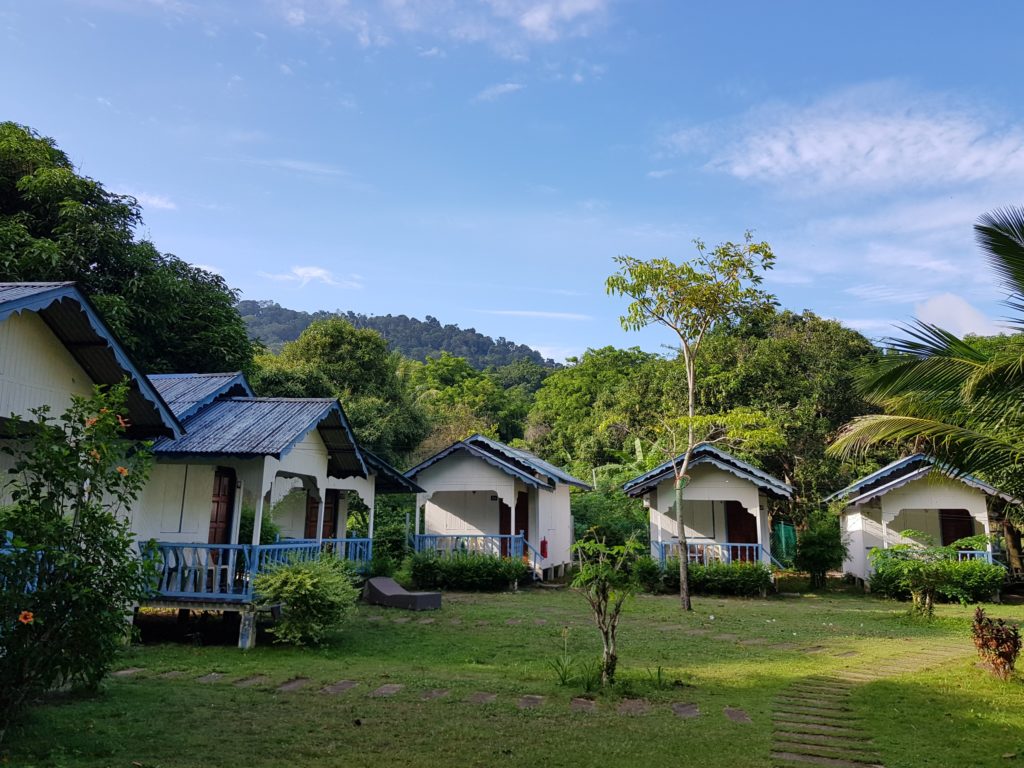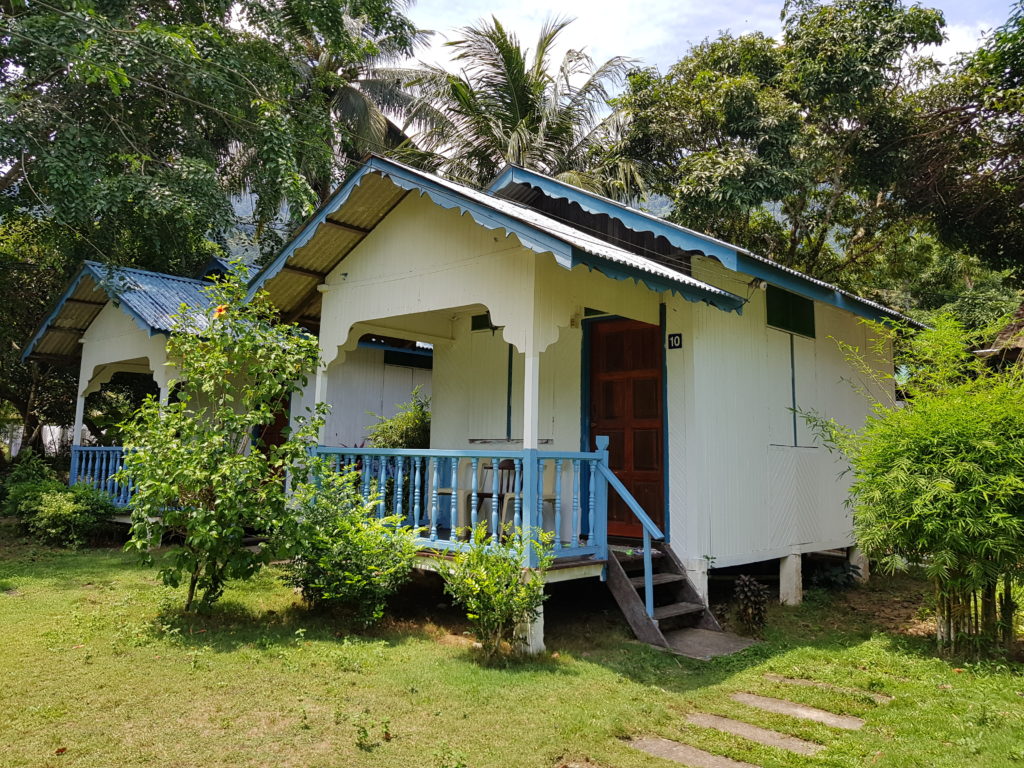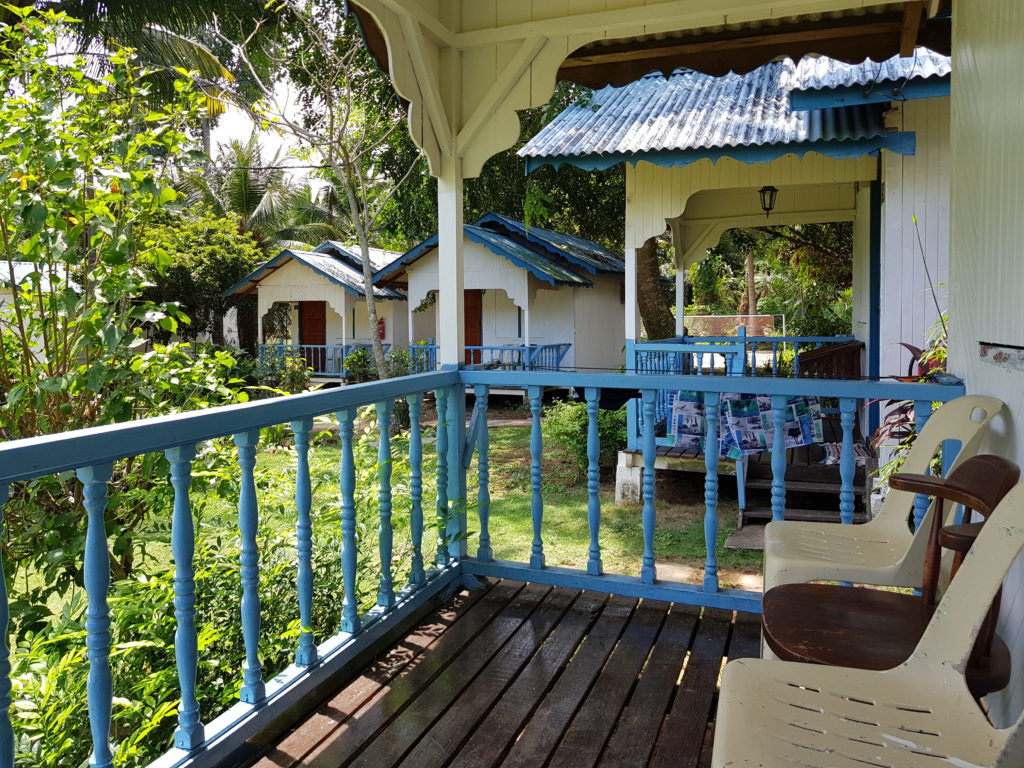 The room was air-conditioned with an attached bathroom. Very clean and cozy.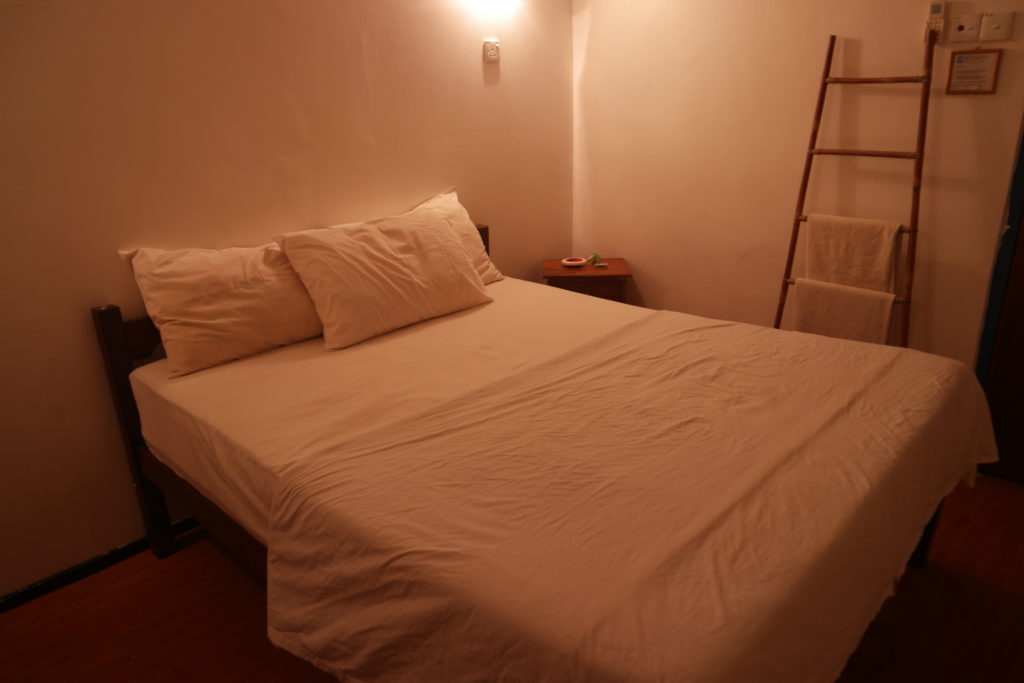 Another reason I love Impian Inn is that the resort is fronting the largest beach along the bay of Kampung Genting. The sand is soft and the shore is very children-friendly as there are not a lot of rocks near the shore.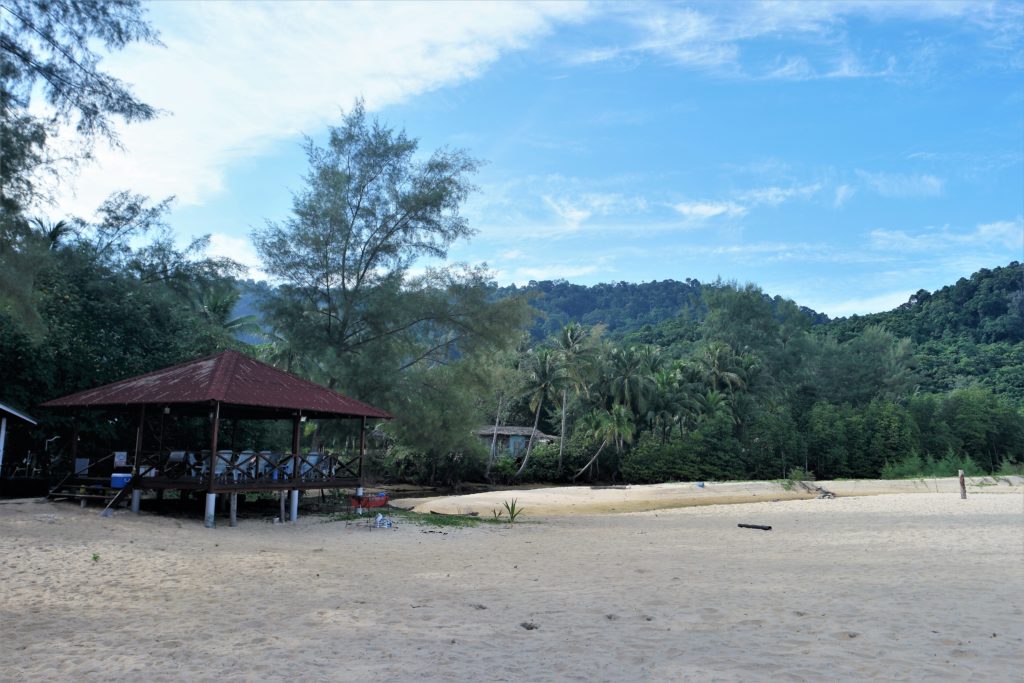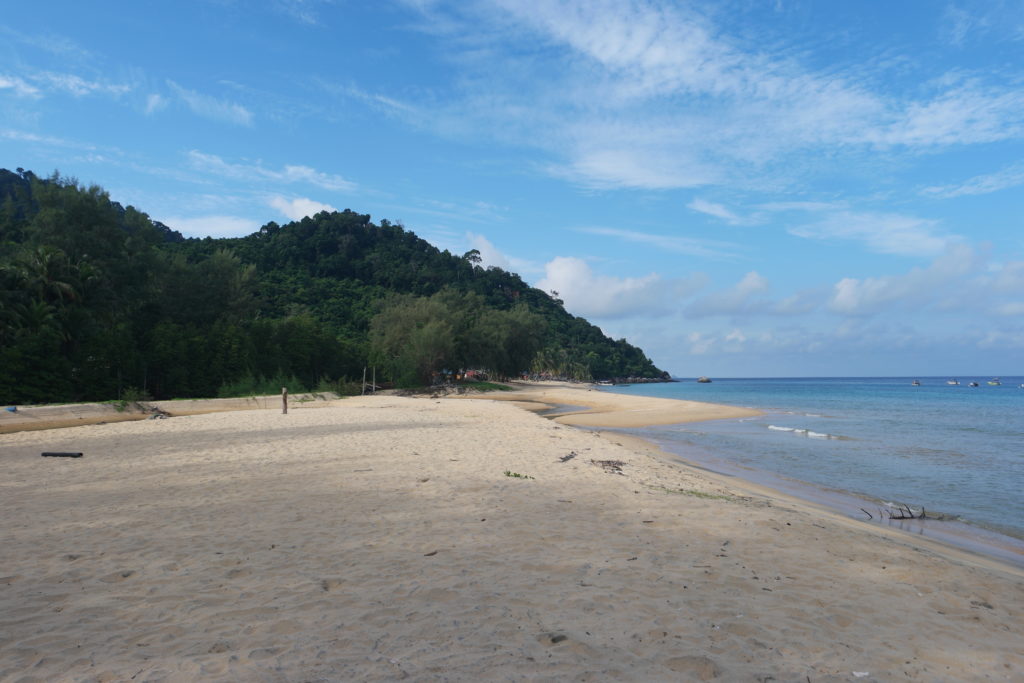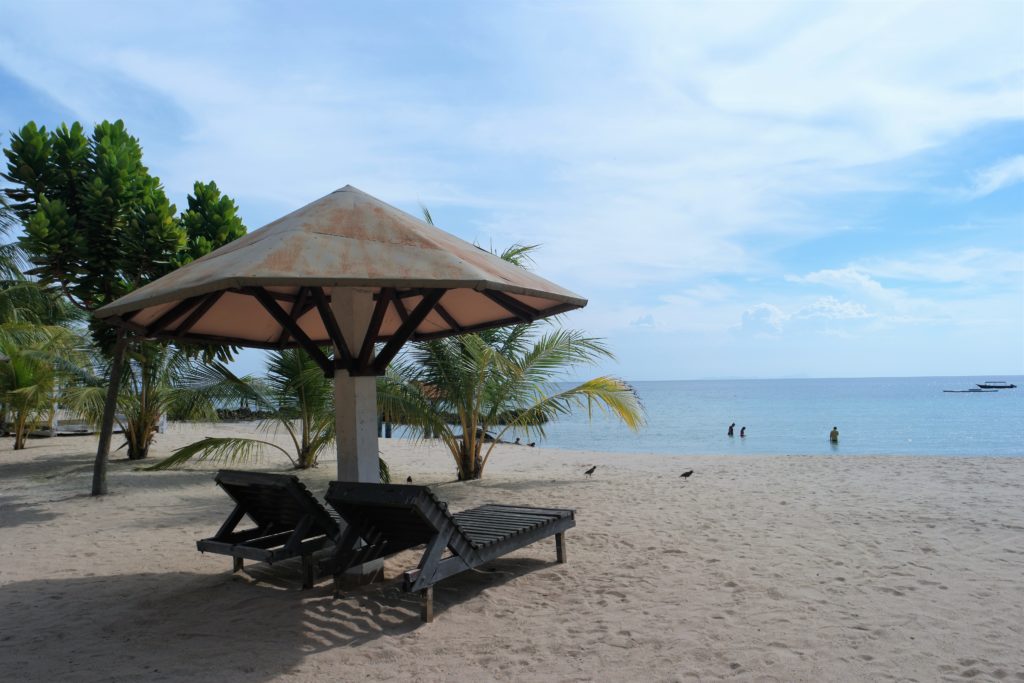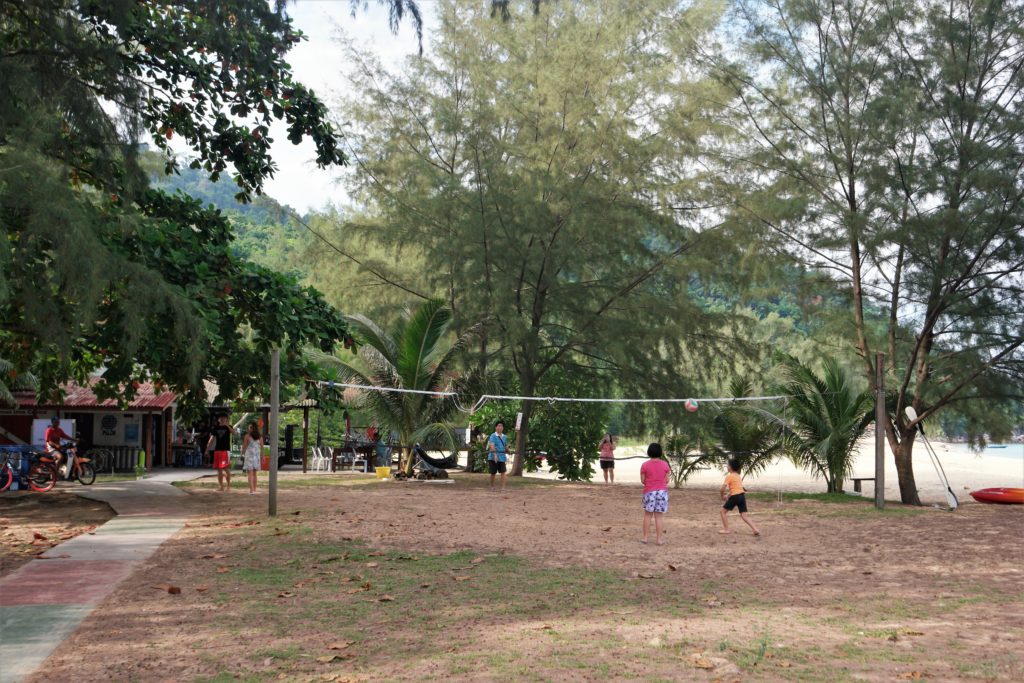 My first activity to explore the island was a jungle trekking course to Paya Beach recommended by Aaron. From Impian Inn, just walk towards the jetty and continue straight along the path. The trek takes about one hour (for slow walking pace) and is relatively easy. A pair of slippers or sandals will do the job. What I like about this trek is that you will pass by all the different stretch of beaches along Kampung Genting.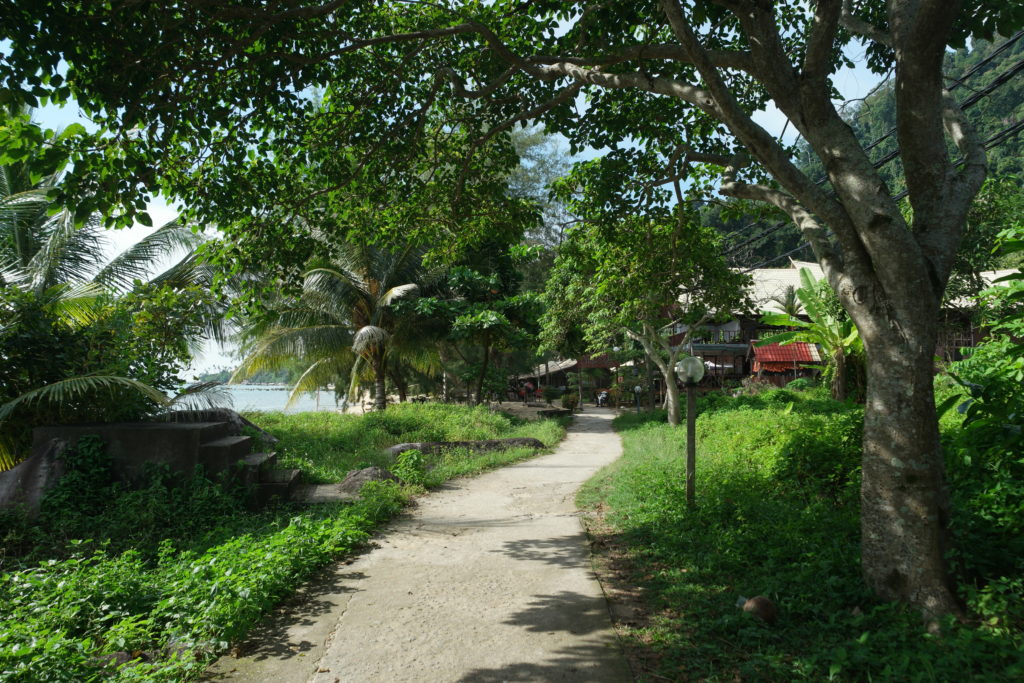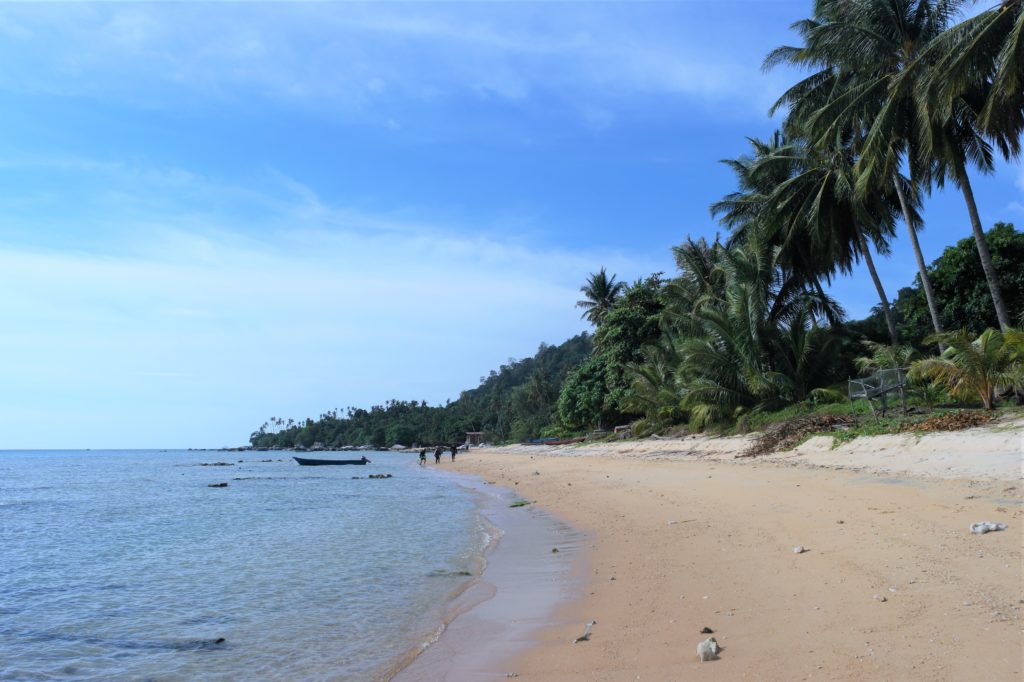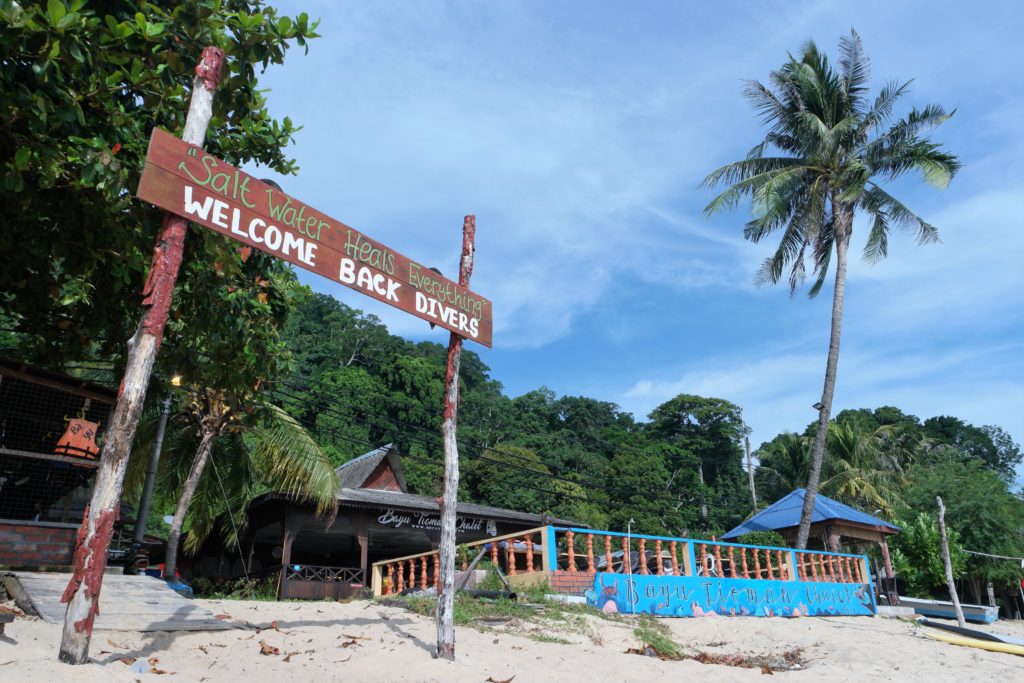 One tip is to follow the direction of the electric cable and take note of the blue-painted bridges along the way. If my memory serves me right, you should cross 4 of these blue bridges before reaching Paya Beach.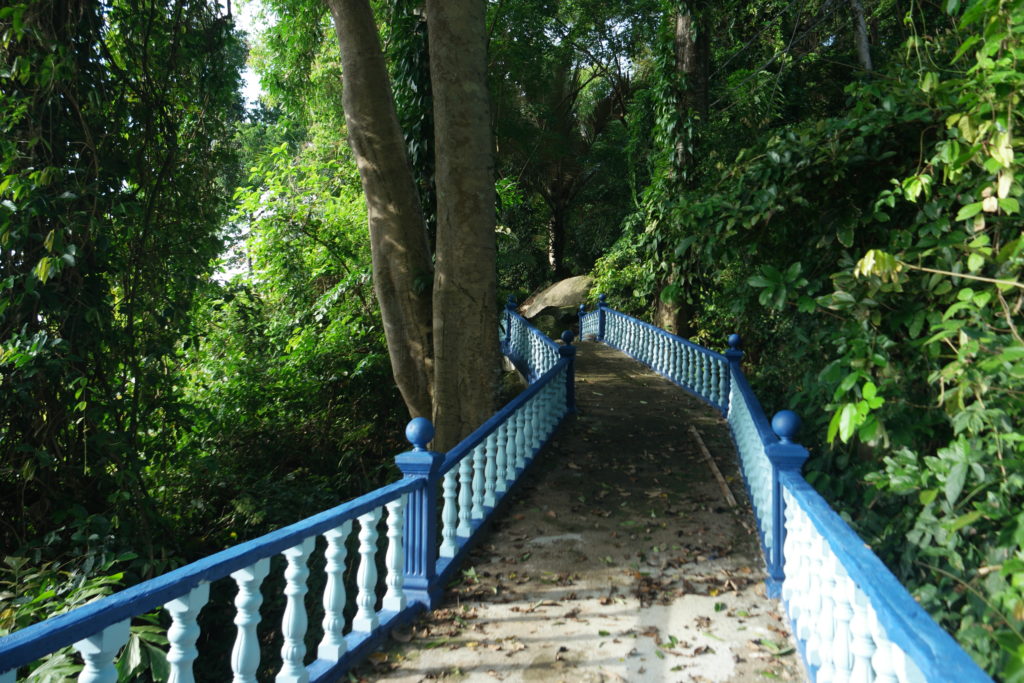 If you have time, I'd recommend that you do a little detour and check out Melina Beach Resort mid-way through your trekking. It has a private beach with some beautiful rocks. There are a series of wooden stairs and signboards leading you to Melina Beach Resort.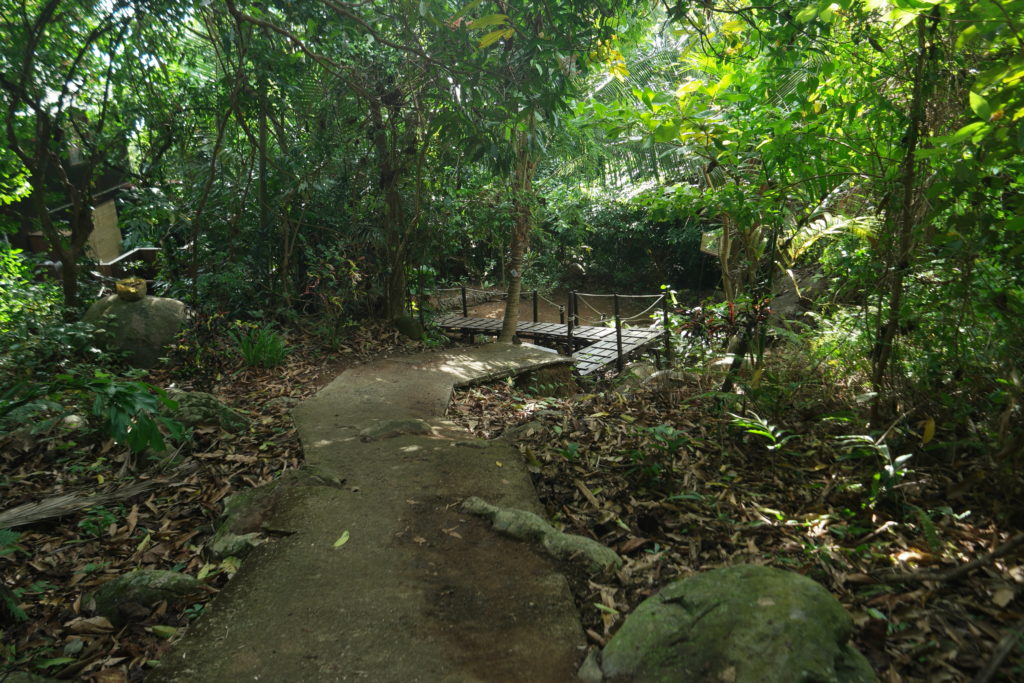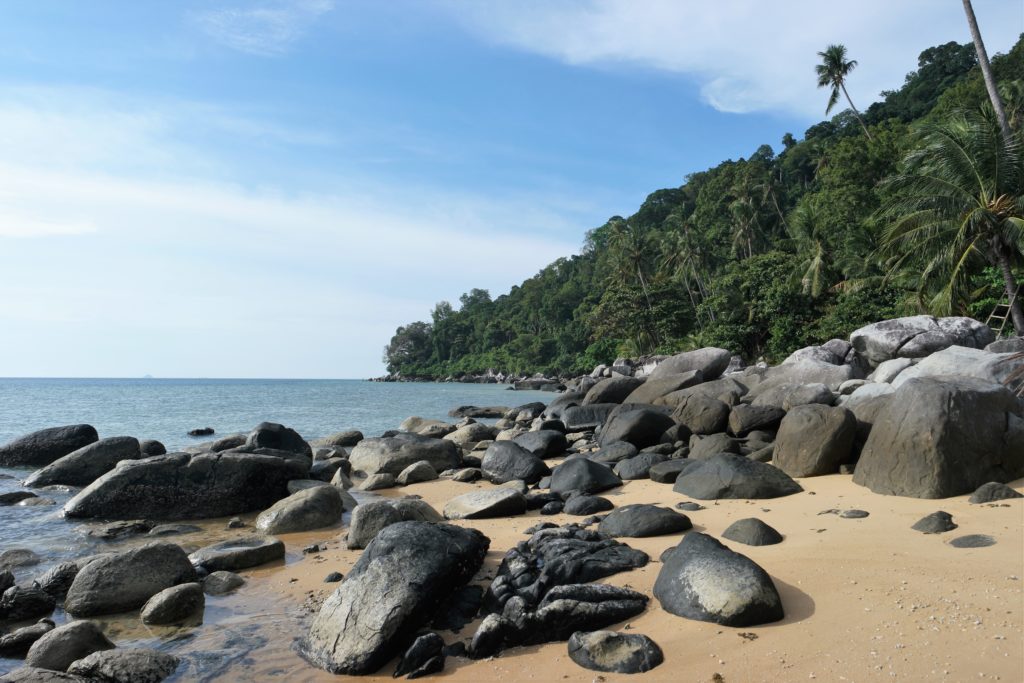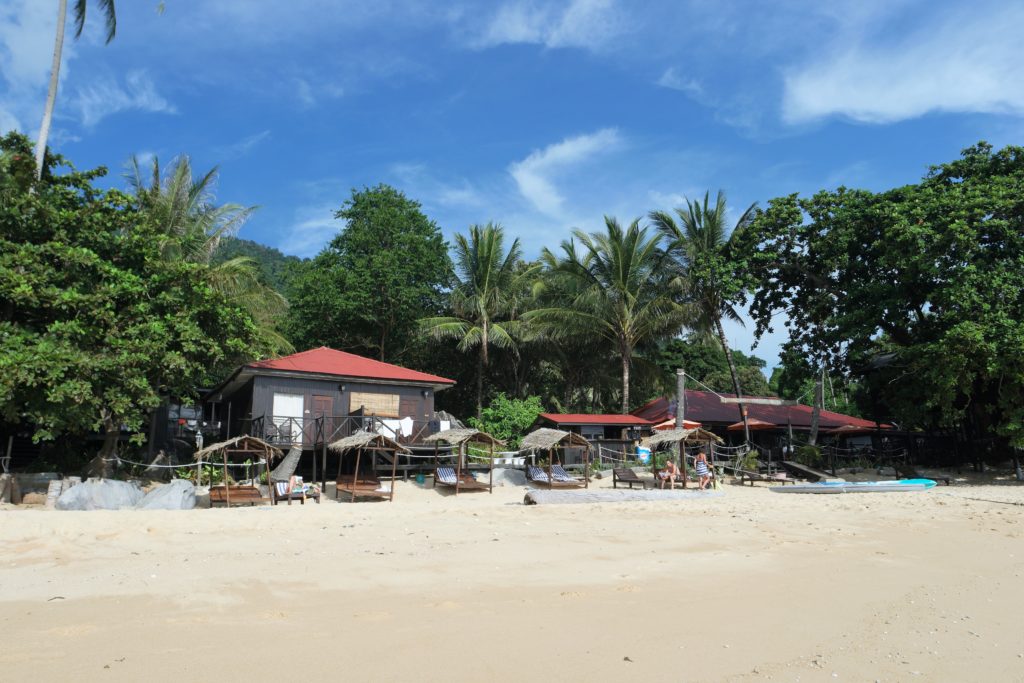 Moving on to the trek. As you find yourself trying to get pass a couple of boulders, it means that you are nearing the end of the trek. I reached the end which was a plateau of a huge rock overlooking the famous Paya Beach.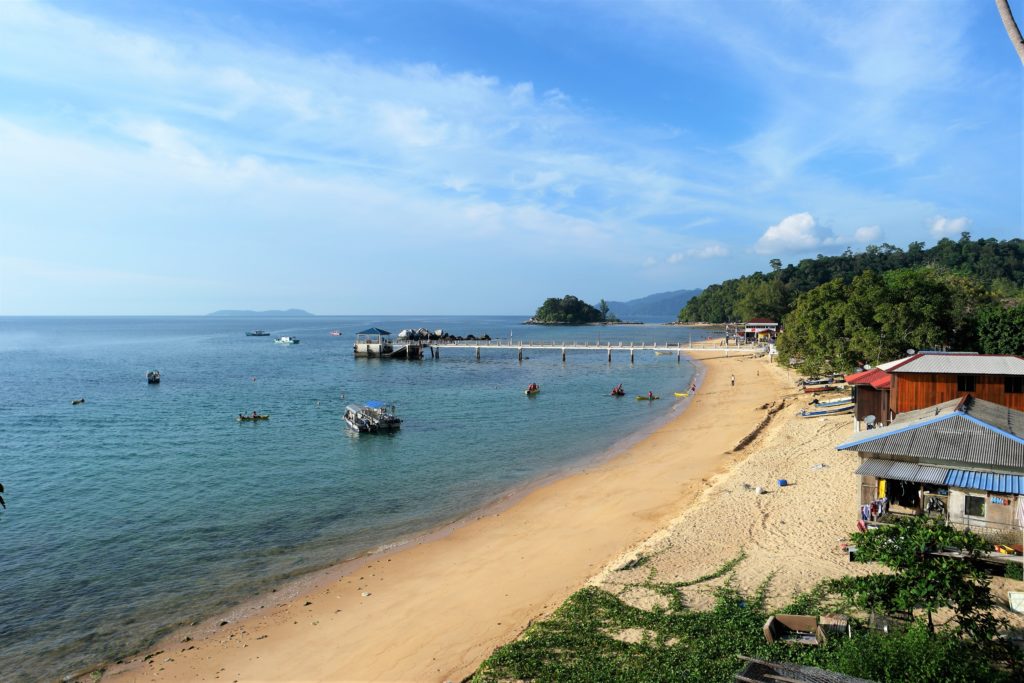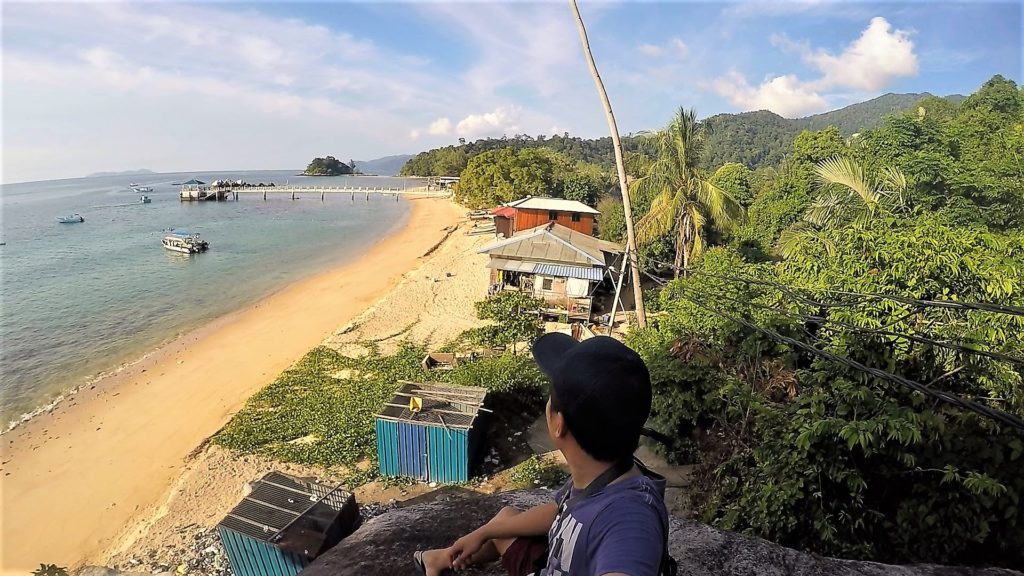 It was already 6pm and I had to head back to Genting beach before it gets dark. Plus my tummy was rumbling. I had my first dinner at Impian Inn As I wanted to try their kitchen. If you like spicy food, I'd recommend their Nasi Goreng Kampung. It's super delicious and served in big portion.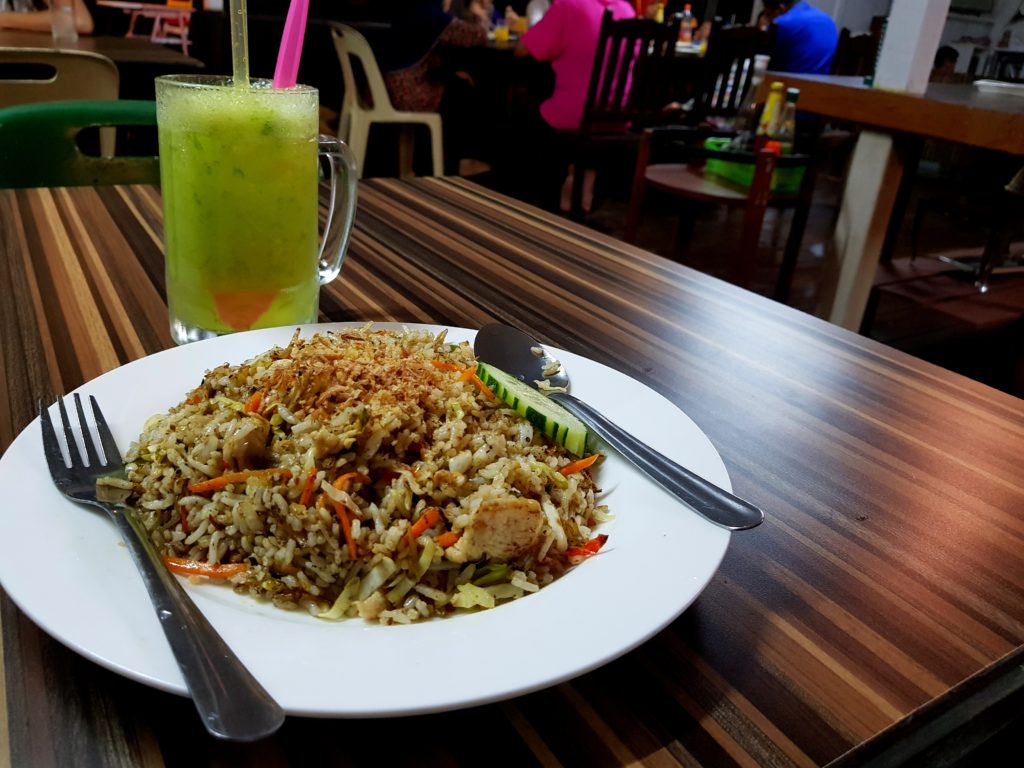 DAY 2
Day 2 at Tioman began with a morning rain which delayed our snorkeling trip. The snorkeling trip that I opted for was the one to Malang Rock and Tulai Island (Charges: RM120 per pax). There is also another snorkeling trip to Marine Park and Renggis Island but I heard from the other group that the sea life and corals were not so beautiful. So if possible, do choose the one to Malang Rock.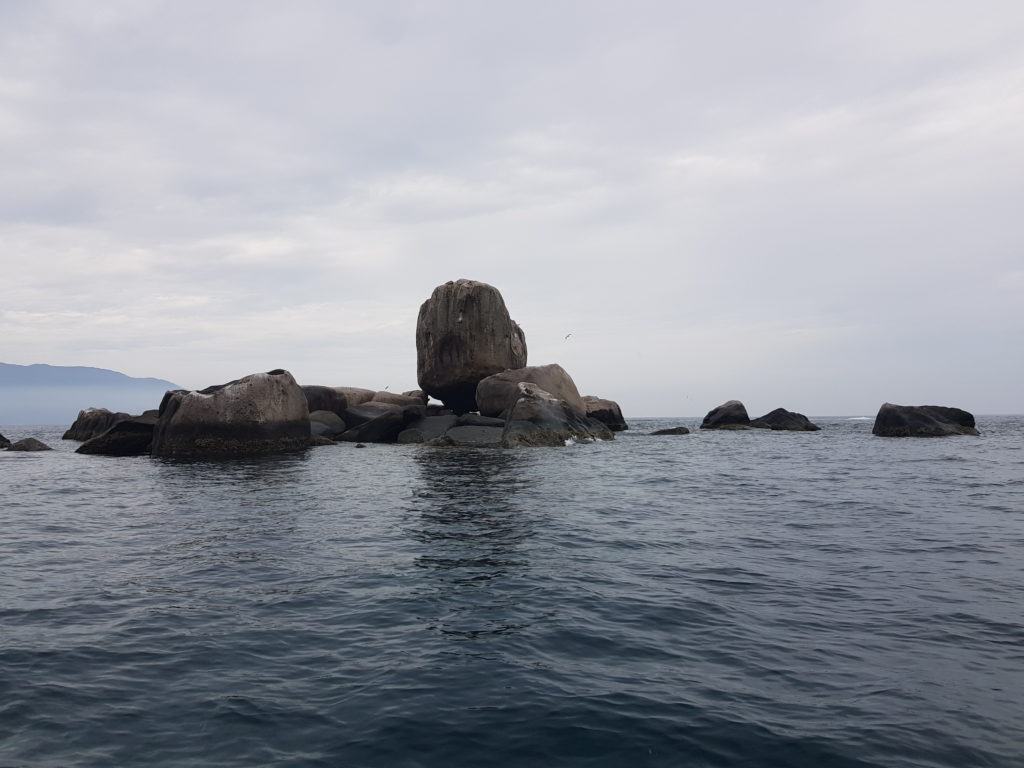 I really love the corals and sea life around Malang Rock. So colorful and vibrant and visibility was crystal clear. Make sure you explore in between the rocks. That's where you get the most beautiful views!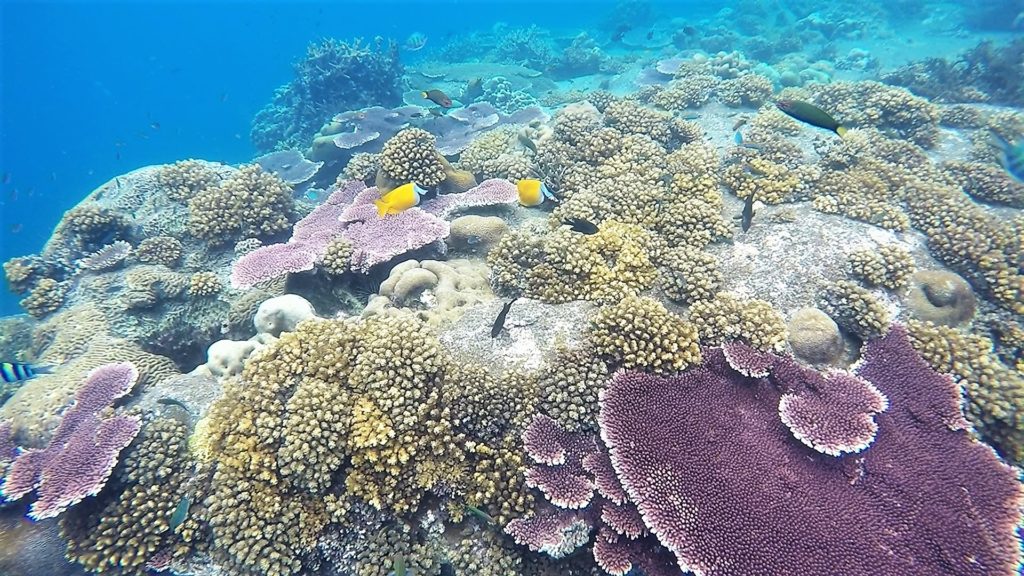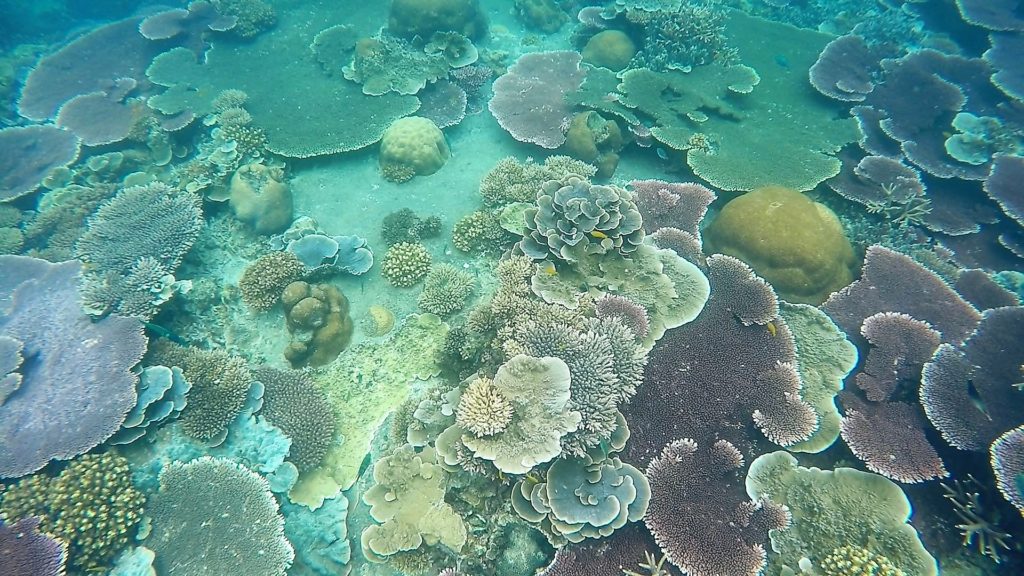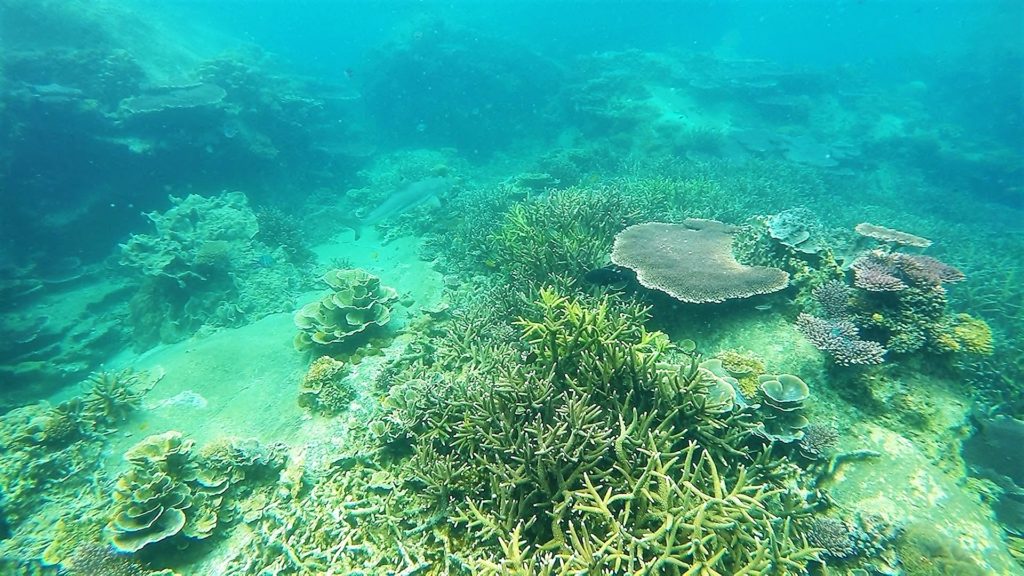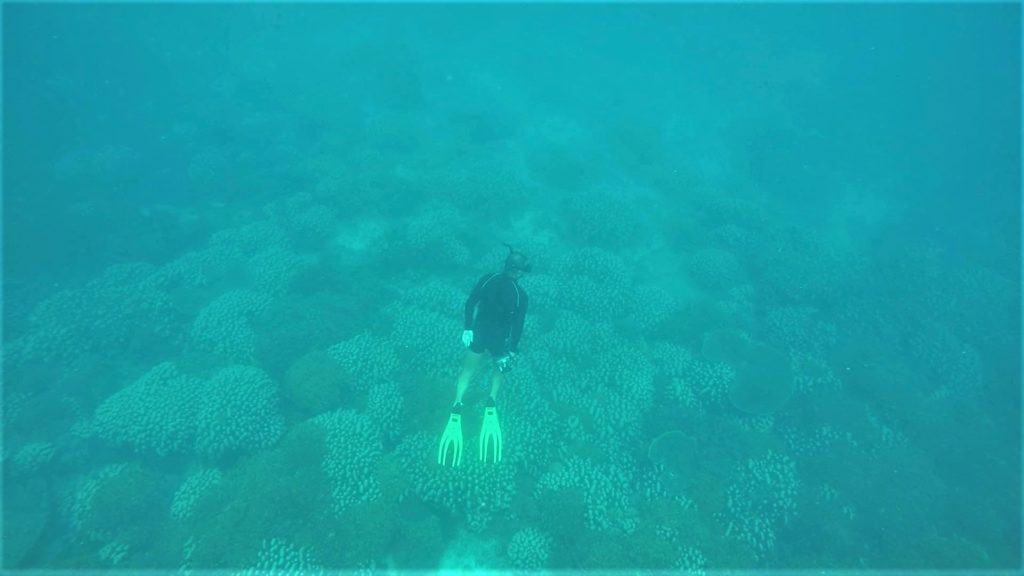 We wanted to do our next snorkel at Tulai Island. However, there was an oil leak around that area so we had to cancel it. We stopped by Salang Beach for lunch before heading to Renggis Island for our last snorkeling spot.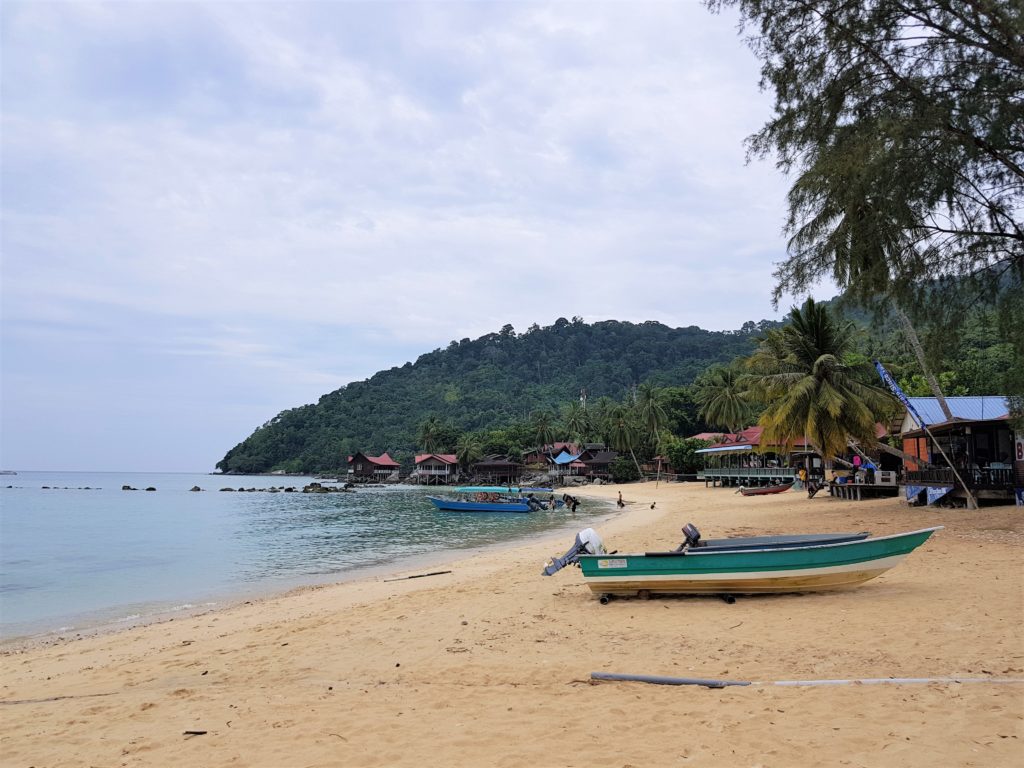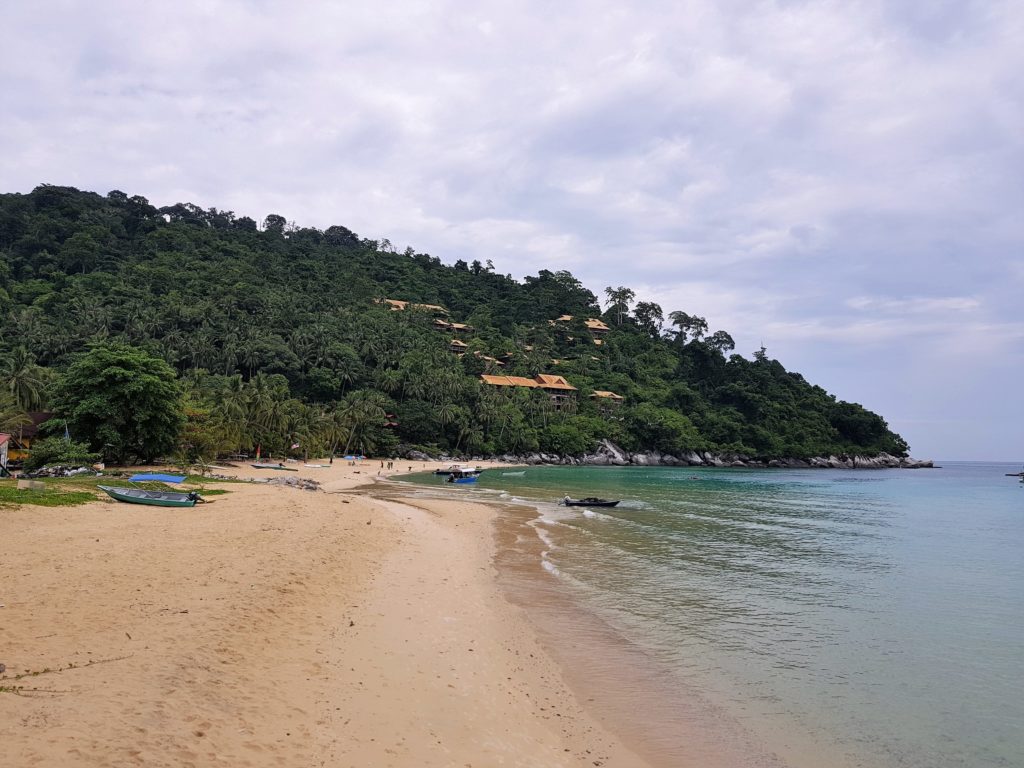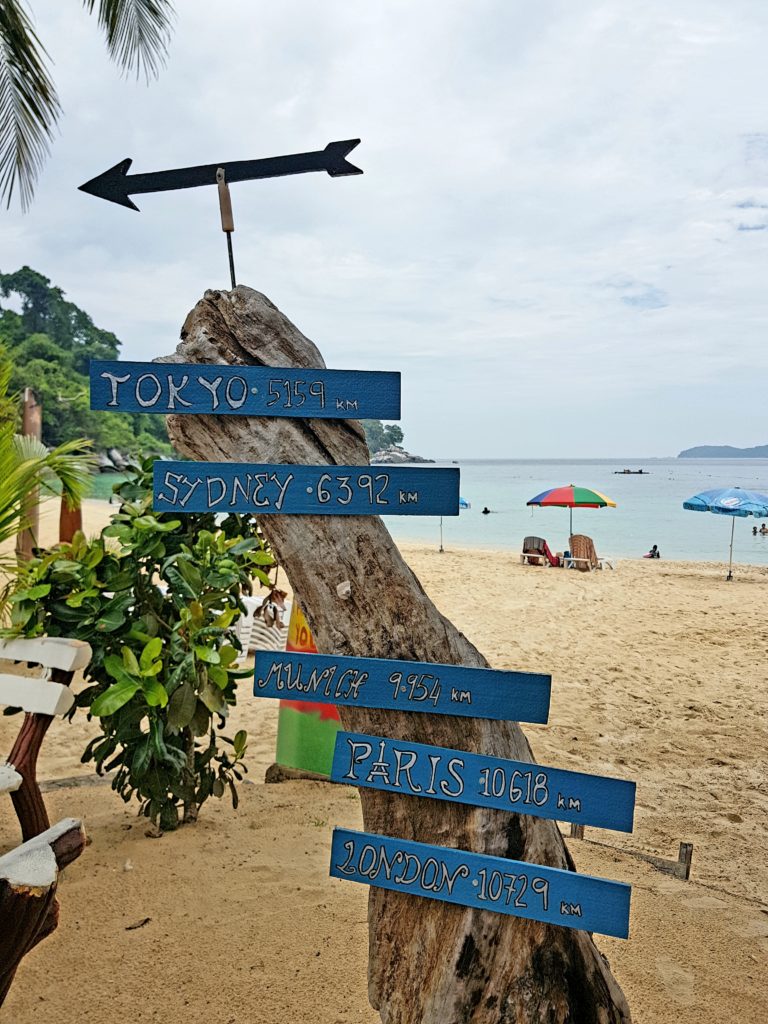 Renggis Island is one of the snorkeling hotspot in Tioman which is not included in our original snorkeling outing package. However, as we had to give Tulai Island a miss, our guide Ah Seng brought us to Renggis to make up for it. Although there are more fishes here at Renggis, my favourite is still Malang Rock as the corals at Malang Rock were more colourful and visibility was also clearer.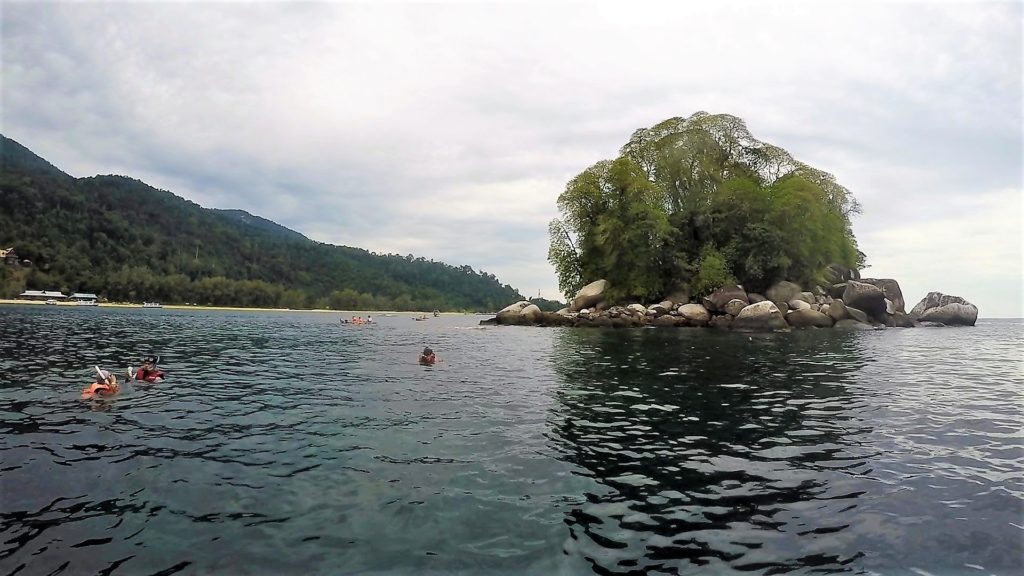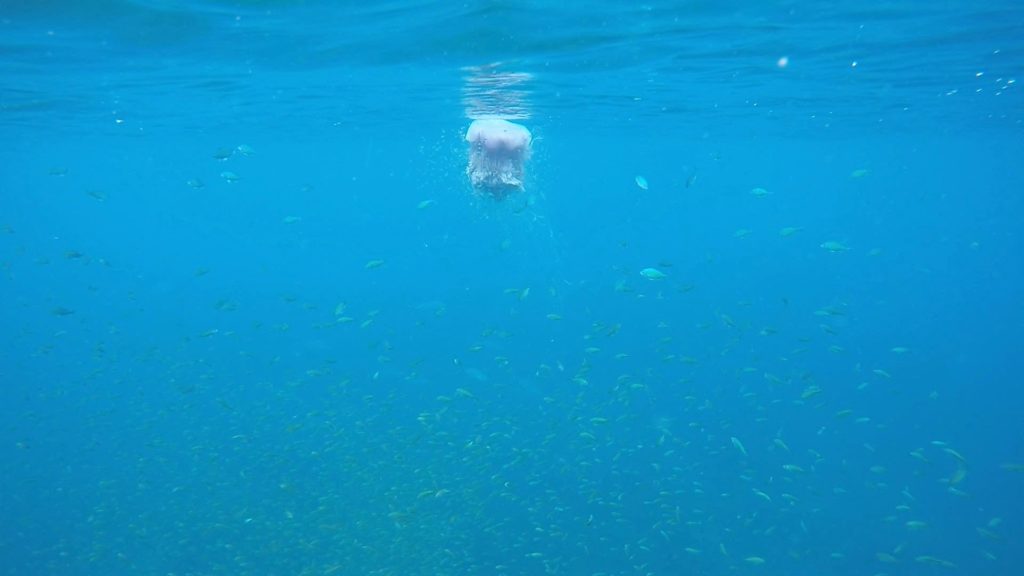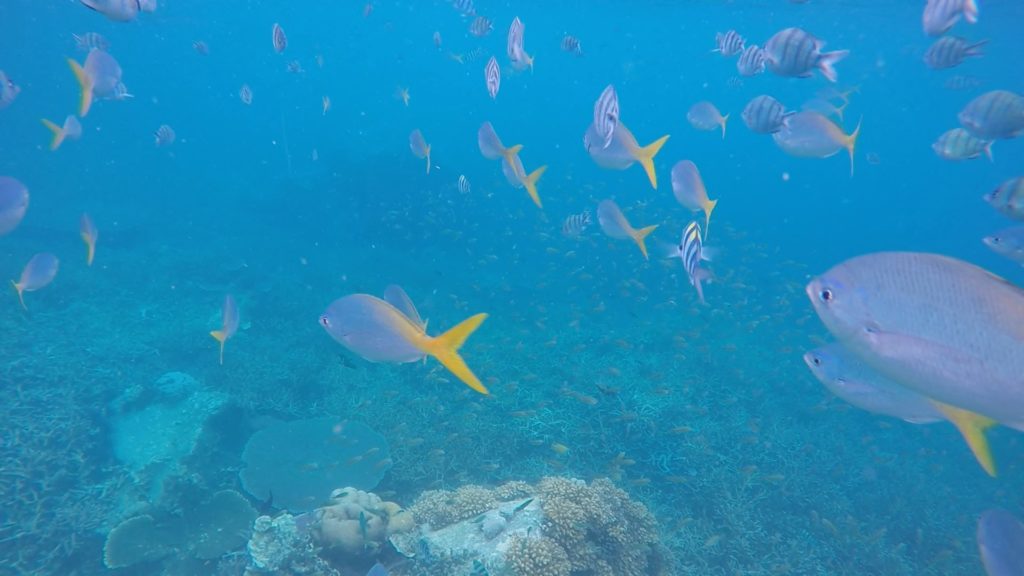 After snorkeling at Renggis, we headed back to Genting to rest and had our dinner. If you are wondering what other sumptuous local delicacies Tioman has to offer, I highly recommend Aguna Resort's Seafood Fried Rice. It was the best Seafood Fried Rice I've tried so far in my life! Yup, most of the beach resorts on Tioman has their own kitchen and you can just walk in to order their menu.
Day 3
I woke up to Day 3 with the great news that there will be a tour to Asah Waterfall that morning (Charges: RM40 per pax). Previously, this tour wasn't confirmed due to insufficient participants but fortunately there was a family who decided to signup for this tour on Day 3. Asah Waterfall, located at the South of the island near Mukut Village, is the most famous waterfall in Tioman. I highly recommend that you signup for this Asah Waterfall tour because not only you get to enjoy the cool fresh waterfall but also the amazing mountain views along the way especially the famous Twin Peaks.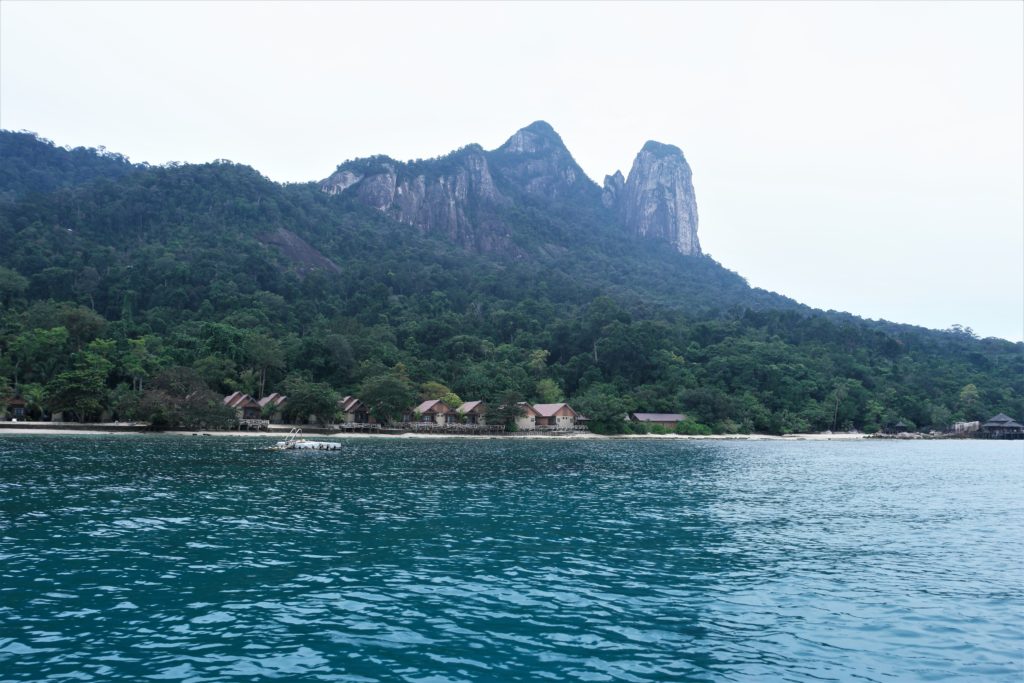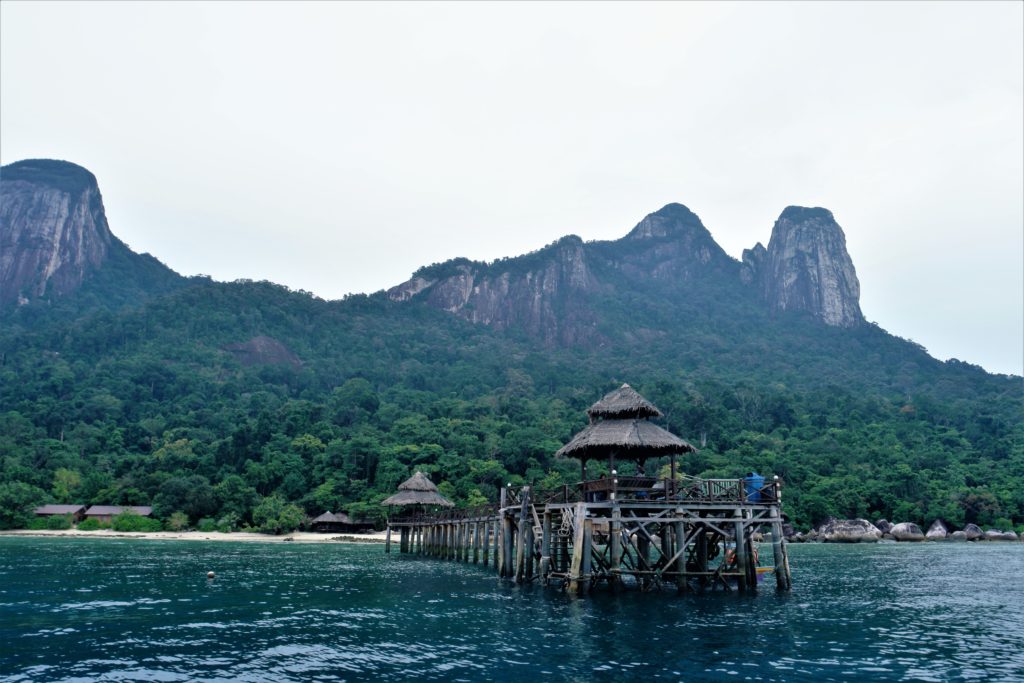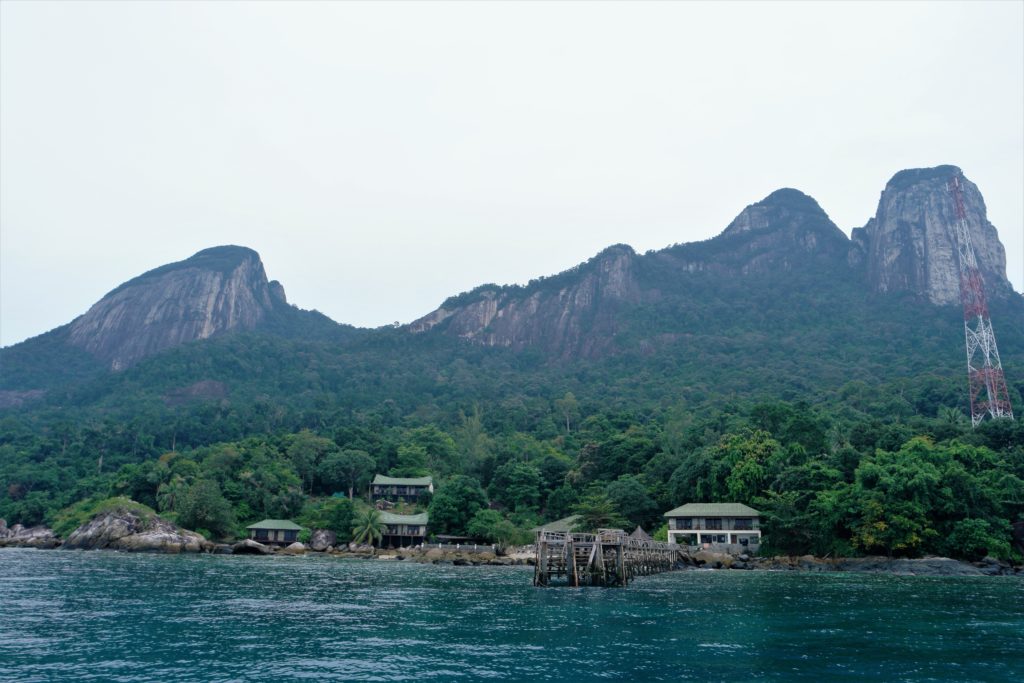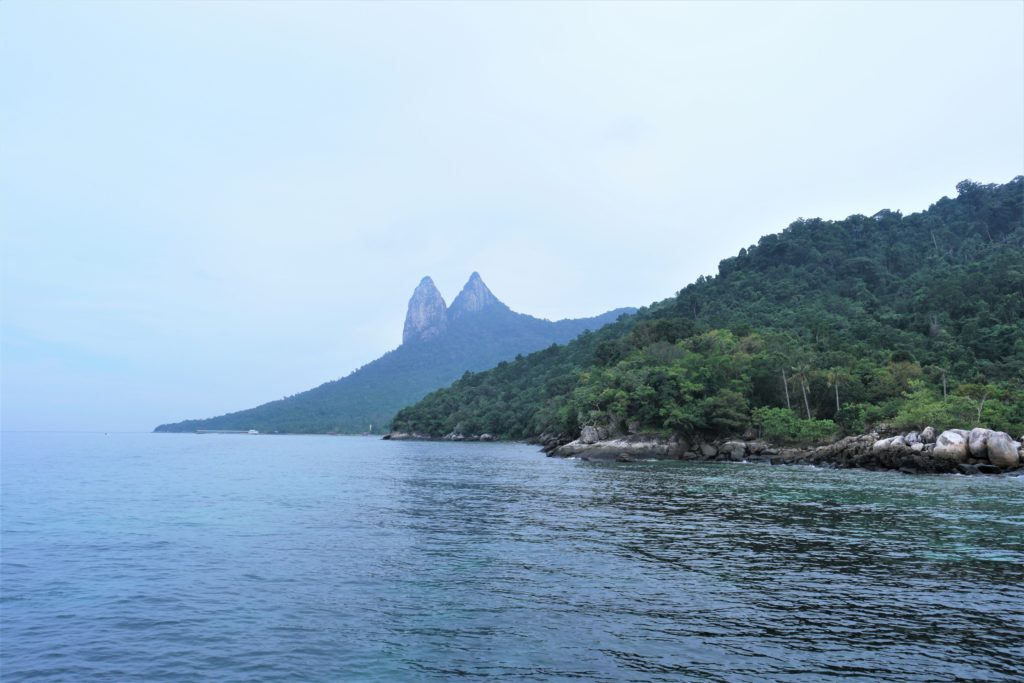 After a 15-minute boat ride, we reached Mukut Village Jetty and made an easy hike up to the waterfall. As we entered the forest trail, we were greeted by the pleasant sound of the waterfall right away.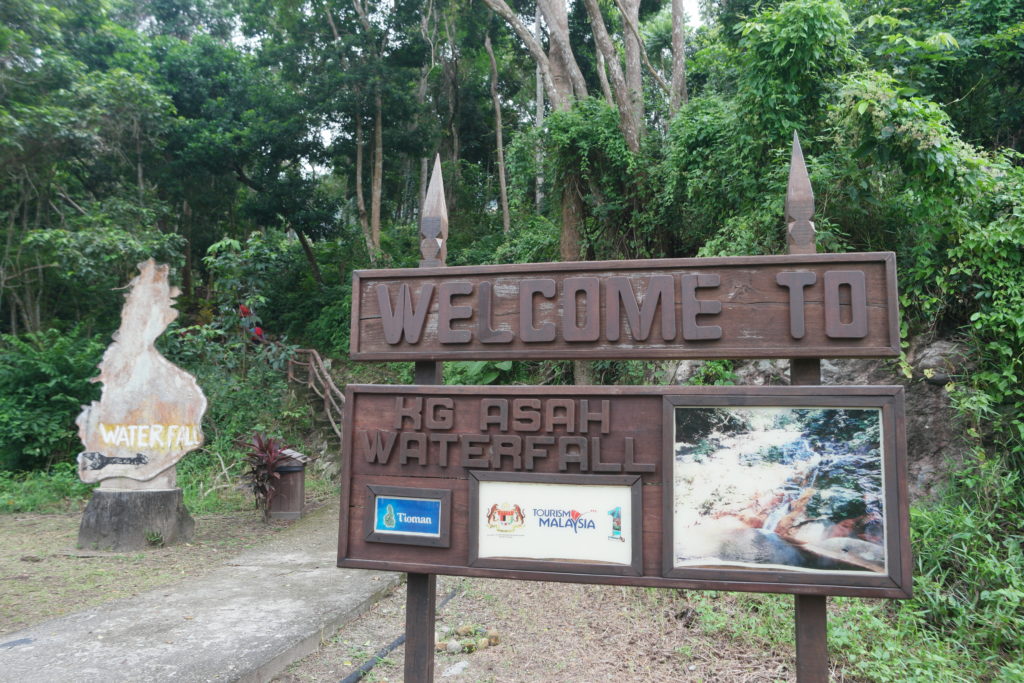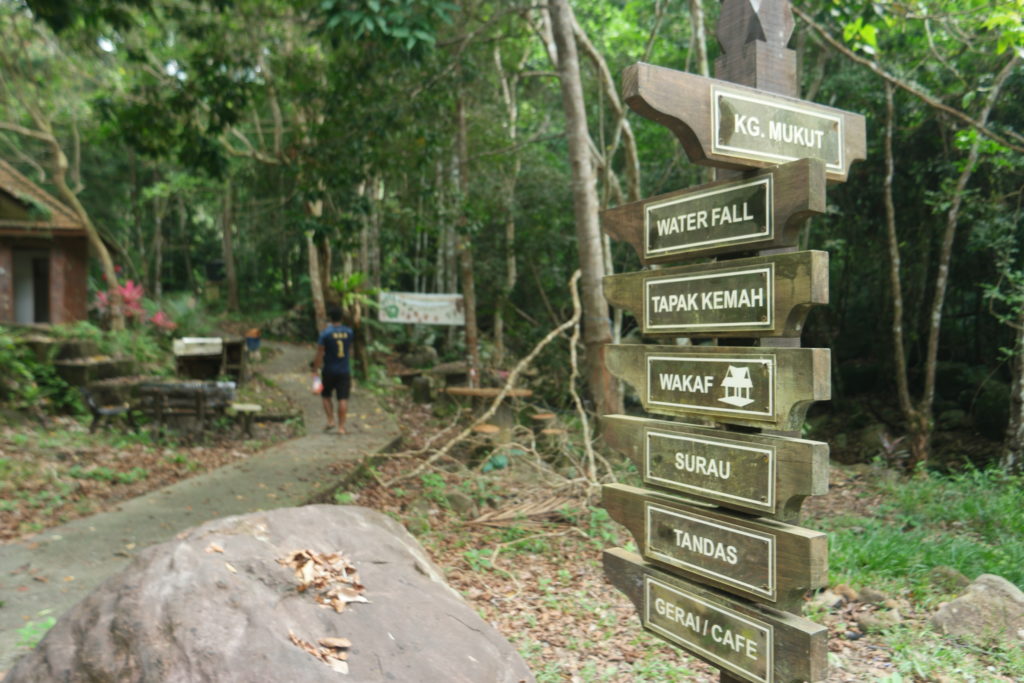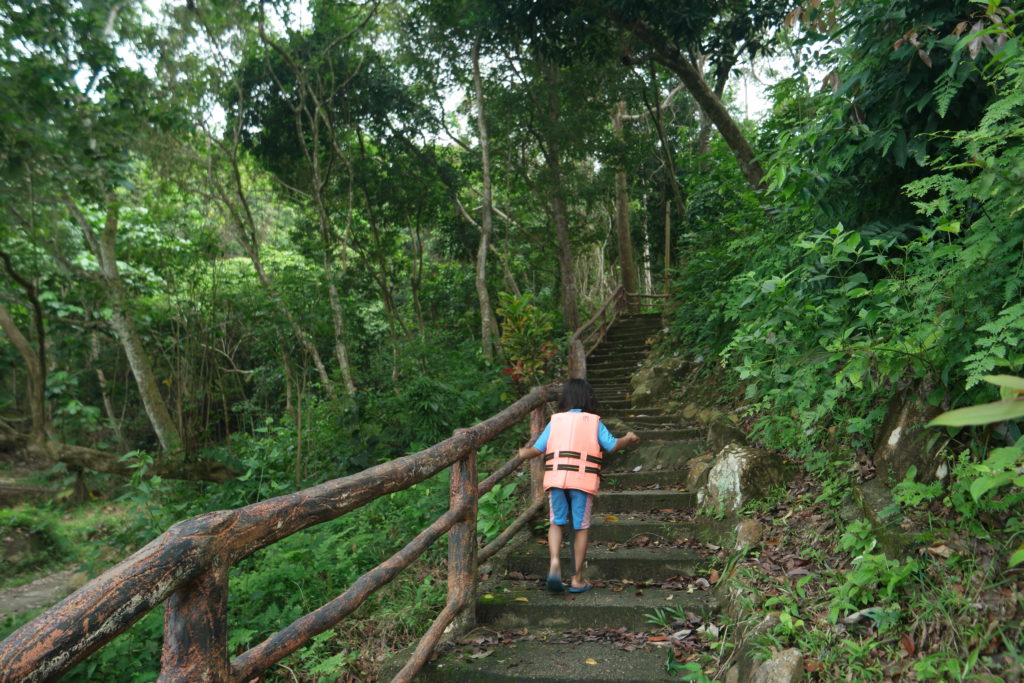 It took us around 10-15 minutes to reach the waterfall. It was super cool up here and we couldn't wait to dive into the fall. The middle portion of the waterfall pond is quite deep so if you cannot swim or if you are bringing your kids along, make sure you have your life jacket on.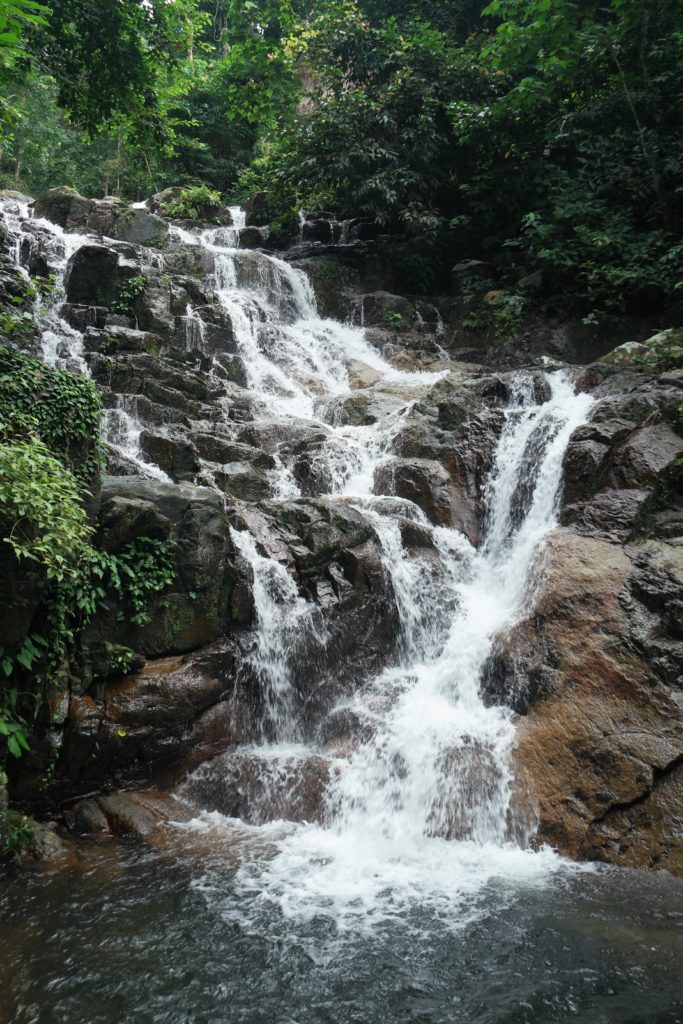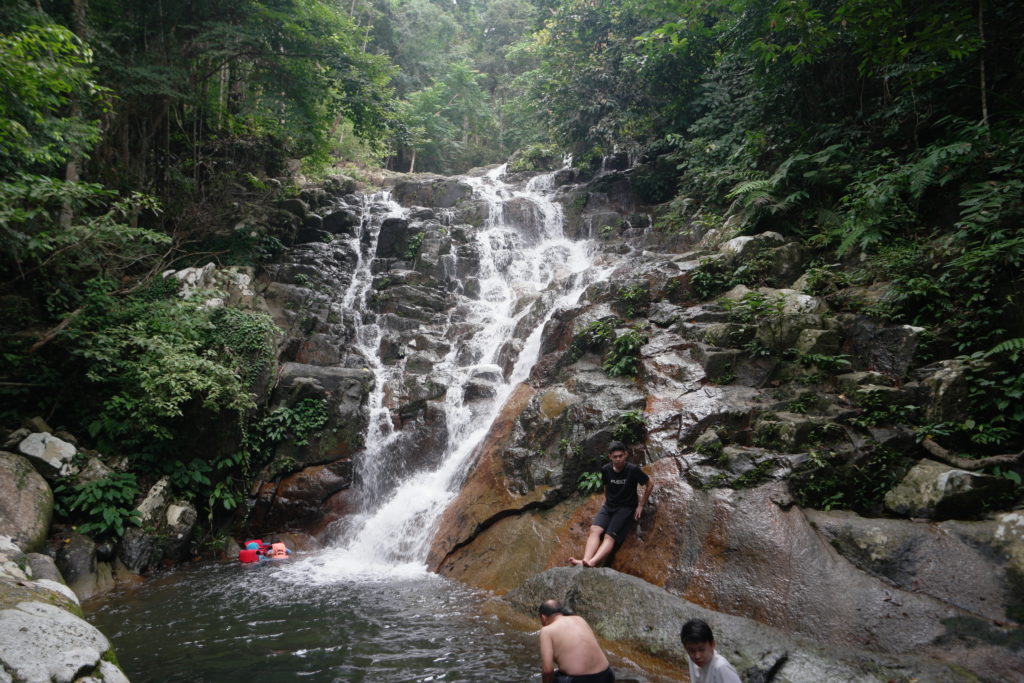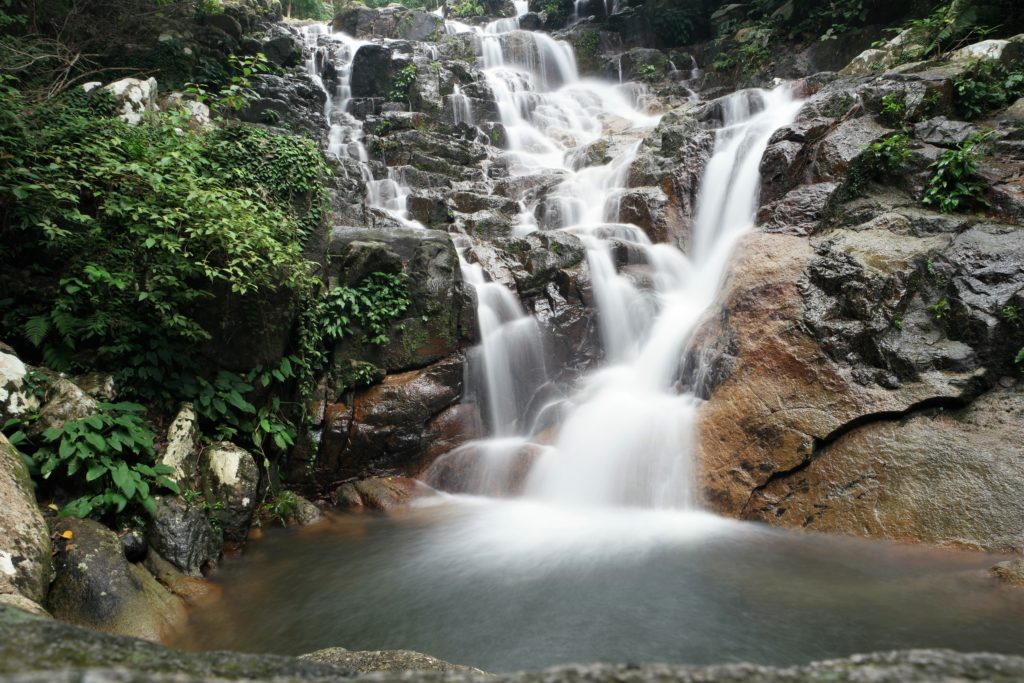 If you are a little adventurous, you might want to climb up further to explore the higher tiers of the waterfall. The feeling of being at the top of a waterfall was amazing!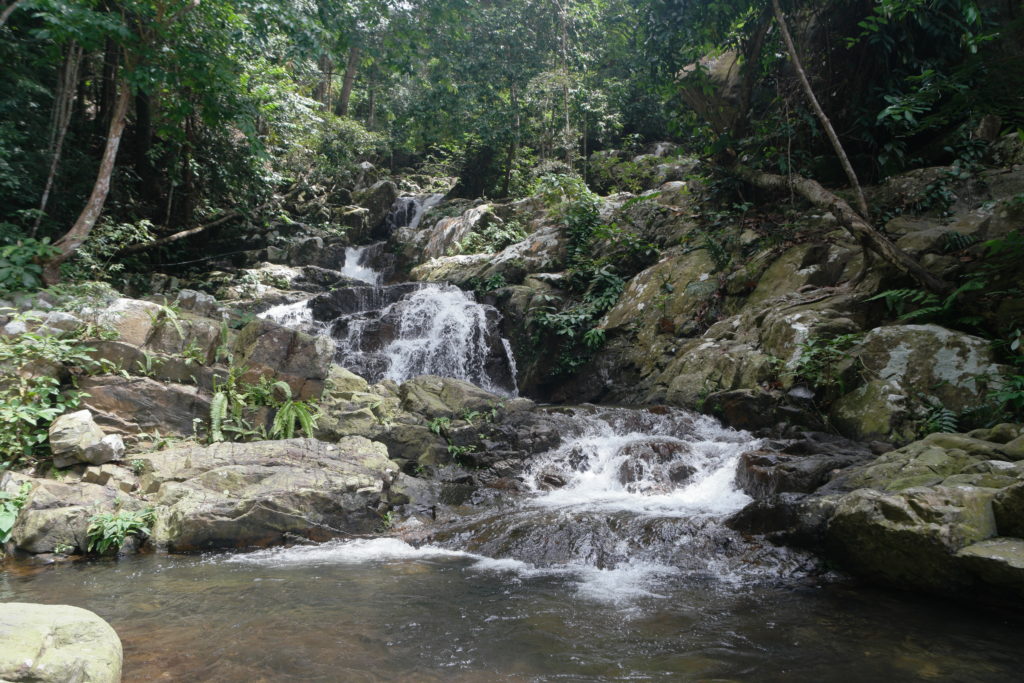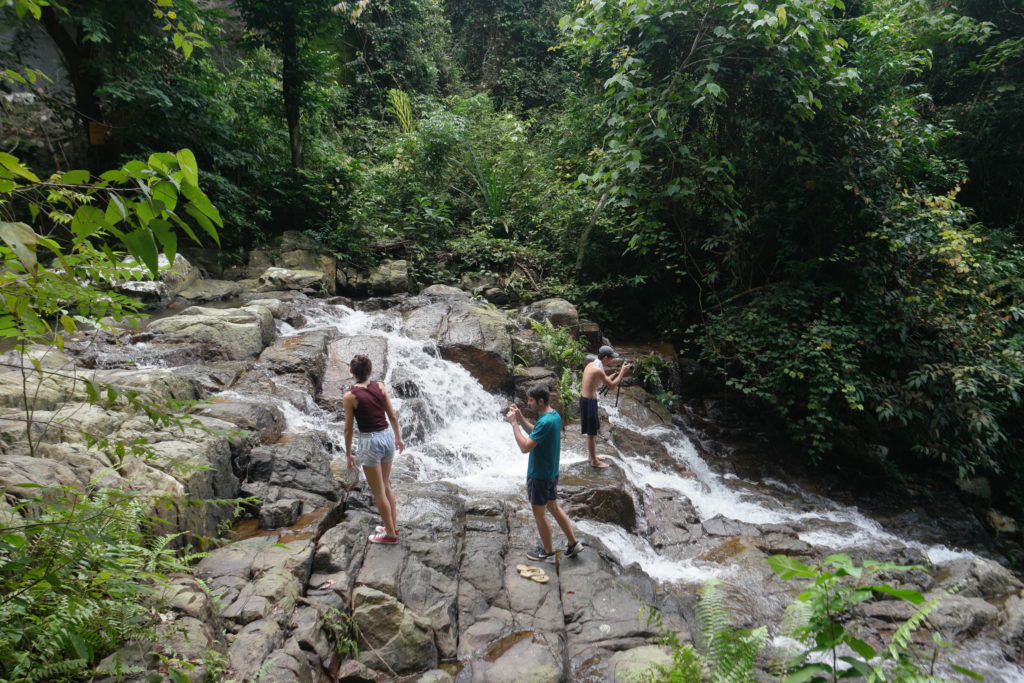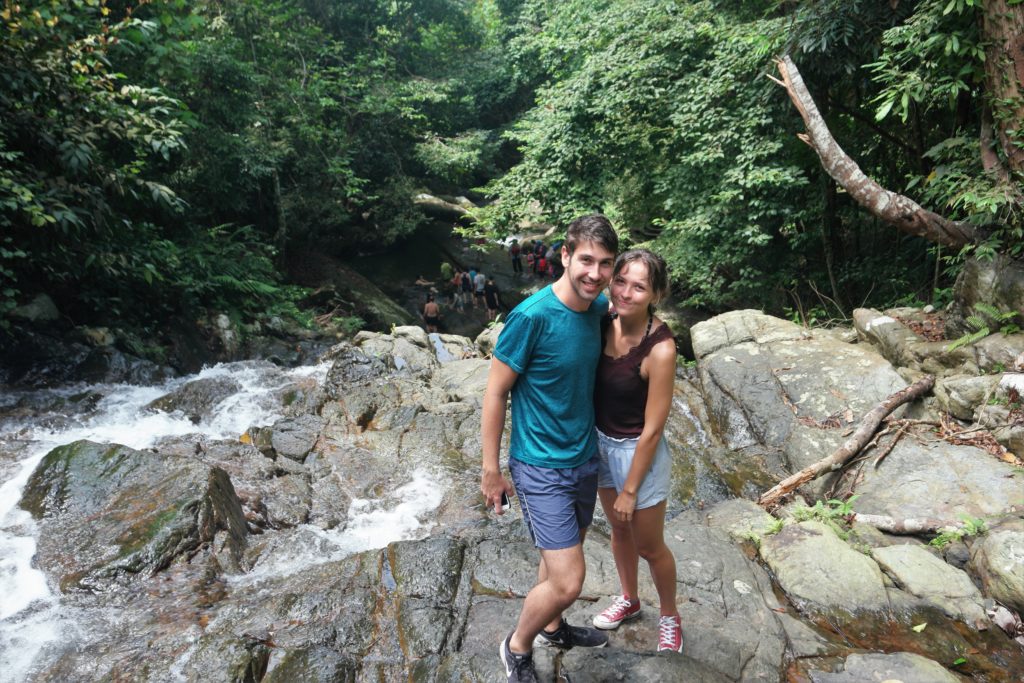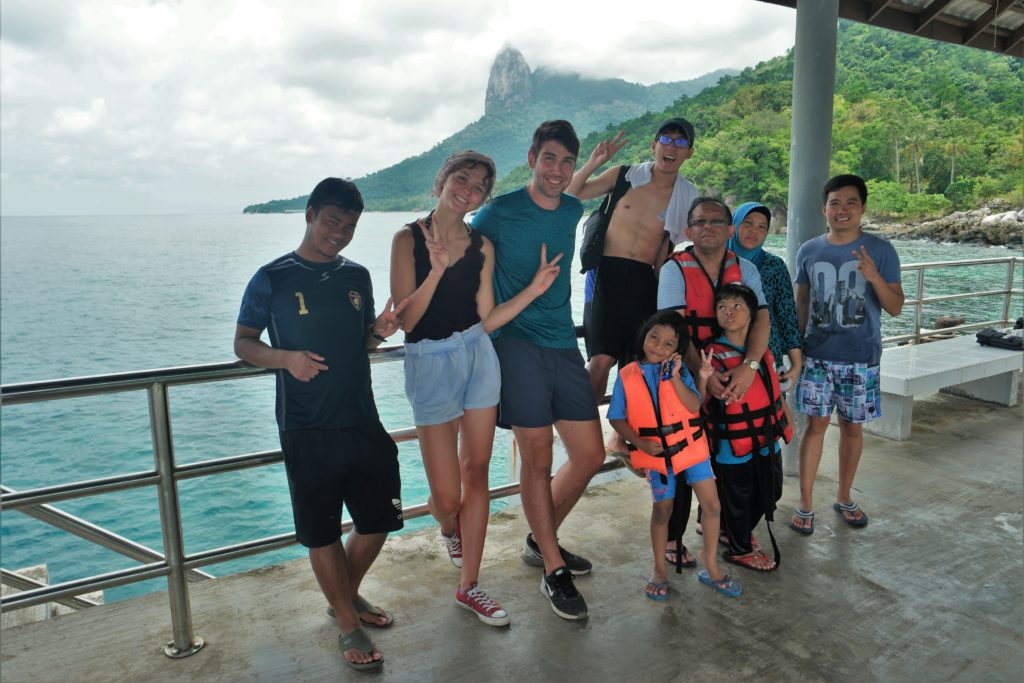 One thing I love about traveling is that you get to know new friends and I've made a few of them - Yan Kai, a local lad who was utilizing his semester break working at Impian Inn Resort and the lovely German couple Konstantin and Bella who were on their 5-week Southeast Asia vacation. Seems like I have some affinity with German couples as I also met Stefan and Franzi at Pulau Rawa last year.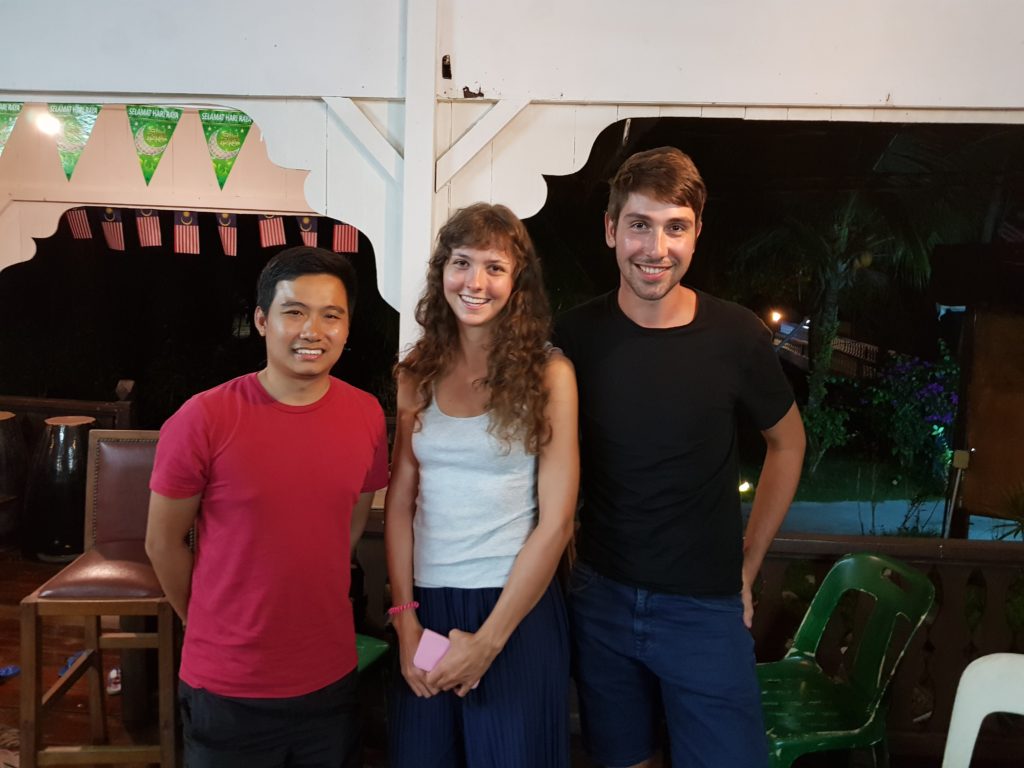 As Genting Village faces West, it is very easy to catch the sunset by the beach if the weather is good. I did not have too much luck as all 3 evenings were cloudy. But I did enjoy the lights at the jetty after sunset. It was beautiful and kinda romantic.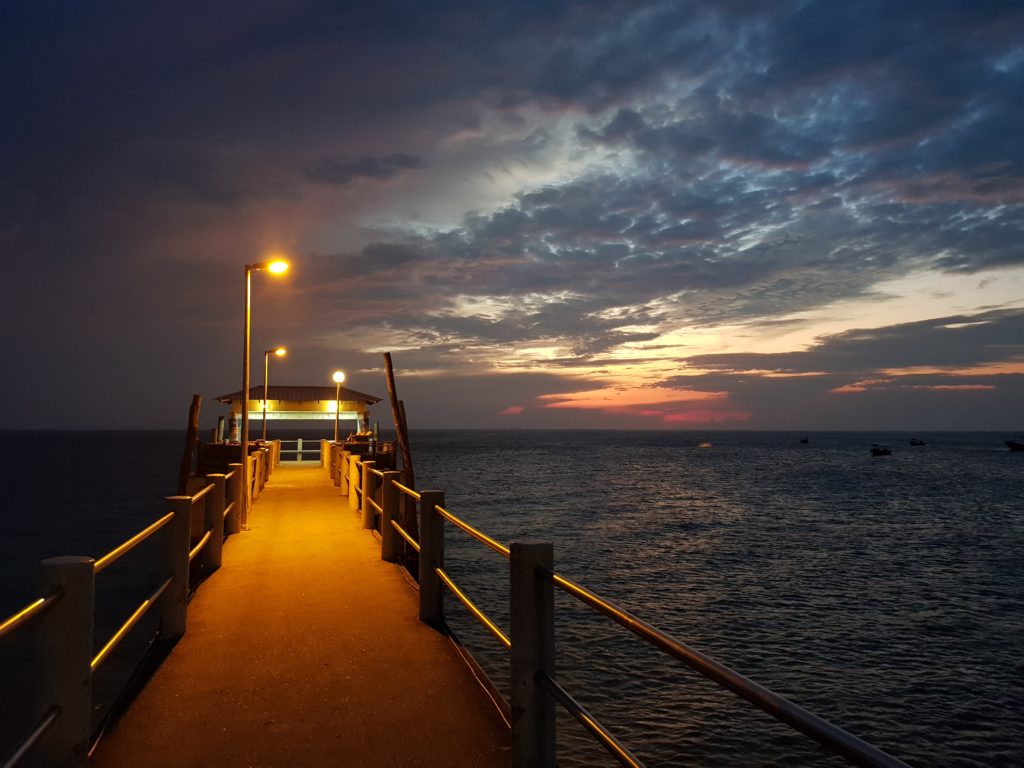 DAY 4
It's already my final day here at Tioman and ferry was scheduled to leave Tioman at 2pm. Oh I almost forgot to mention about my last meal at Tioman. If you stay at Genting, you should definitely try this Malay food stall called Pratha Beach located just next to the jetty. Its Roti Planta was featured on national television TV3. They also sell main courses like fried rice, fried noodles and burgers.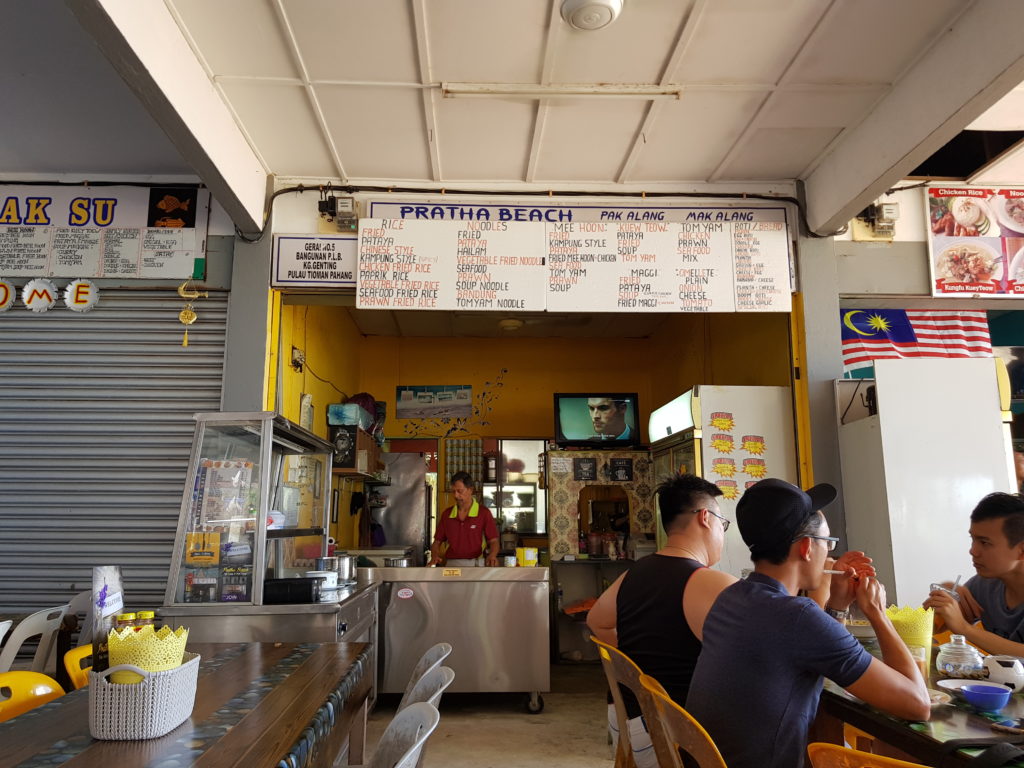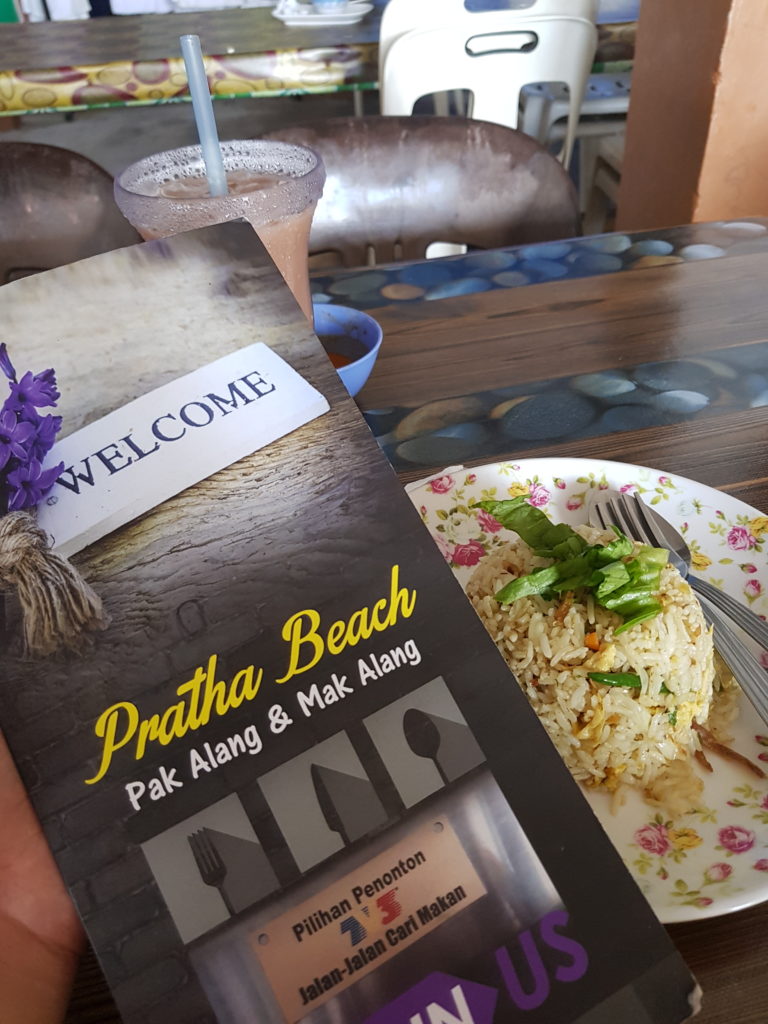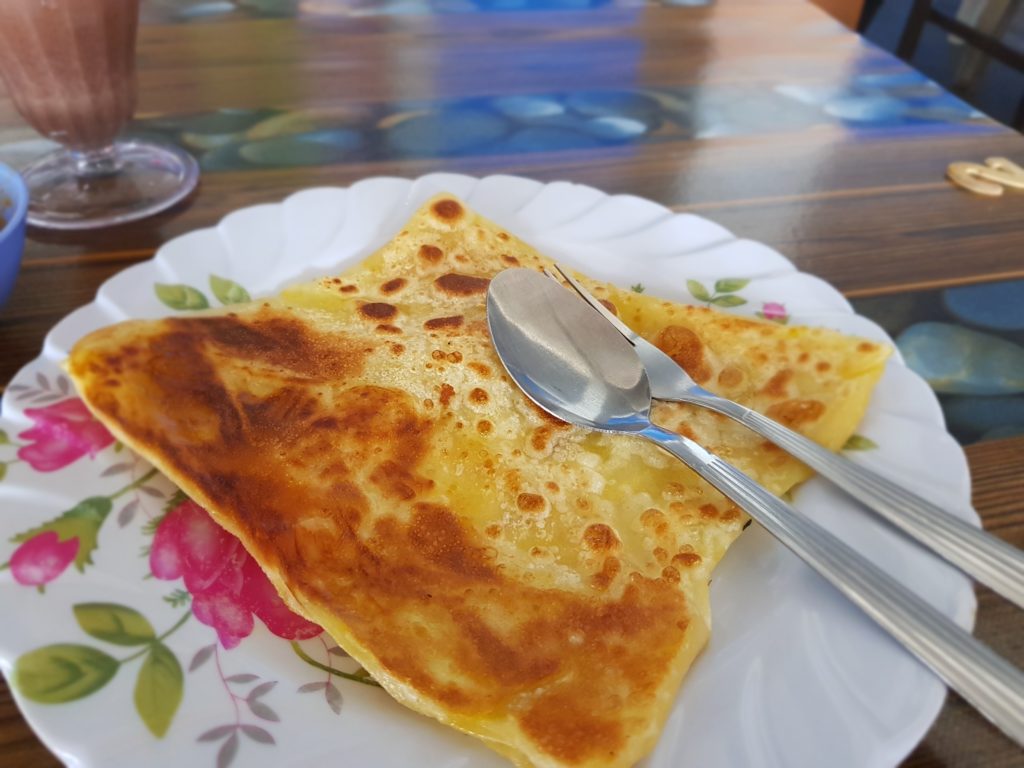 The journey back to the mainland took almost 3 hours instead of 1.5 hours because the ferry had to pick up tourists from Paya Beach and Tekek before heading West to the mainland. So just keep that in mind if you are arranging plans after your Tioman trip.
To sum it up, although Pulau Tioman is a popular island it is still possible to have a relaxing getaway because the beach is not too populated. The surroundings might not be as clean as the likes of Pulau Rawa, Pulau Besar and Pulau Sibu but I think as long as you choose a decent resort like Impian Inn, you should still find Pulau Tioman to be a paradise (minus the mosquito bites)! 
---
Travel Expenses Breakdown
4D3N Accommodation with Impian Inn Resort (as of 28 Aug 2017): RM563 per pax (including 3xbreakfast)
Ferry tickets to Pulau Tioman: RM70 (two-way)
Snorkeling trip to Malang Rock - Tulai Island - Renggis: RM120 per pax
Asah Waterfall trip: RM40 per pax
---
Getting there:
Location: Pulau Tioman, Rompin, Pahang
To Mersing Jetty: Bus/Coach to Mersing Jetty/Tanjung Gemok Jetty (Please confirm the departure jetty and departure time with the ferry ticket counter or resort operator)
From Mersing/Tanjung Gemok Jetty: 2-way ferry transfer to Pulau Tioman at RM70 per pax
Accommodation: Impian Inn Resort