When I first heard of the news that the Bukit Timah Nature Reserve was fully reopened to public at the end of October 2016, I knew I had to make a trip up to its summit and share with you guys the rejuvenated Bukit Timah Nature Reserve.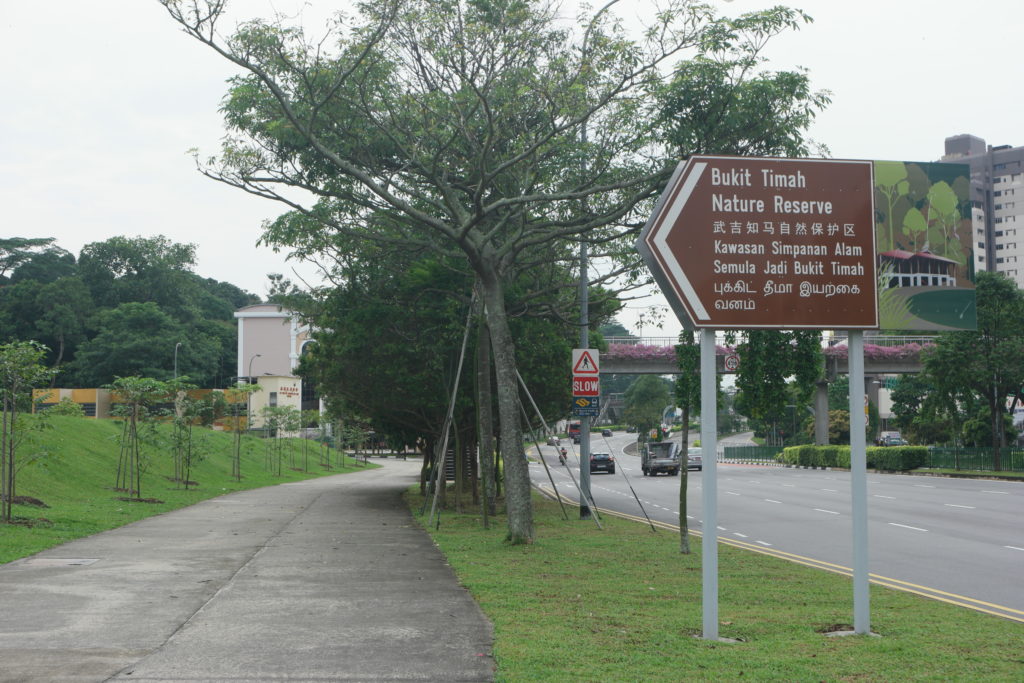 The easiest way to access Bukit Timah Nature Reserve is via Hindhede Drive. Take any bus that travels along Upper Bukit Timah Road and alight at Southaven II Bus Stop and you will see big signboards leading you to the nature reserve. 
Entrance to the nature reserve is free of charge. I went on a Sunday morning and it was really crowded. The open parking area in front of the reserve was full.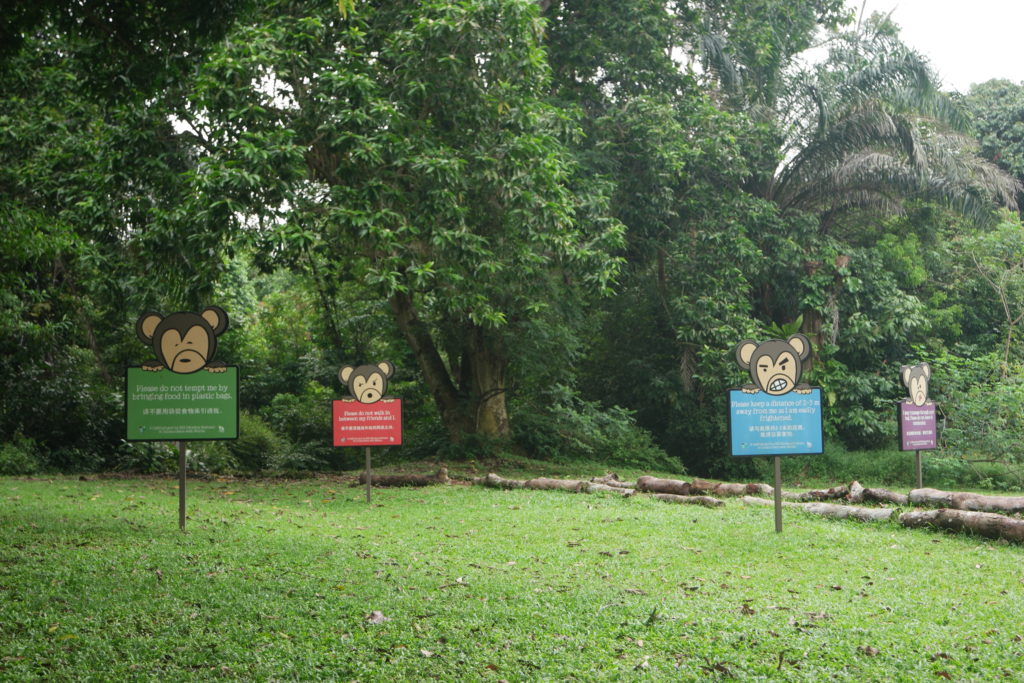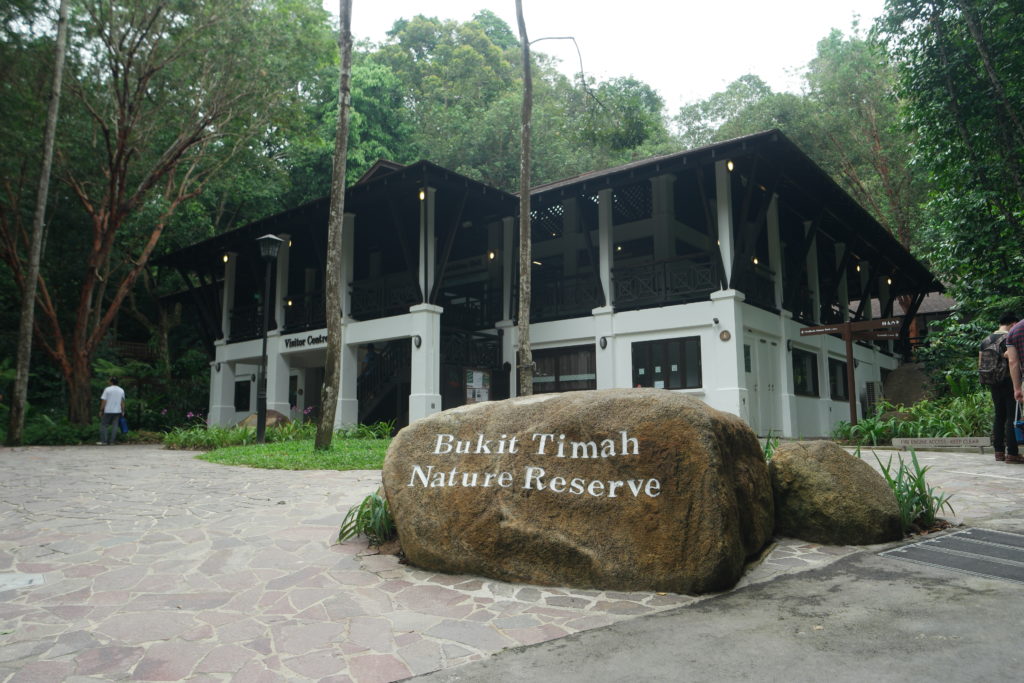 There is a Visitor Centre where you can read up some interesting information about the nature reserve and also get up close with tigers! Apparently, tigers used to roam wildly around Bukit Timah and Choa Chu Kang. Well not anymore as they were all caught or killed after the 19th century. 
alright, lets hike!

Bukit Timah Nature Reserve Map (Map Credits: http://www.geocities.ws/t01-g1/HTML/Bukit%20Timah%20Nature%20Reserve2.html)

Well paved hiking trail. Love the tall green trees here!
The hike along Bukit Timah Nature Reserve is not difficult as the paths are well paved with wooden railings on either side of the trail. But due to its steep gradient, it might be challenging for some and definitely a good spot to do some cardio.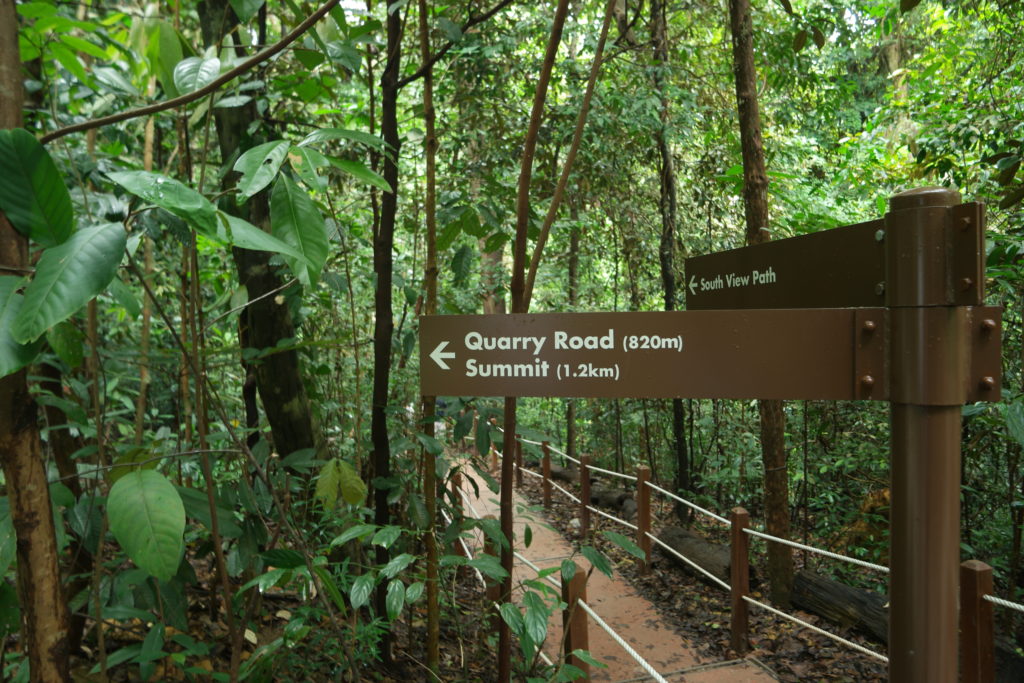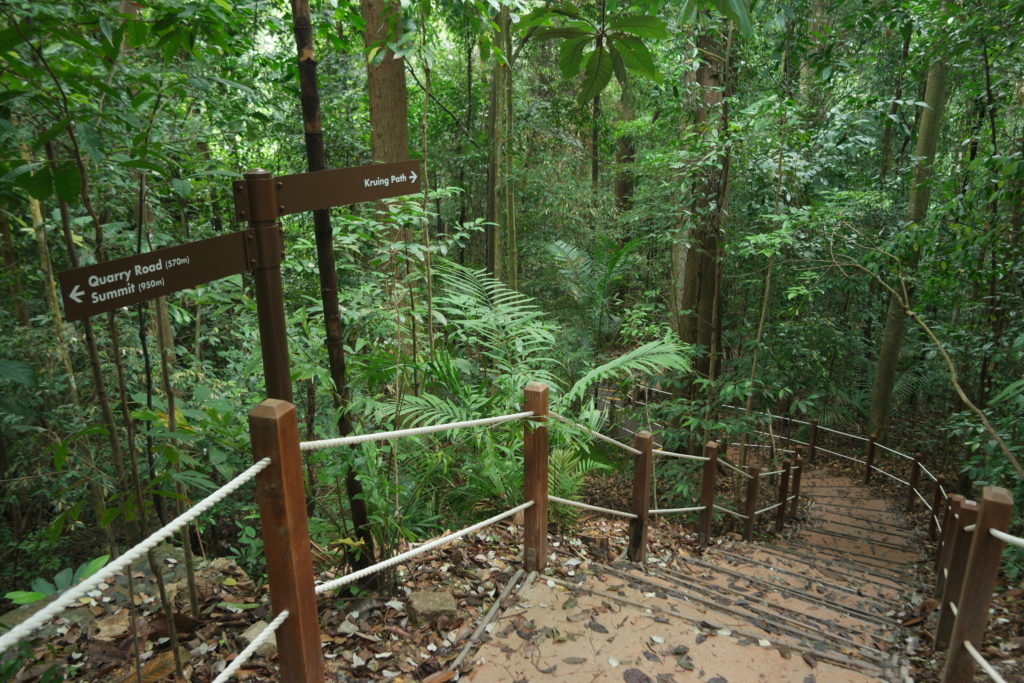 There are lots of small paths branching out from the main trail. I took the Kruing Path -> Cave Path loop to explore further and also to get away from the crowd. Finally some peace time in the park!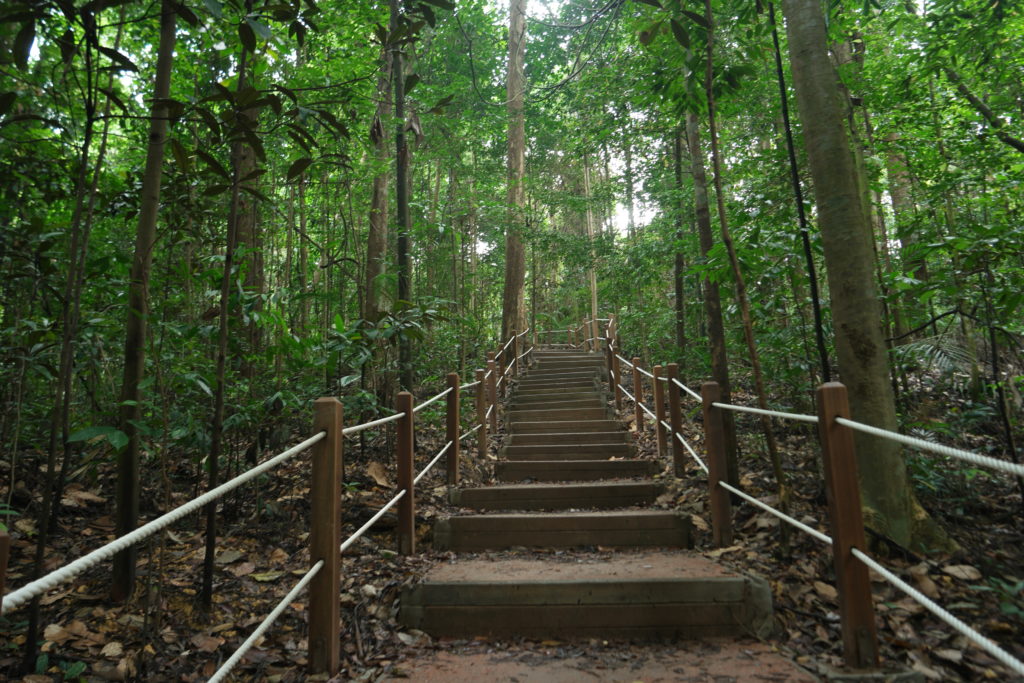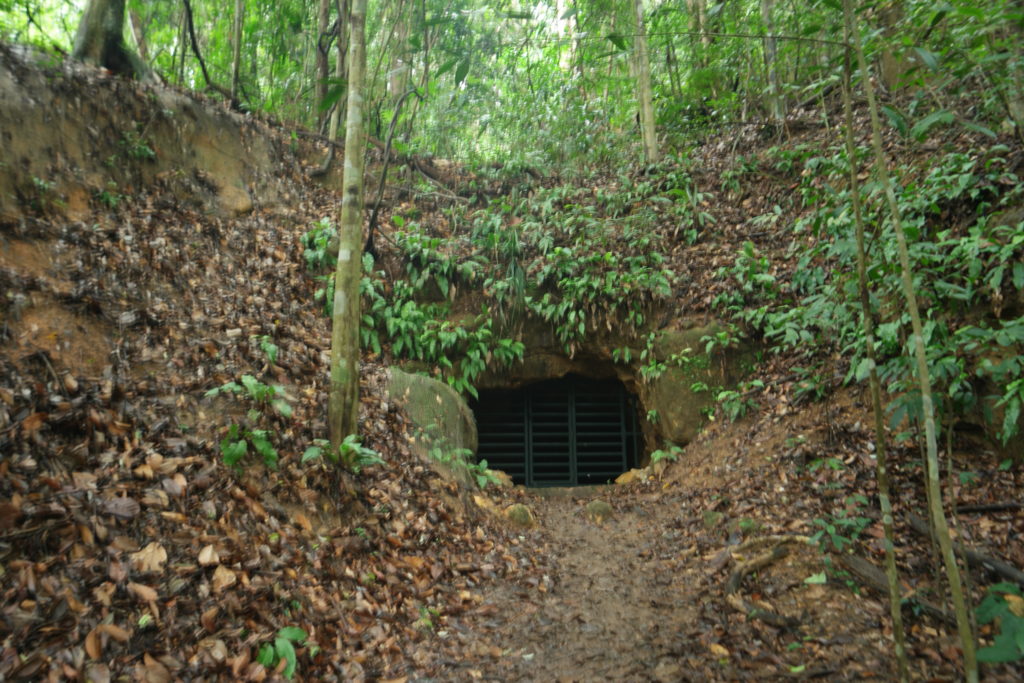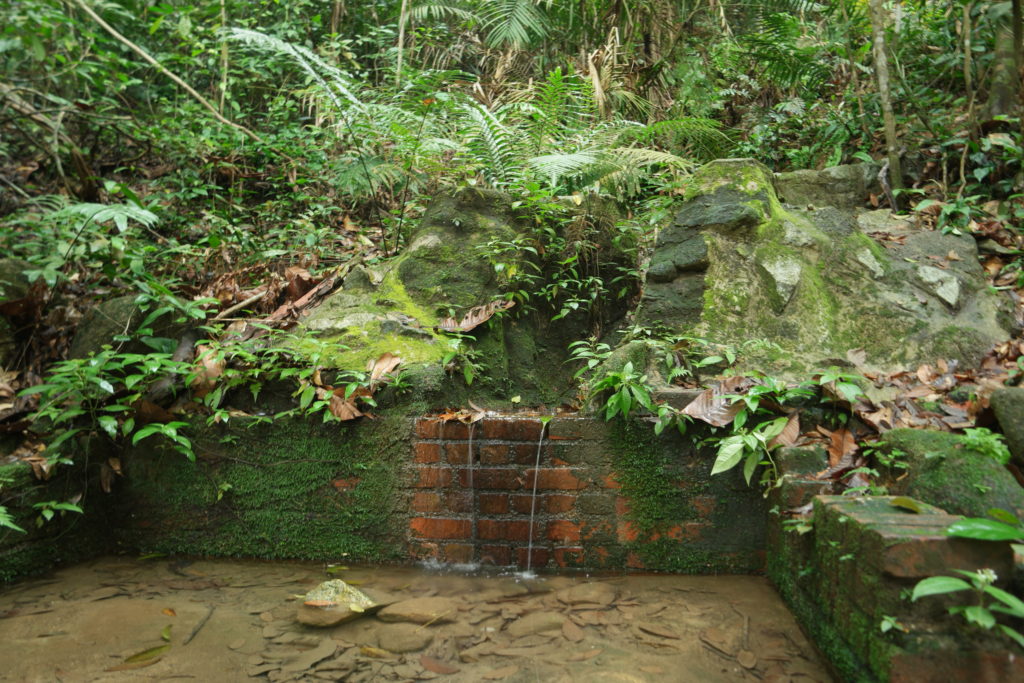 After joining back to the main trail, it is time for the final stretch to the summit! You can either take the Summit Steps or continue along the main route to reach the summit.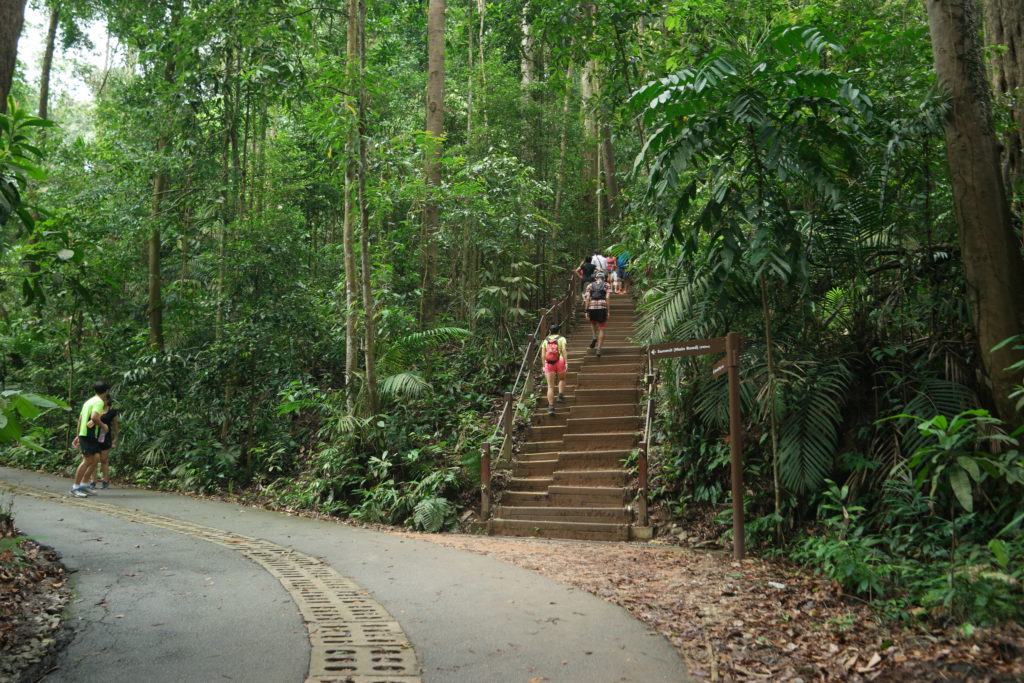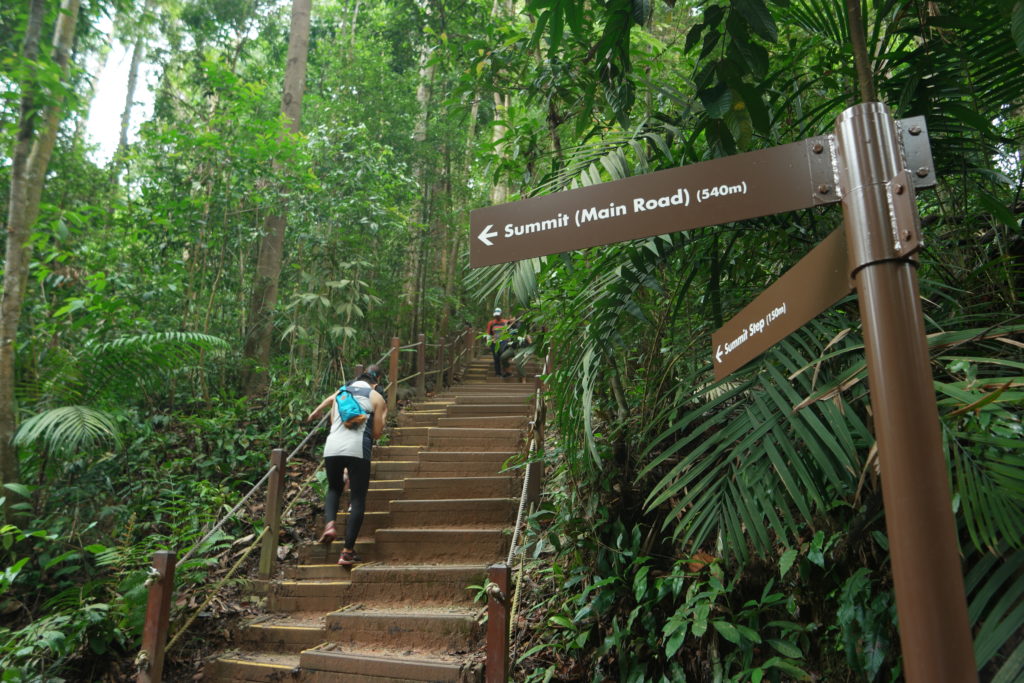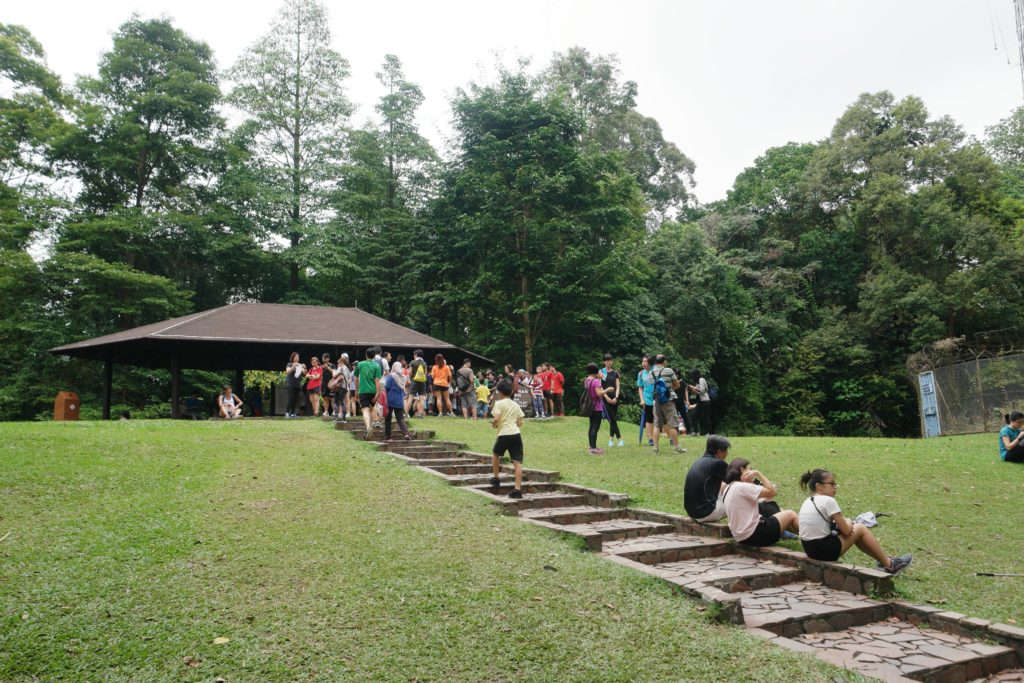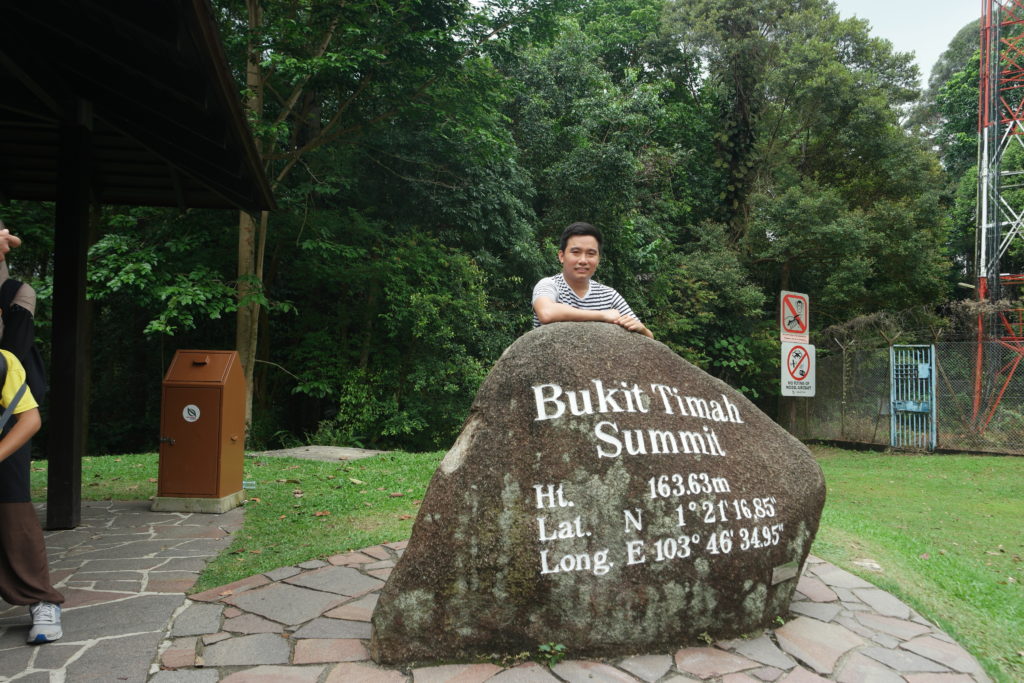 If you don't feel shiok or satisfied enough from hiking to the summit, why not pay the Hindhede Quarry a visit on your way back!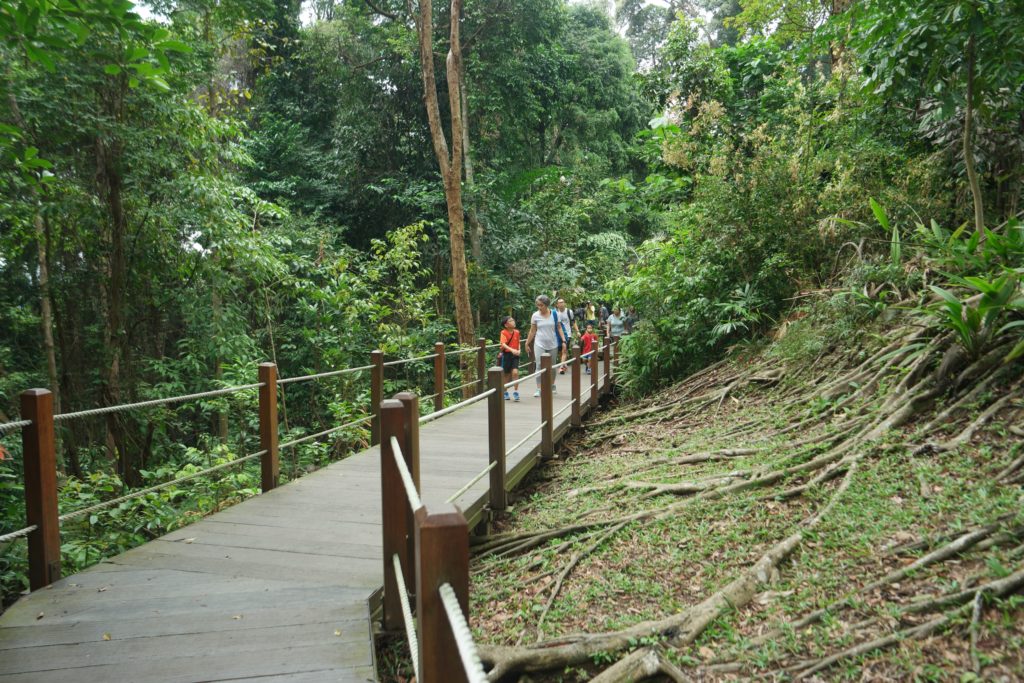 The Hindhede Quarry is located just beside the entrance of Bukit Timah Nature Reserve. Just head along the winding wooden platform route and follow the "Look Out Point" sign and you will be greeted with scenic views of the Hindhede Quarry.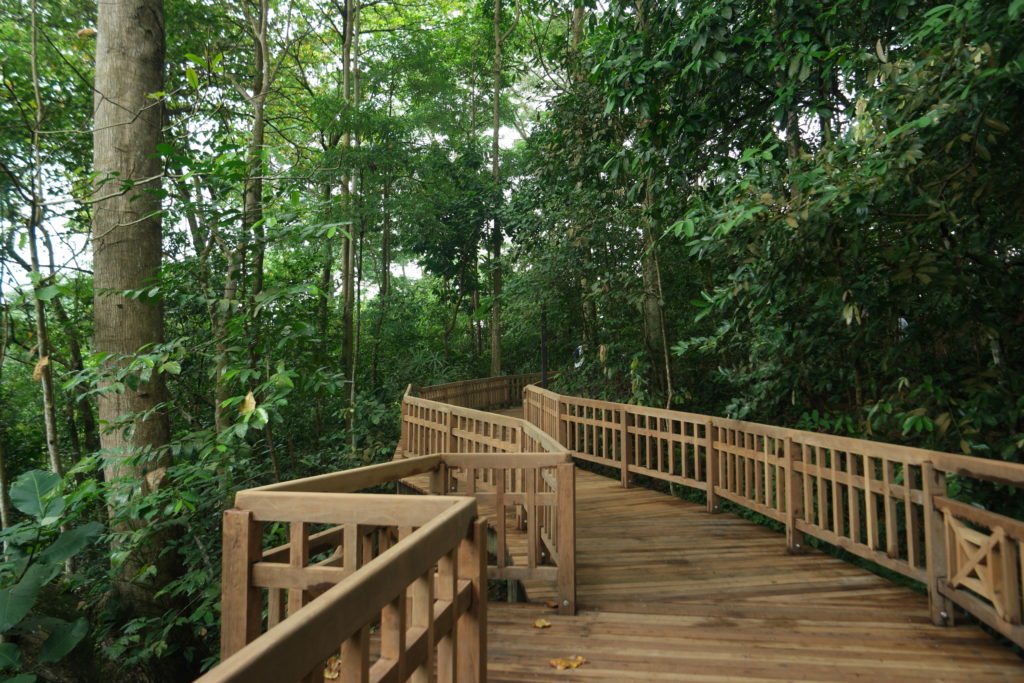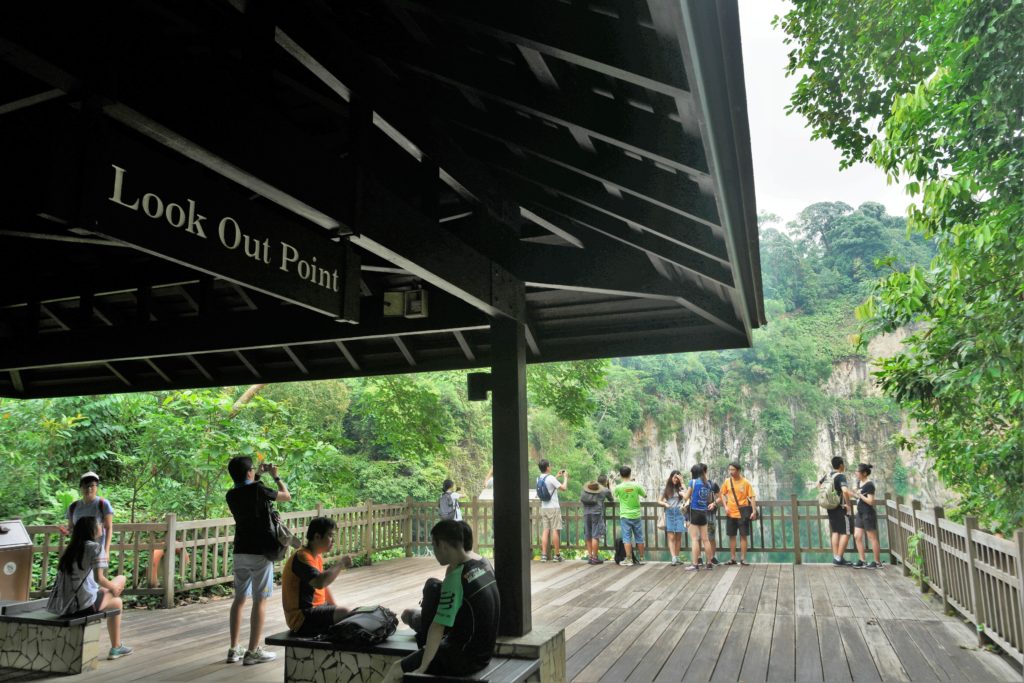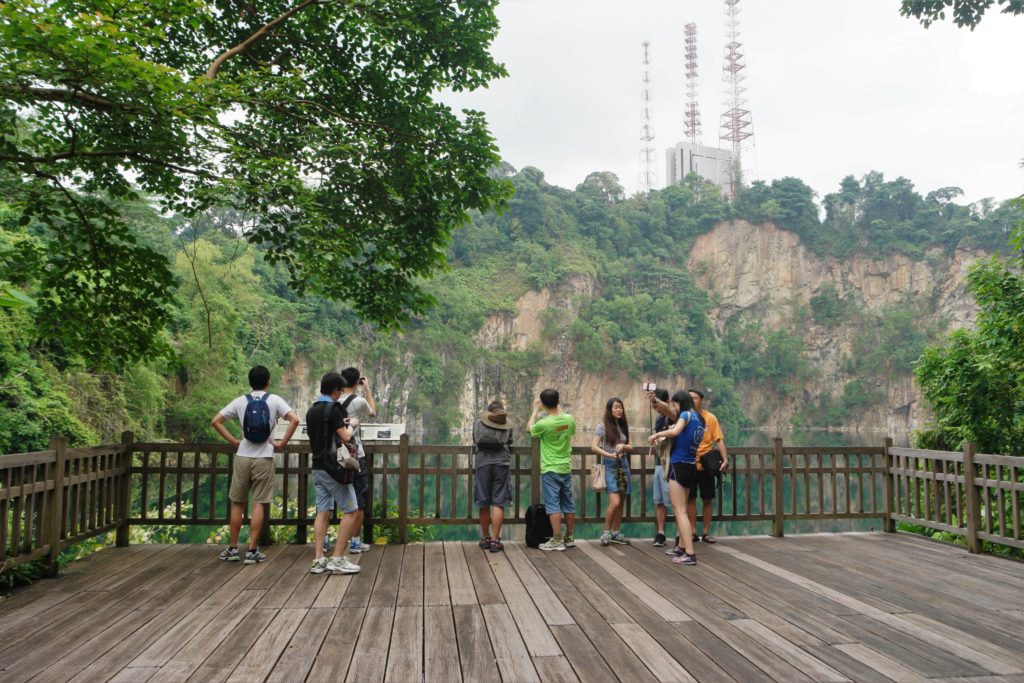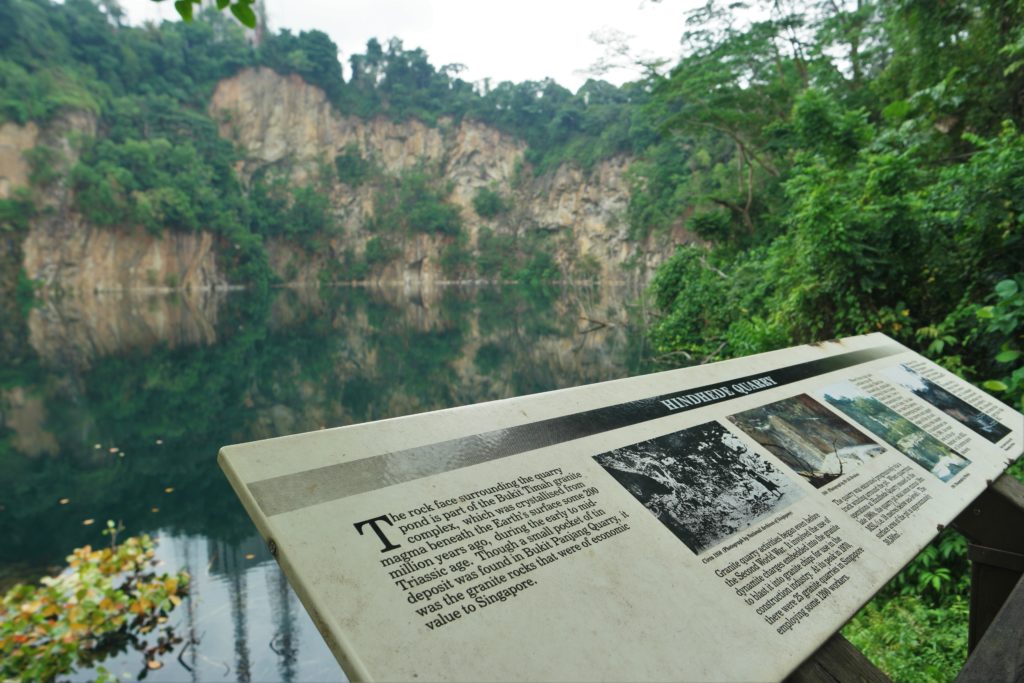 Along the way to Hindhede Quarry, there is also a playground for children to play mini flying fox. When I was there on a Sunday, the playground was filled with children's laughter.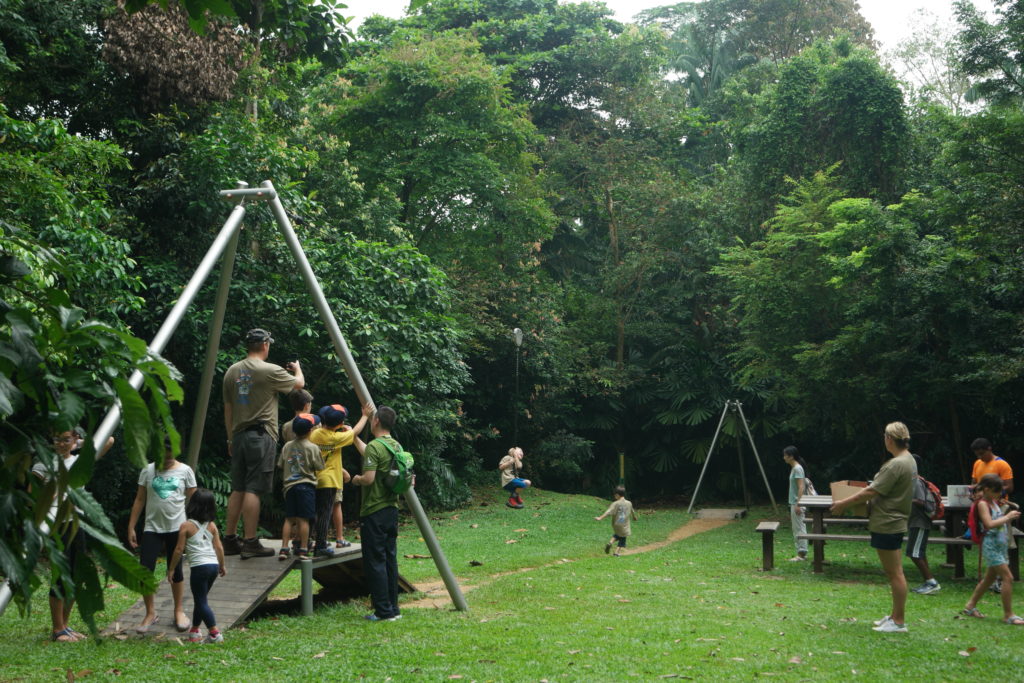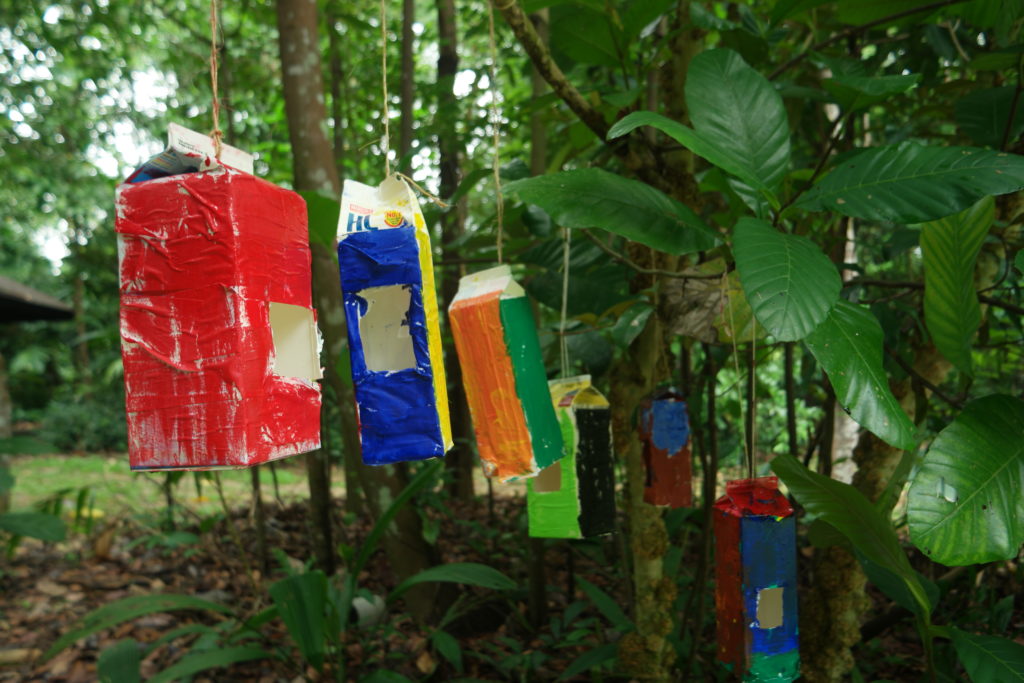 I will definitely pay more visits to Bukit Timah Nature Reserve to explore the other side trails. There is even a trail that leads to Dairy Farm Nature Park!
---
Getting there:
Location: Bukit Timah Nature Reserve
By Public Transport: Bus No. 67, 75, 184 (or any other bus that travels along Upper Bukit Timah Road). Alight at Southaven II Bus Stop (towards the city)