Before I embark on a trip, I would always do a thorough research on my accommodation. Good reviews, good location, good host with a reasonable price is what I look for and I'm sure most of you do too. Sometimes, your vacation could be just a good accommodation shy away from that perfect trip. If you are looking for an Airbnb in Penang, I'd highly recommend Peter & Mei's Airbnb at 24 Merican Road, Georgetown. 
---
Overview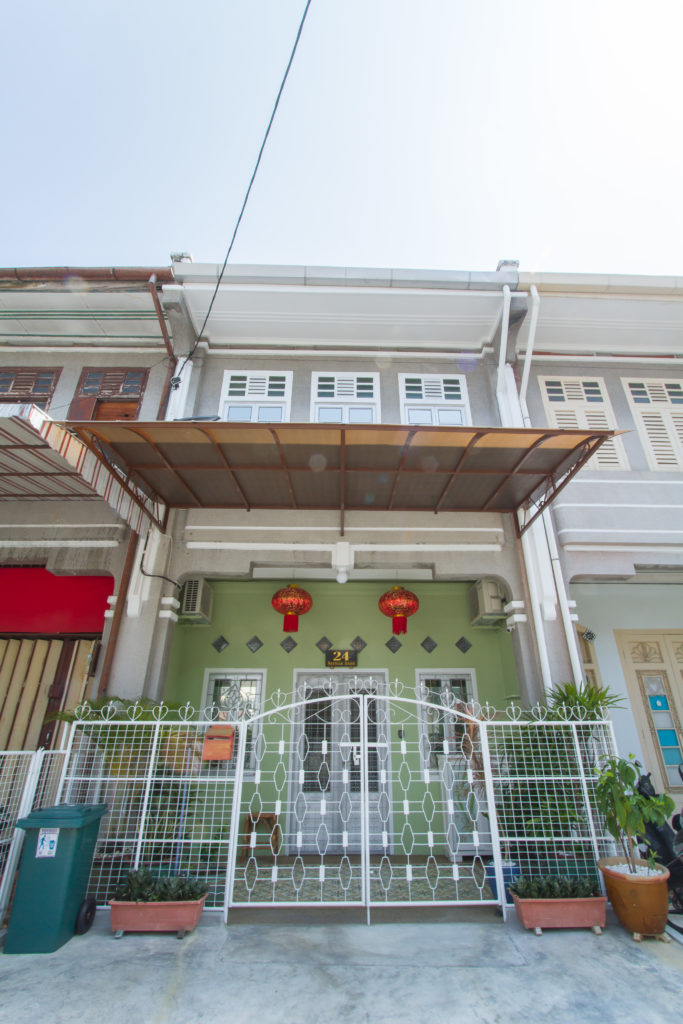 Peter & Mei's Airbnb is a refurbished double-storey heritage house at 24 Merican Road, just behind the main road of Jalan Dato' Keramat. It looks just like other ordinary residential house in Georgetown on the outside but once I entered the house, I was totally impressed. The interior was very clean and elegantly furnished. There are five rooms on the second floor that are rented out as Airbnb to tourists while Peter & Mei stay in the bedroom downstairs. 
They also have a cat named Ally which is really cute and obedient. I've heard that some tourists booked Peter & Mei's because they wanted to see Ally!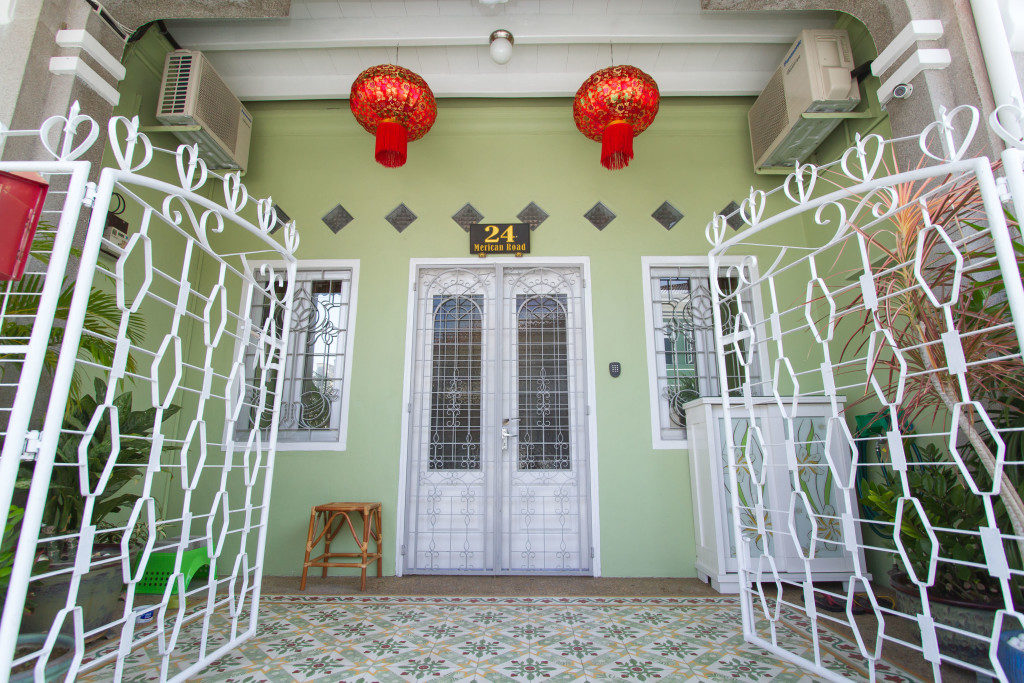 ---
Location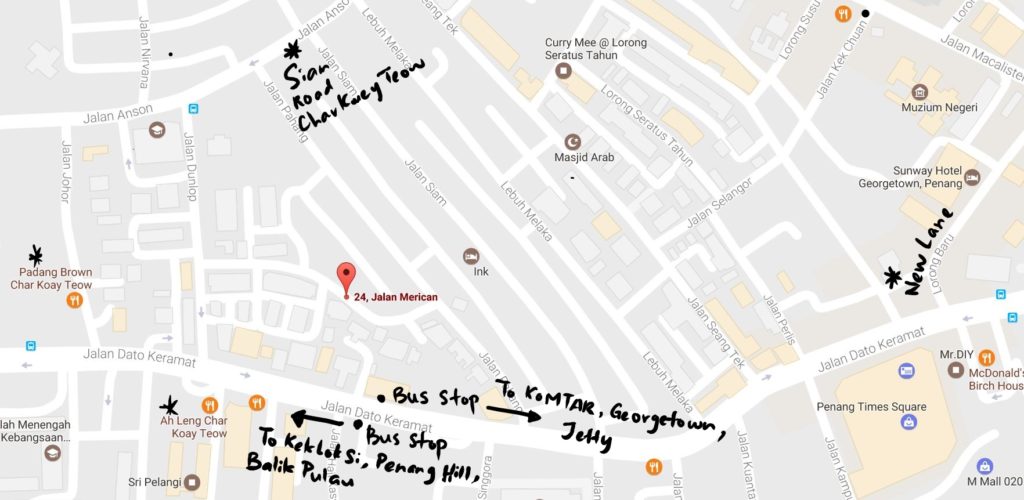 From the map, it is not difficult to understand how convenient Peter & Mei's Airbnb is in terms of accessibility especially if you do not drive. I successfully traveled around Penang entirely by public transport and Peter & Mei's Airbnb certainly contributed immensely to that success. Here's my 7 Tips to Explore Penang by Public Transport if you are wondering about the public transportation system in Penang.
24 Merican Road is only 10-15 minutes walk away to the heritage sites of Georgetown and famous local eatery hotspots like New Lane Night Hawker, Penang Road Teochew Chendul, Siam Road Char Kuey Teow etc. As for public buses, there are a couple of RAPID bus stops at just a mere 3 minutes walking distance from Peter & Mei's Airbnb with direct bus services to Georgetown, KOMTAR, Kek Lok Si, Penang Hill and even Balik Pulau! 
---
Amazing Local Hosts
Peter & Mei are a lovely couple who has been living in Penang for more than 20 years. They have decided to start an Airbnb to fulfill their passion of hosting tourists and sharing the wonderful attractions of Penang.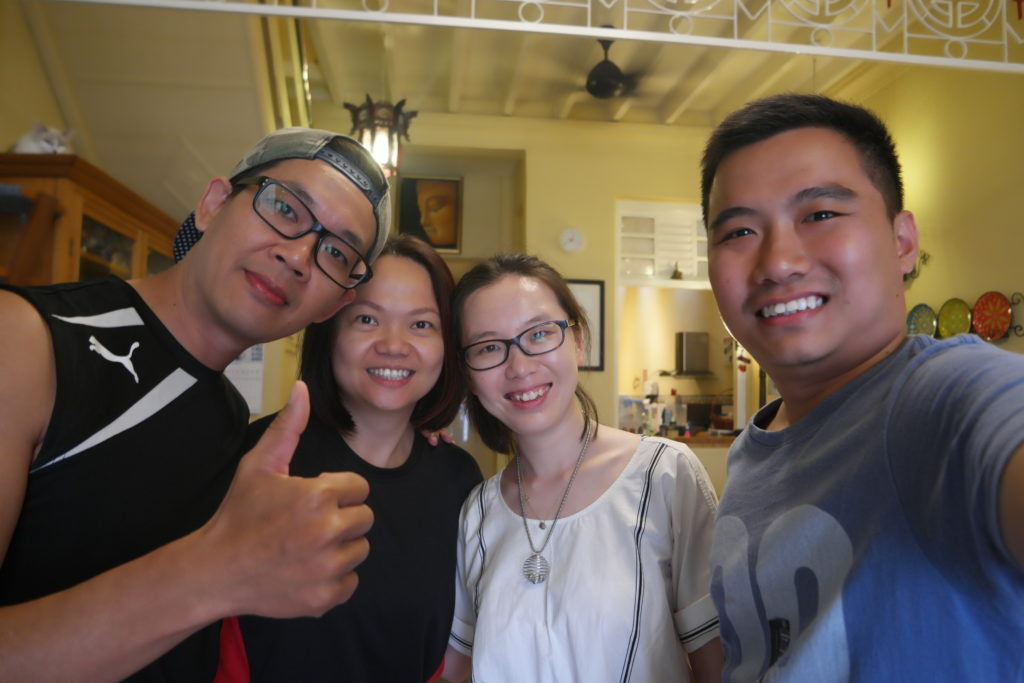 When I first walked into the house, I was immediately given a warm welcome by Peter & Mei. They were really friendly and helpful in giving tips and tricks around the area including the hidden gems like Ah Leng Char Kuey Teow, Hong Kee Wan Thun Mee and many more. Peter also gave me a hand-scribbled tourist guide to make sure that I do not miss all these attractions and also the buses that I can take to my destinations. I really appreciate their warmth and patience as I asked them a lot about Penang.
---
Clean & Safe Living Environment
To say that Peter & Mei's Airbnb is clean will be an understatement. Well, I bet some of our homes are dustier and messier than 24 Merican Road. Also, they have put a lot of effort in the interior design of the house. The rooms (air-conditioned) and bathrooms are very clean and are equipped with all the necessary amenities you need.
It just makes you feel at home.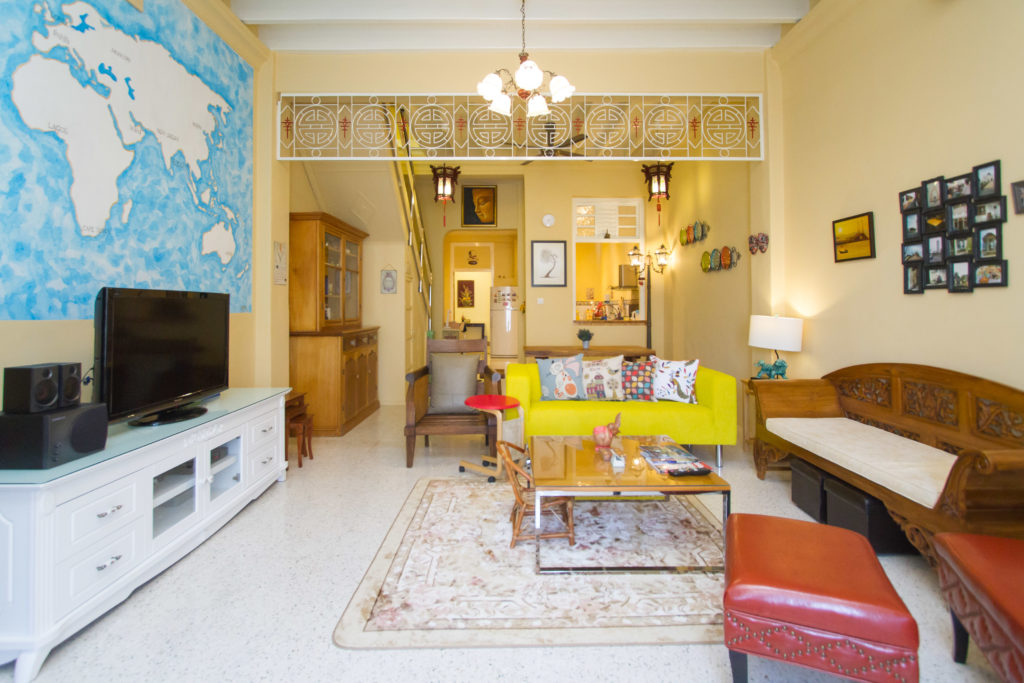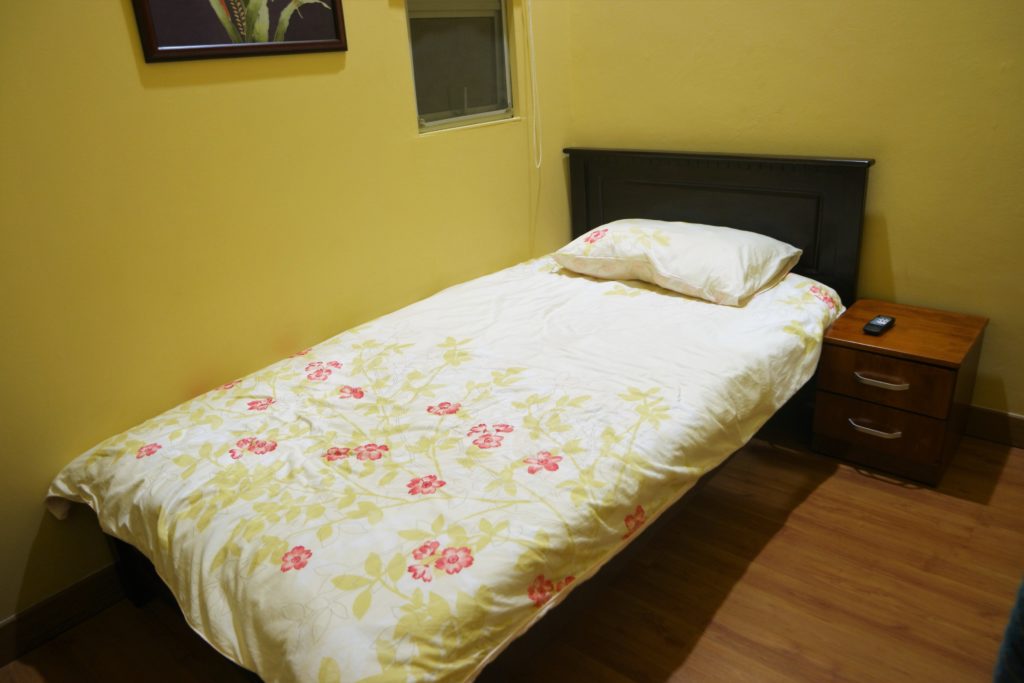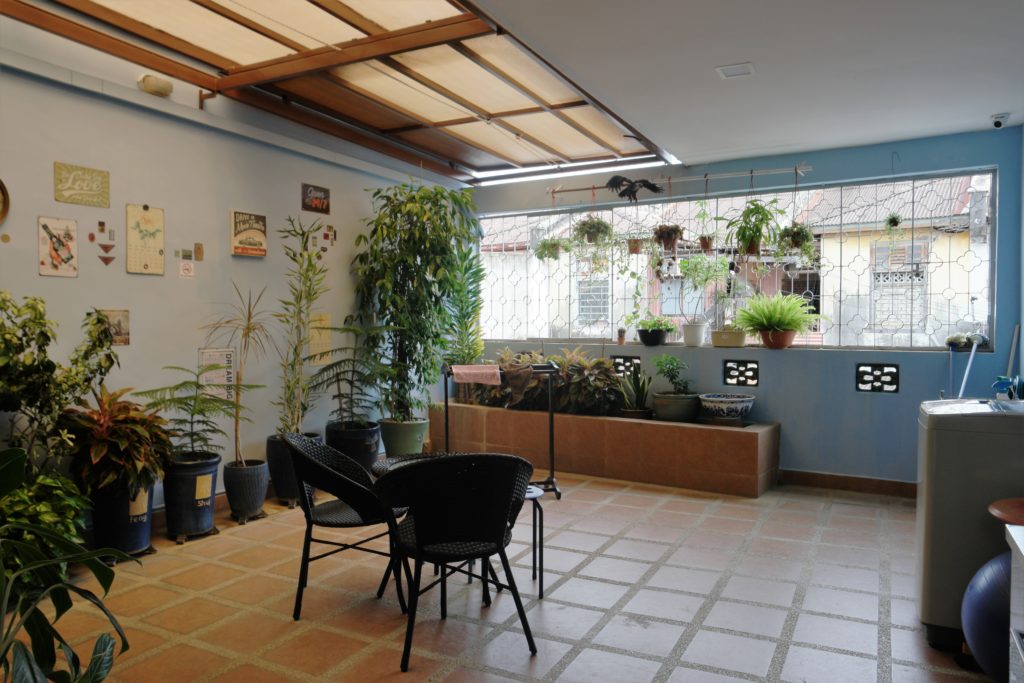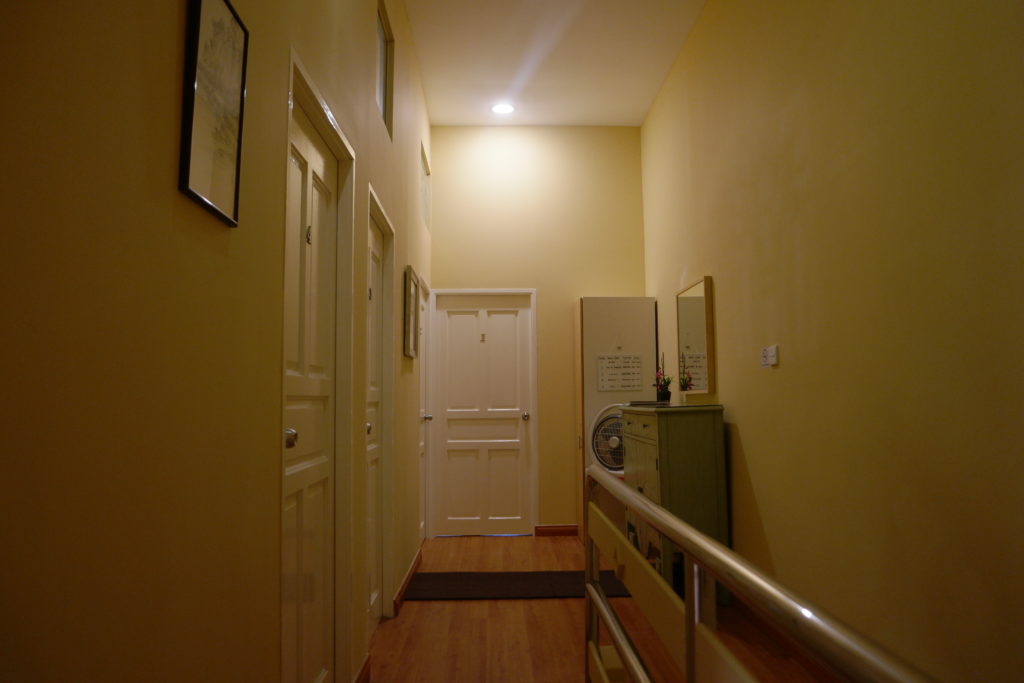 Besides, the neighbourhood is also quiet and safe. Peter & Mei's house is secured with electronic lock and has CCTV at common areas.
---
Affordable Price
The booking fees for Peter & Mei's Airbnb is priced at below SGD40/night during peak season and below SGD30/night during off peak season. You may refer to their Airbnb page for the exact pricing here. In my opinion, it is really worth it especially for foreigners because you don't only get a cozy place to stay but also its strategic location and friendly hosts to help you with your trip. Just chat with them and I guarantee you will understand the local Penang culture much better and leave feeling like a local yourself!
---
Peter & Mei's Airbnb at 24 Merican Road could be the best Airbnb out there in Georgetown. Well, the reviews on Airbnb speaks for themselves as all guests including myself left fully satisfied with their amazing Airbnb service. If you look through their reviews, you might have noticed that they have hosted local Youtuber Dan Khoo twice! If I visit Penang again, I will definitely return to 24 Merican Road. So be sure to give them a try (especially if you are a solo traveler) and tell me what you guys think in the comment section below =)
Click on the links below to view and book the individual rooms. Or you may visit their website here for more information.