Pulau Aur and Pulau Dayang are the two furthermost islands from the mainland of Peninsular Malaysia. They are a 2-hour speedboat ride from Mersing (approximately 76km-journey) and boast arguably the clearest water due to its remoteness from the mainland. I was fortunate to gather 9 friends for this trip over the Good Friday long weekend and little did we know that it would turn out to be one of the most eventful trip we've had.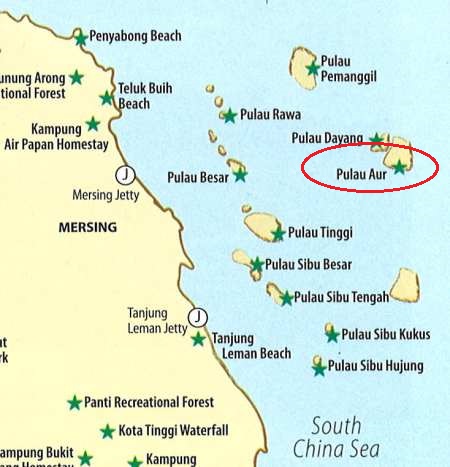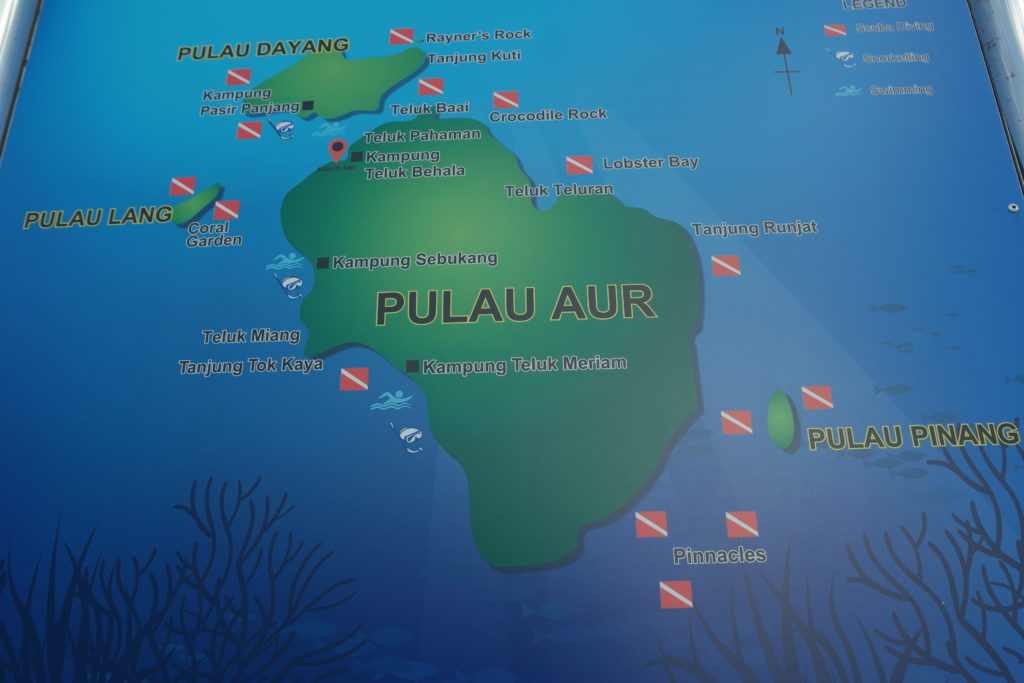 We set off from Singapore at 5am in the morning, taking an MPV by Anda Transport Agency. We were lucky to have one of the founders of Anda Transport, also my primary school friend, Neo, to drive us to Mersing.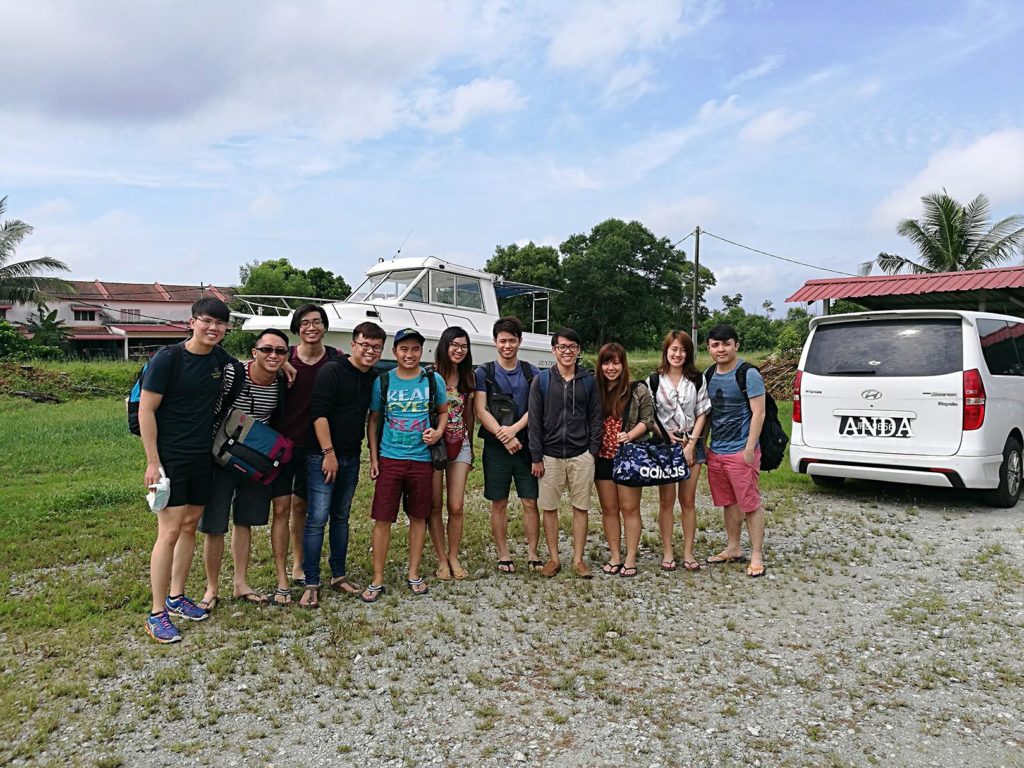 When we reached the jetty (it's actually a small jetty near the main Mersing Jetty), we were greeted by Ruhil from Sebukang Bay Resort. Boats for Pulau Aur depart at 10am. During our 2-hour speedboat ride, we passed by all of the Johor islands and Ruhil also shared with us some interesting stories about her life at Pulau Aur.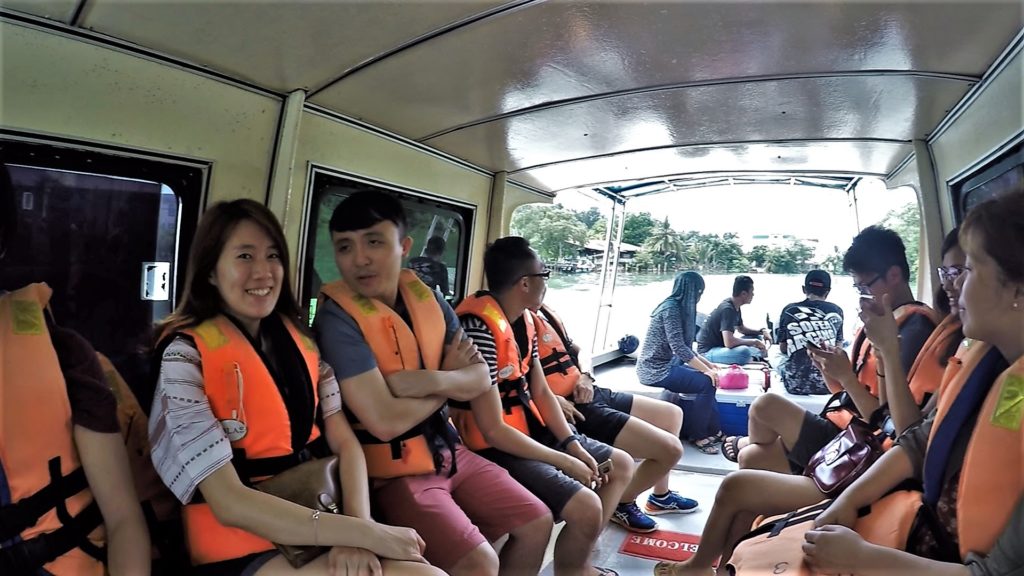 life jackets on and off we go!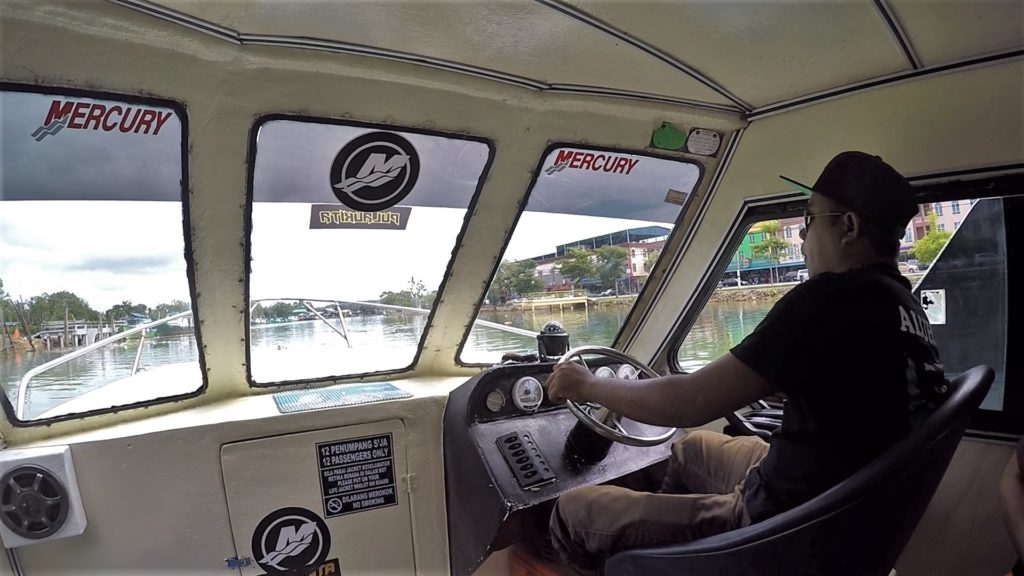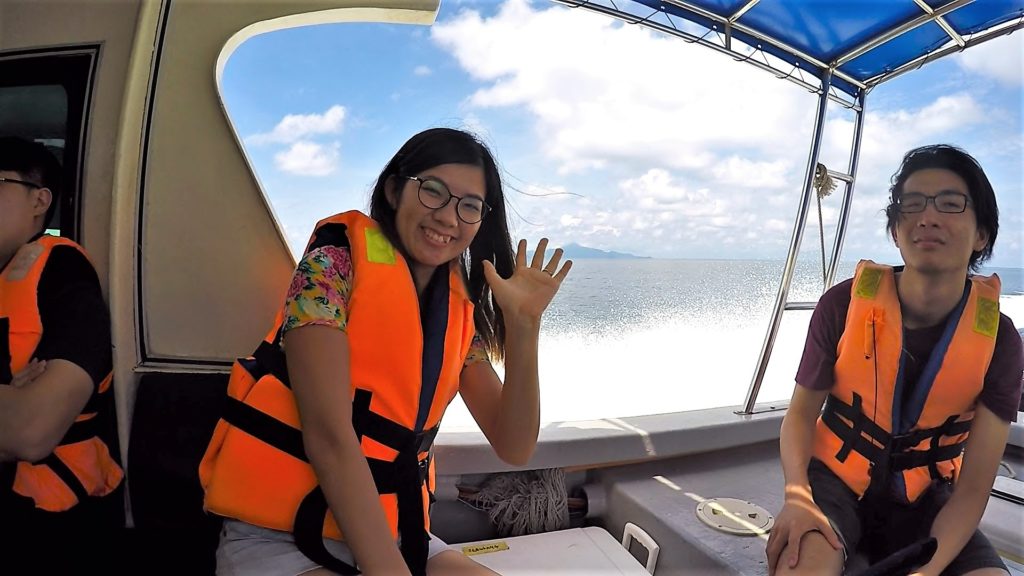 Fortunately the sea wasn't choppy so our 2-hour boat ride wasn't as bad as I thought. Whatever tiredness we had from waking up at 4:15am in the morning and sitting through that 3 hour traffic jam at the customs were all gone when we saw Pulau Aur in front of us.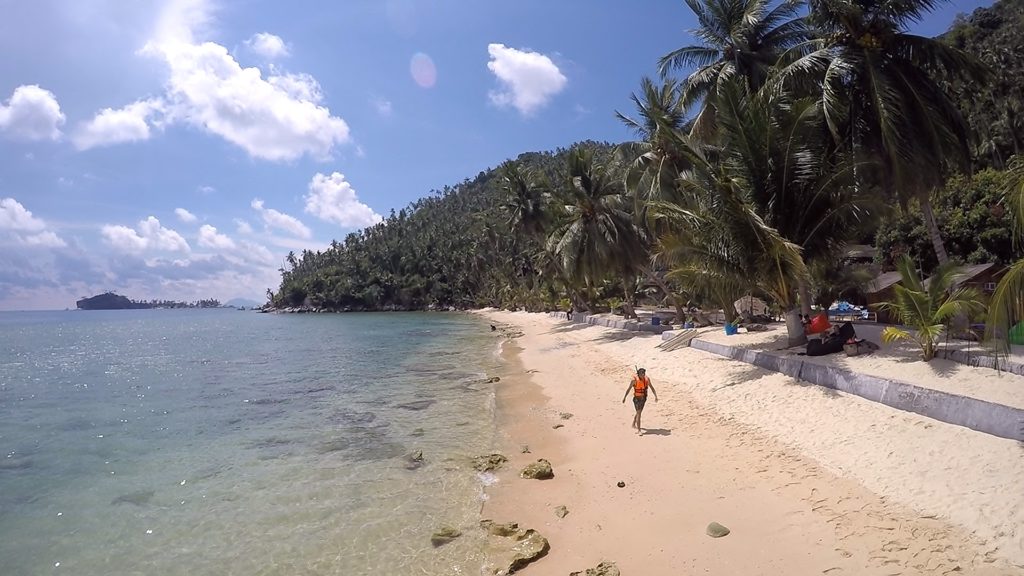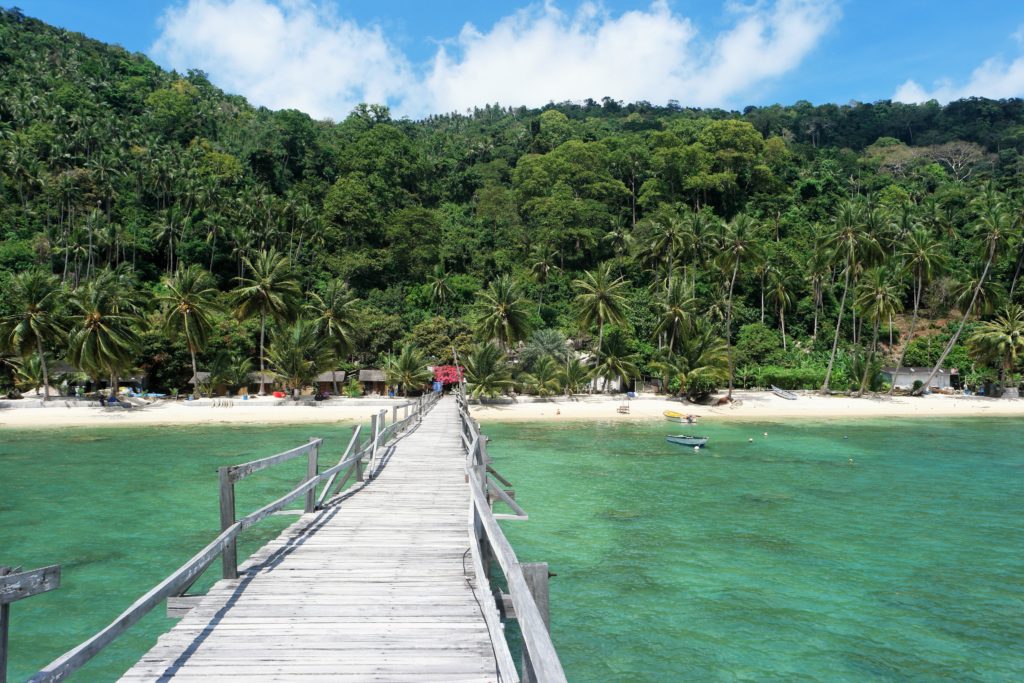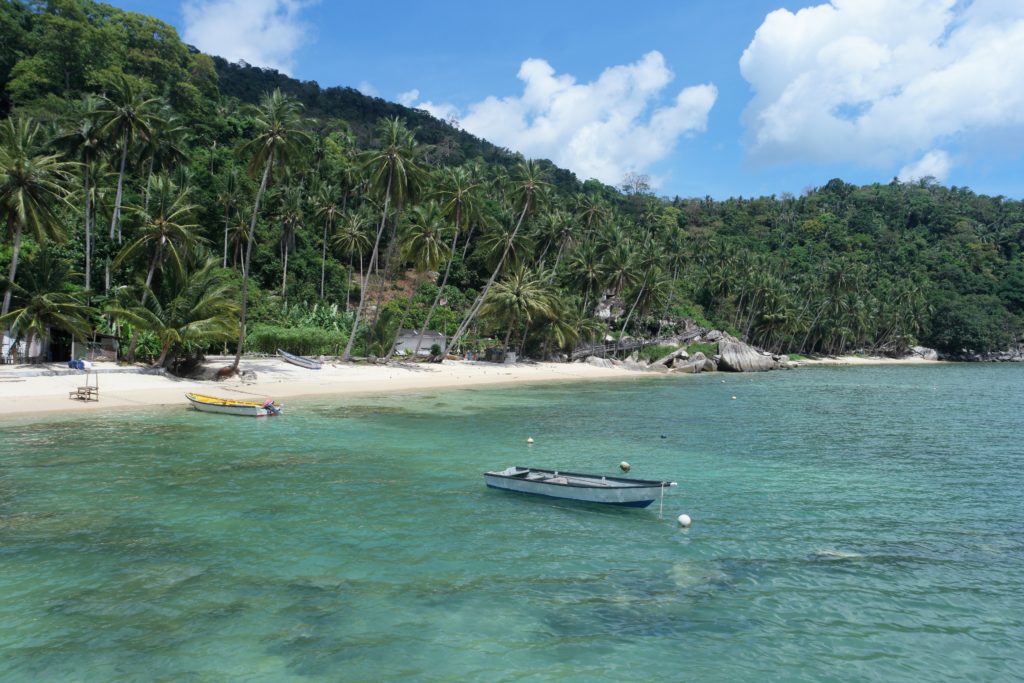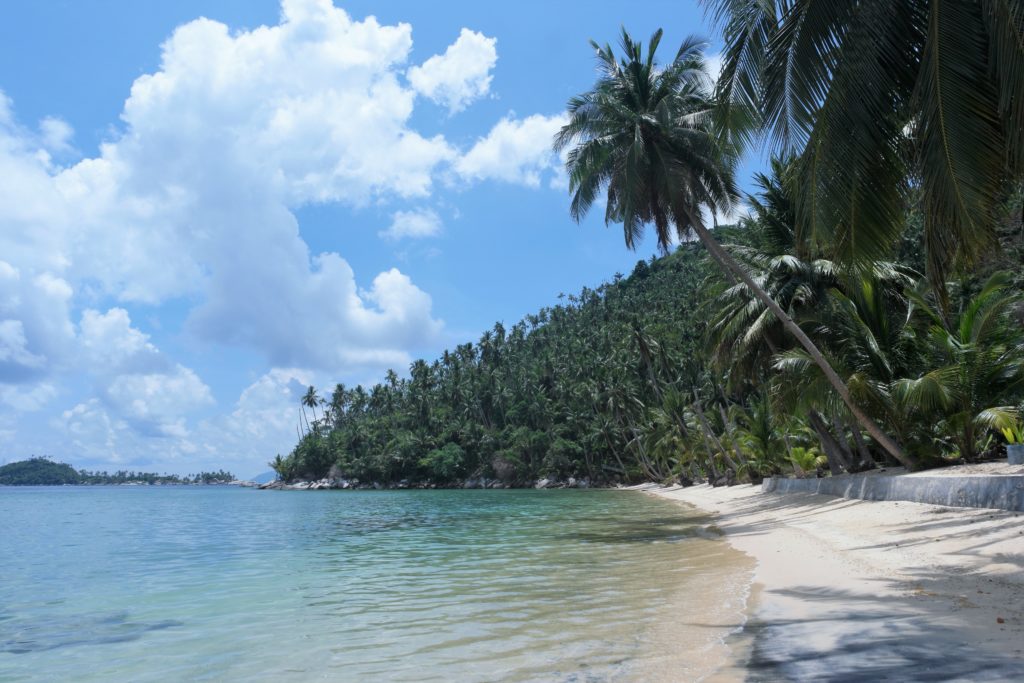 Day 1
We stayed in Sebukang Bay Resort located at Teluk Sebukang on Pulau Aur. The resort is made up of local kampung houses - with very basic amenities (means not air-conditioned, no wifi and limited telecom service). We took the large rooms with bunk beds. The room wasn't very clean, and so was the attached bathroom. It is like those cheap backpacker's homestay. But to me, it was fine because I came here for its nature and to seek for some isolation from the bustling city.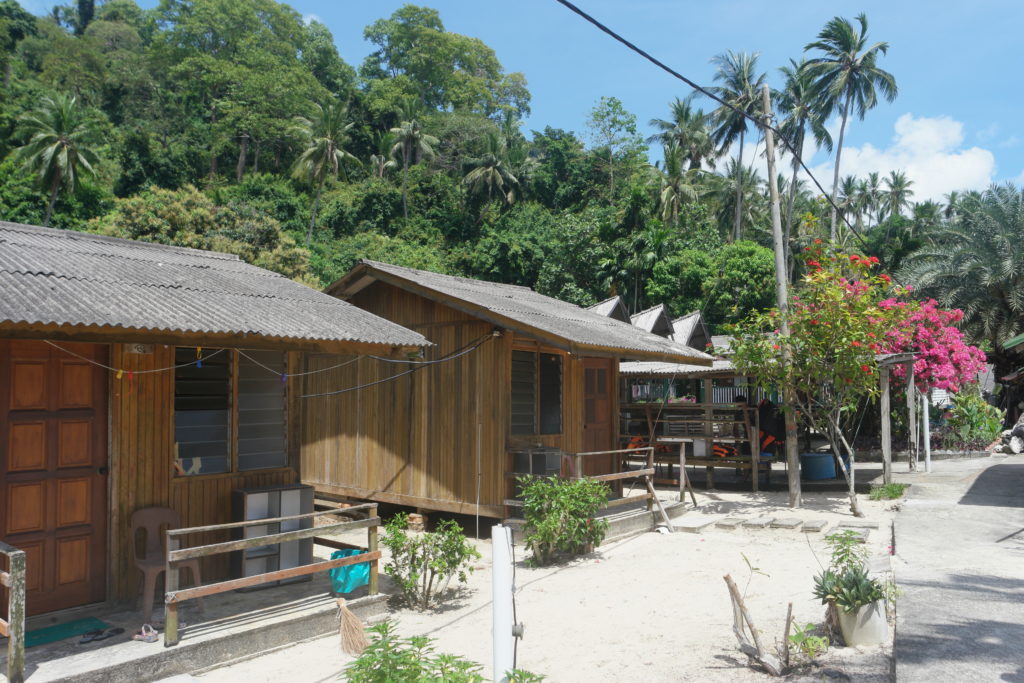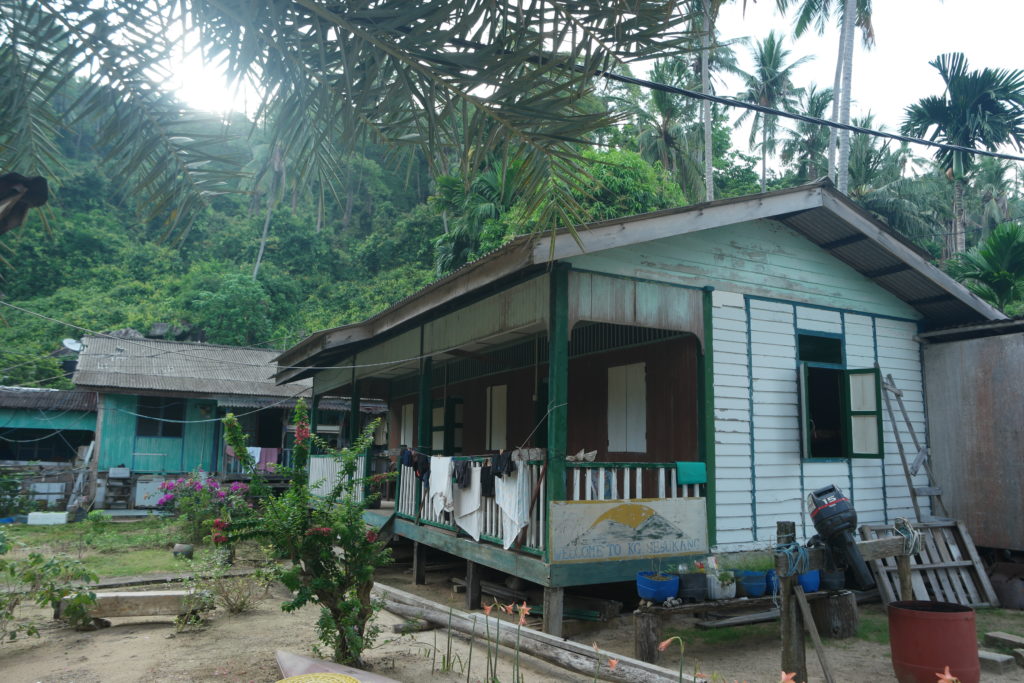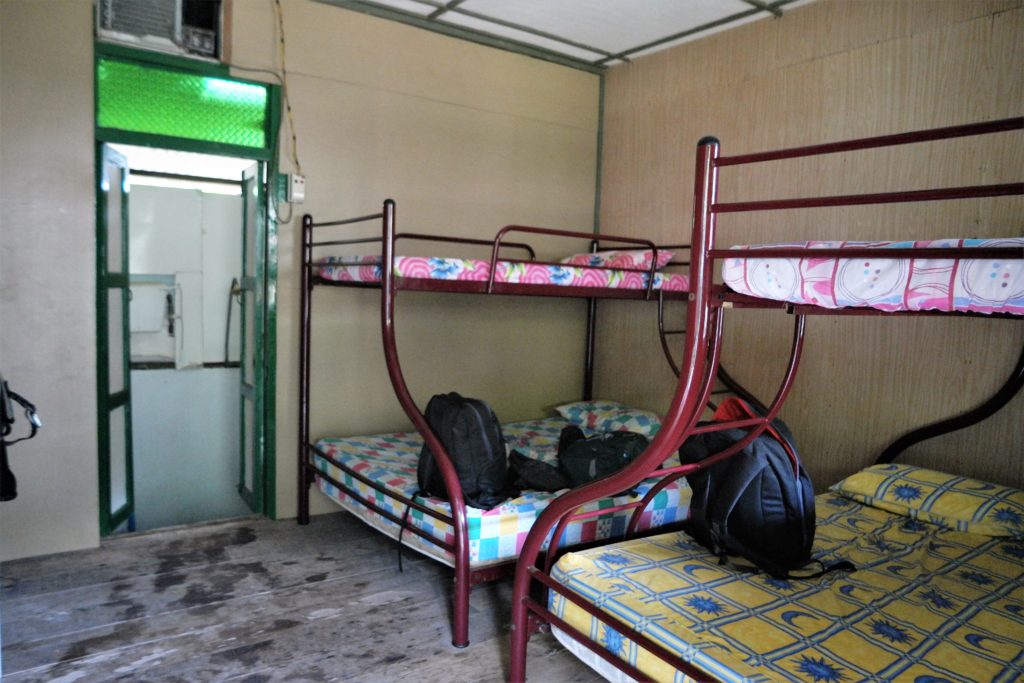 Alright. Time to head out for some photo shooting! We are blessed with such a wonderful weather and also many models for this trip!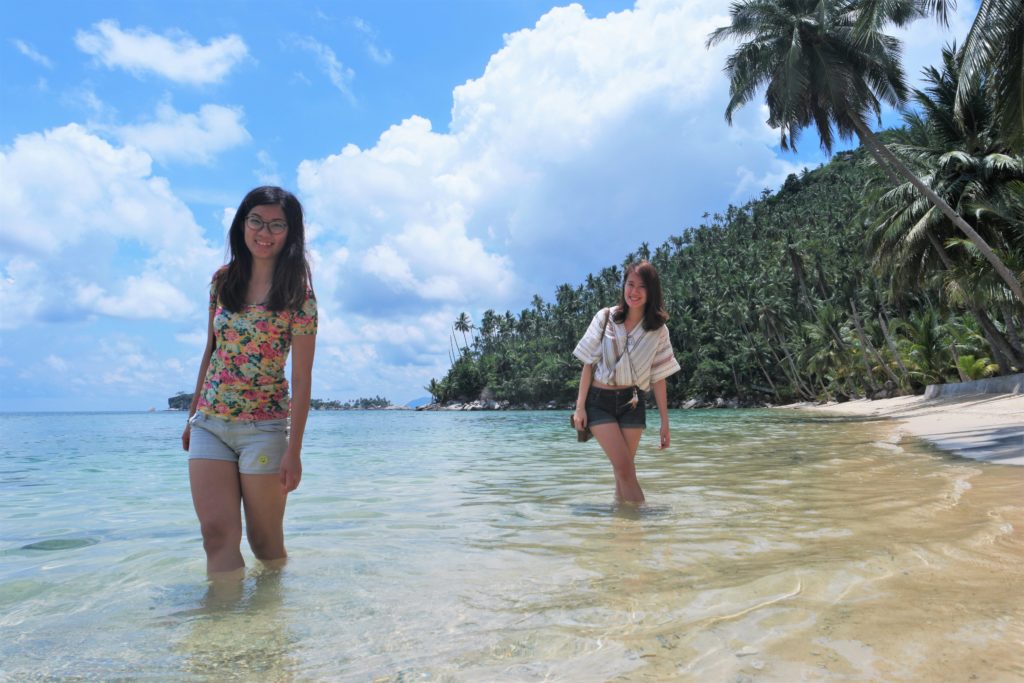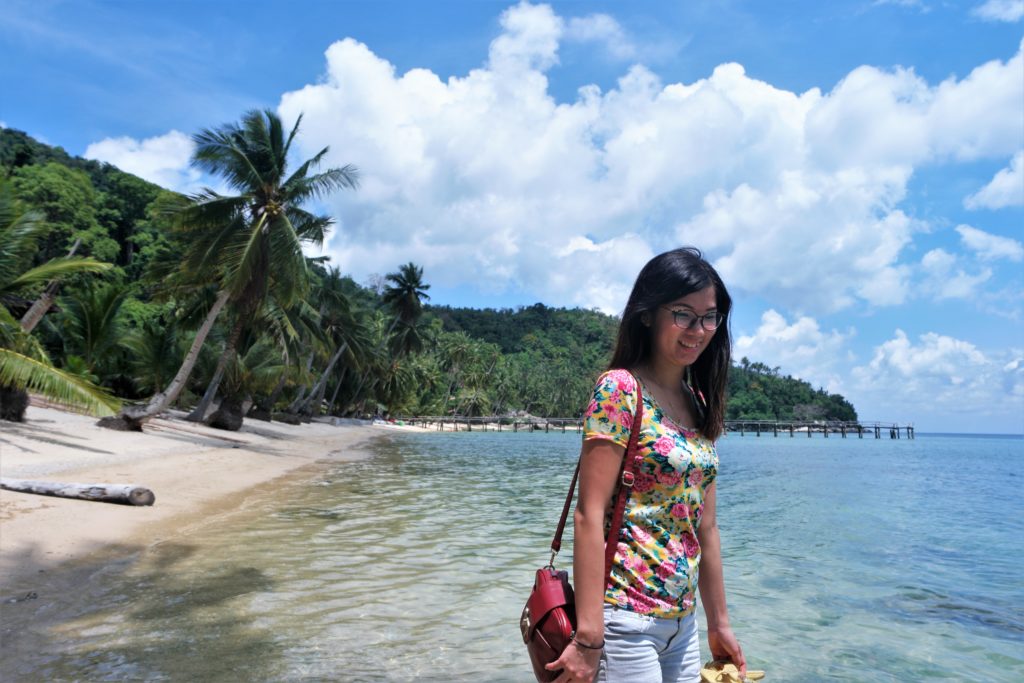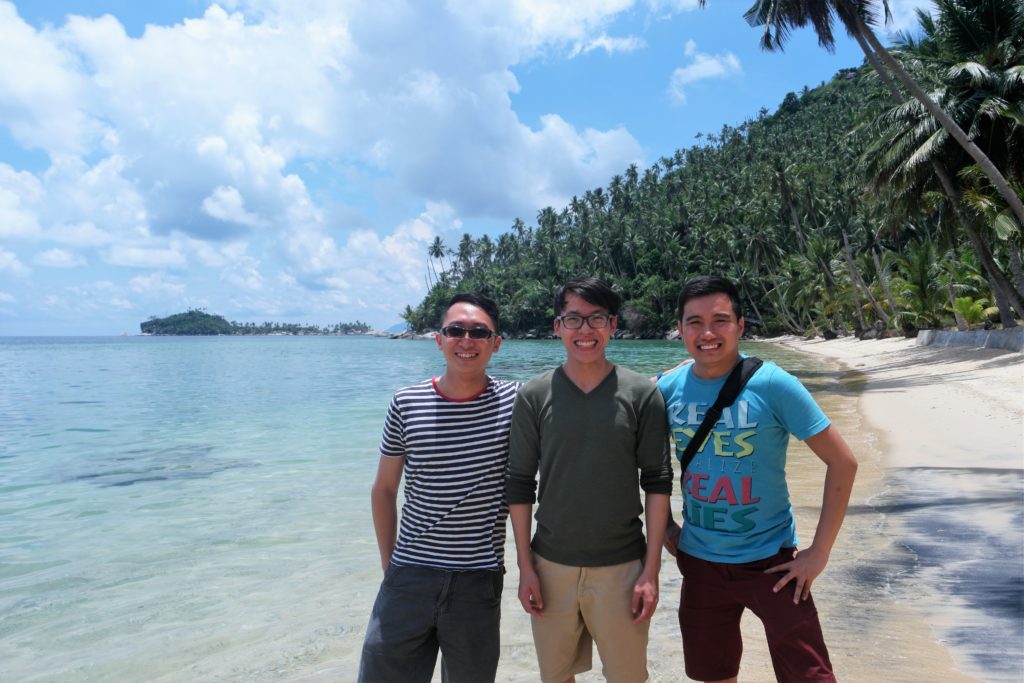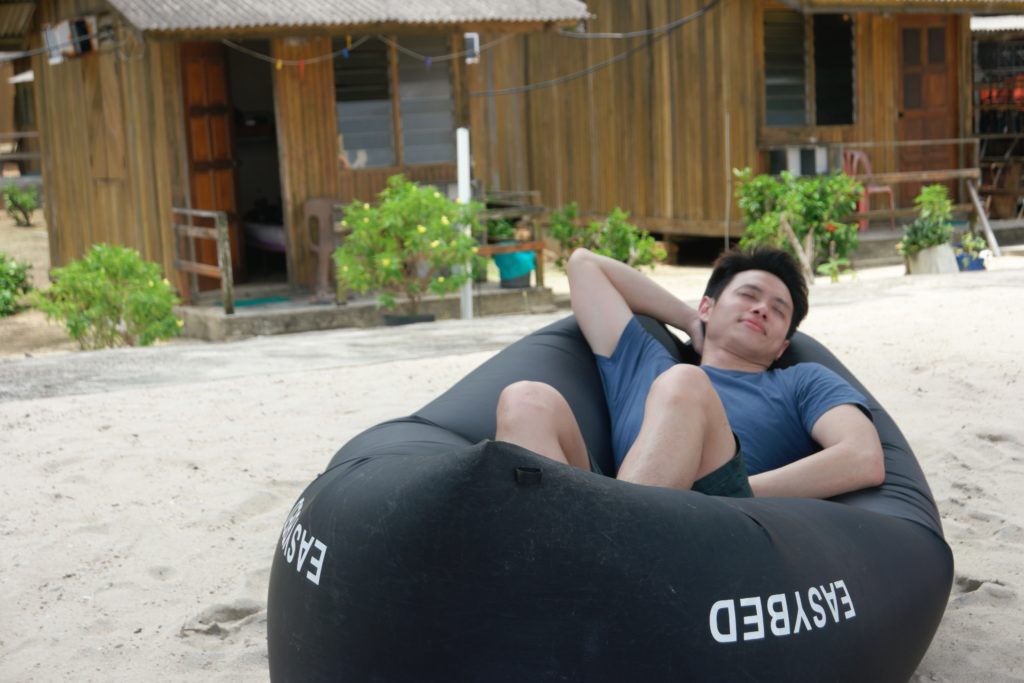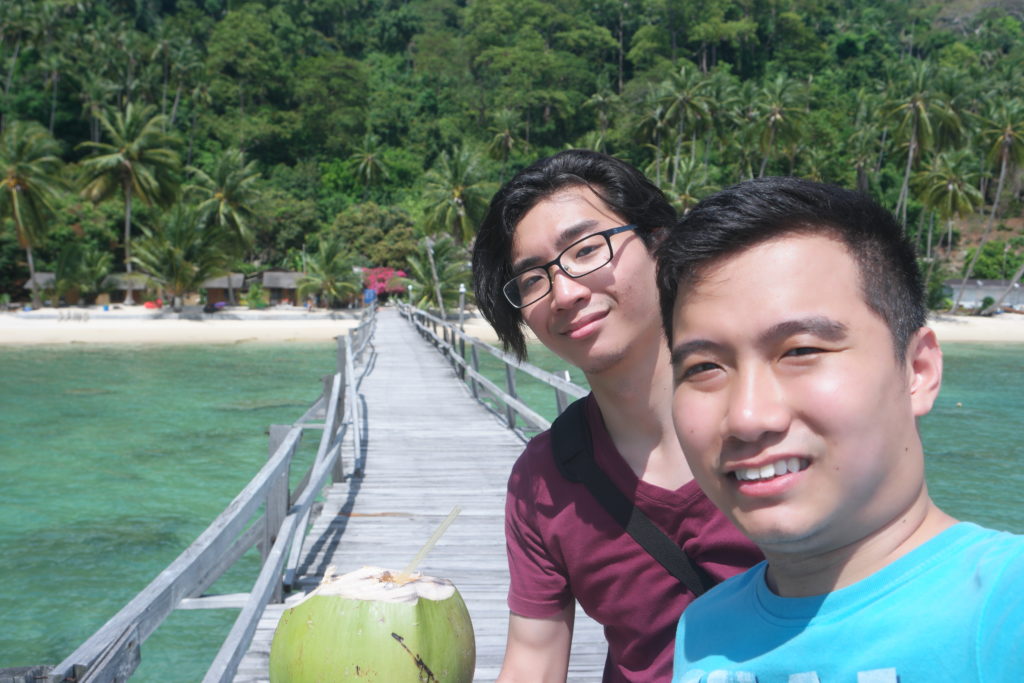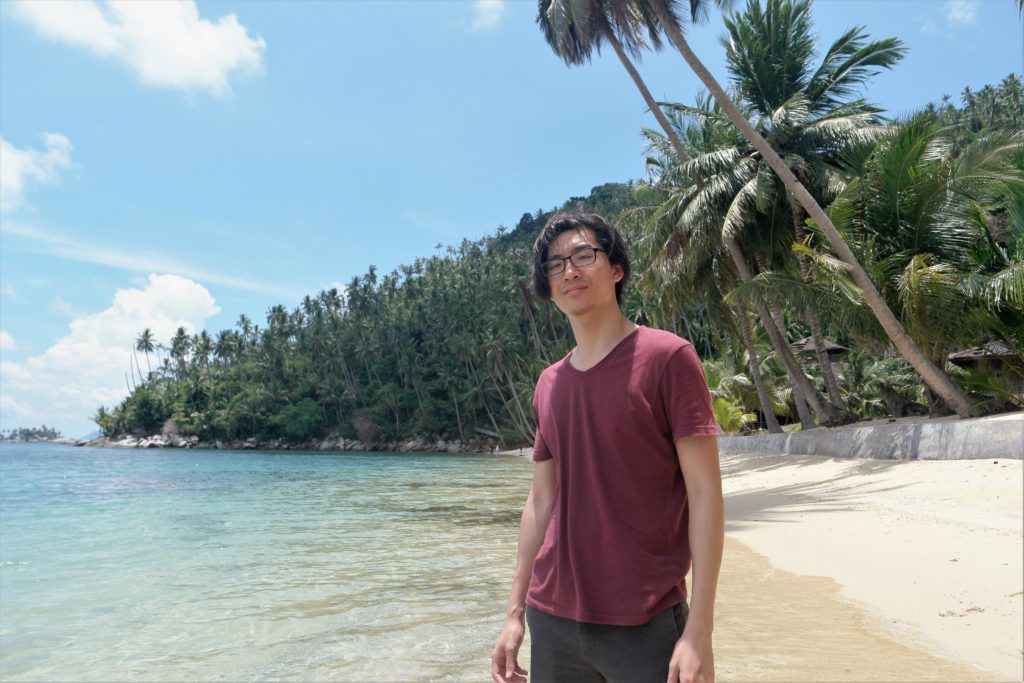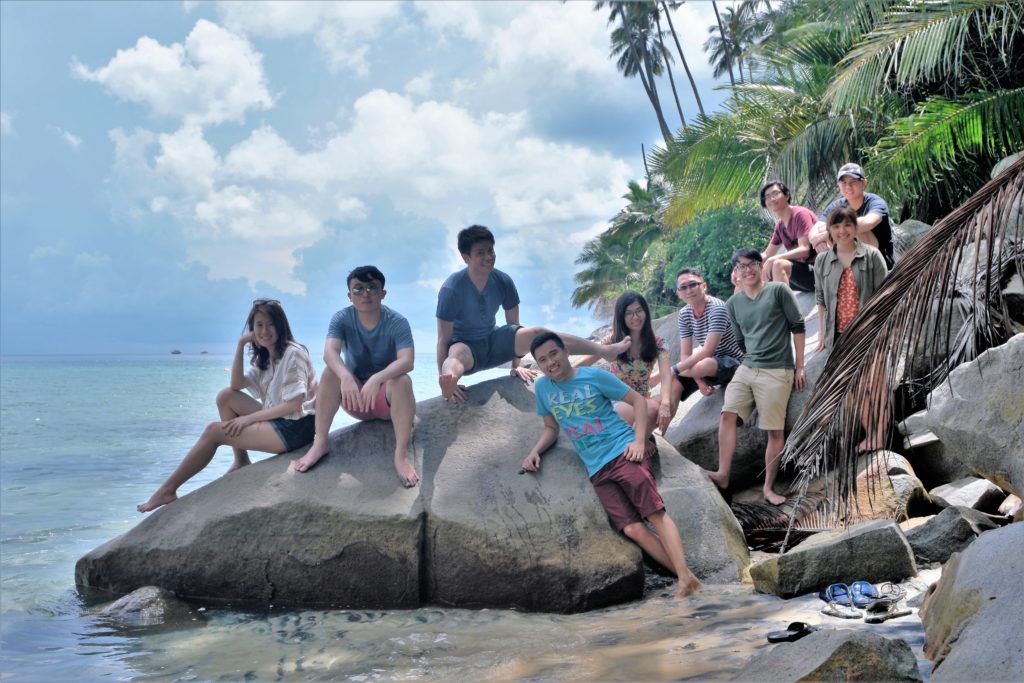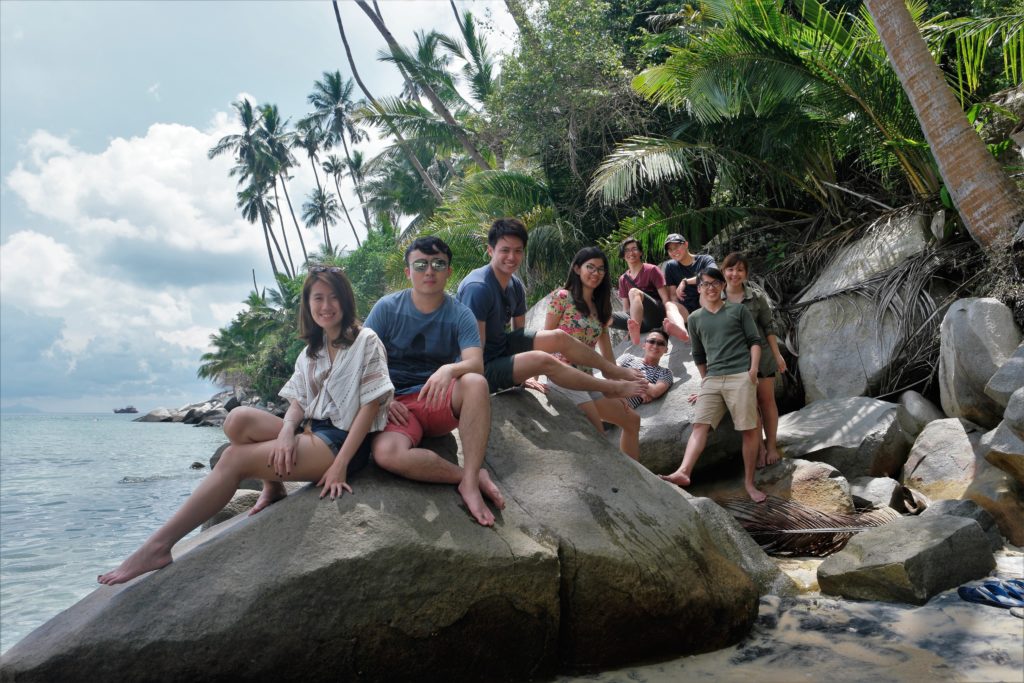 Our first arranged activity of the day was a jungle trekking trip to Teluk Berhala at 3:30pm where they have a local primary school, police station, clinic and more kampungs. If you do not wish to trek but would like to check out Teluk Berhala, you may take a boat there at around 5pm with the boatmen as we will also be taking this boat from Teluk Berhala back to Sebukang Bay Resort after our trekking.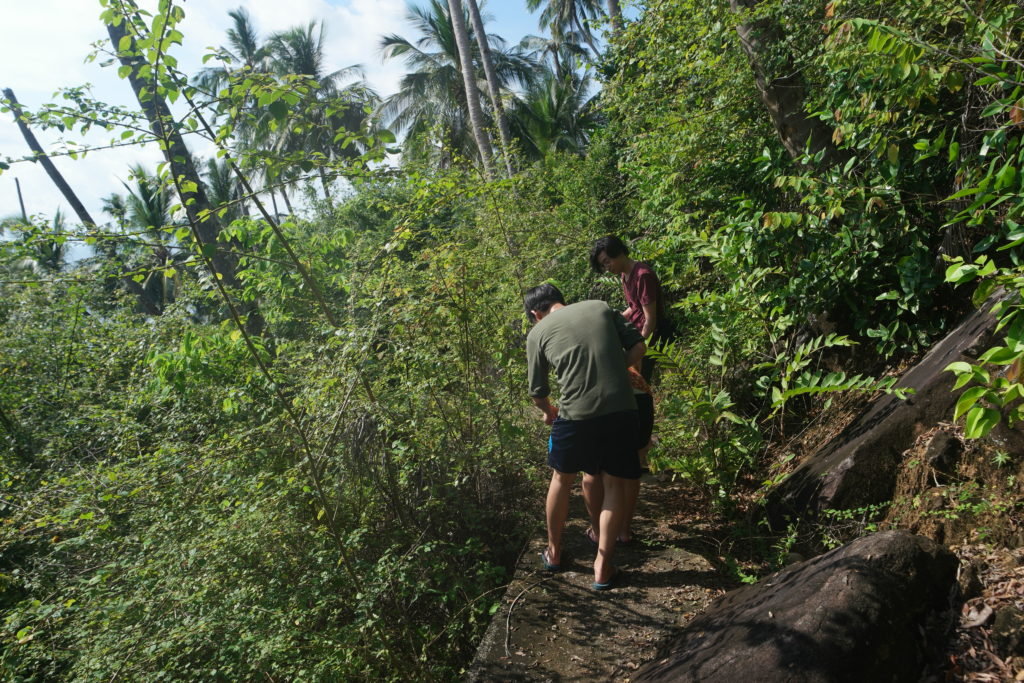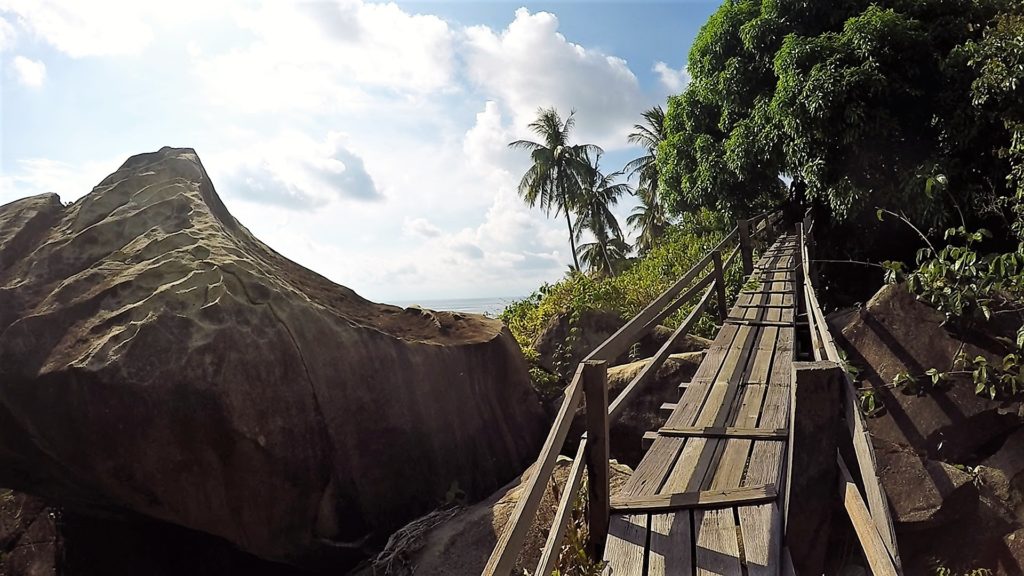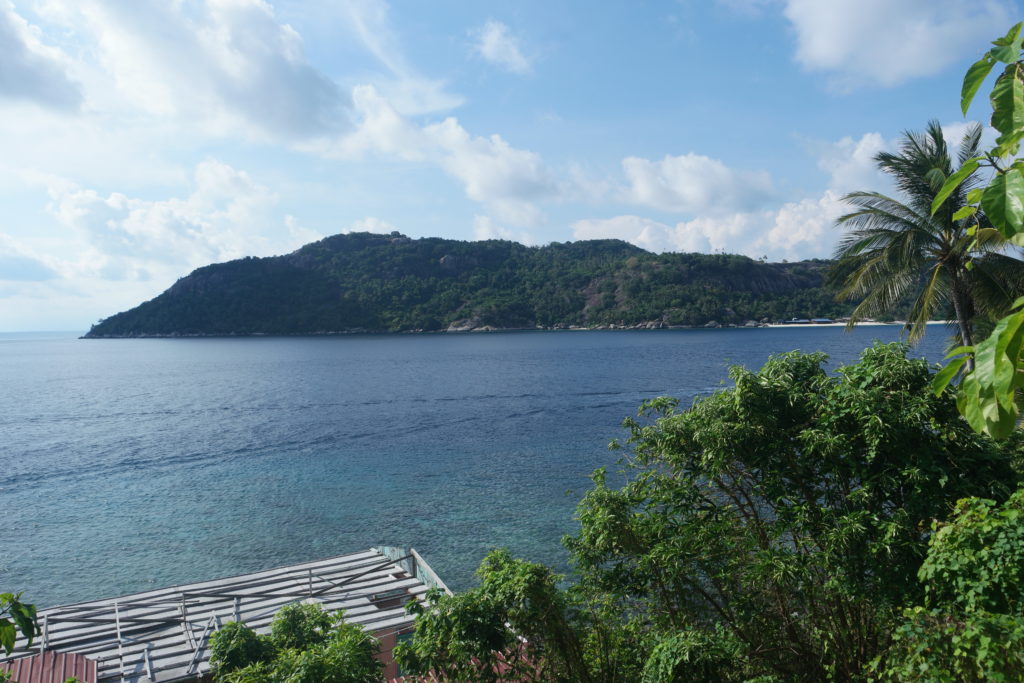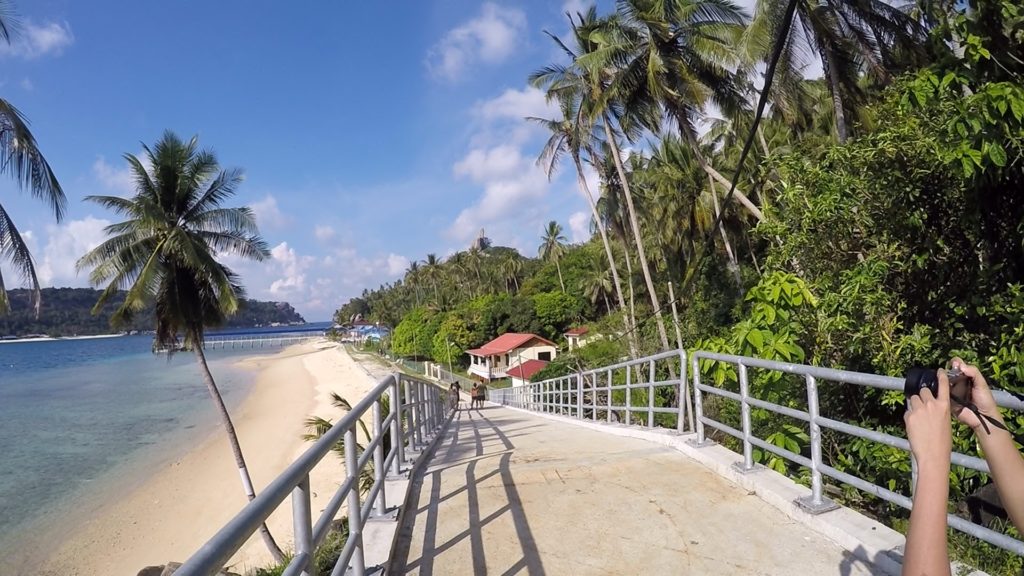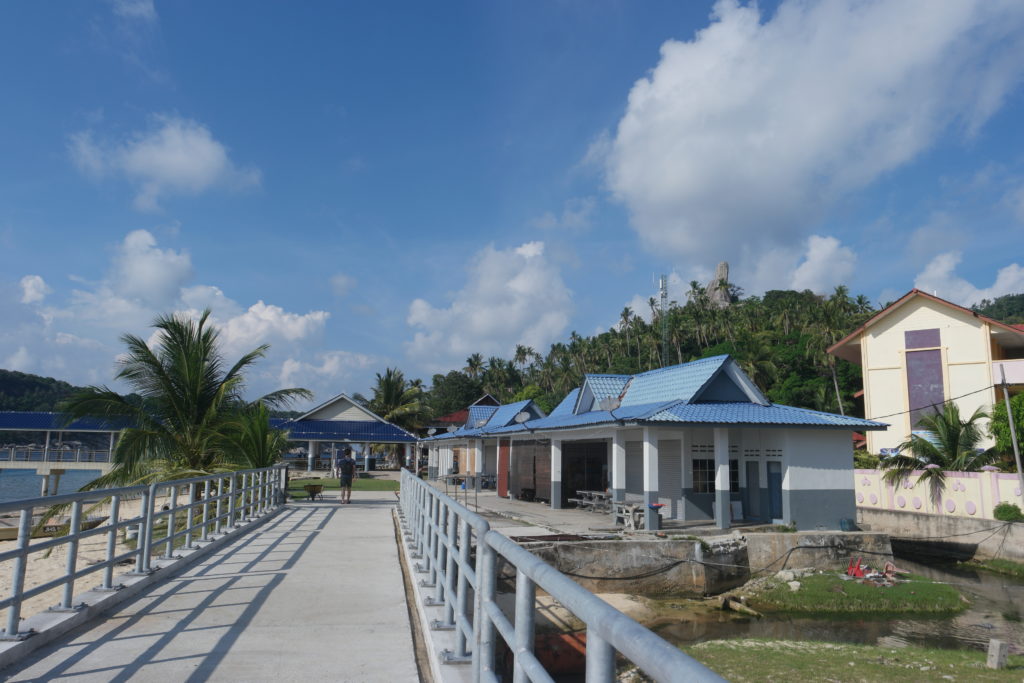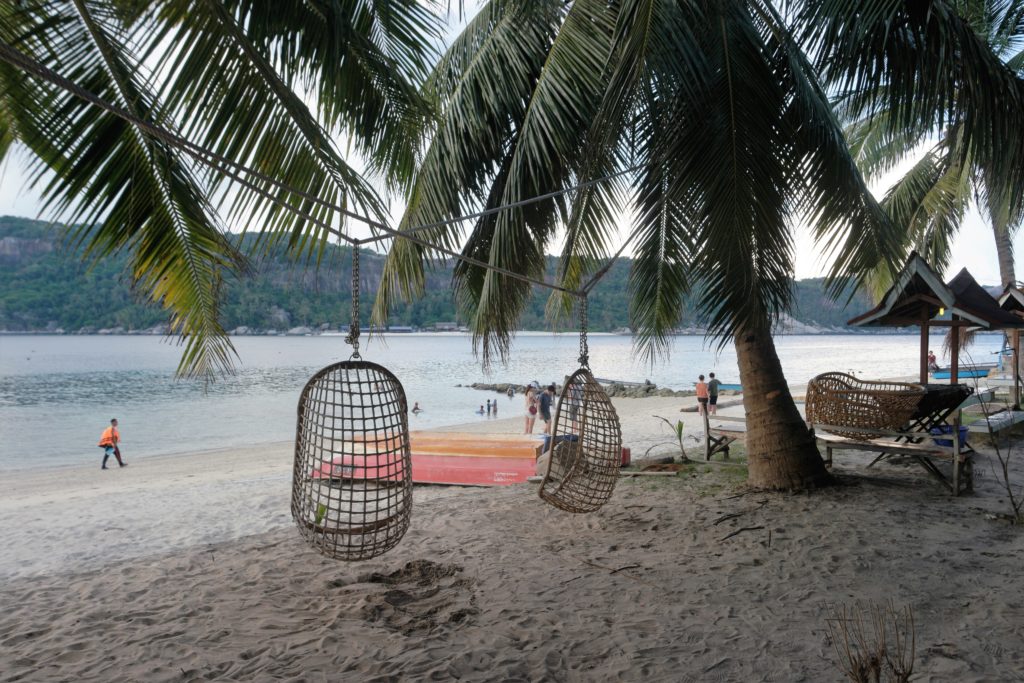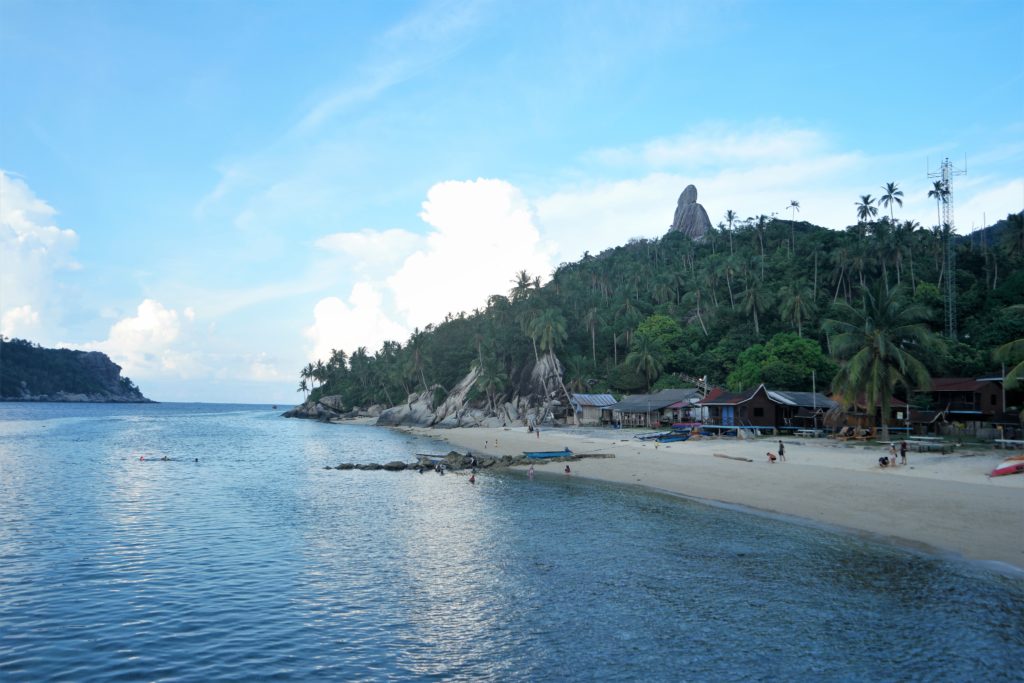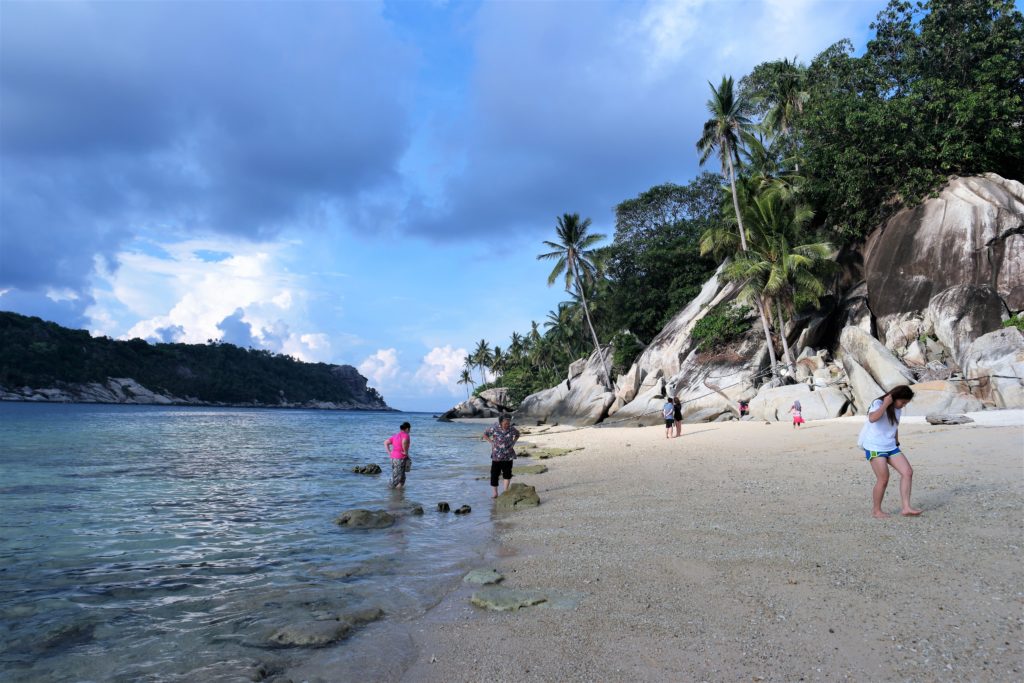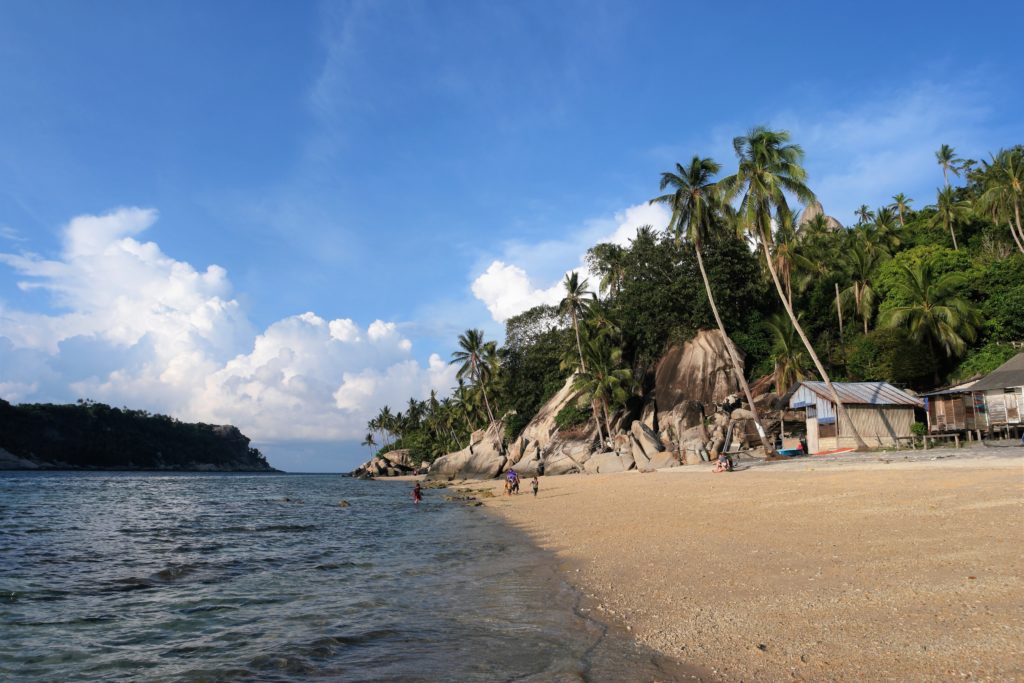 As the sun set, we took a boat back to Teluk Sebukang and settled our dinner. Meals here were very simple, with white rice and a couple of dishes such as fish, eggs and vege. Mid-way through our dinner, the current tripped and it was pitch black. We had to use candles and spot light from our phones from then on as the current didn't come back - for the rest of our trip!
Yup. We had no electricity for the remaining two days & two nights.
We were really "fortunate" as the resort staffs told us that this had not happened before since they started operation 3 years ago.
That actually left us with more opportunity to appreciate the serenity of our island life. We spent the night with some star gazing and card games. The night sky here was really beautiful due to minimal light pollution. We could easily spot the Orion Belt and Kai Sheng even managed to take a long exposure shot of the tail of the Milky Way!
---
Day 2
We began Day 2 with snorkeling trips in the morning followed by an island hopping trip to Pulau Dayang. The first snorkeling spot was Teluk Meriam. The water here is really clear and you can see the corals beneath with your bare eyes.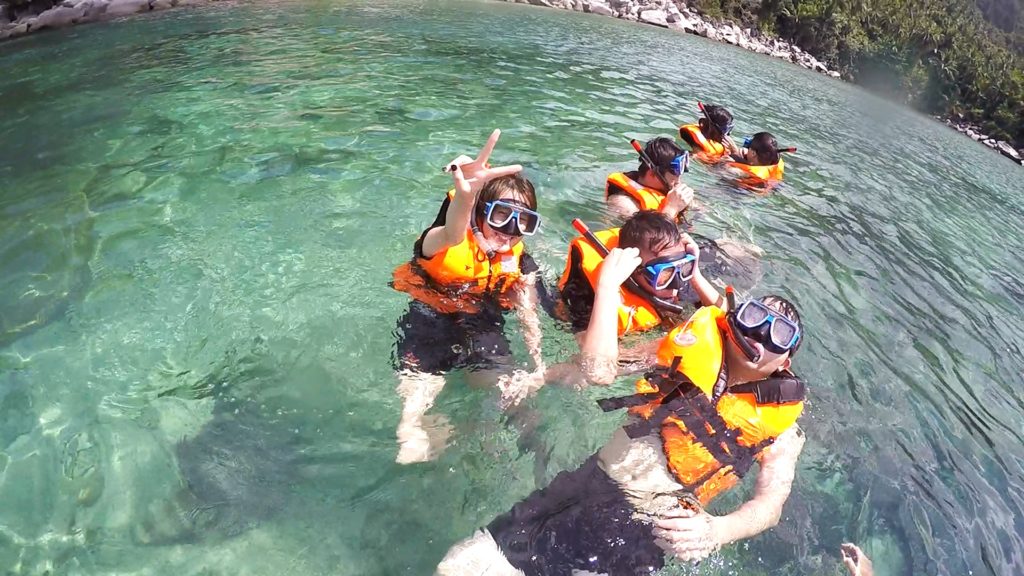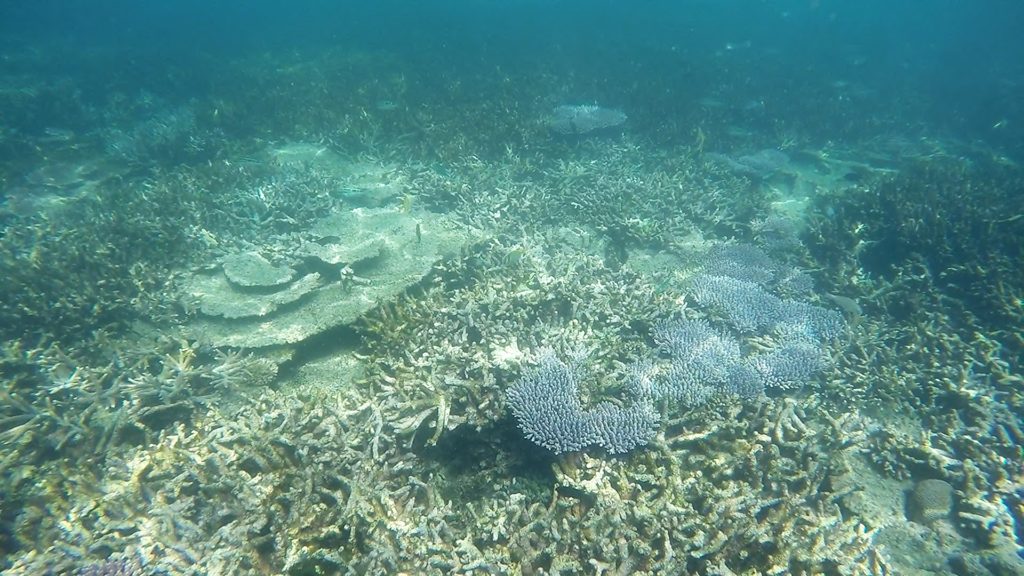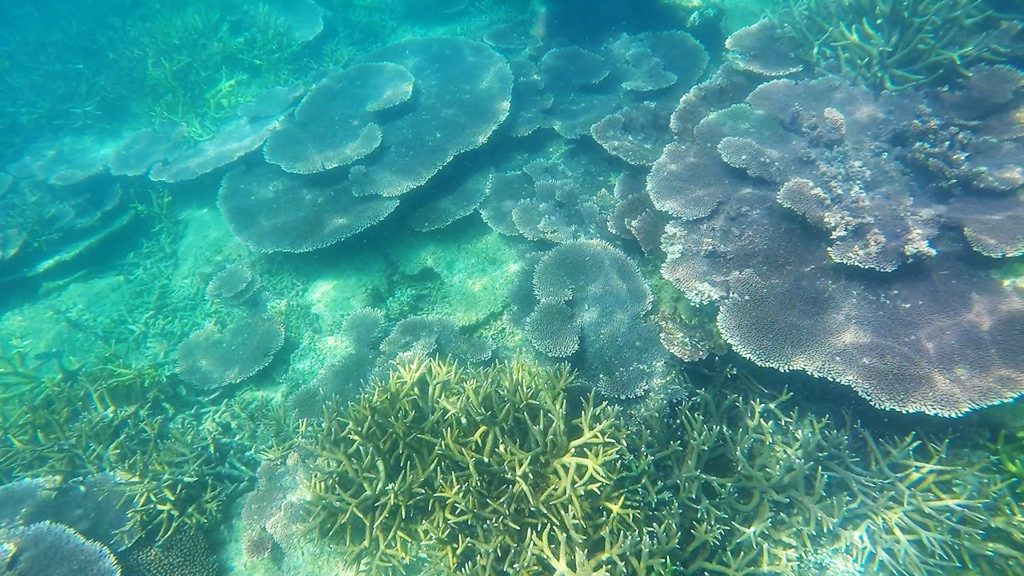 There was also a shore snorkeling trip at the back of Teluk Berhala where we just snorkeled, chilled by the shore and did some rock diving! The view here is really beautiful with marine blue seas all around. I think the rock diving must be the most exciting thing to do here!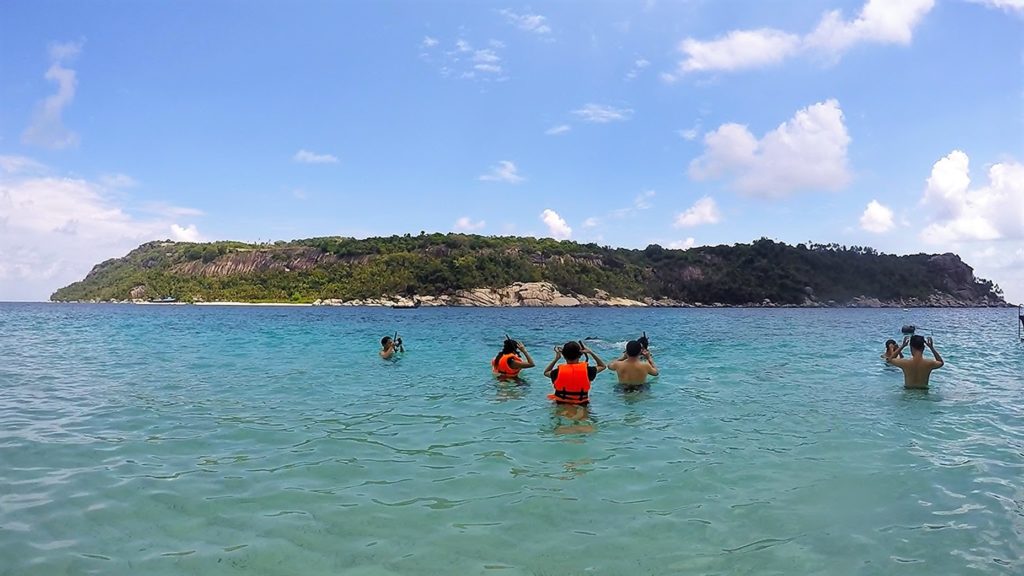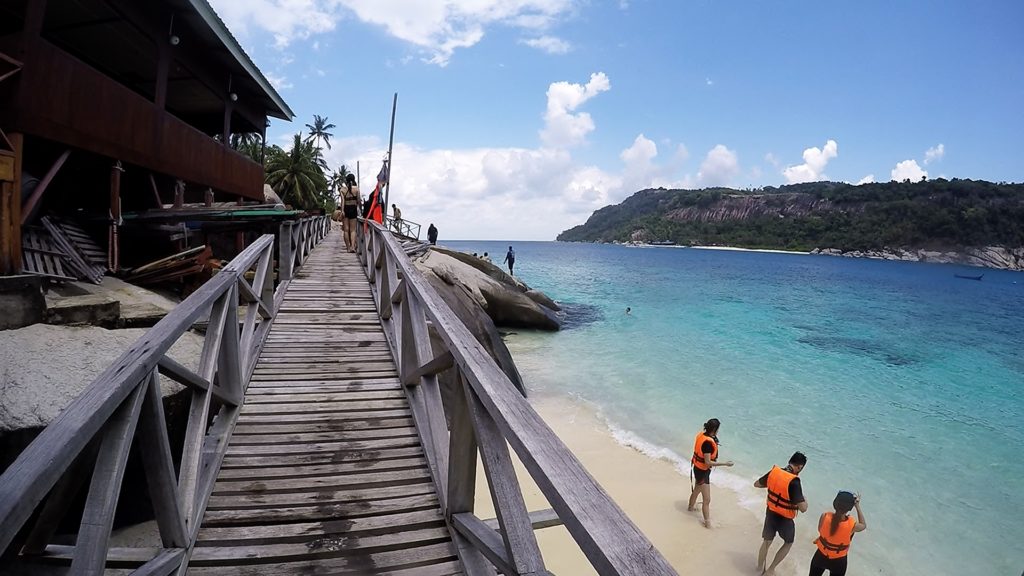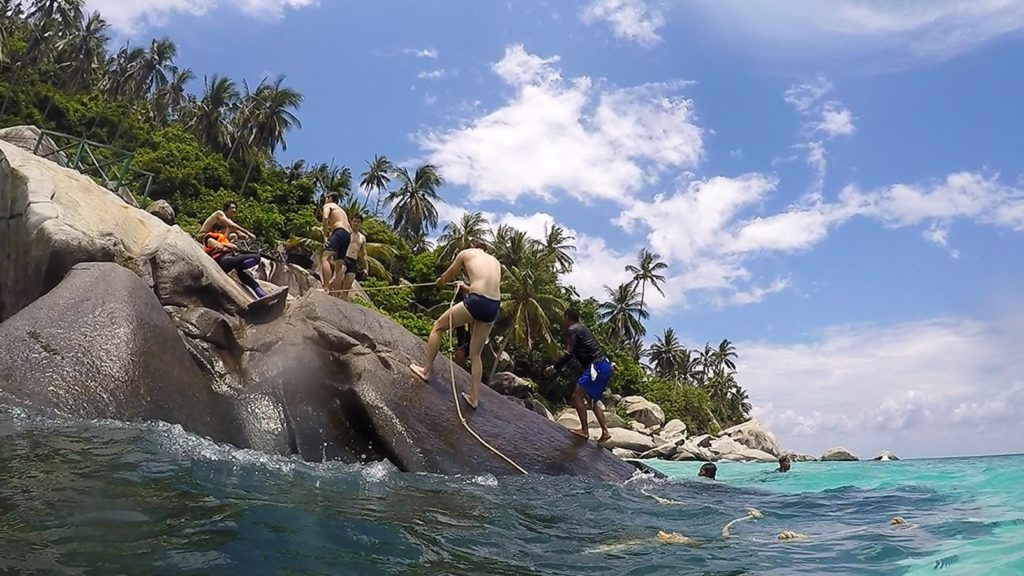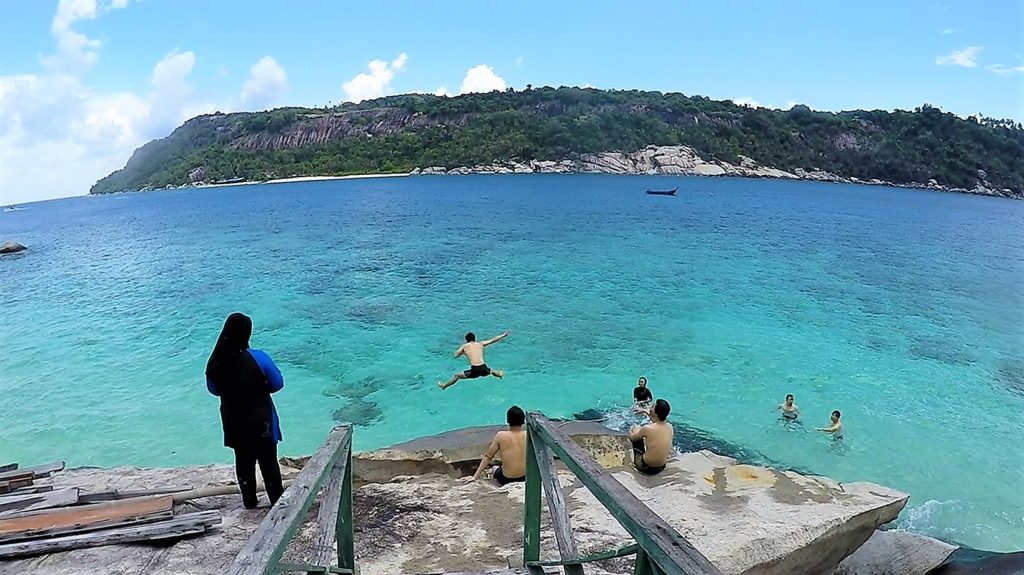 One of the most anticipated activities was the island hopping trip to Pulau Dayang, a small rocky island just opposite Pulau Aur. I was even more intrigued when Sebukang Bay Resort staffs told us that there is a hiking expedition at Pulau Dayang (hike up to its peak called Letak Semalu) which we must not miss. As I only brought along a pair of slippers, I was hesitating right until the very end and finally decided to give it a go with my brother.
And it turned out to be the most memorable activity of the trip!
But first, let me show you Pulau Dayang - which I call the Maldives of Johor!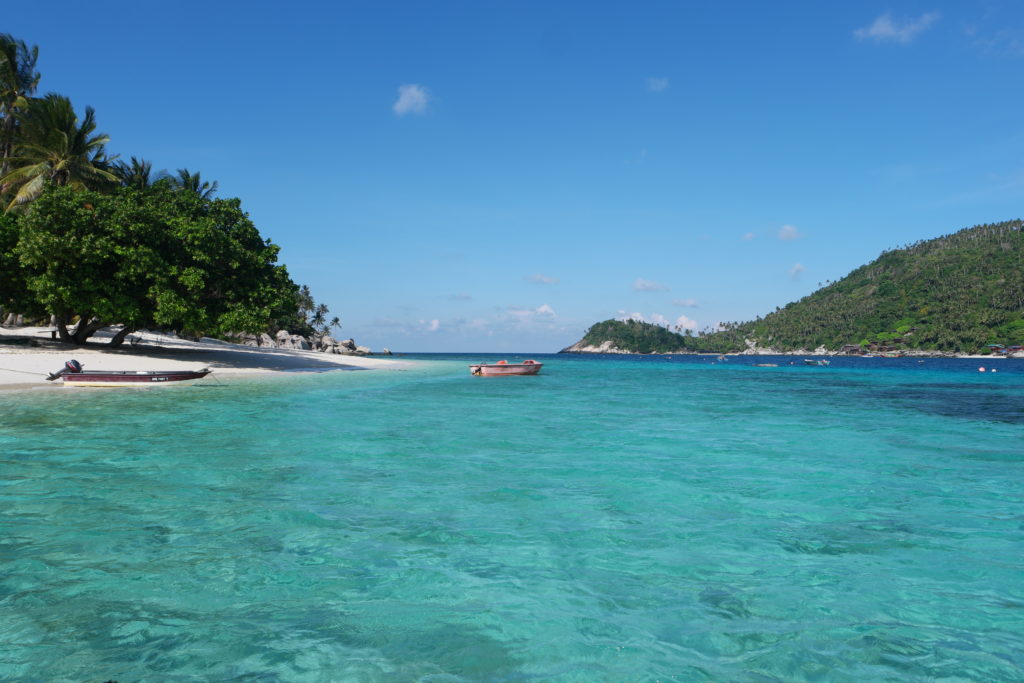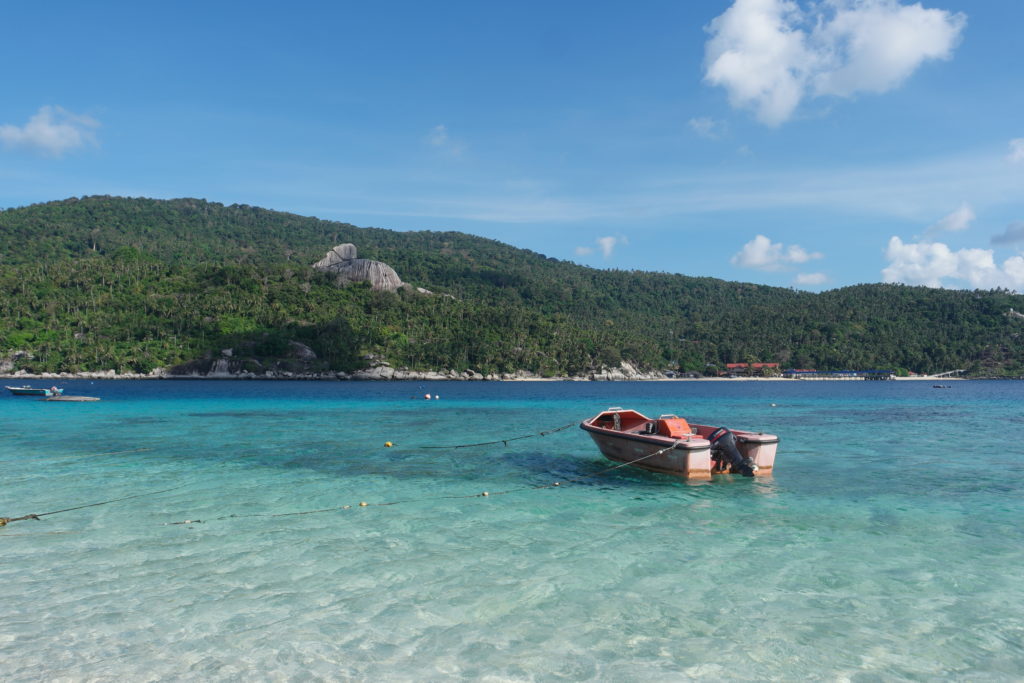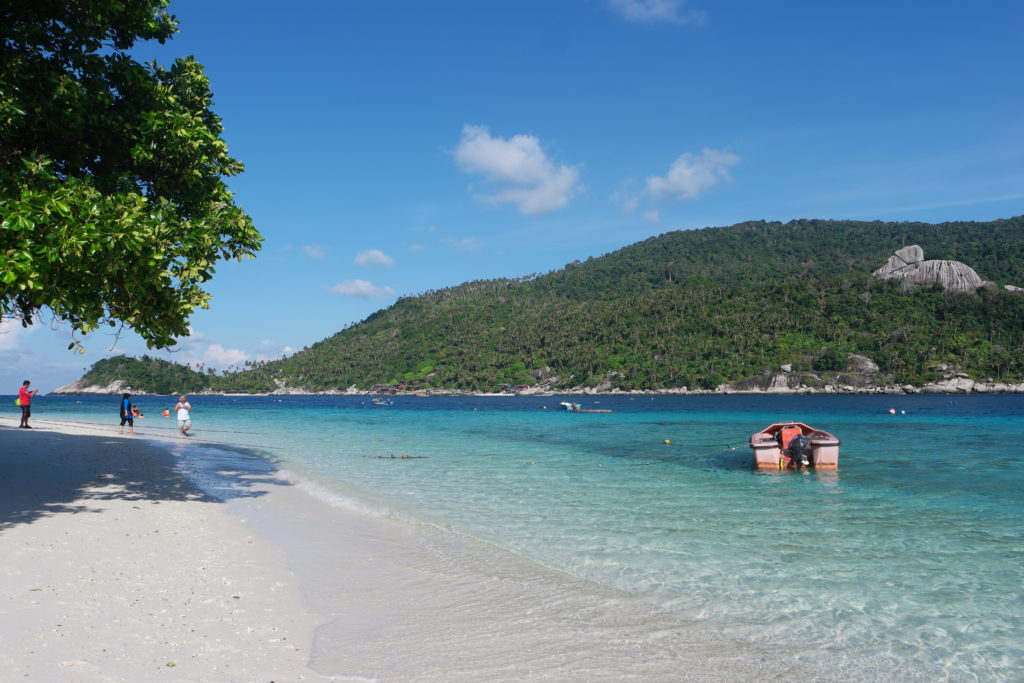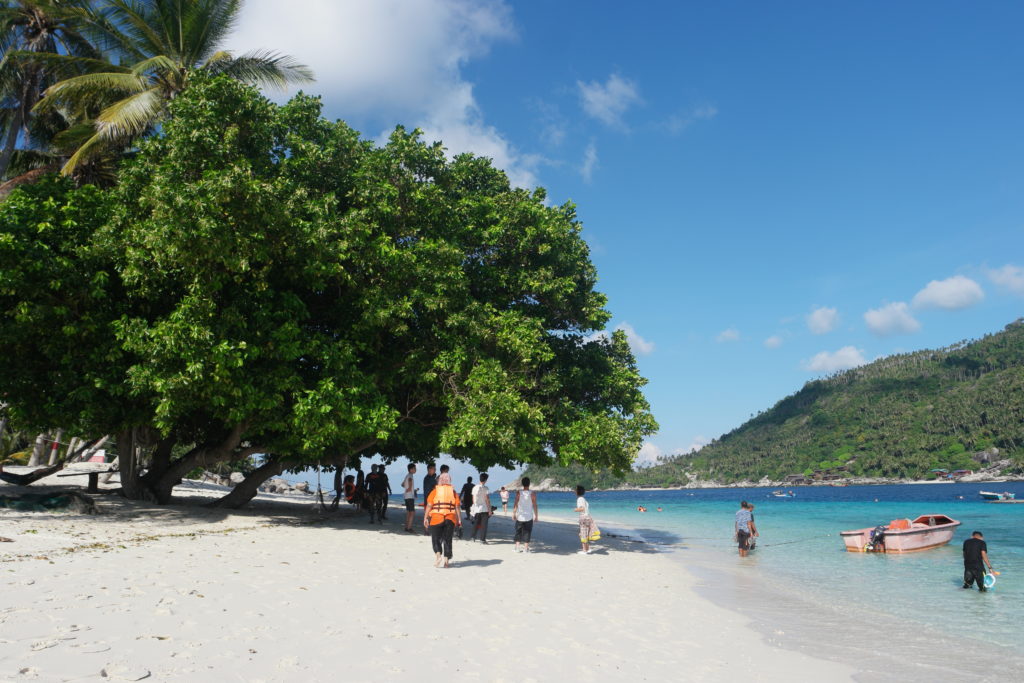 There were a few groups hiking together with us including this China girl who wore a long skirt. I bet she thought it would be an easy trek up. I really appreciate that they had many experienced guides (including a local teacher at Pulau Aur) to ensure our safety and that we did not get lost in the tracks. There were some confusing paths along the way and we had to confirm with the guides so that we did not take the wrong route.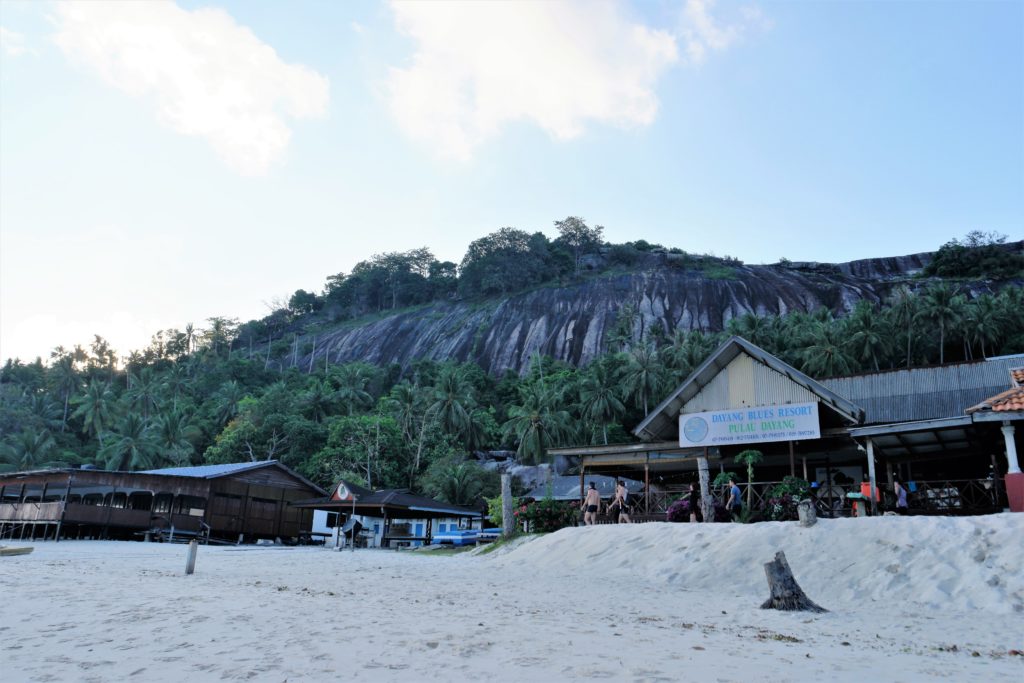 The most challenging segment had to be this almost vertical climb up the cliff with just a rope to cling on to. So please bring your sports shoes! It's seriously no joke especially for non frequent climbers. And don't forget you will need to go downhill via this same route as well. It's even more challenging going downhill at this segment.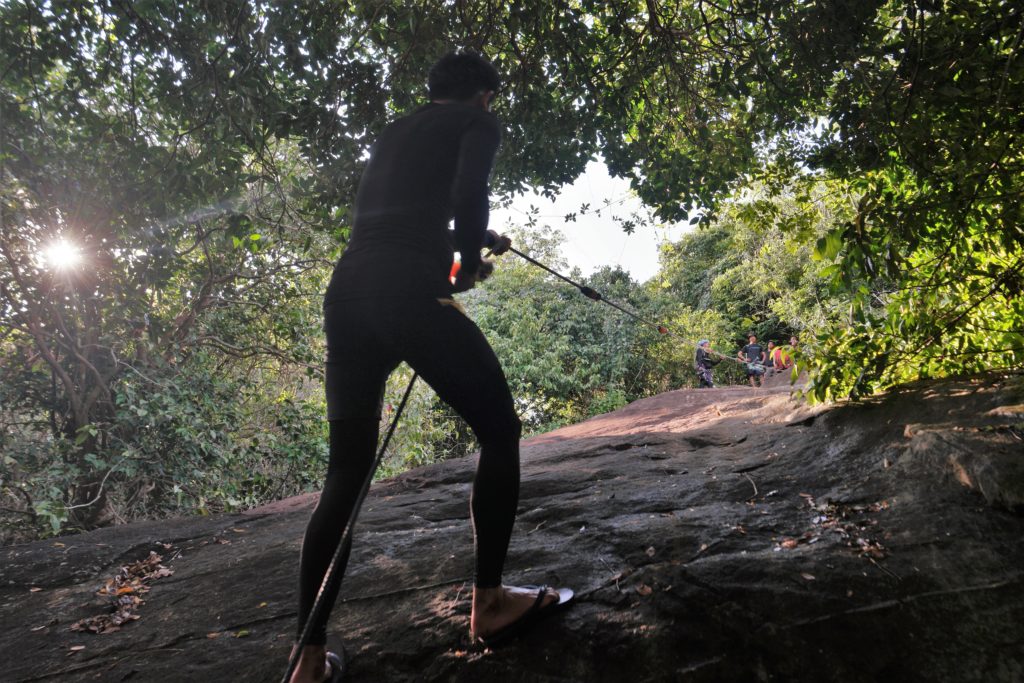 The hike up took us around around 40 minutes. We were perspiring like crazy but it was all worth it when we saw the plateau peak of Pulau Dayang.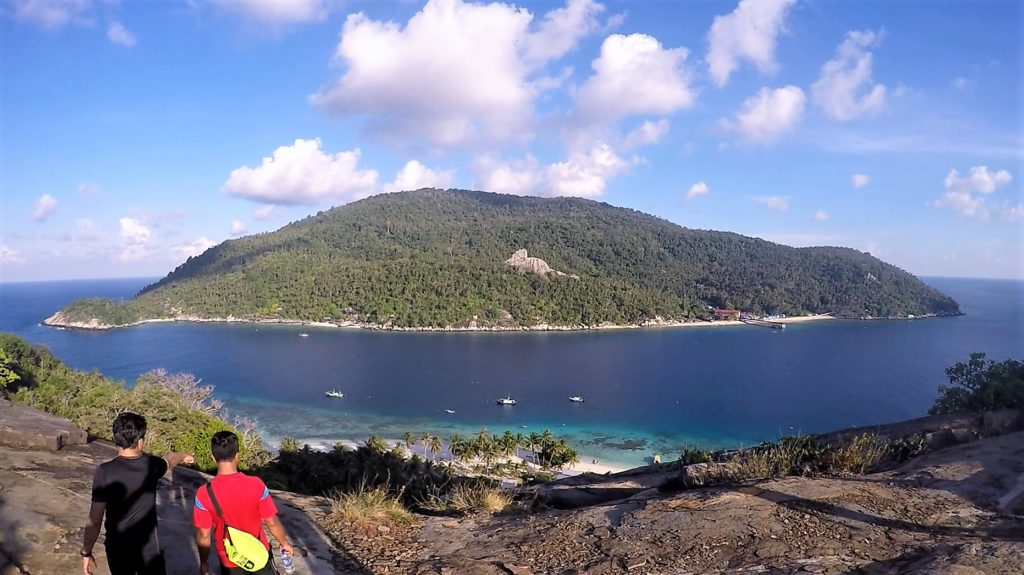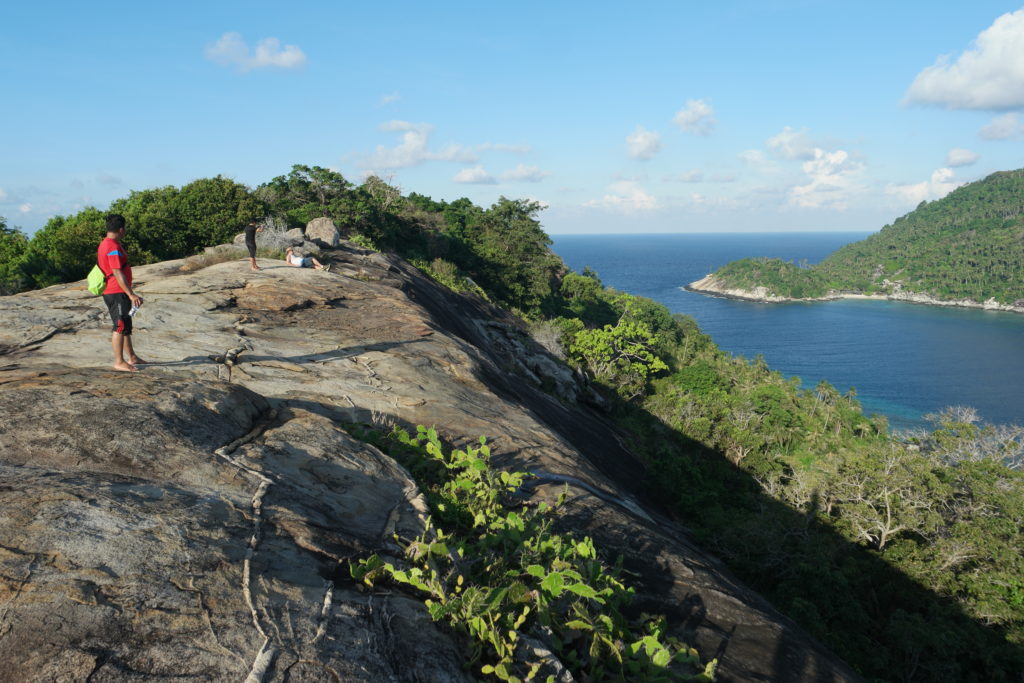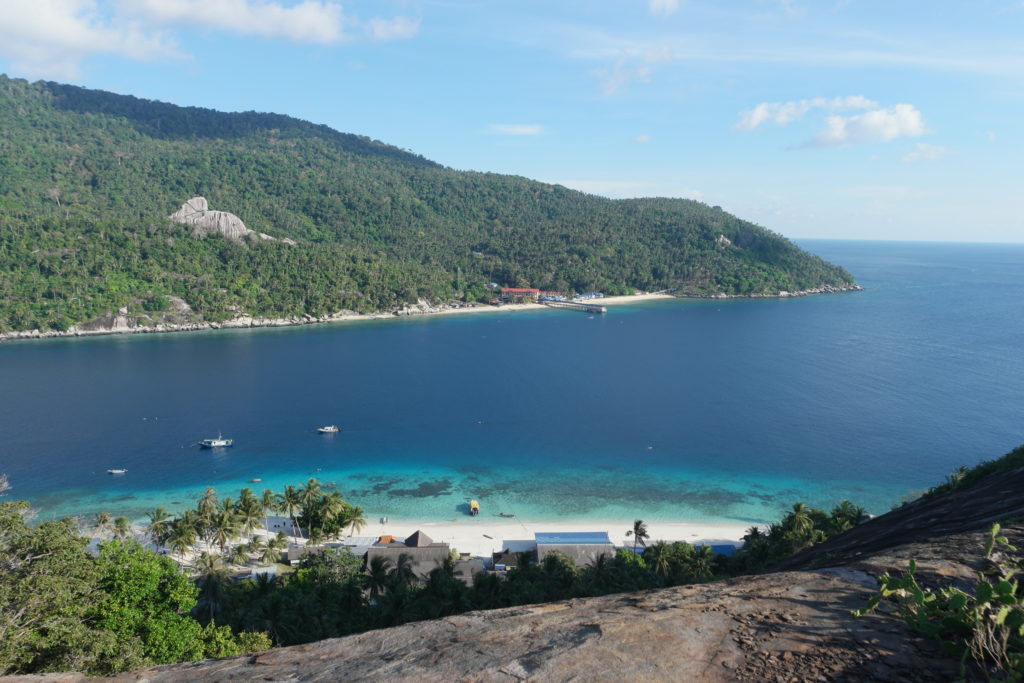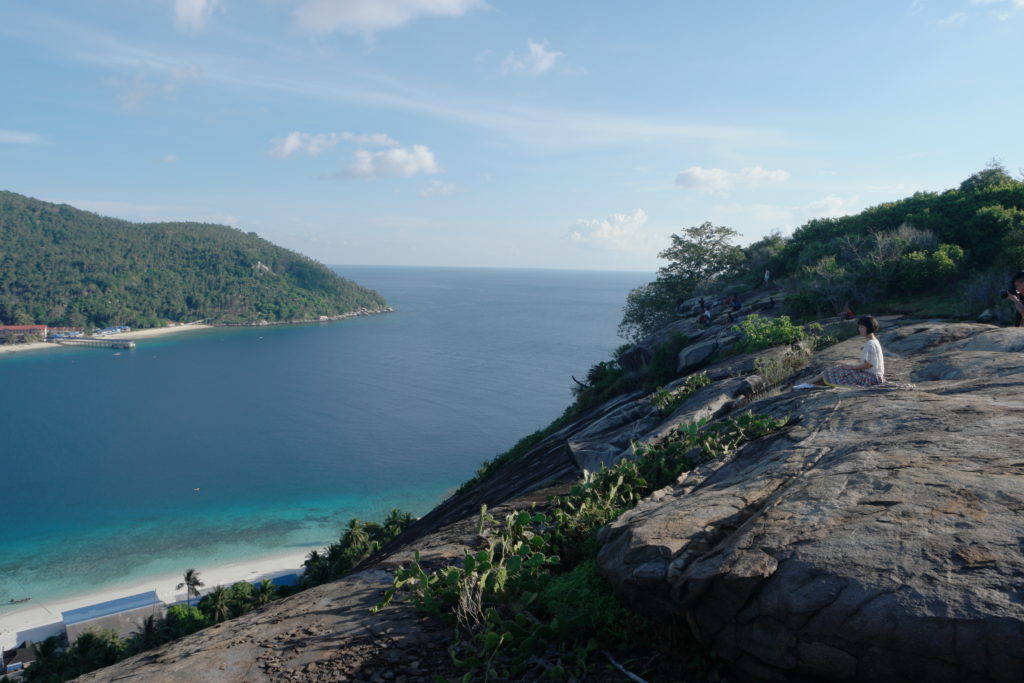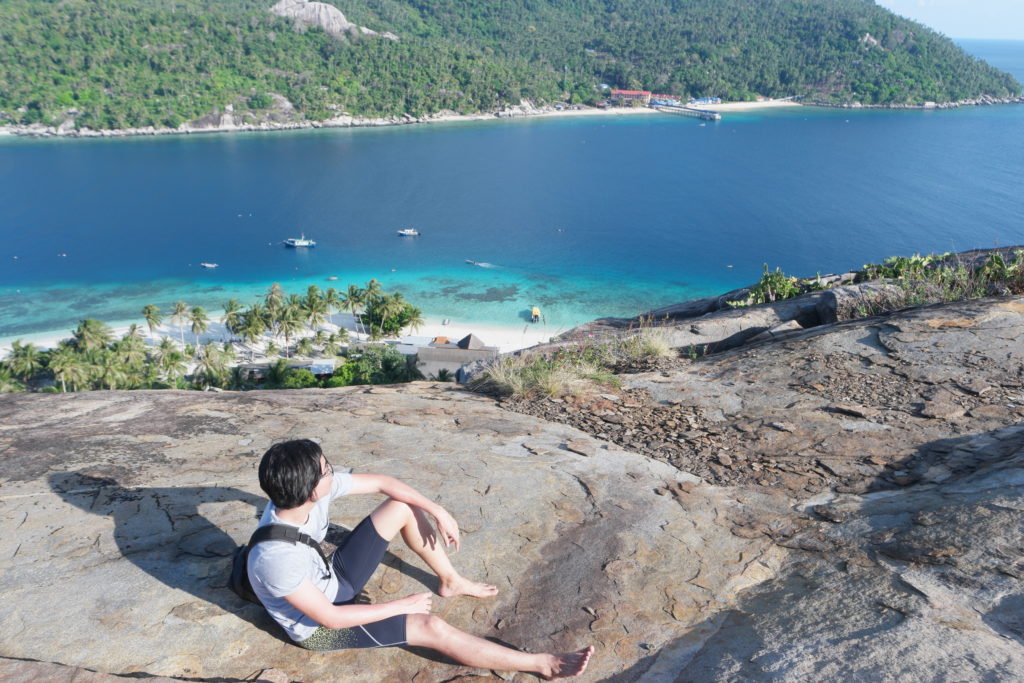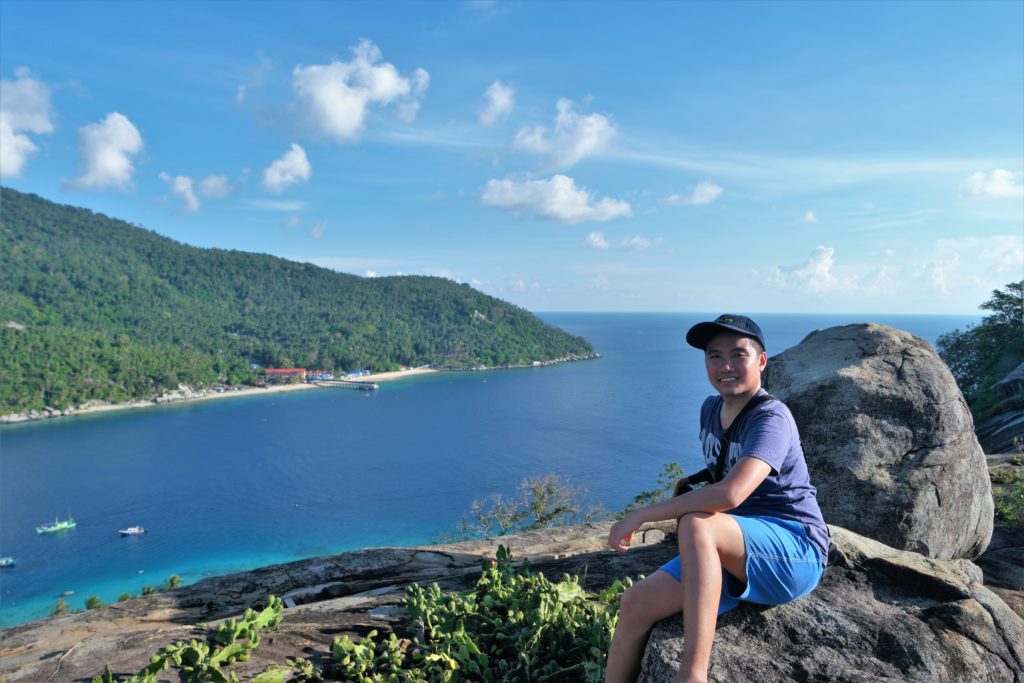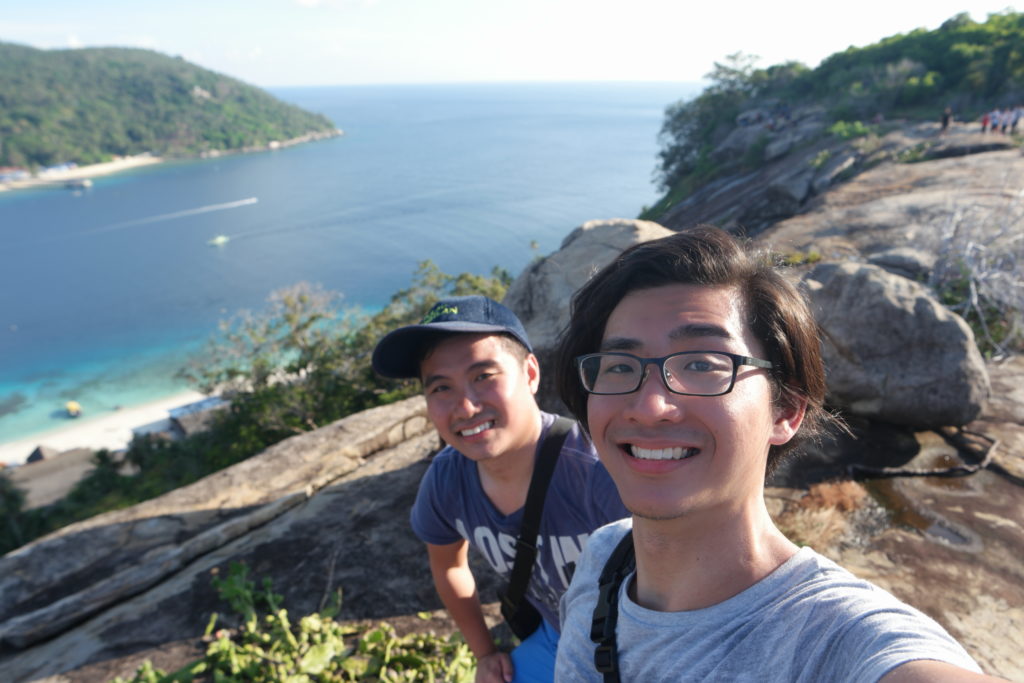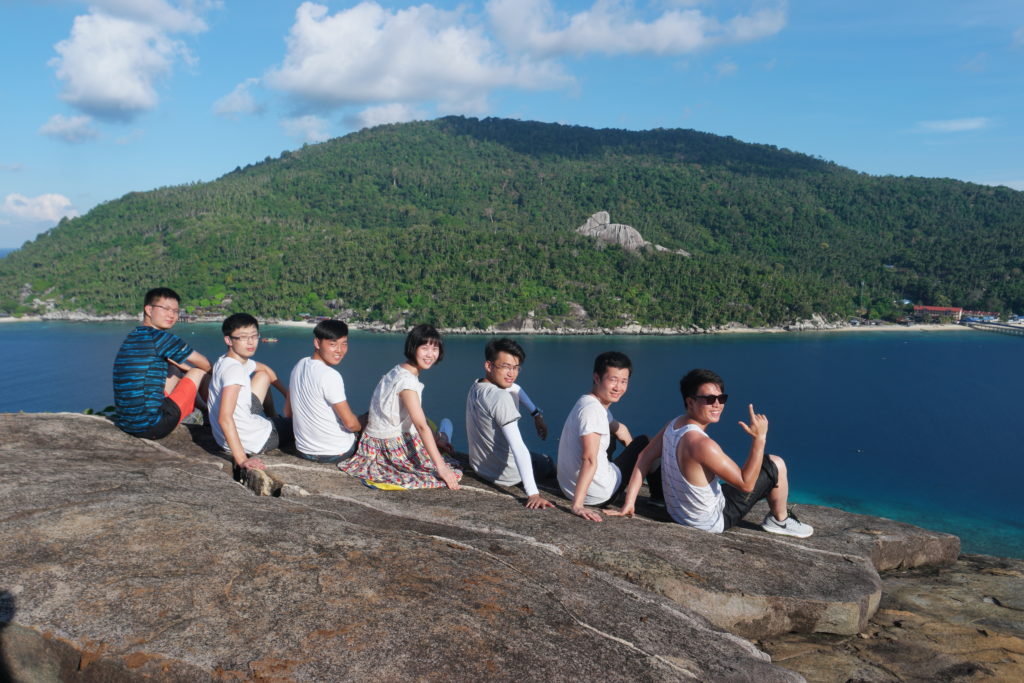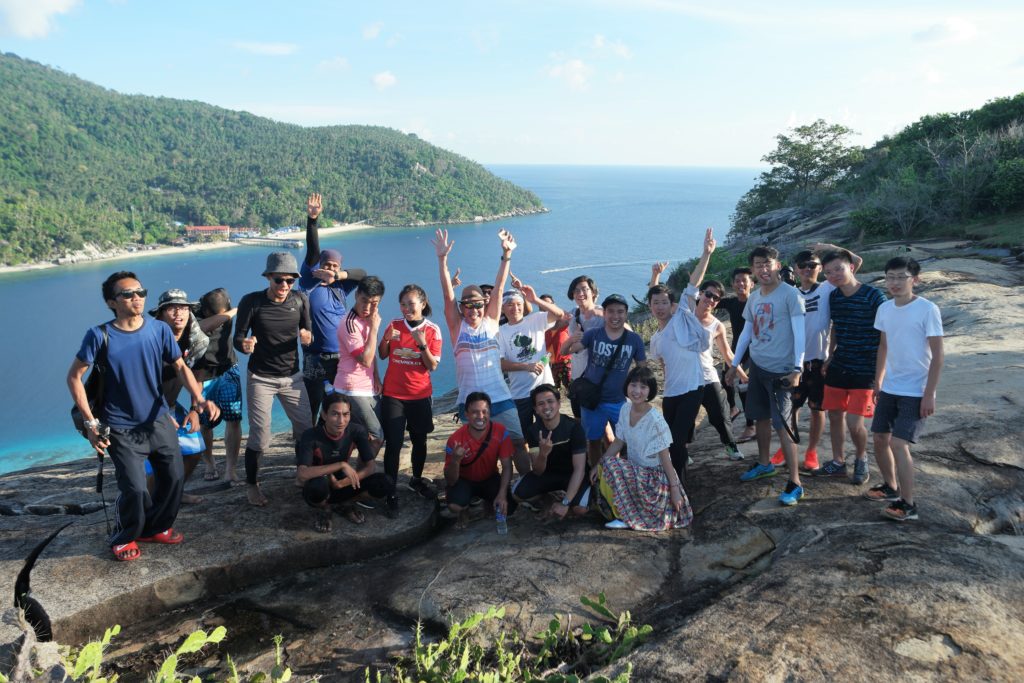 highly recommended - hike up to pulau dayang!
We met our friends there who were chilling and snorkeling by the shore and they told us that there was a giant clam! Fortunately we still had a bit of time to do some shore snorkeling. It's a shame if we didn't because the sea at Pulau Dayang was so blue and clear. It's just too inviting!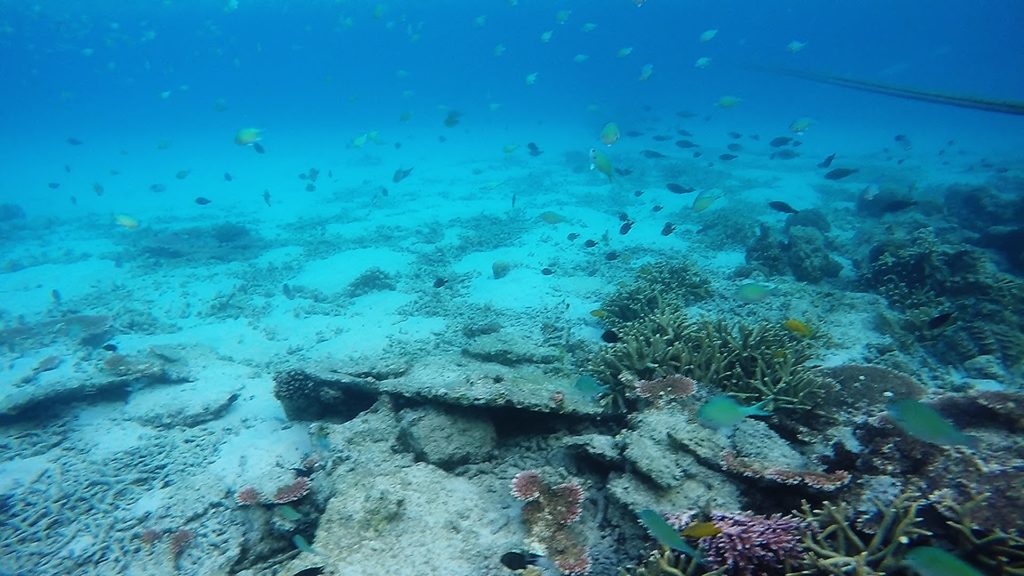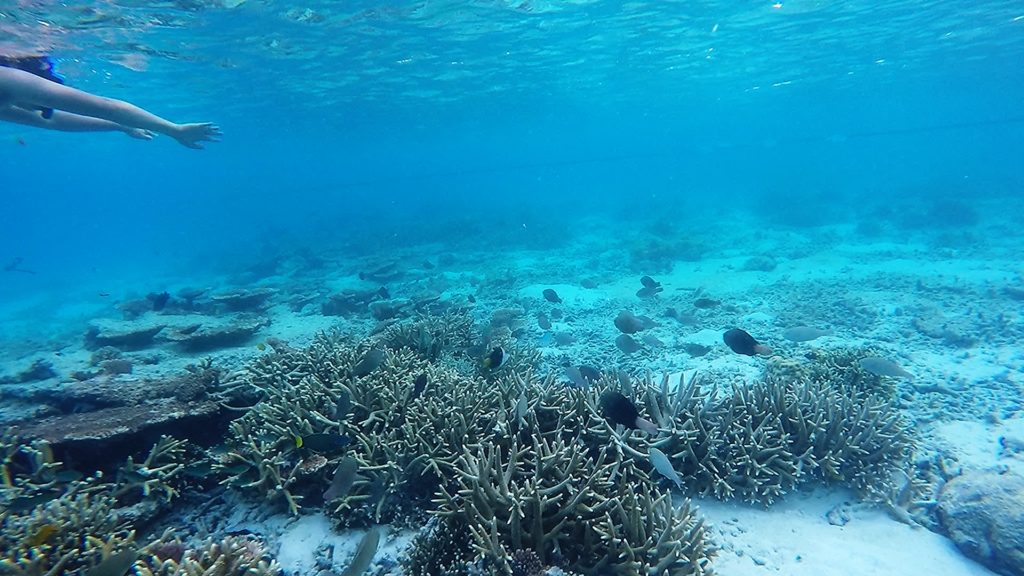 As there was still no electricity at the resort, we spent our nights bathing in the dark, star gazing (again) and playing Exploding Kittens (a really addictive card game!). Oh and also some Bridge poker card game for Eugene >_<.
---
Day 3
Our boat back to Mersing was scheduled to leave at around 1030am. We just had to take a few more photos and have one last look at Pulau Aur before bidding goodbye to this beautiful island.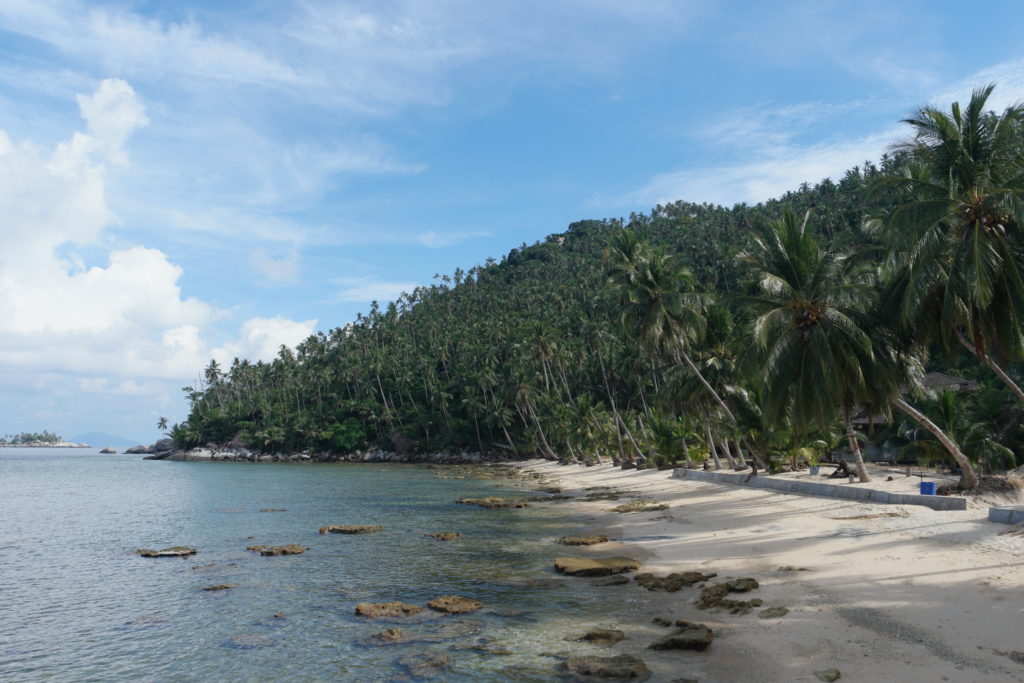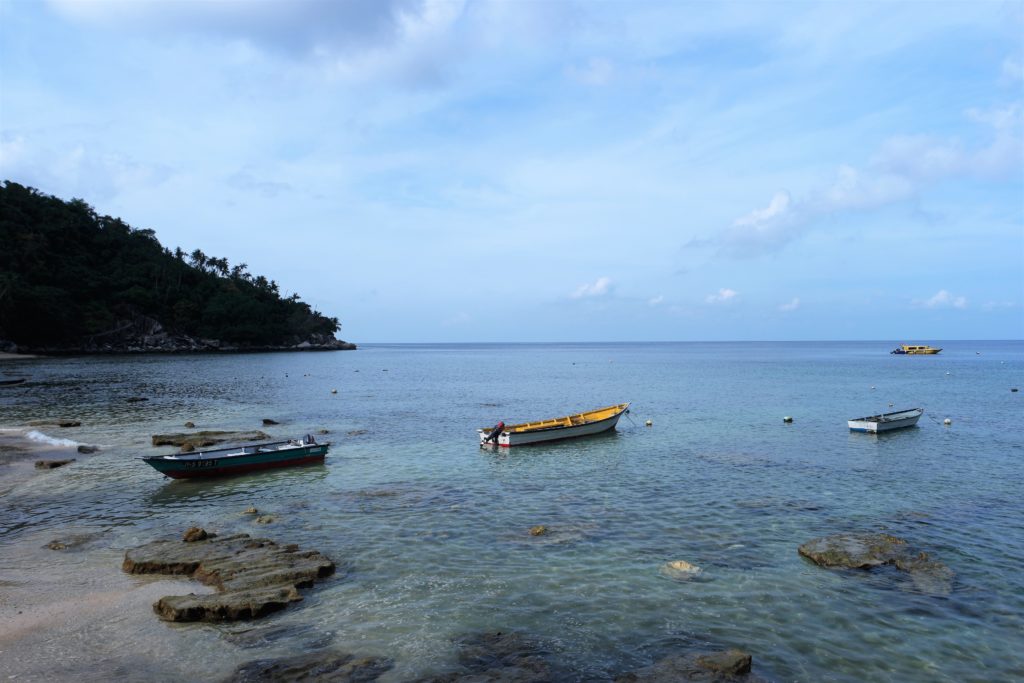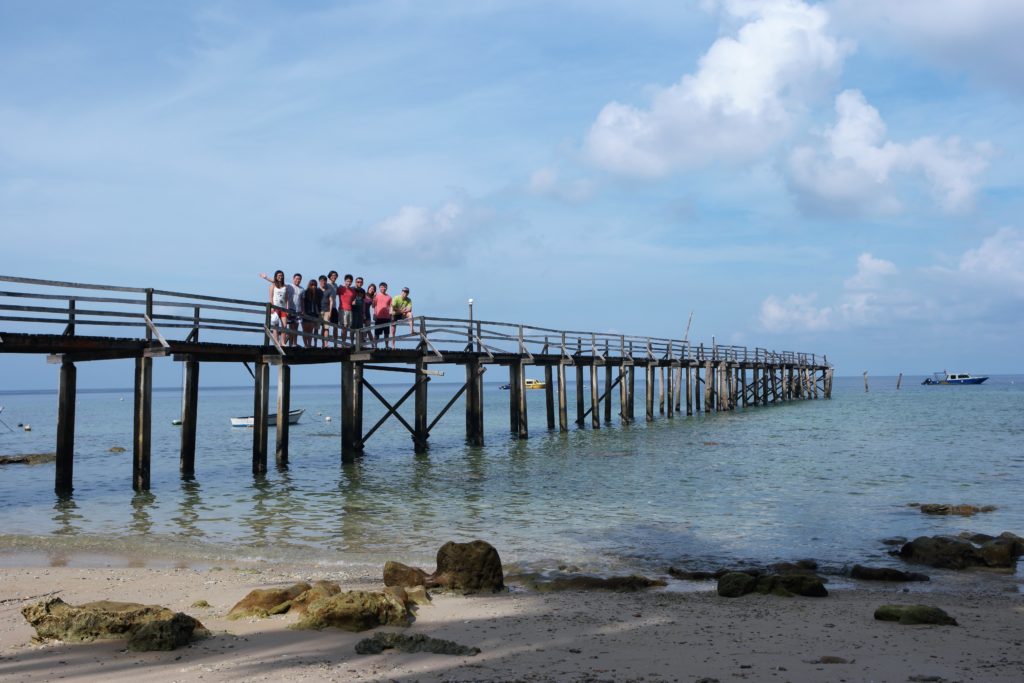 We thought that would be our last memory from this trip but there's more! On our way back, our speed boat had an engine failure as we approached Pulau Besar and we were like stranded on the sea for almost half an hour! Fortunately the boatmen managed to call their friends for help and we took another smaller boat back to the mainland jetty but without our luggage as it would've been too heavy for the smaller boat. 
No electricity, no connection to the world, and boat engine failure in the middle of the sea. An eventful trip indeed!
---
Would you like to experience an island getaway to the furthest, most remote island of Peninsular Malaysia? We have partnered with Sebukang Bay Resort of Pulau Aur as their agent and you can book with us right away here. Just tell us when and how many island lovers you will be bringing along and we will make the arrangements for you!
---
Travel Expenses Breakdown
Private MPV service (by Anda Transport Agency) from Singapore to Mersing (two-way): $450 - $500 (Please check with Anda Transport Agency for exact price).
3D2N Package by Sebukang Bay Resort (2018 rates): RM484 (per pax) including meals (2xbreakfast + 2xlunch + 2xdinner), two-way boat transfer & island activities.
Book your 3D2N Stay at Pulau Aur with us via our Contact Us page here
---
Getting there:
Location: Pulau Aur, Mersing, Johor
From Singapore: Anda Transport Agency (private MPV service) or The One Travel Bus to Mersing Jetty (Please note that the jetty for Pulau Aur is a small jetty not far away from the main Mersing Jetty. Please confirm with the resort operator on the exact location)
From Mersing Jetty: 2-way boat transfer to Pulau Aur provided by Sebukang Bay Resort 3D2N Package
Accommodation: Sebukang Bay Resort (it's better to contact them via facebook here)