It's the end of 2016 and after some arrangements on my annual leave applications, I've cleared my calendar to make way for another solo bag packing adventure. 
This time we are going to Penang!
This will be quite a long post but I hope you will feel like you are traveling with me as you read along =)
The plan was to set off for Kuala Lumpur on 23 Dec and then take an ETS train from KL Sentral to Butterworth on the following morning before transferring to the ferry for Penang. Penang is an island state of Peninsular Malaysia famous for its cultural heritages and awesome food!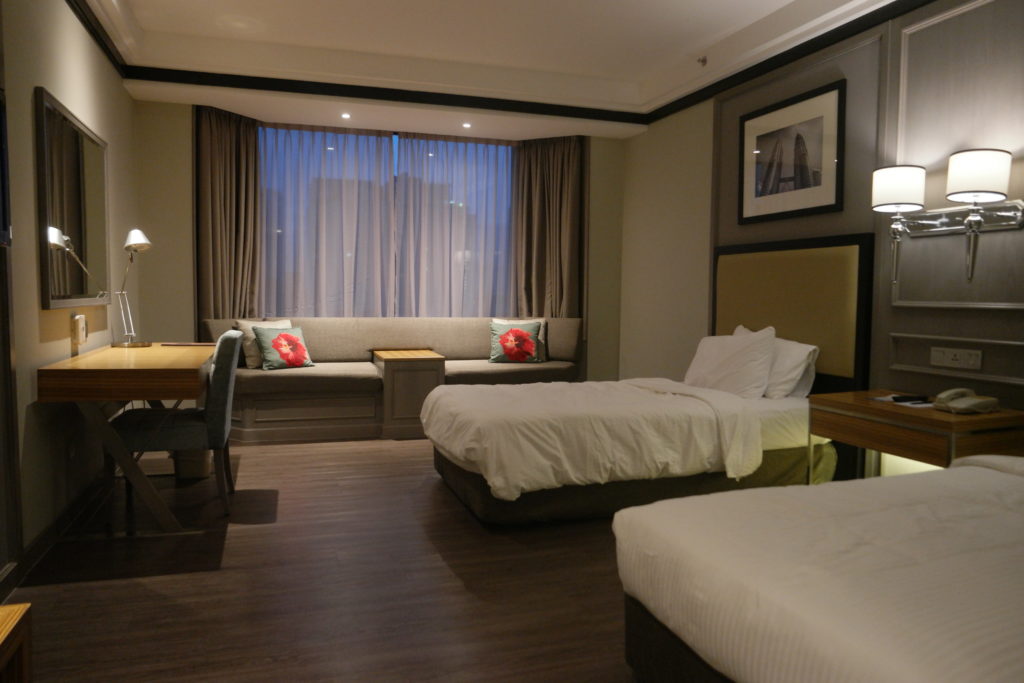 It was my first time taking this new ETS train and I was really impressed. The train set off on time at 7:50AM and the entire ride was very smooth and fast with the train hitting its top speed at 144km/h. It only took 3.5 hours to travel from KL to Butterworth! For more information on the ETS train schedule and online ticket booking, check out this page where I booked my tickets online.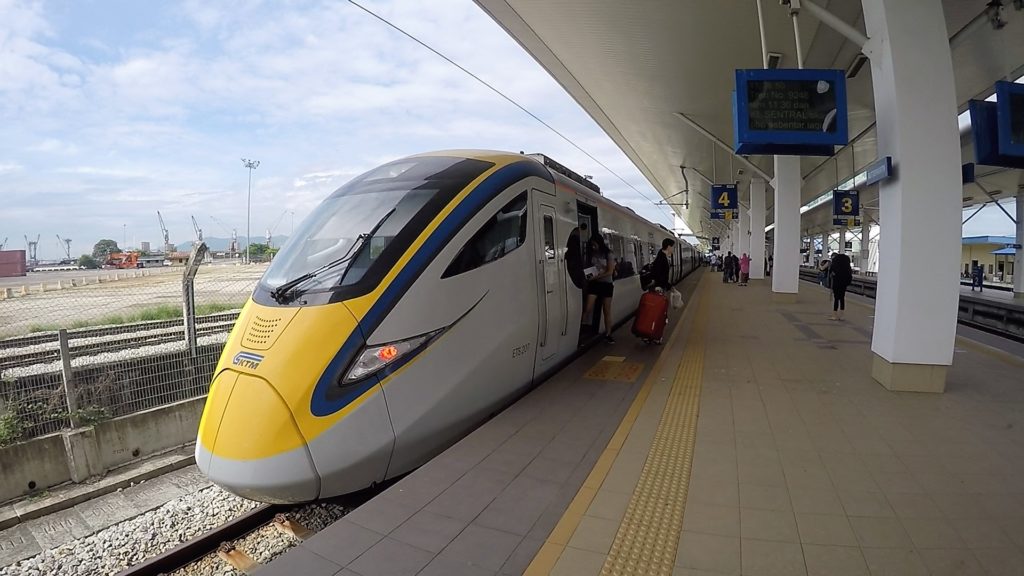 Taking a ferry from Butterworth to Penang's Weld Quay was also a first for me. The ferry terminal is around 10-15 minutes walking distance away from the Butterworth ETS Terminal.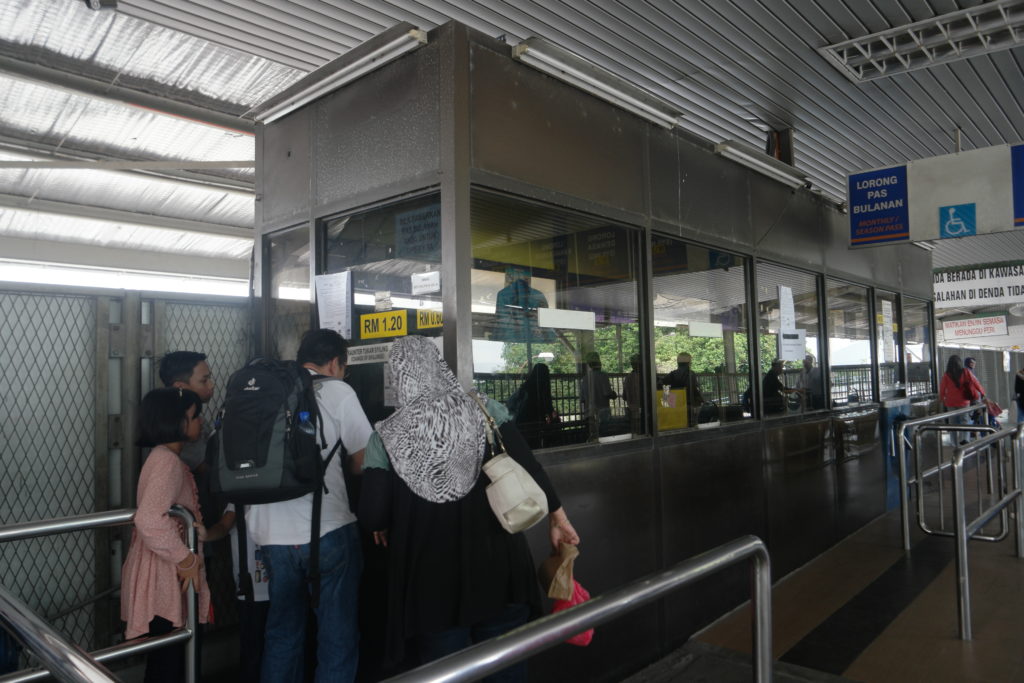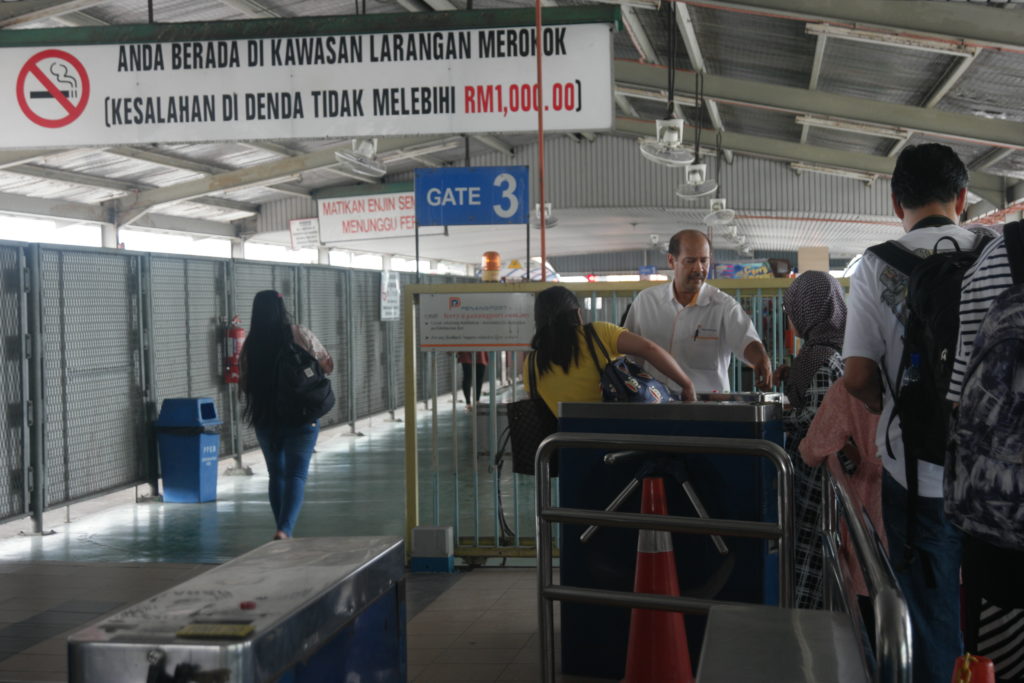 To access the ferry, you would need to prepare RM1.20 (for adult) in coins and insert them into the gantry. If you did not prepare coins, fret not as they have a counter just before the gantry to exchange for coins.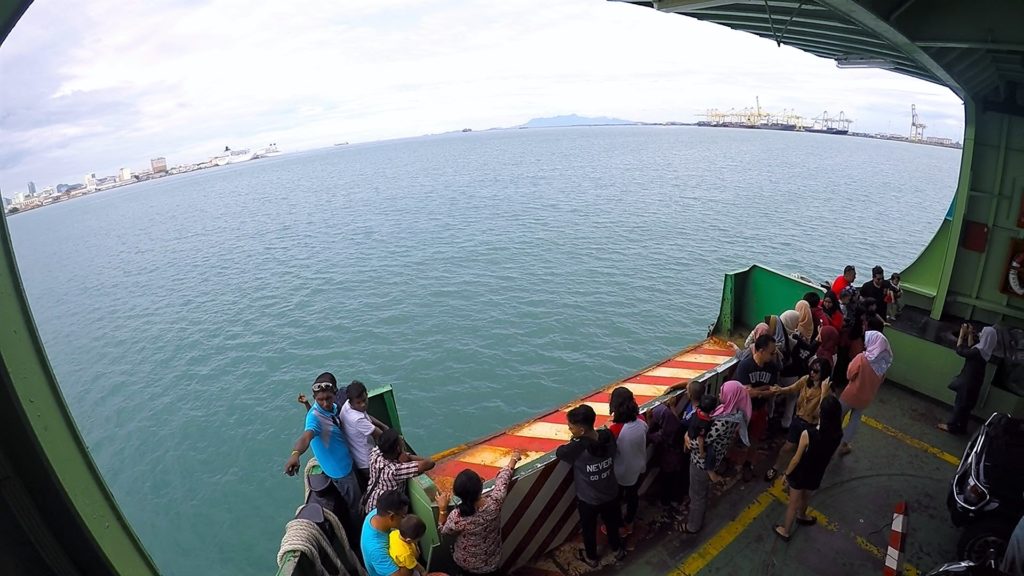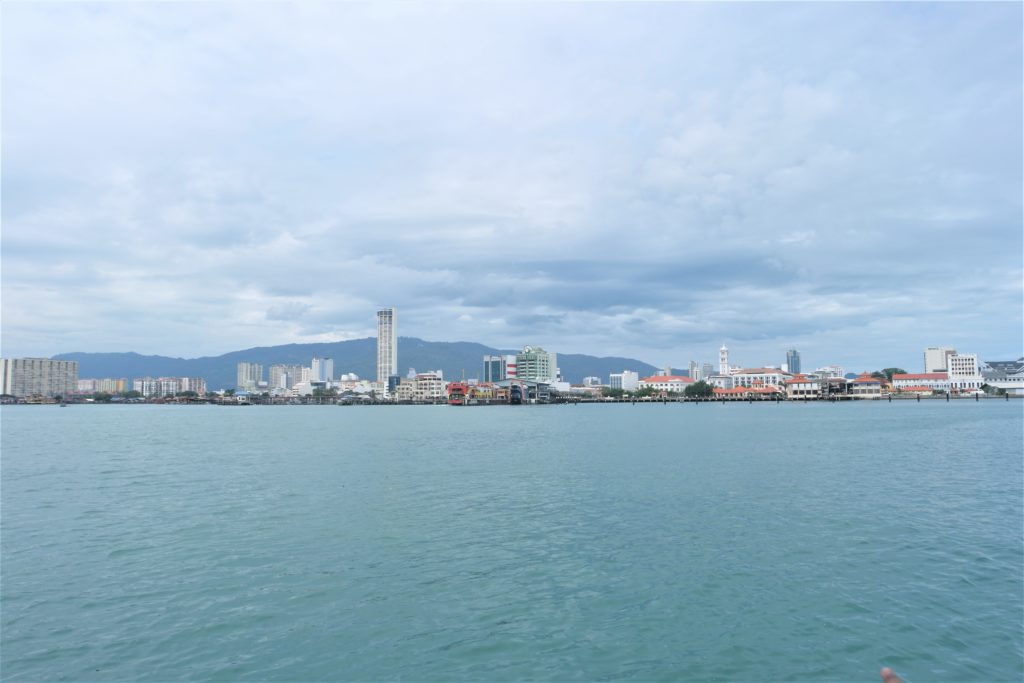 Once I disembarked at Weld Quay, I quickly headed to the bus terminal which is only a stone's throw away from the jetty. Following the clear instructions given by my Airbnb hosts Peter and Mei, I was able to check in at their place without much trouble. 
Peter & Mei's Airbnb is located strategically at 24 Merican Road and it was my first local Airbnb booking. Both of them were very helpful in providing lots of recommendations about local food and travel tips. Peter even prepared a map for me with handwritten highlights around Georgetown. Check out my full review of Peter & Mei's Airbnb here for a more in-depth sharing of my experience at their Airbnb.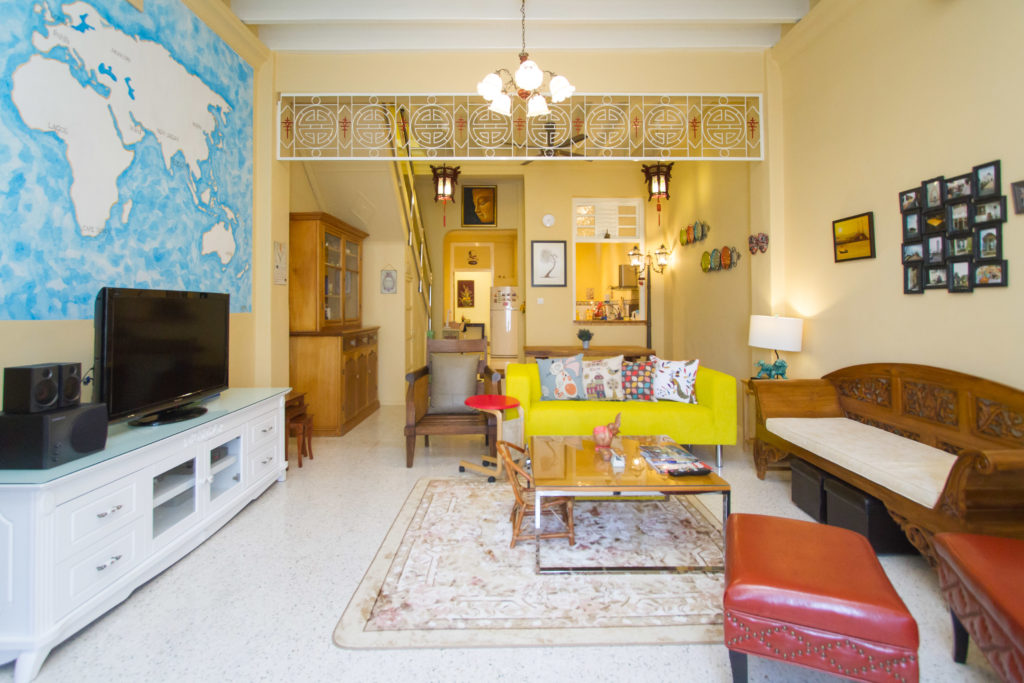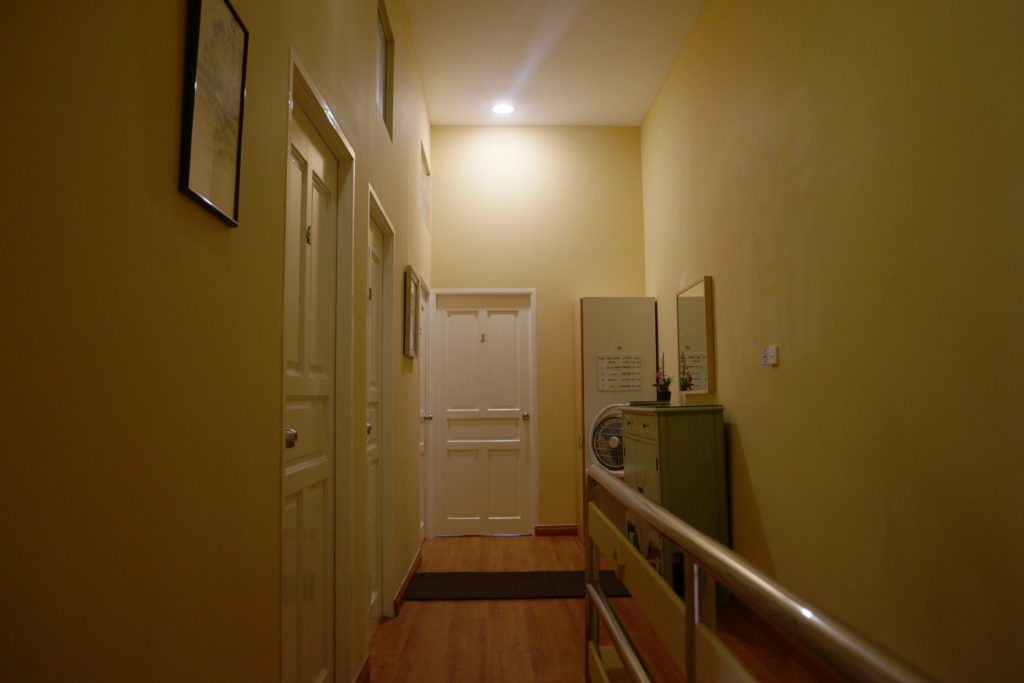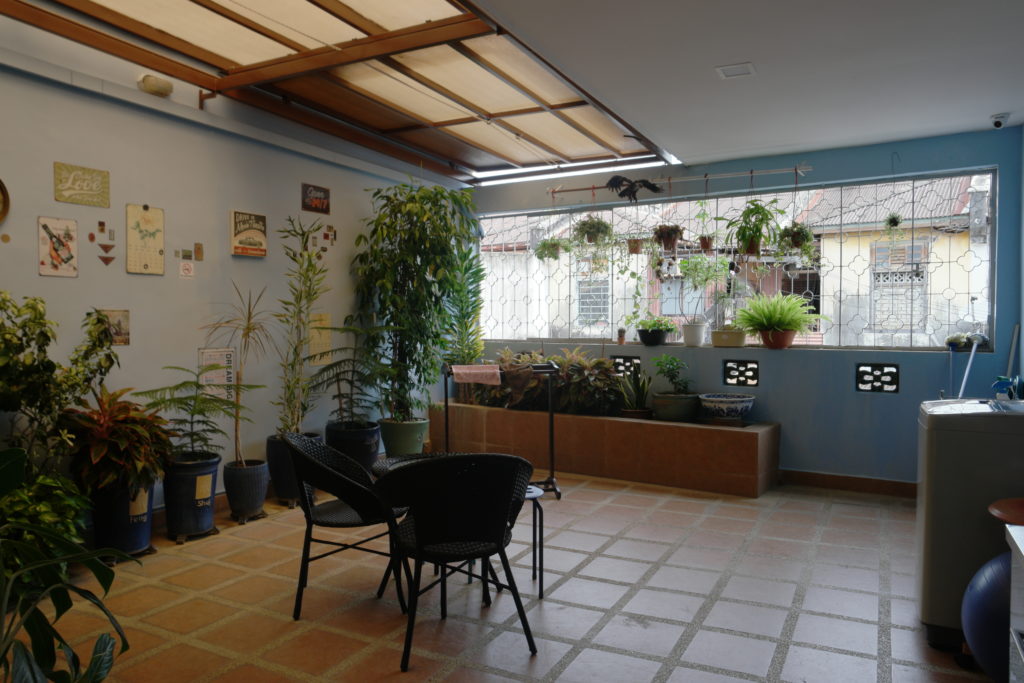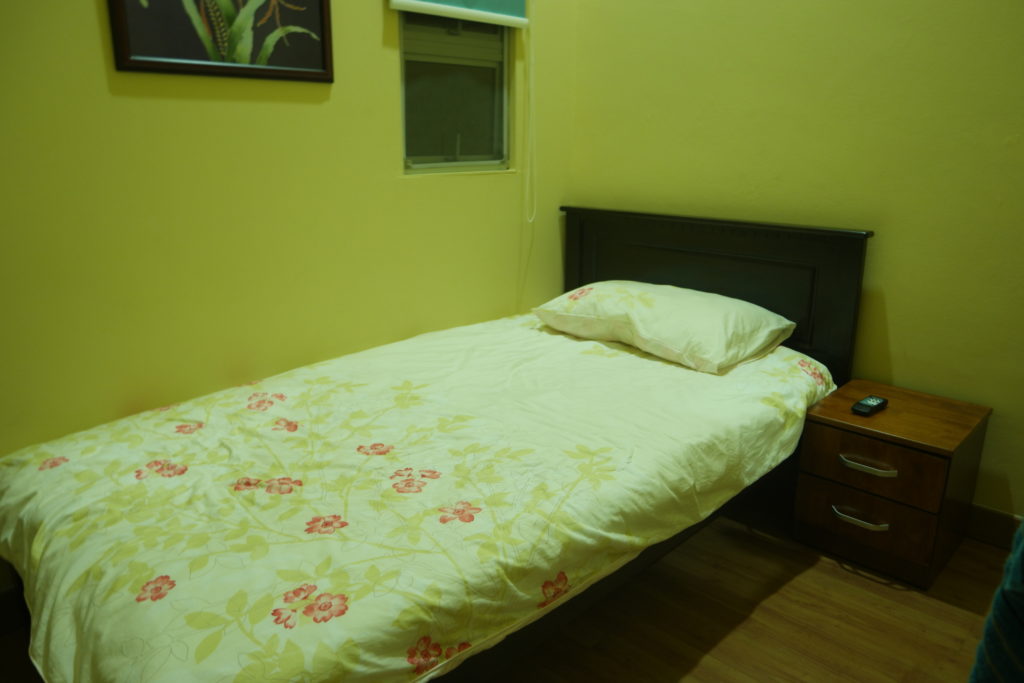 ---
Day 1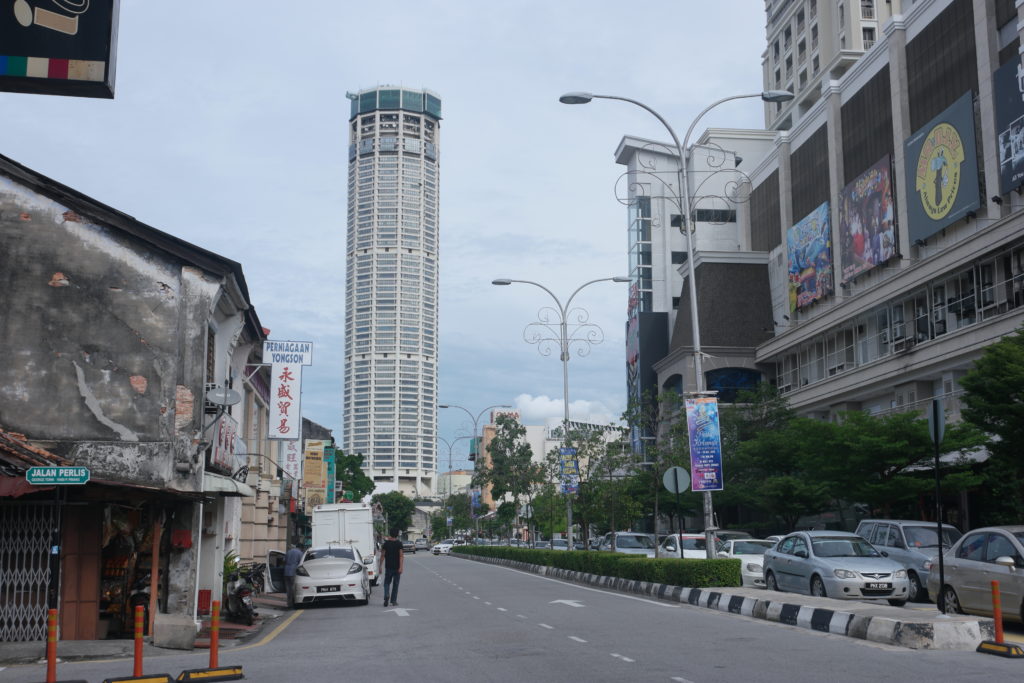 It was already around 3pm and I was starving. As I walked to KOMTAR in search for a local SIM card, I discovered this Penang Fried Laksa shop along Siam Road. According to the owner, they are the first Fried Laksa stall in Penang! It tasted like Asam Laksa but without soup. Very unique and there are options to add on more ingredients too like mushrooms, sliced meat, fish ball and so on.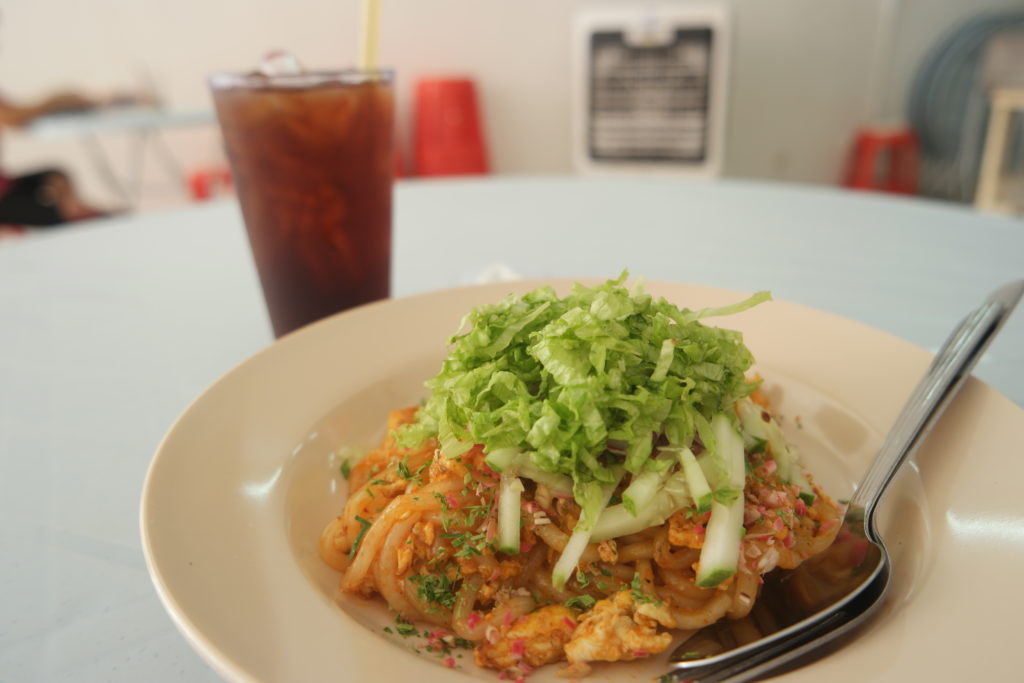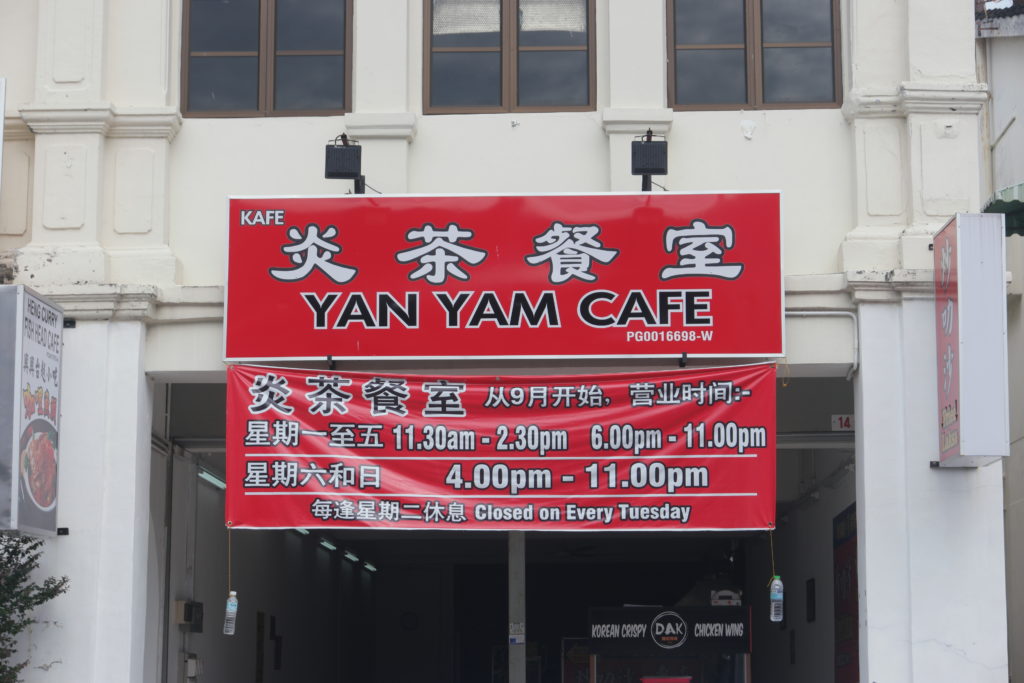 After getting a SIM card I headed to the famous Teo Chew Chendol along Penang Road which is just a few minutes walking distance away from KOMTAR. The queue was long but the waiting time was still alright. There were two chendol stalls opposite each other and I picked the one with the longer queue. 
To be honest, I thought it was not bad but not something that I would crave for in a short time.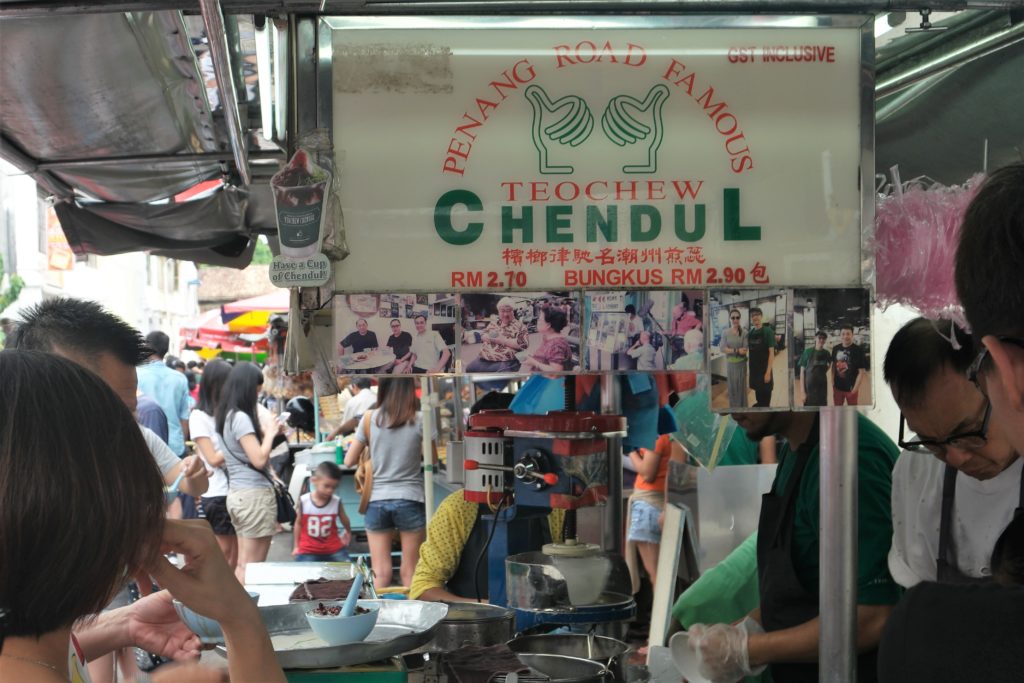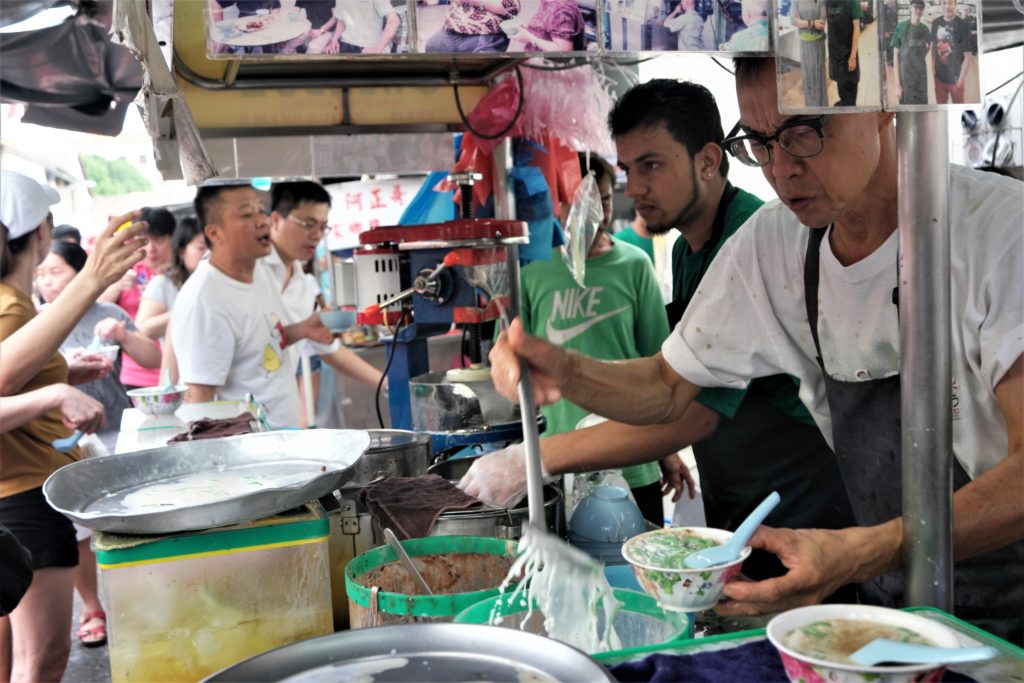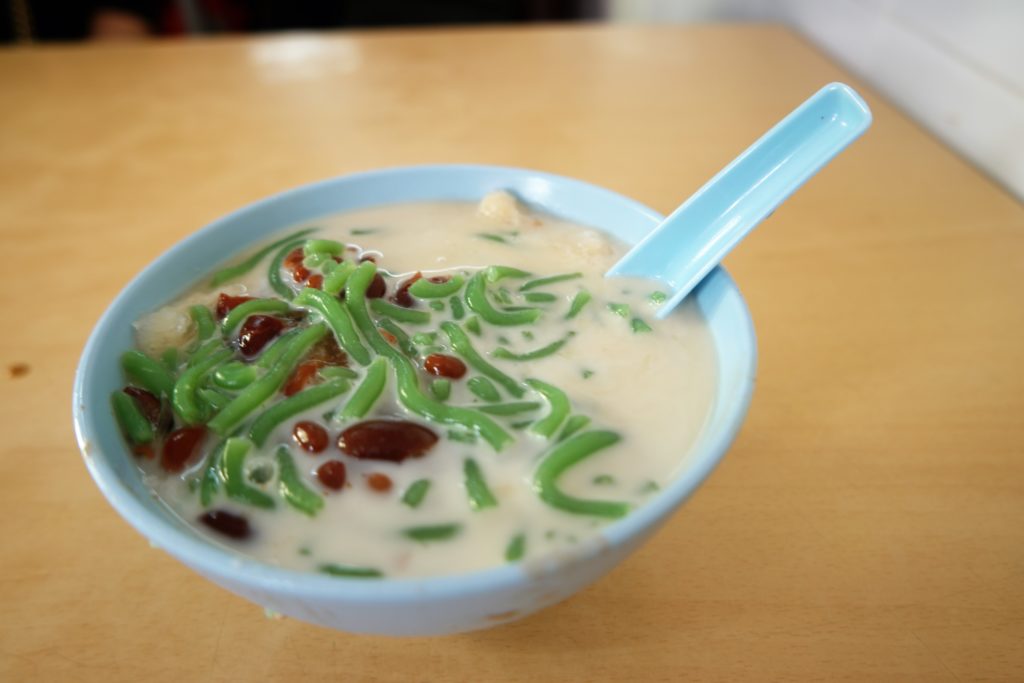 Now that I am recharged, it is time to check the first tourist destination off my travel itinerary - Batu Ferringhi. From KOMTAR, I took a Rapid Penang Bus 101 and alighted at a Starbucks along Batu Ferringhi as recommended by Peter and Mei. I was told that out of the many beaches along the northern coast of Penang, this is arguably the best one.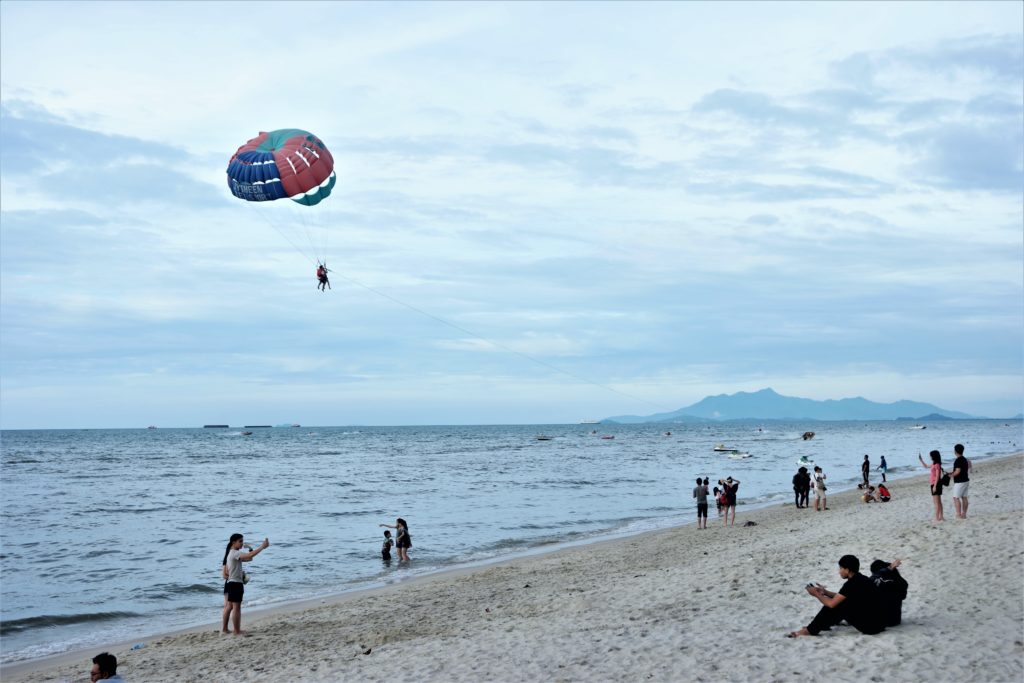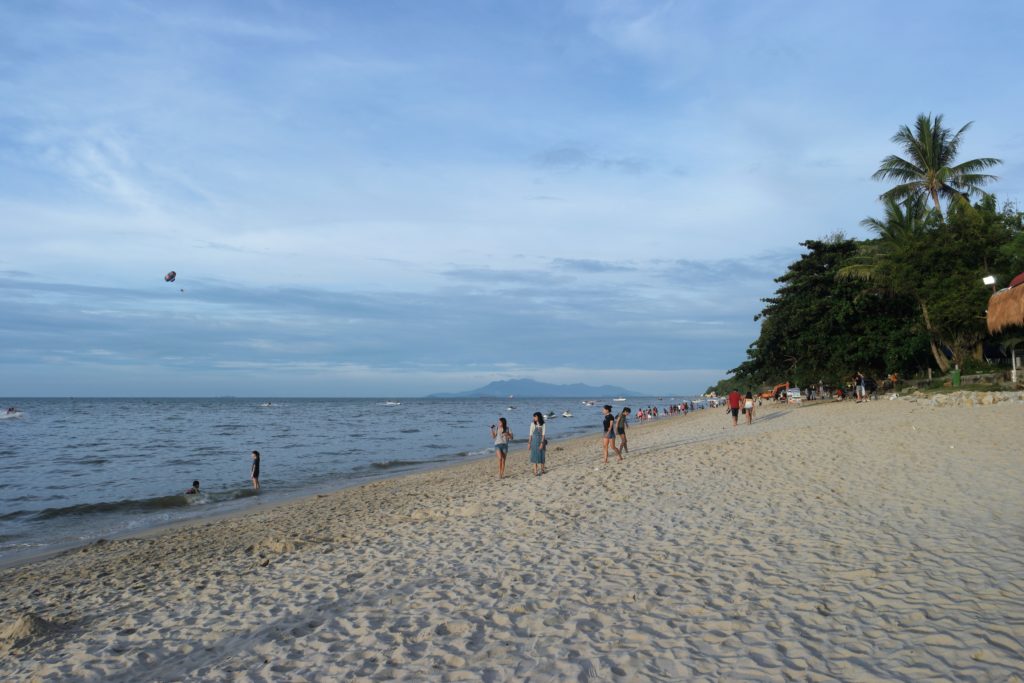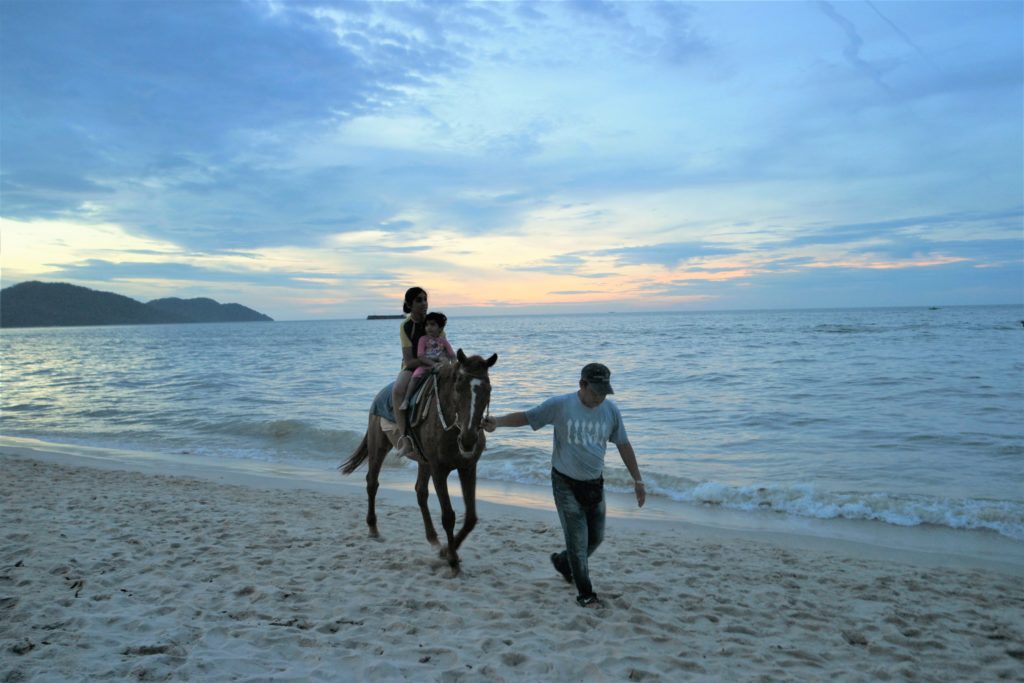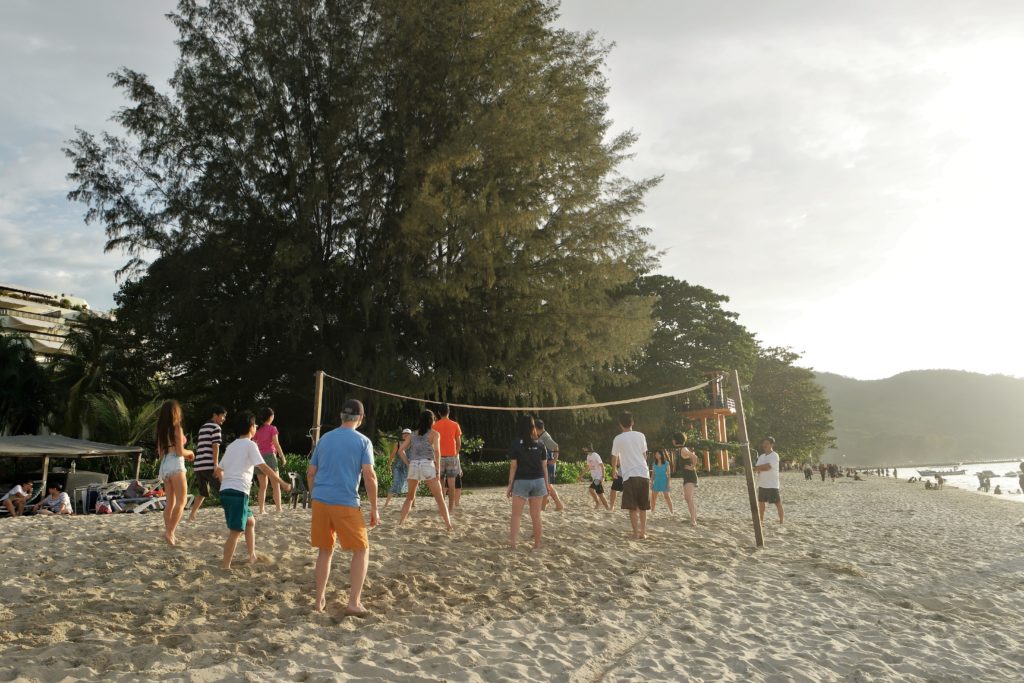 Indeed, the beach was vast, clean and a little bit crowded. The next thing that caught my attention was the bustling watersport activities here including parasailing, banana boat and speed boat rides. The atmosphere was awesome! If you happen to visit Batu Ferringhi in the evening, don't forget to catch the sunset here!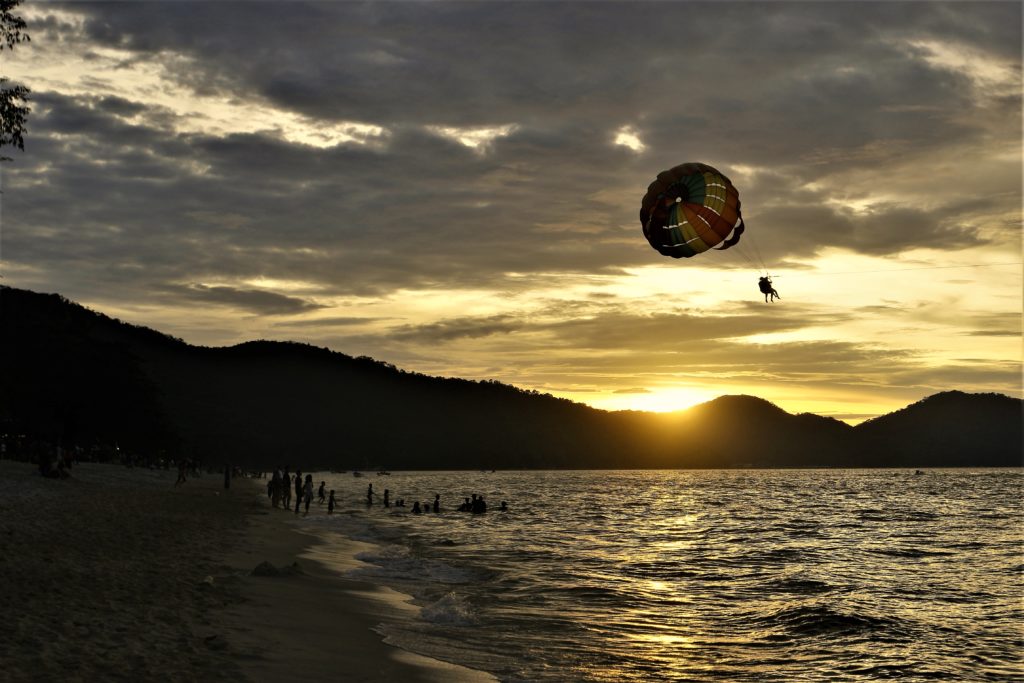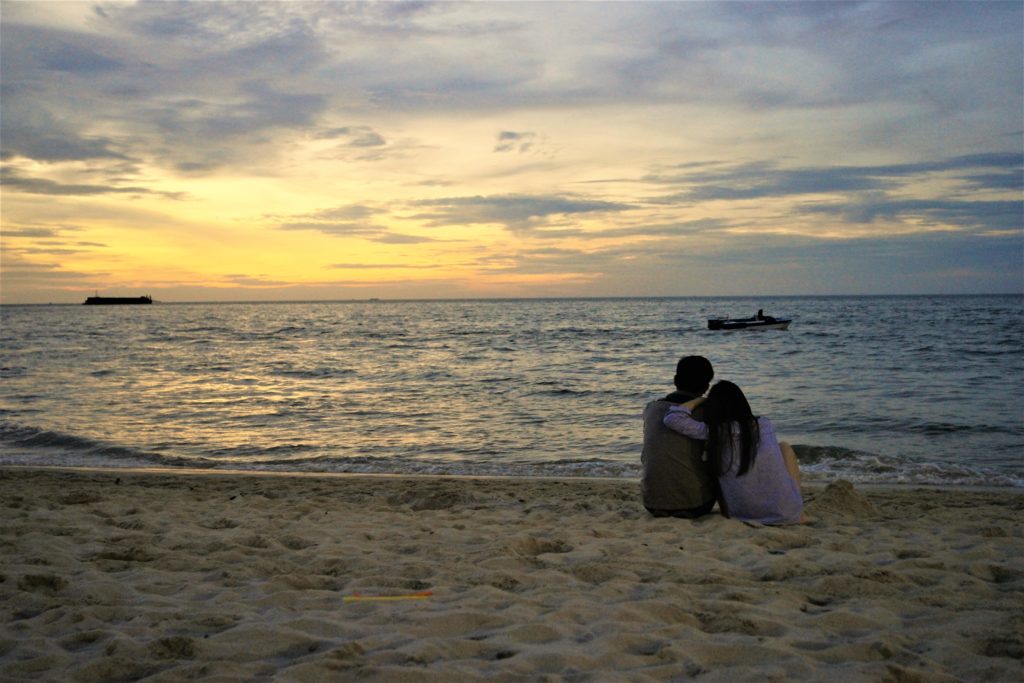 My food hunting continued after enjoying the beautiful sunset at Batu Ferringhi. I'd highly recommend the New Lane (Lorong Baru) Night Hawker located near to Jalan Dato Keramat. New Lane is one of the local favourite night food hunting ground especially for its Fried Oyster Omelette (蚵仔煎).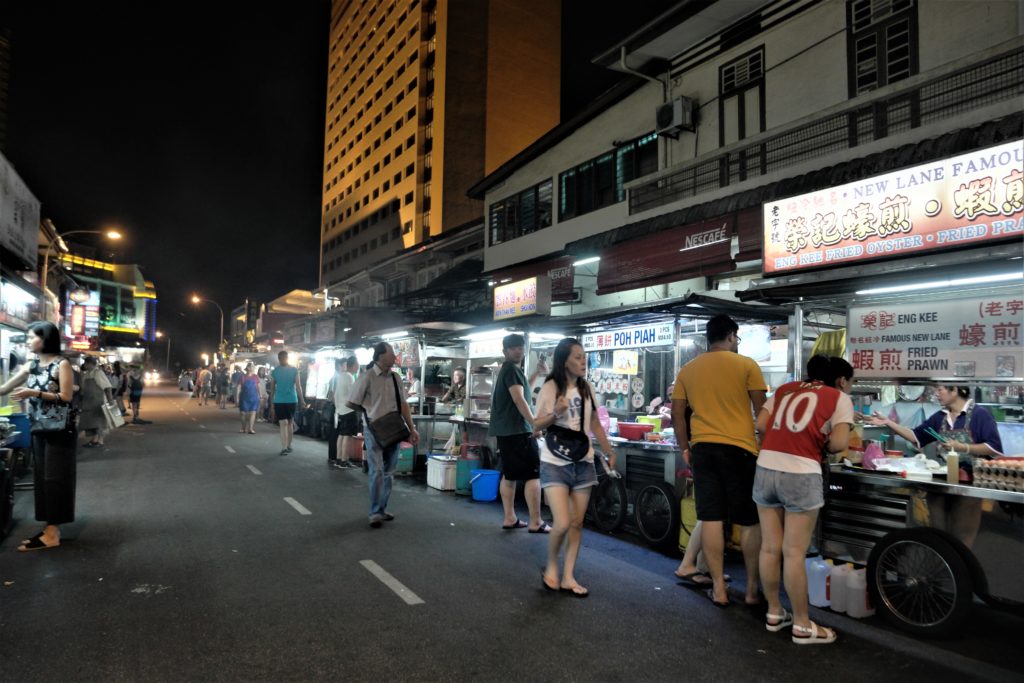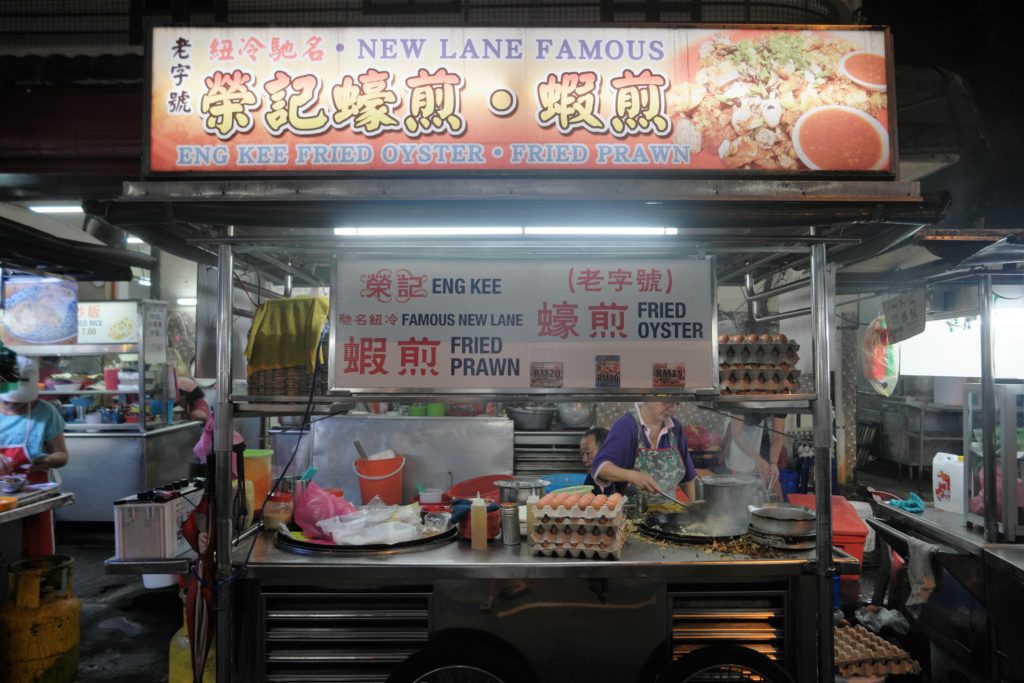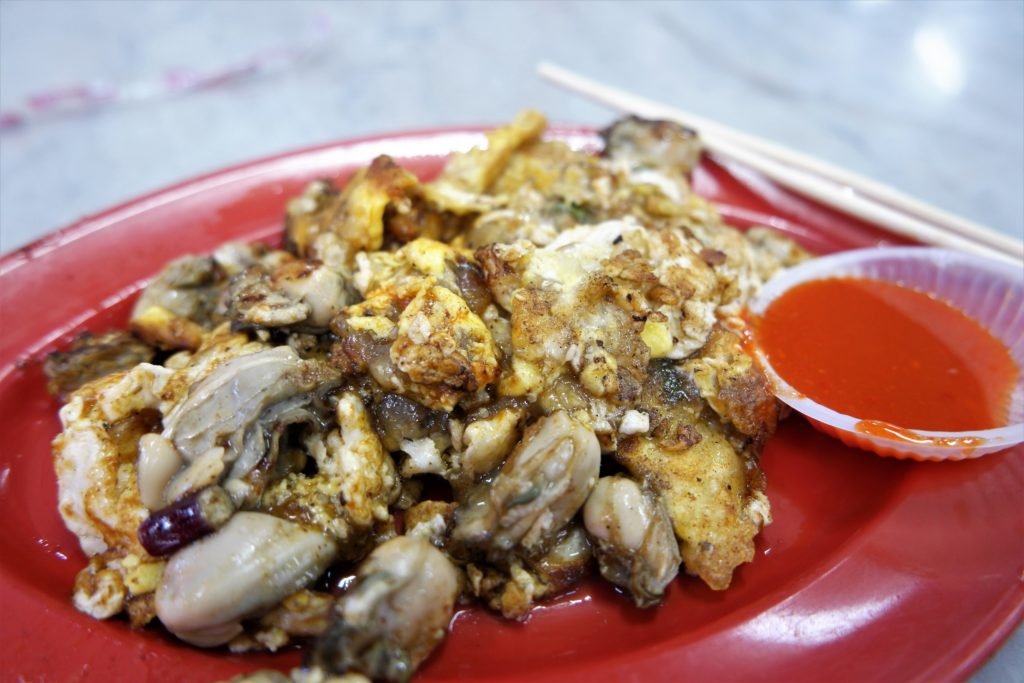 The oyster was so juicy and the omelette was perfectly fried. Only thing lacking was the amount of chili sauce given (yup you MUST dip the oysters and eggs into the chili sauce to savour it) so be sure to request more chili sauce from the aunty! 
---
Day 2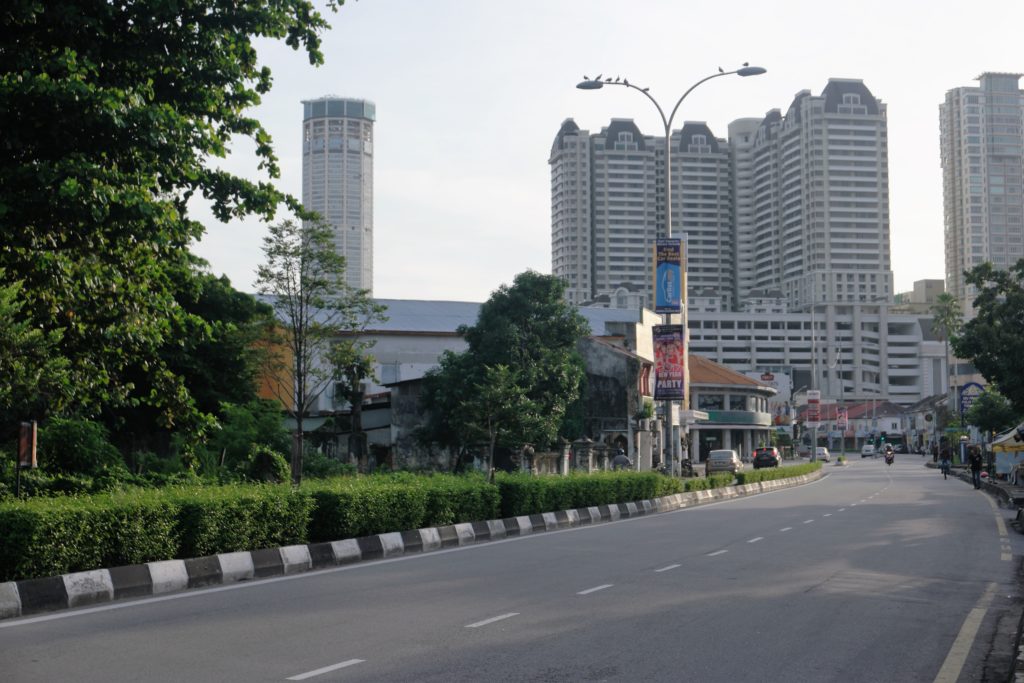 Day 2 began with an early morning trip to the famous Penang Hill or Bukit Bendera. I took Bus 204 from the bus stop opposite to Peter and Mei's place and rode all the way to Bukit Bendera Terminal (located at the foot of Penang Hill). Along the way, I passed by the busy market of Air Itam and also caught a glimpse of Kek Lok Si Temple.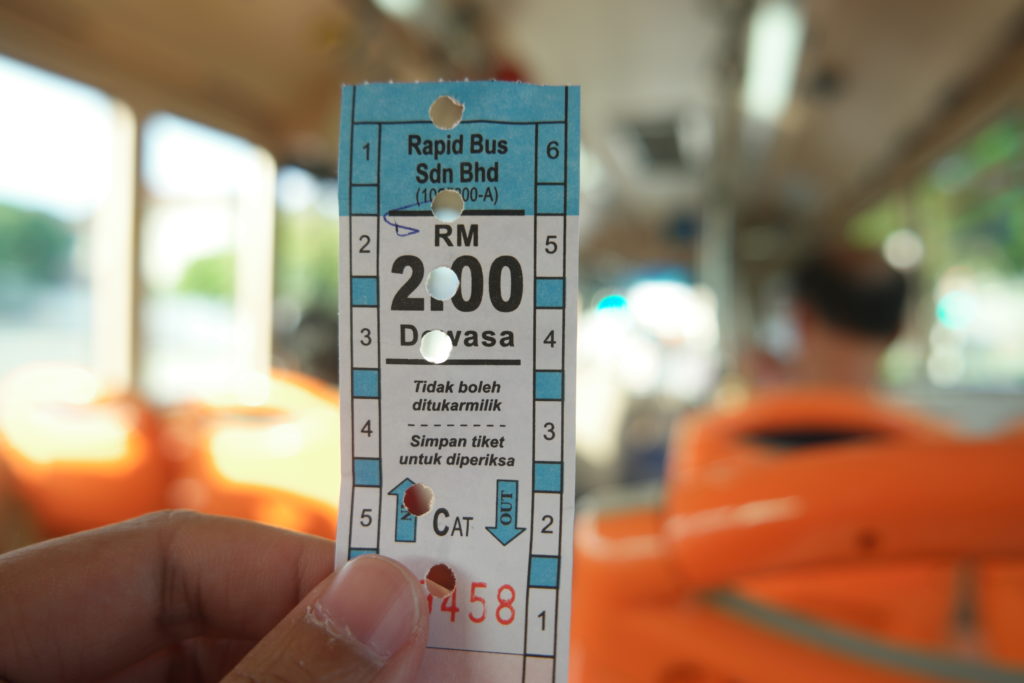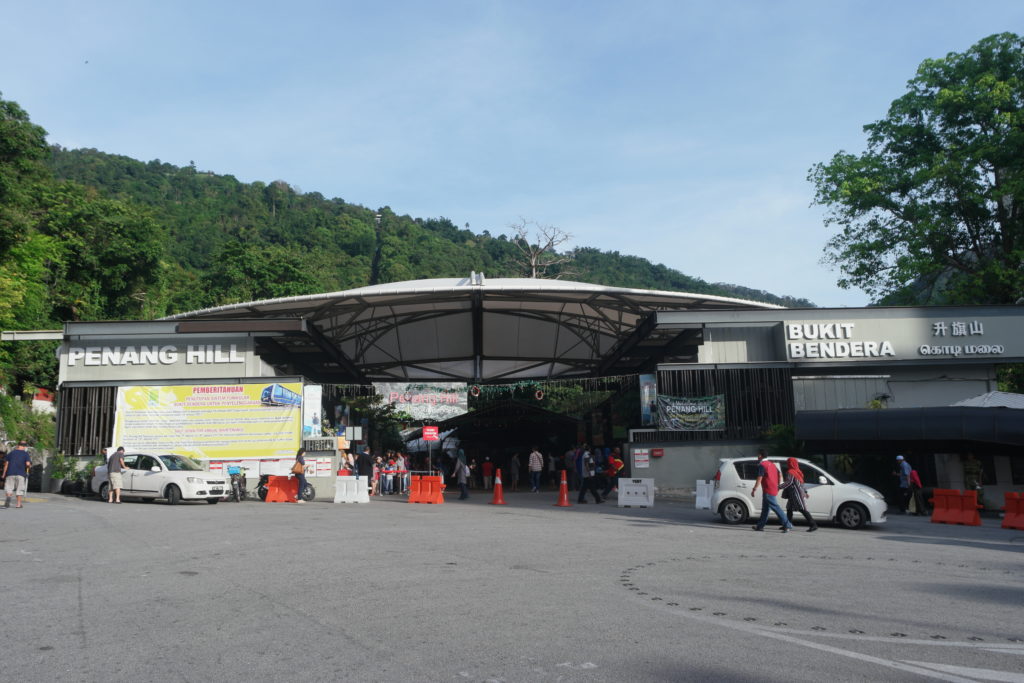 I arrived at the foothill at around 9am and it was already very crowded. And there were a few tourist buses parked at the entrance. Yeah it was Christmas so it wasn't a surprise.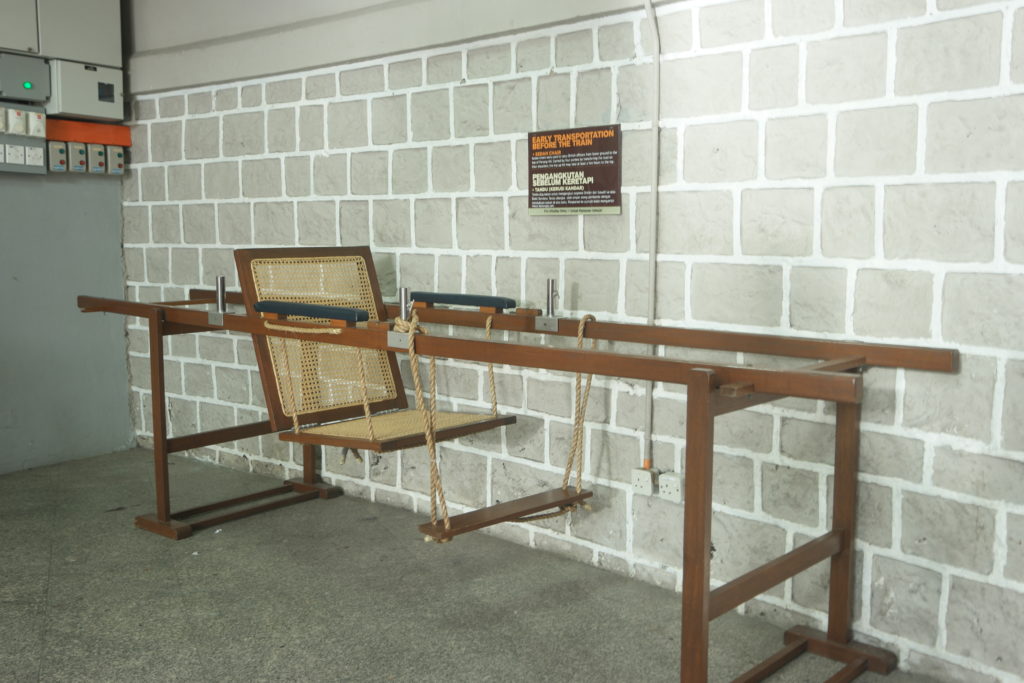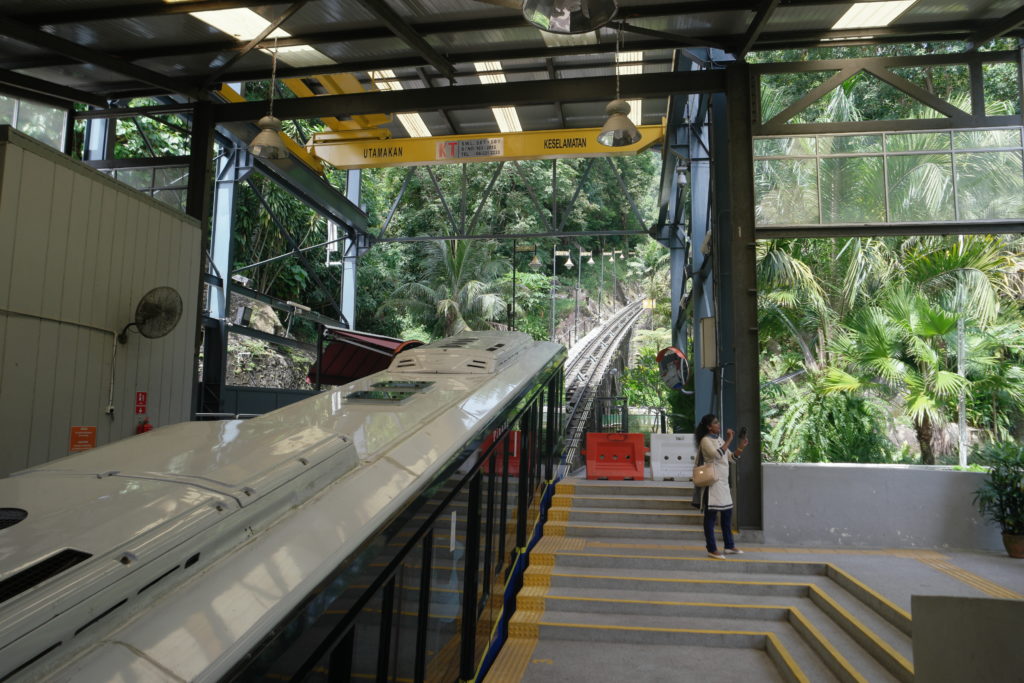 Regular tickets for locals like me was priced reasonably at RM10 (two-way). There is also a fast lane which sells tickets at 3 times the price of regular tickets.
It took me around 2 hours to queue for the funicular train!
The train rides to and from the hilltop was exhilarating, especially when we came down - it was like taking a roller coaster ride. The views at the Penang Hilltop Skywalks were super awesome! I was really lucky to have gone up in a clear weather.  It was very easy to see the entire Georgetown and the first Penang Bridge. If you look closely, you can actually spot the much longer second Penang Bridge too.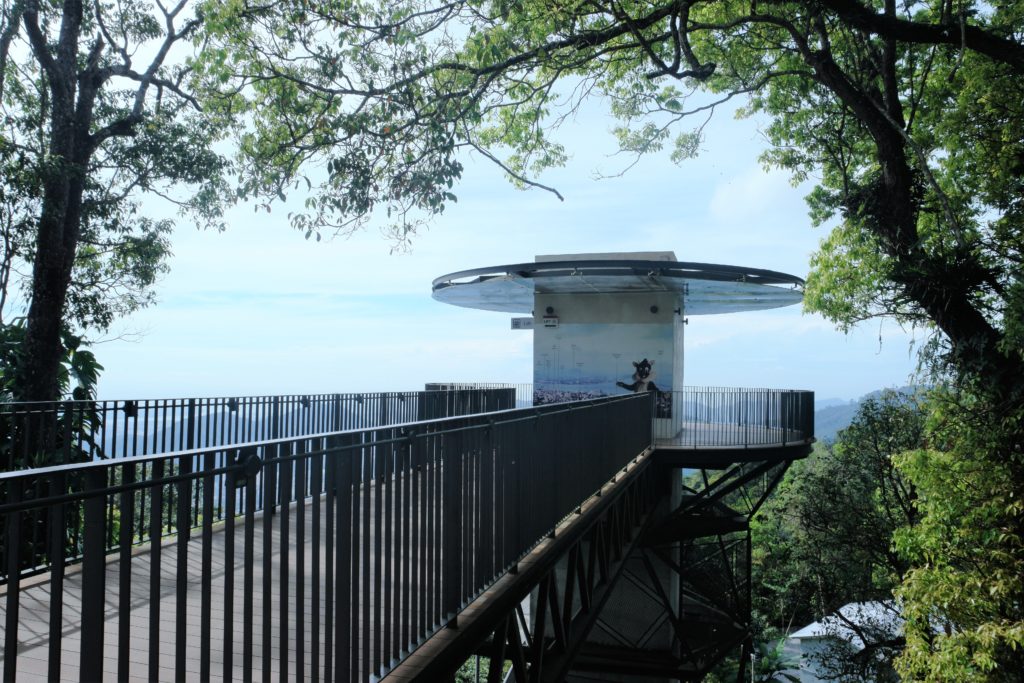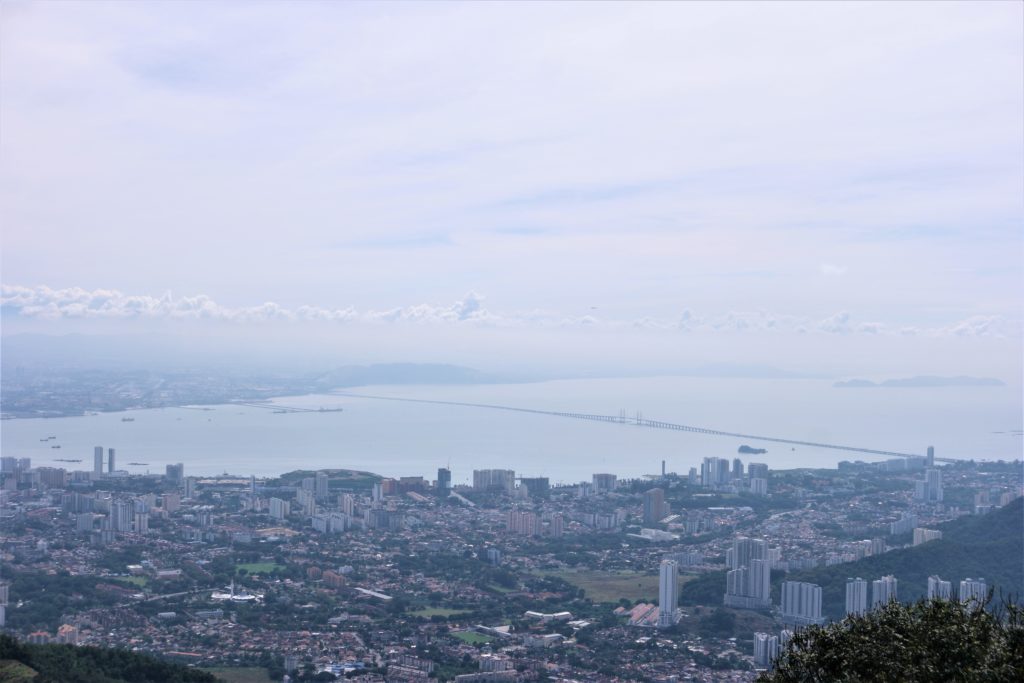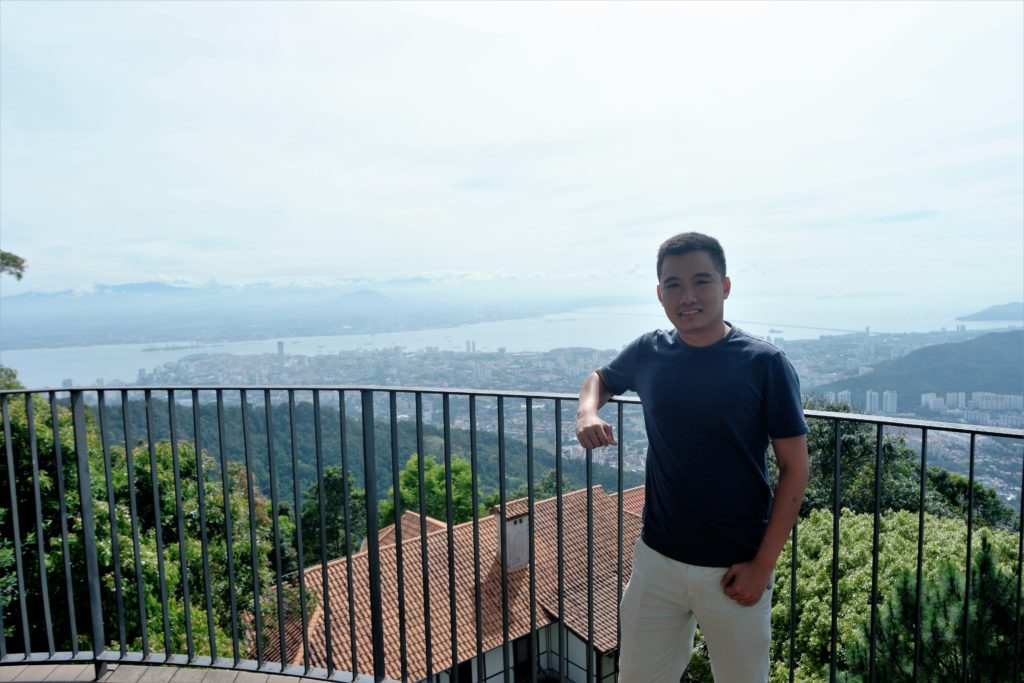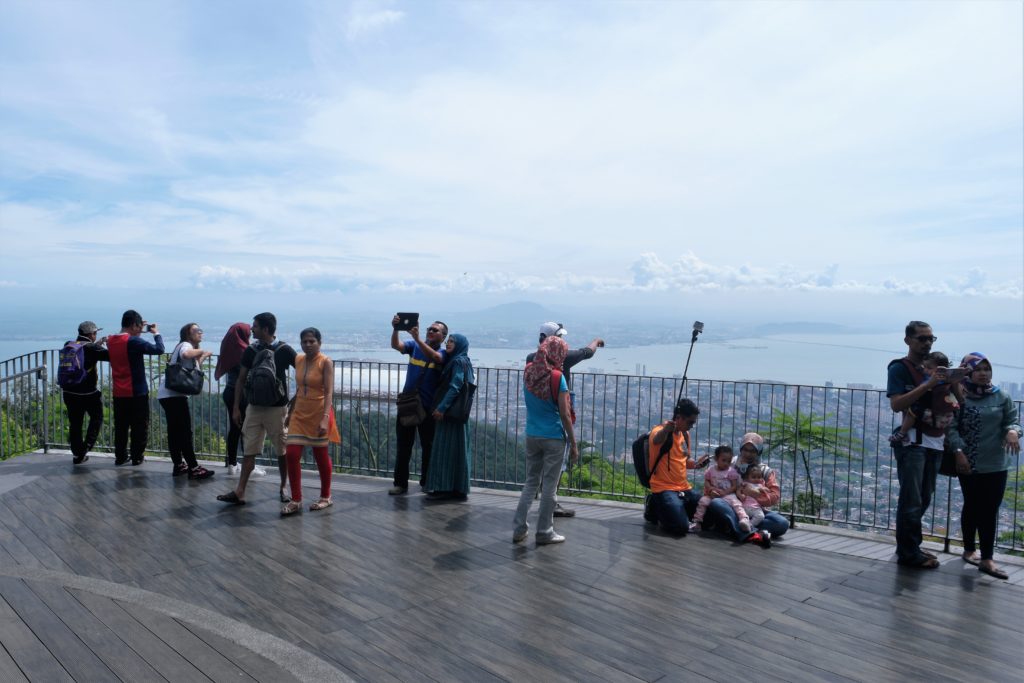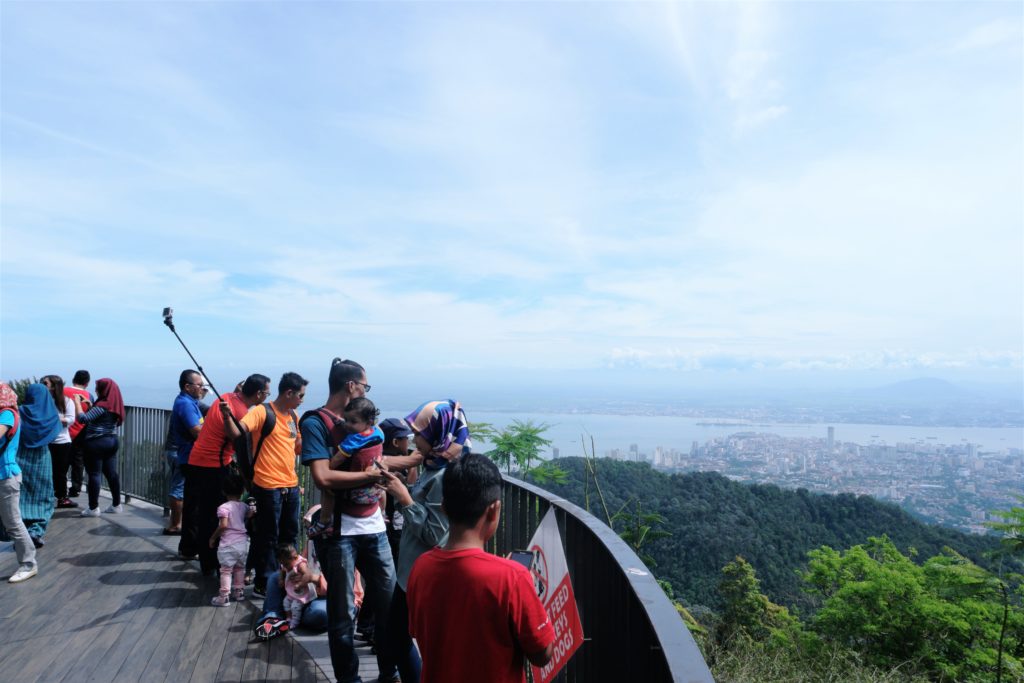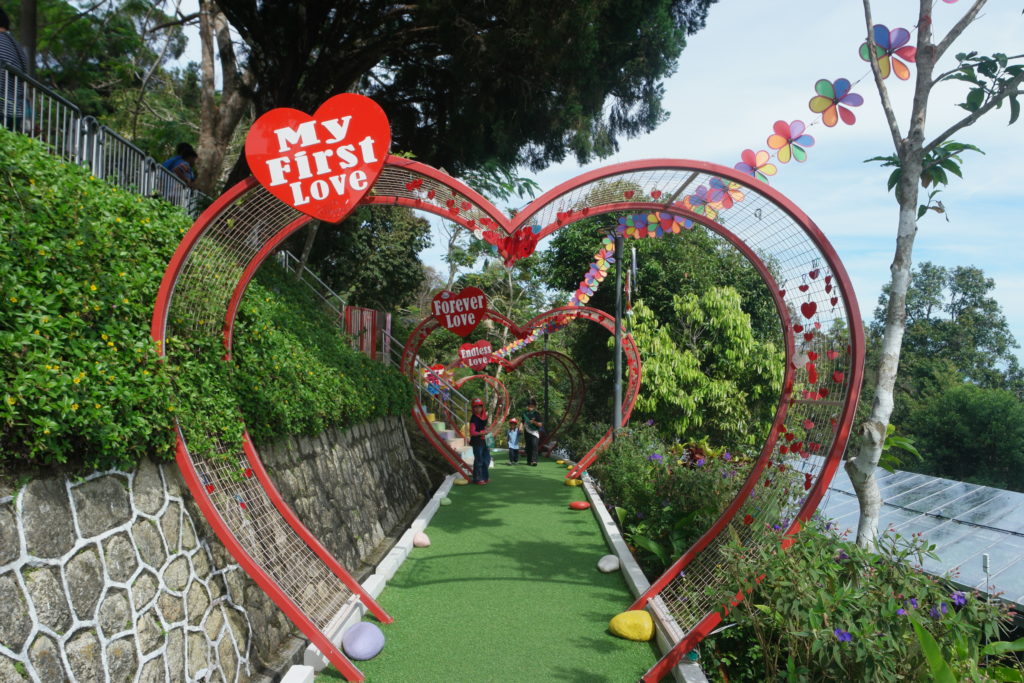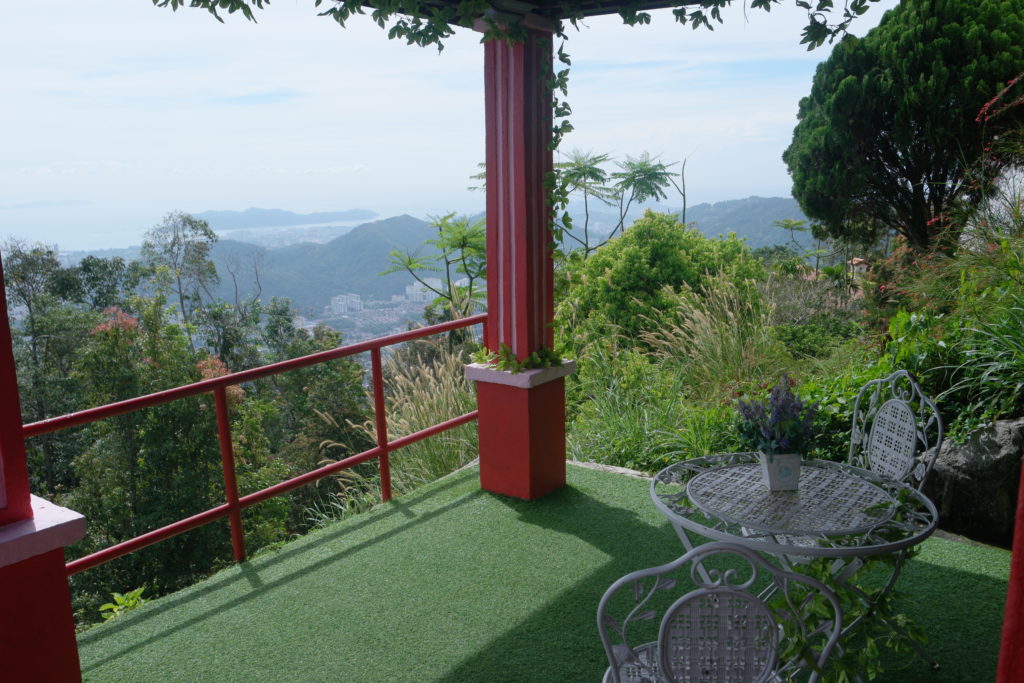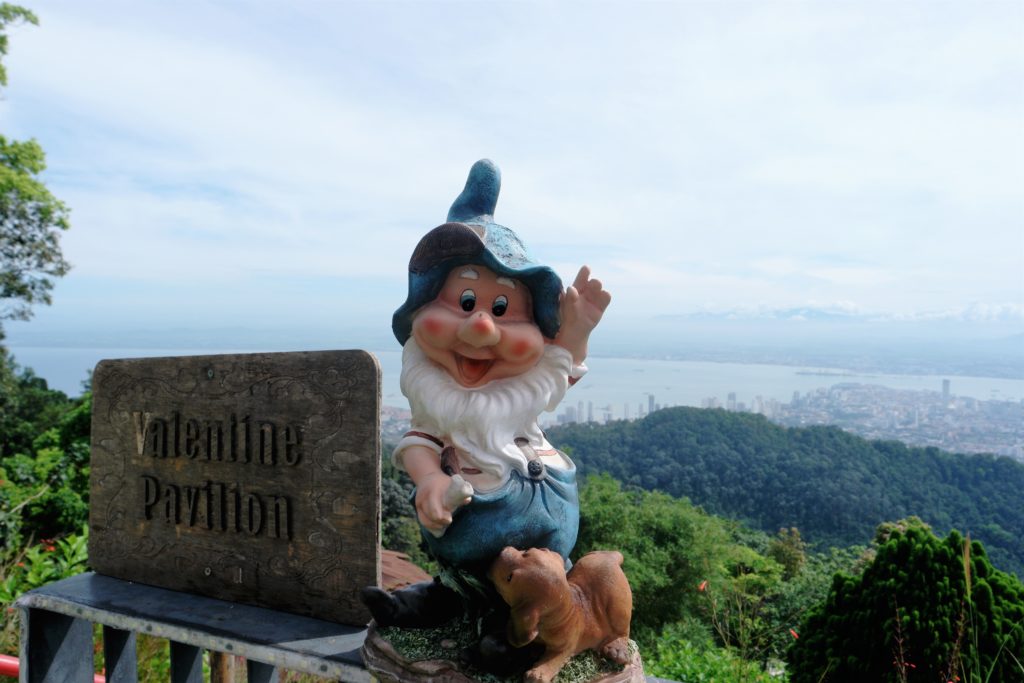 If you walk further away from the sky walks, you will see flights of stairs that lead you to a mosque and an Indian temple on the peak of Penang Hill. Although the altitude here is higher, it doesn't have the best view.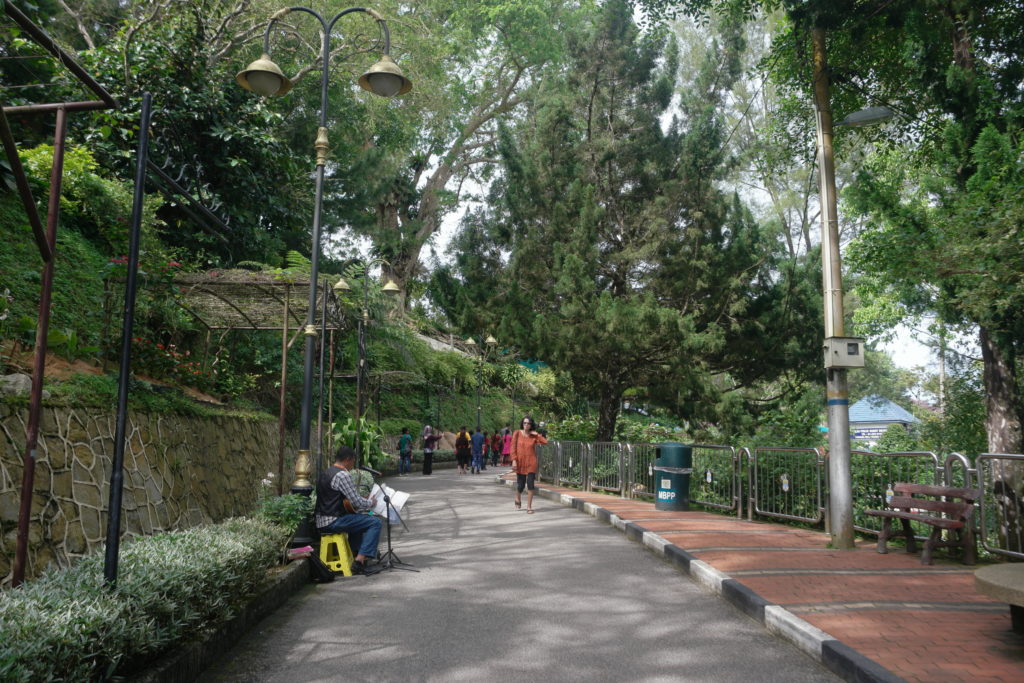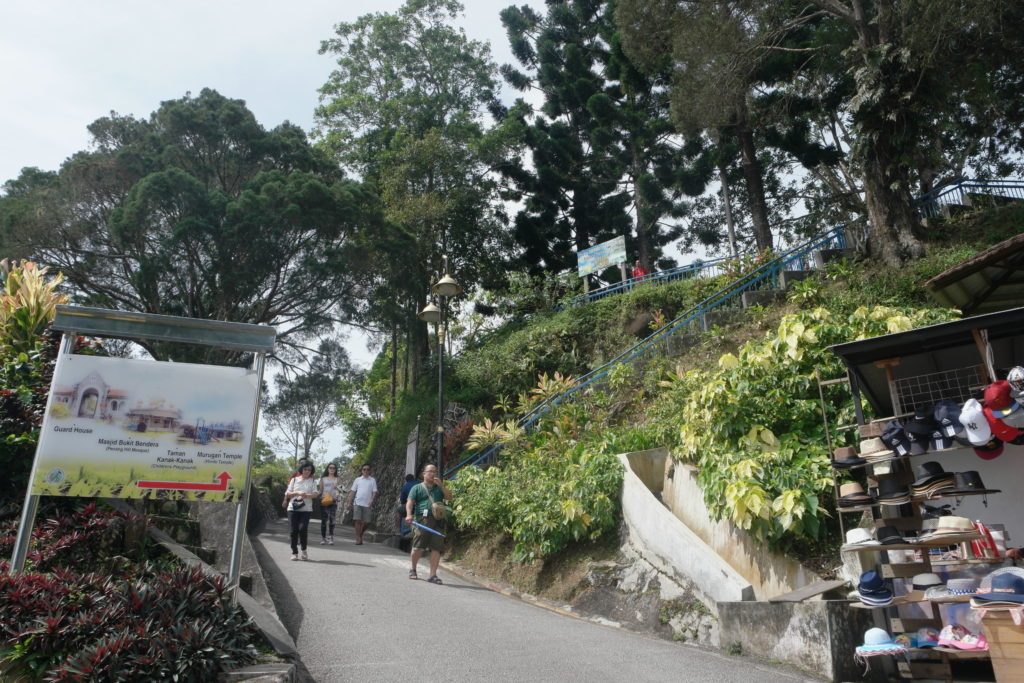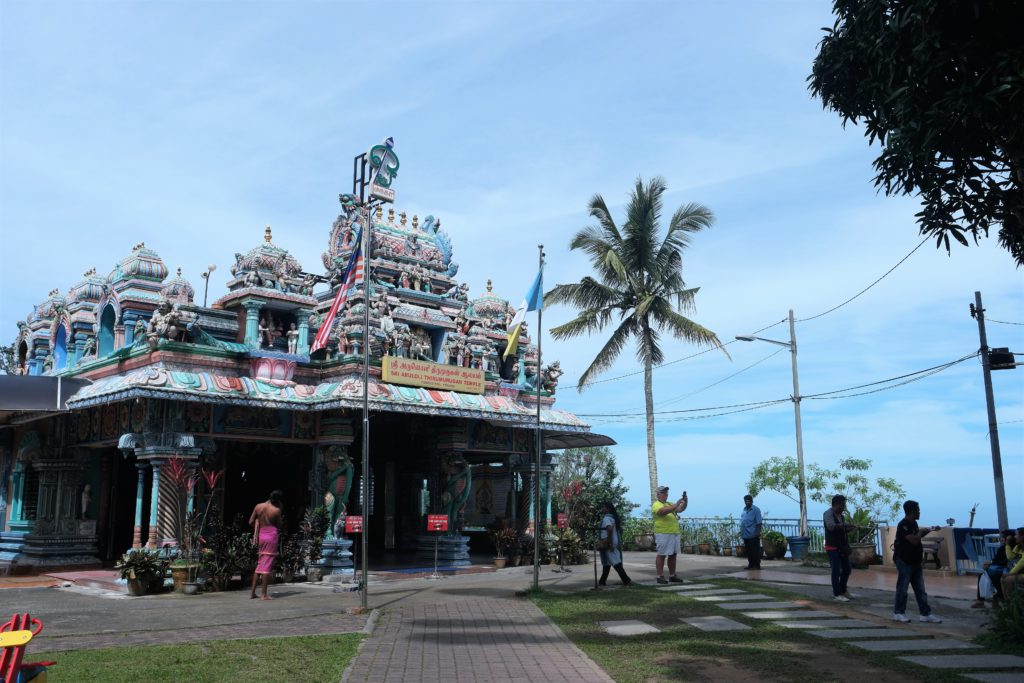 A visit to Penang Hill wouldn't be complete without a trip to Kek Lok Si Temple nearby. But first let's have lunch at the infamous Air Itam Laksa at Pasar Air Itam! 
Tips: Highly recommend that you walk to Pasar Air Itam from Penang Hill due to the heavy traffic jam
As you walk downhill away from the foothill (against the traffic towards Penang Hill), take the right turn into a modern neighbourhood with two-storey landed houses. You should be able to see a small stiarcase with yellow railing at the end of that road. Walk down that staircase and continue walking along the main road for around 5-7 minutes until you reach the exit to main road of Jalan Pasar.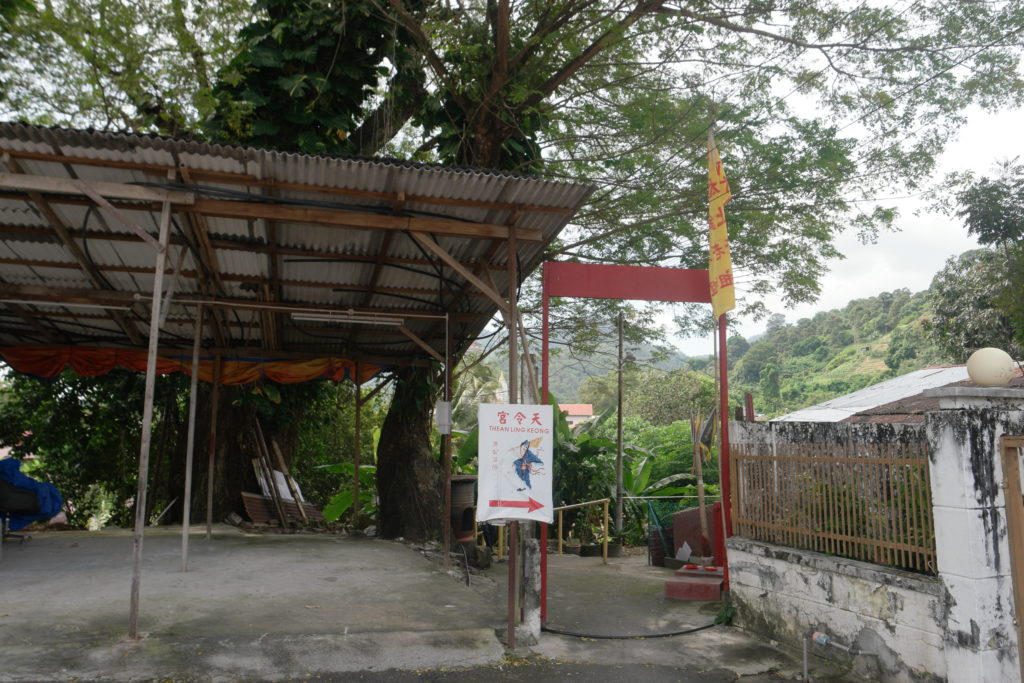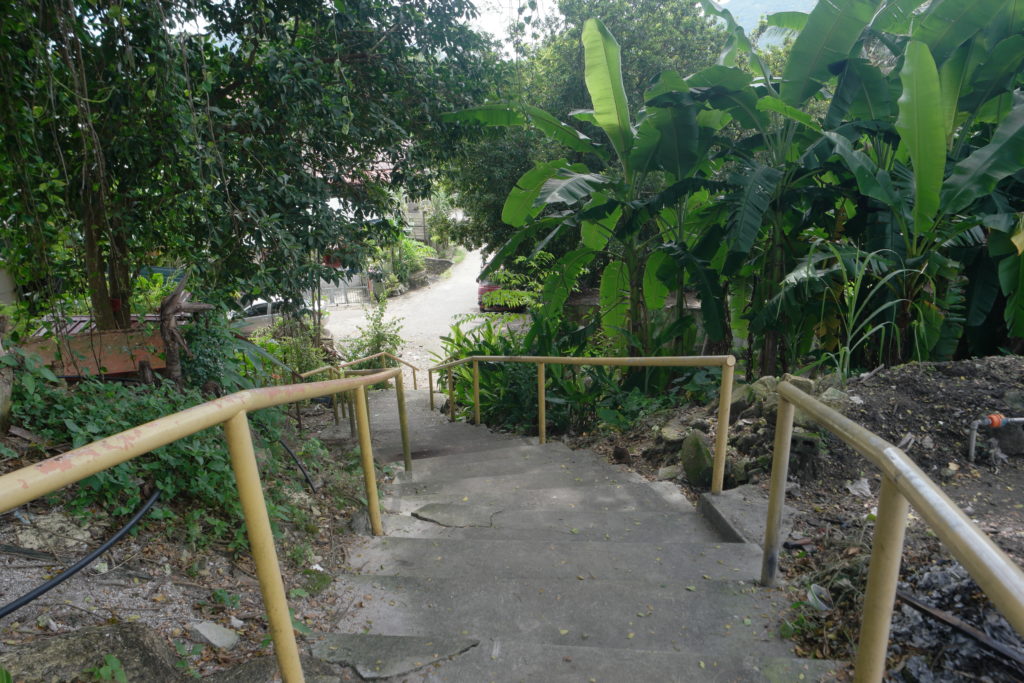 If you are unsure of the directions, just ask the stewards there and they should be more than willing to help you out.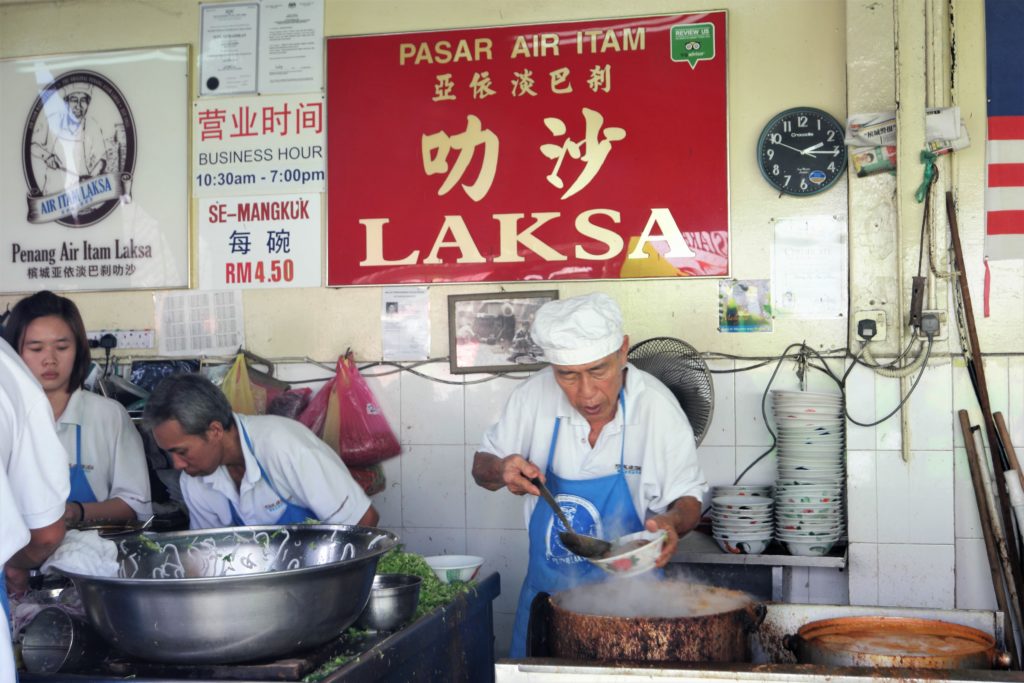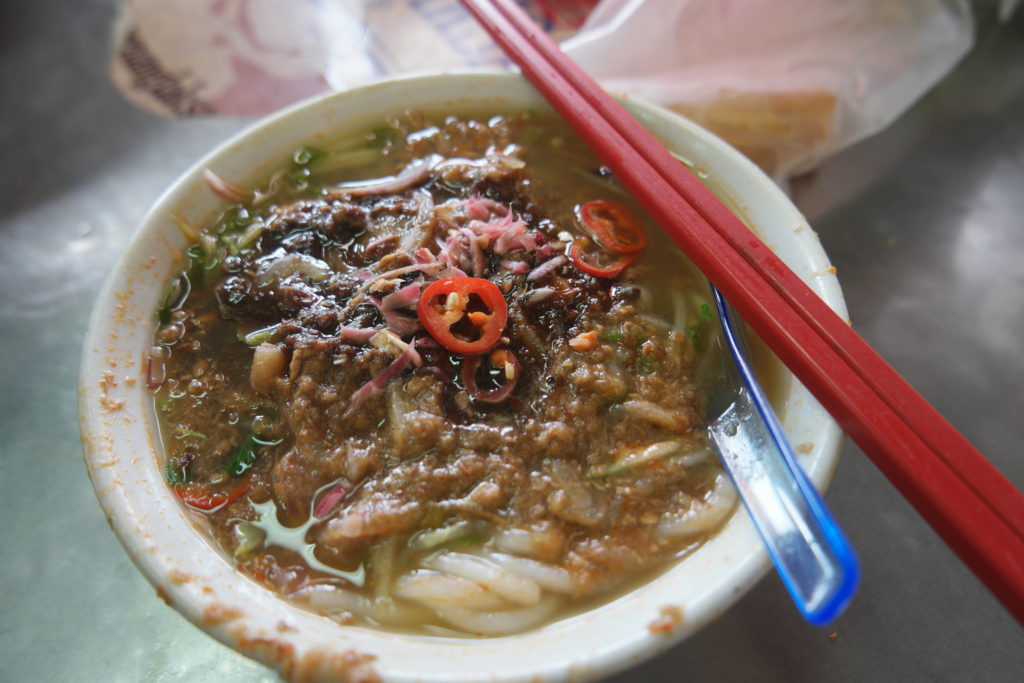 Be a Penangite Eating Tip: Buy the Popiah from next stall and dip it in the delicious Laksa soup to savour it!
The Laksa was amazing with the ingredients all well blended together. The shrimp paste was rich and the portion served was just nice. However, this wasn't the best Laksa I've tried during my Penang trip. I'll save the best for last!
My next stop is the Kek Lok Si Temple which is just around the corner. The way up to the temple complexes was through a series of narrow alleys and stairs. Along the way, it wasn't difficult to spot beggars by the alleys.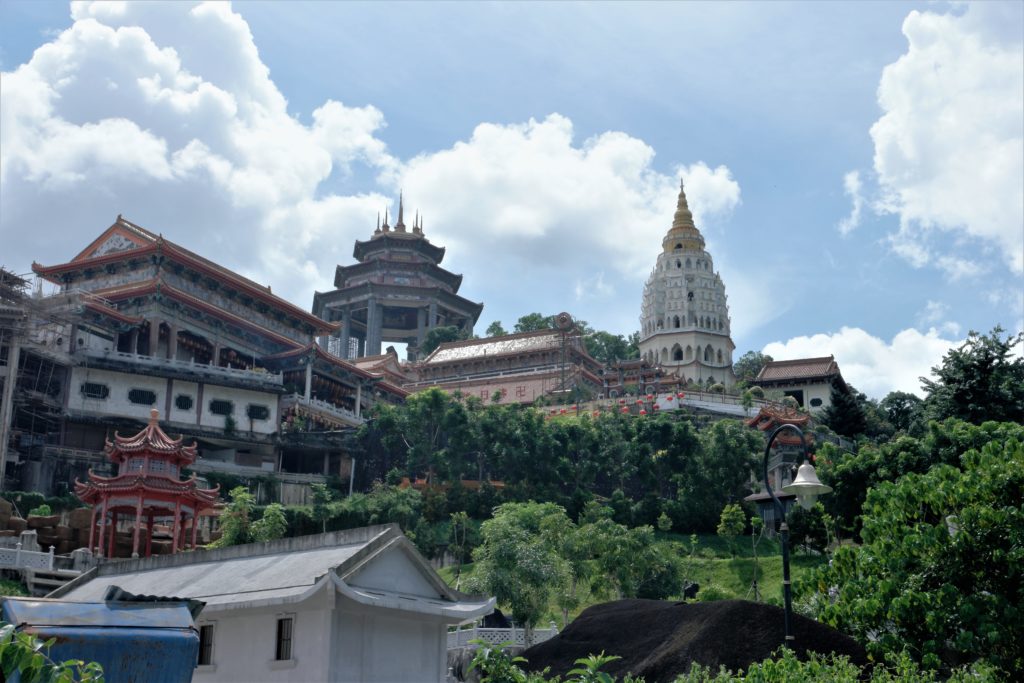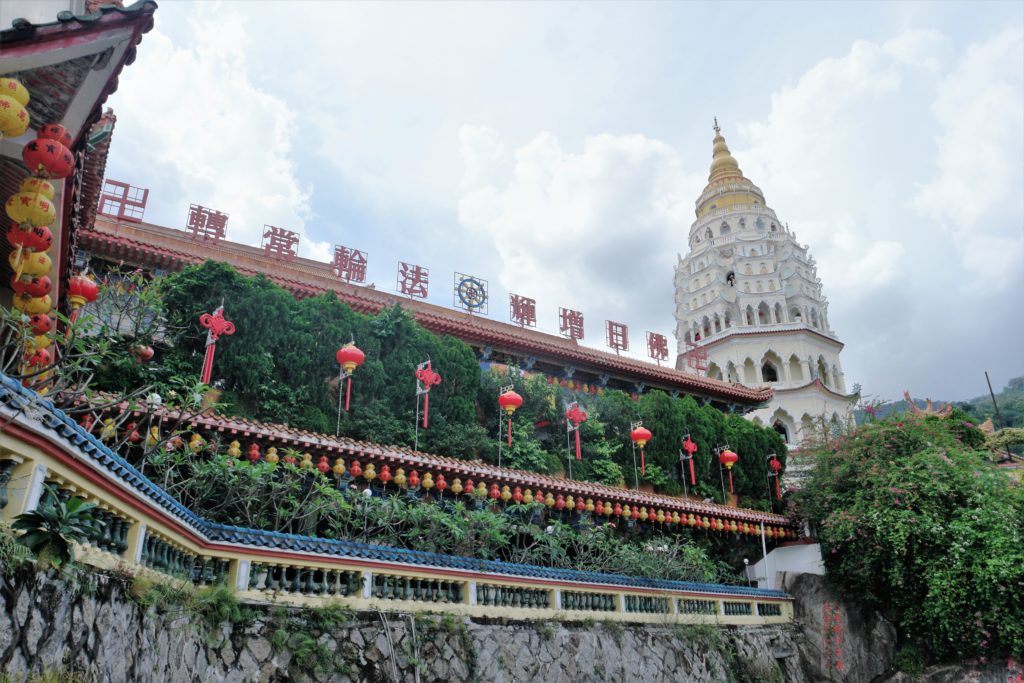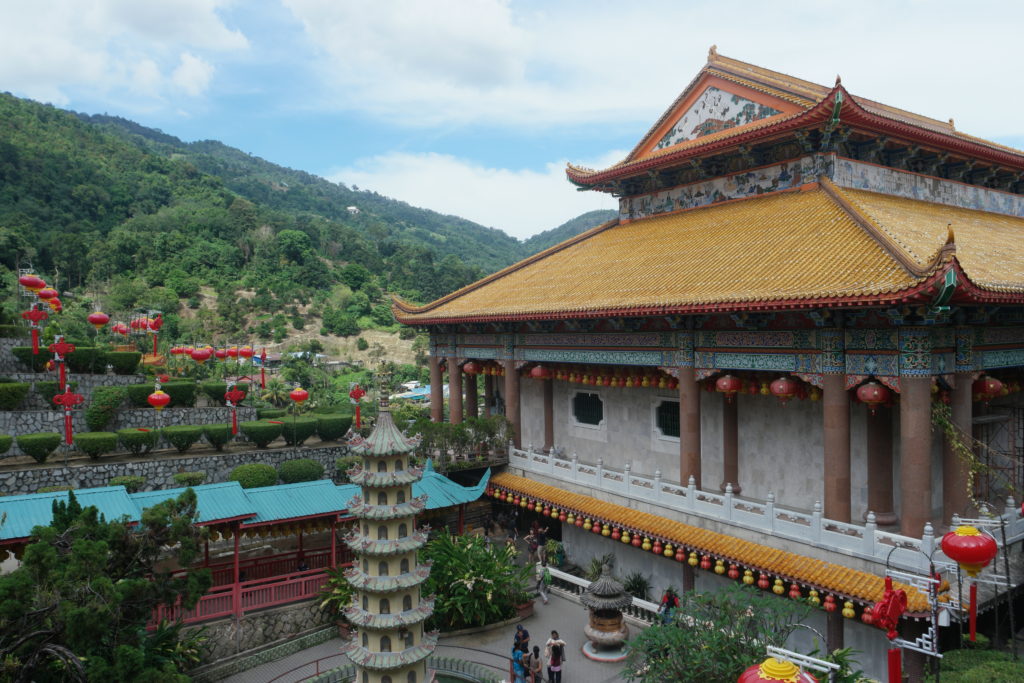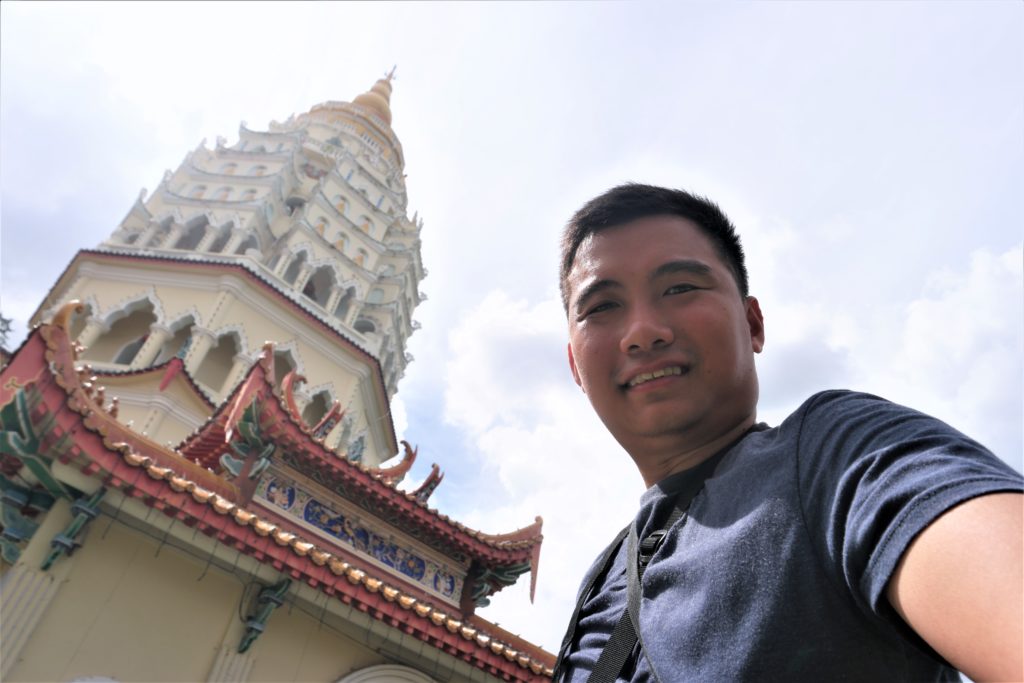 The pagoda consists of 10000 Buddhas with a mixture of Chinese, Burmese and Thai styles. Climbing up the pagoda reminded me of my first visit to Kek Lok Si when I was a child.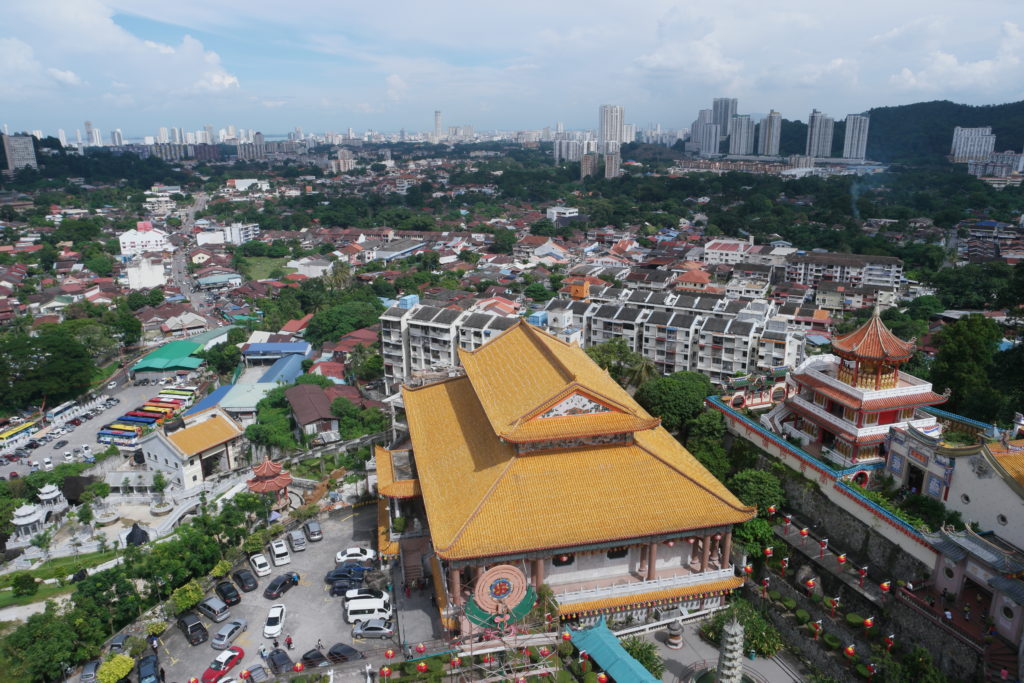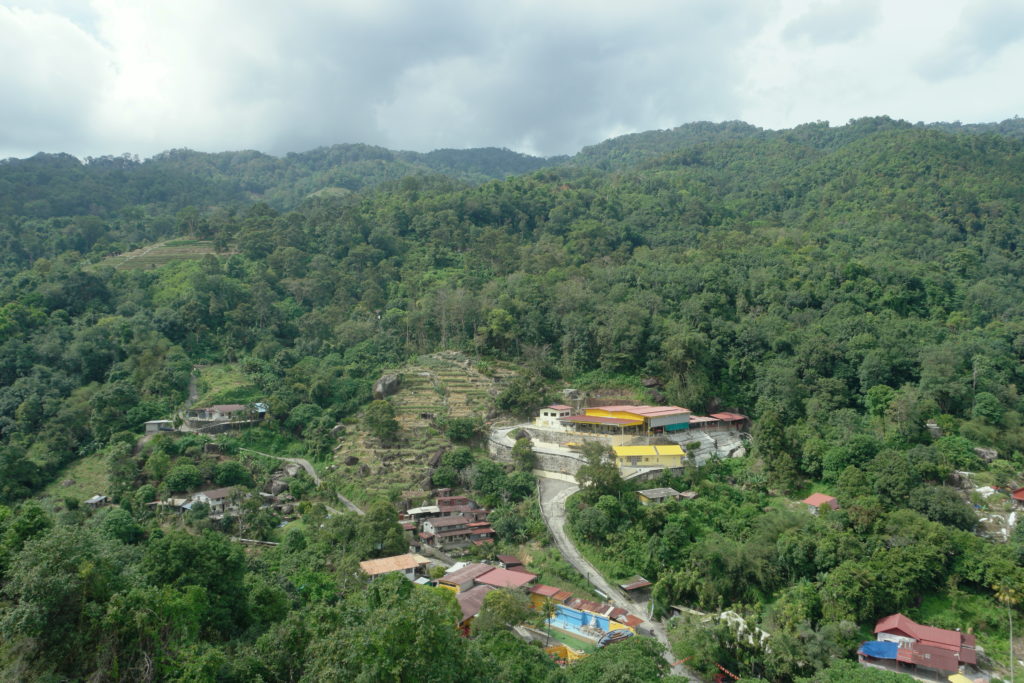 There was also a giant Guan Yin (Goddess of Mercy) statue towering on the other side of Kek Lok Si. We took an inclined cable car lift (quite similar to the funicular train) to reach the statue.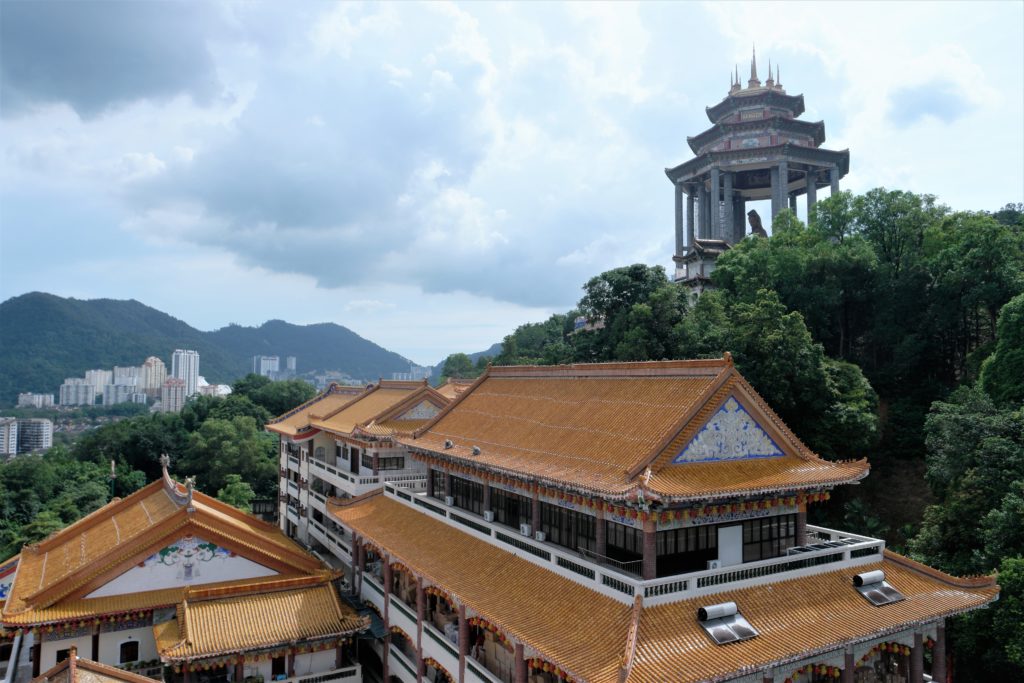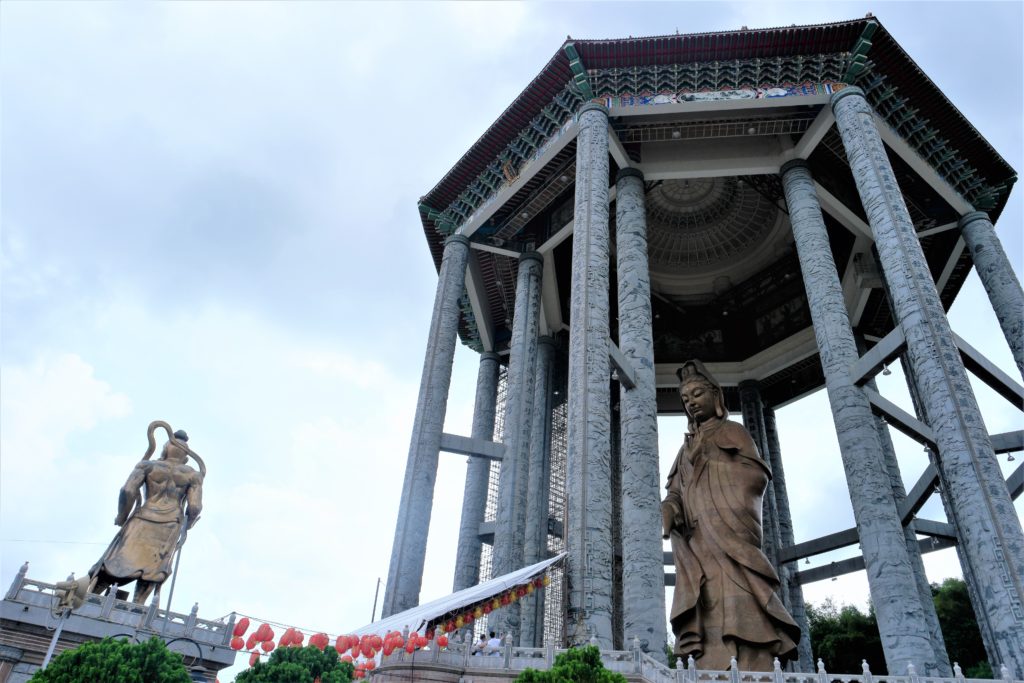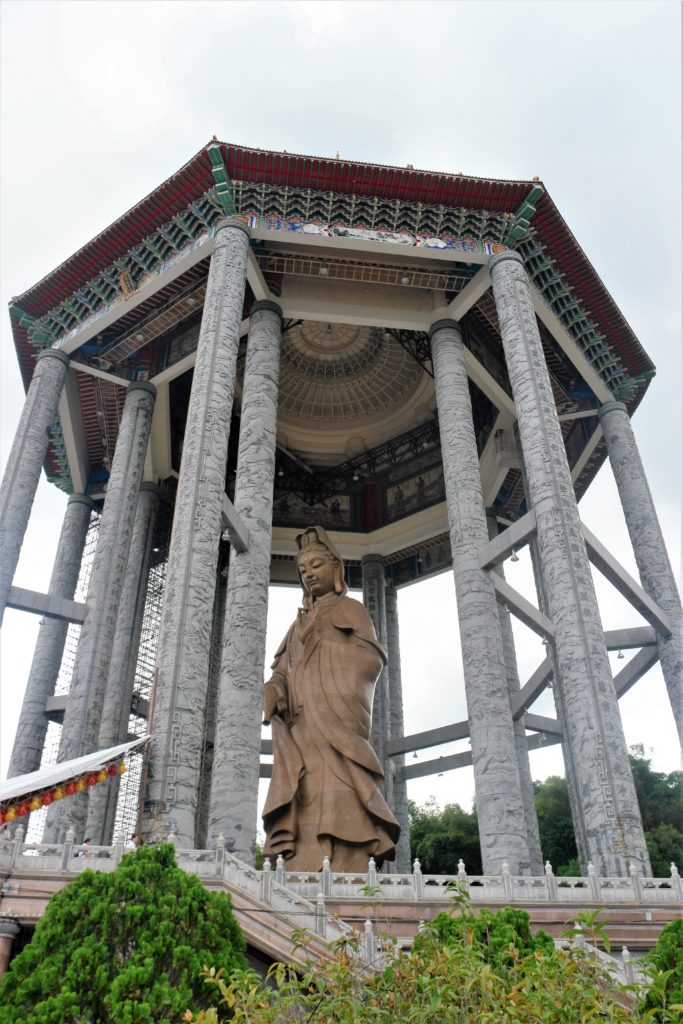 It rained cats and dogs after my visit to Kek Lok Si and I only got back to Georgetown for the second half of the day at around 5pm. It's time to try out Campbell Street's Hong Kee Wan Thun Mee which was highly recommended by Peter and Mei!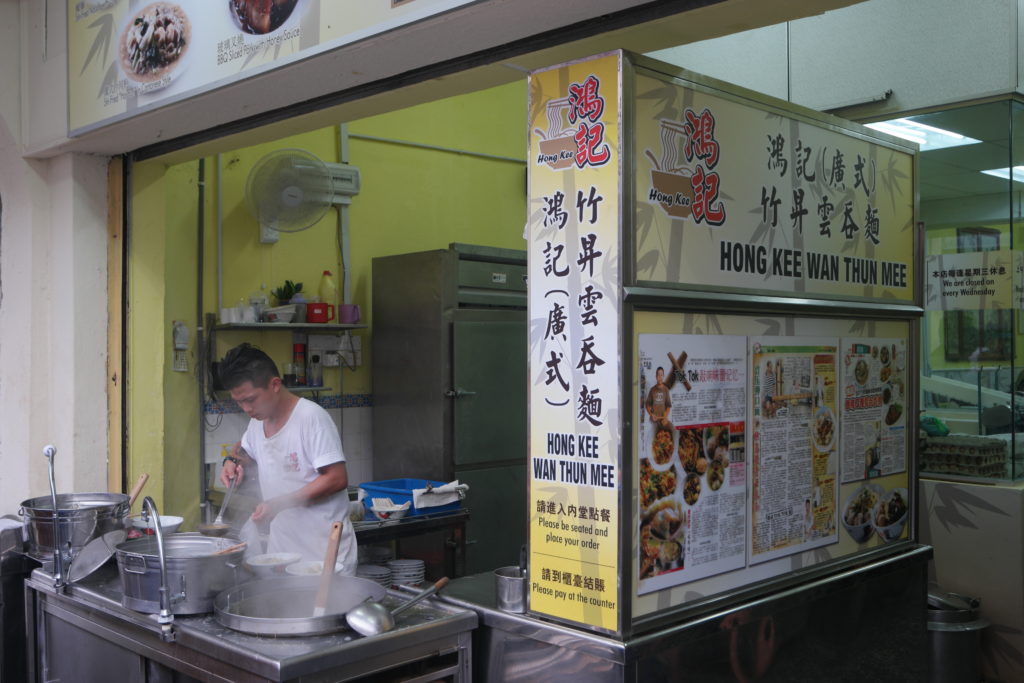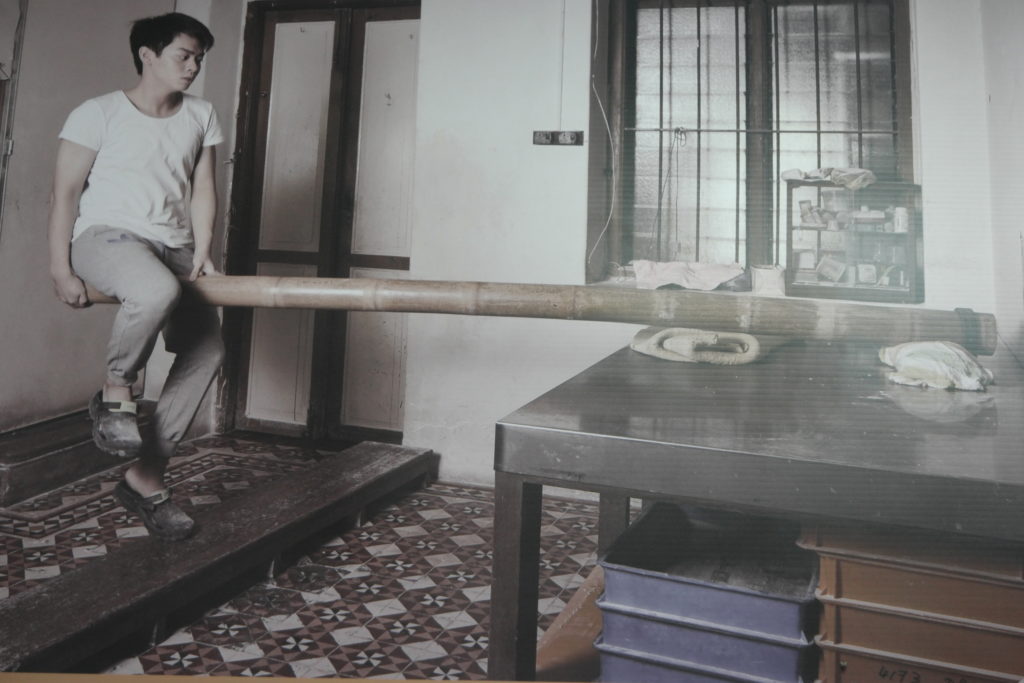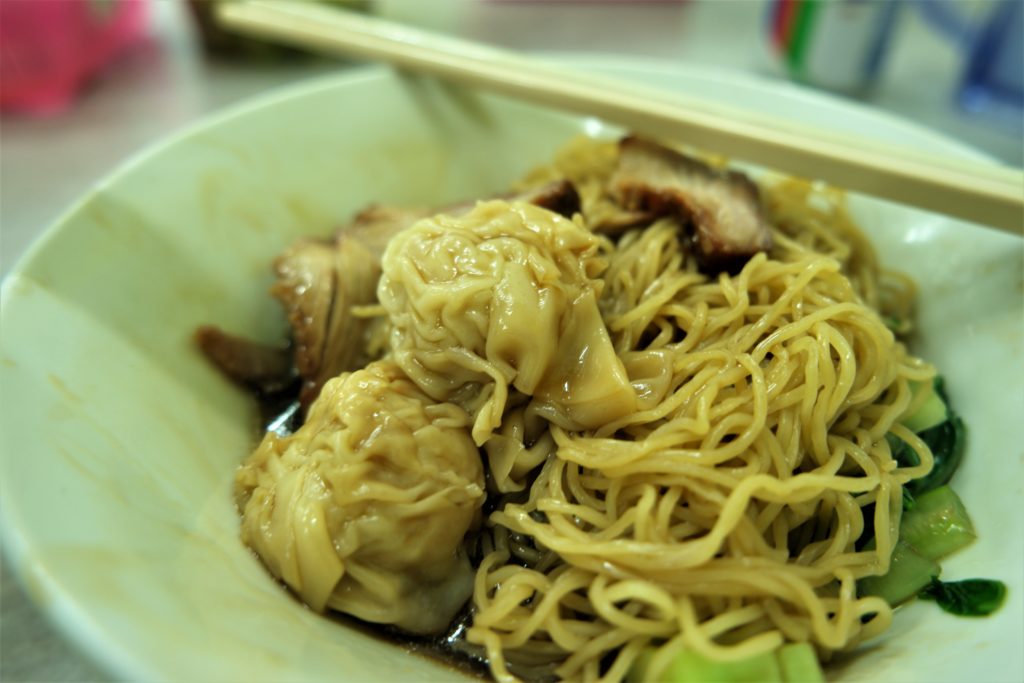 It was THE BEST Wan Thun Mee I've ever tried in my life! They also have the soup Wan Thun Mee along with other dishes so you are spoilt for choice. 
A trip to Penang would not be complete if you don't visit the streets of Georgetown and the famous street arts. You may refer to the map below for a guide. Basically they are all over Georgetown and I think you'd need to choose your favourite street art before you hunt them down.
Penang Street Art Map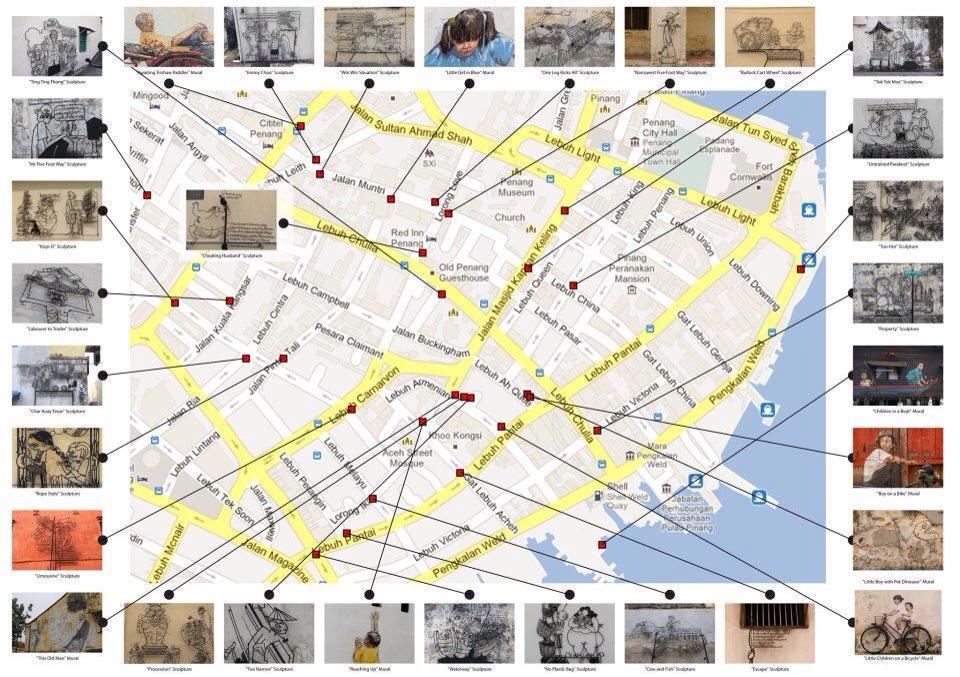 For a quick start, you may begin from Lebuh Armenian where the "Little Children on a Bicycle" Mural resides.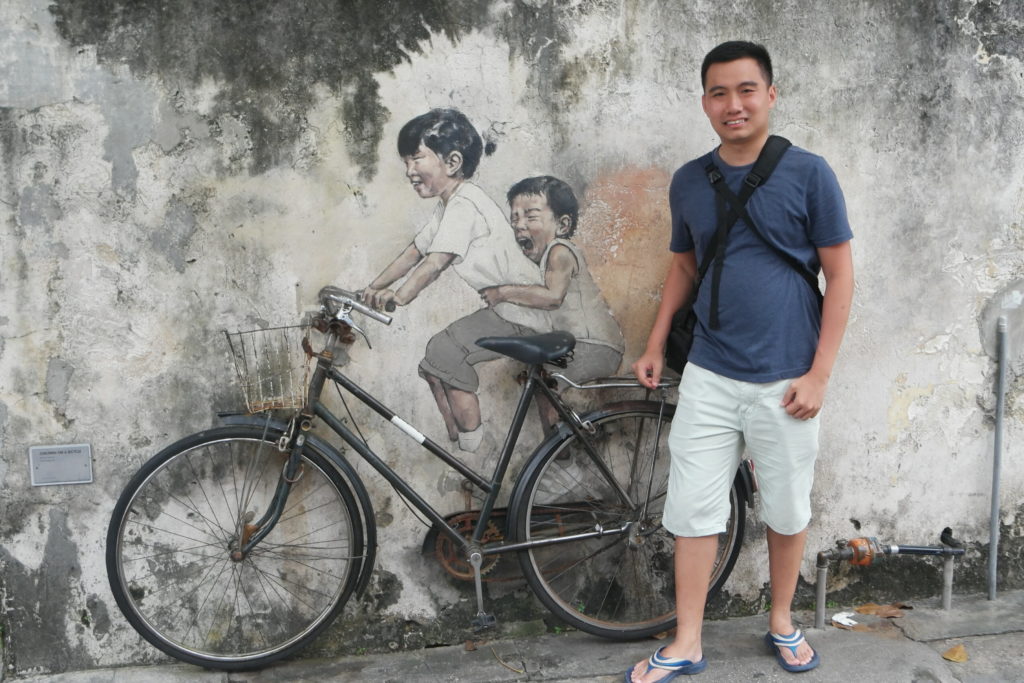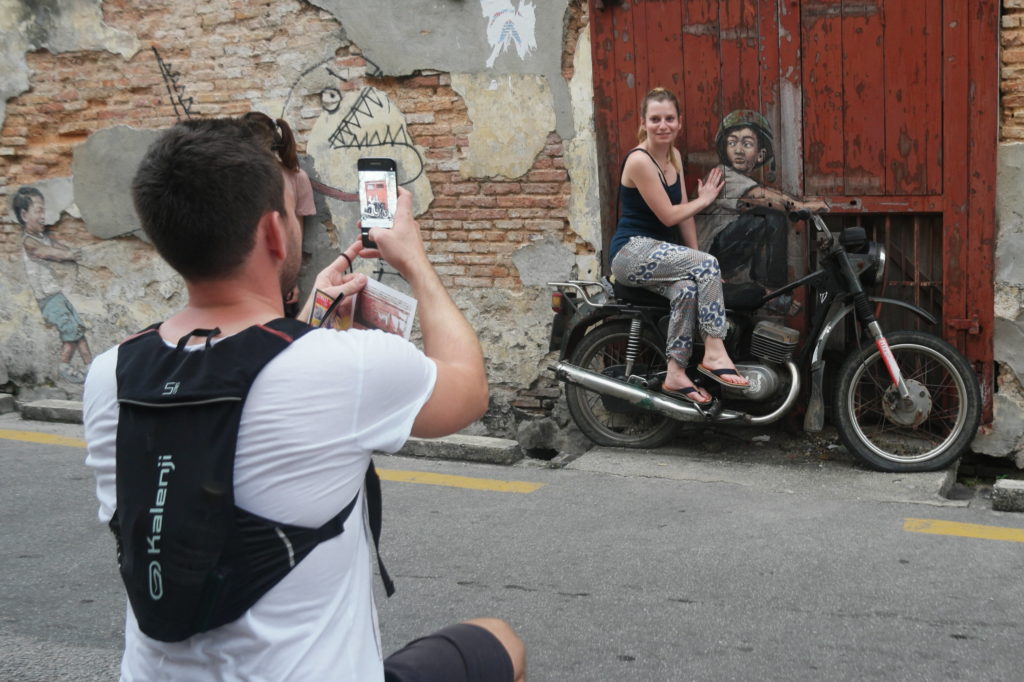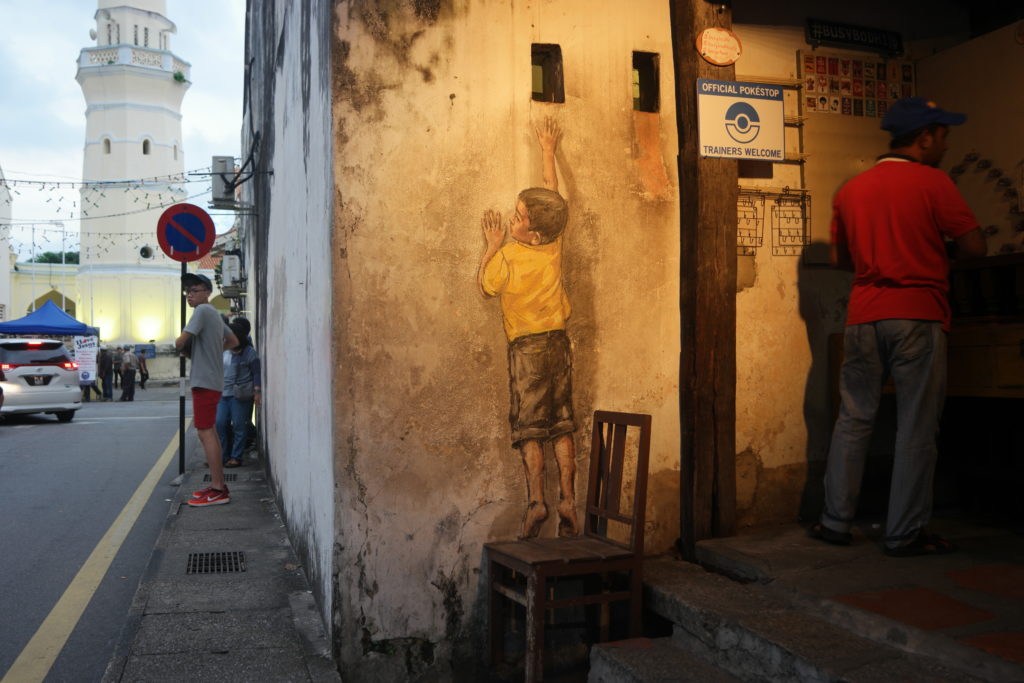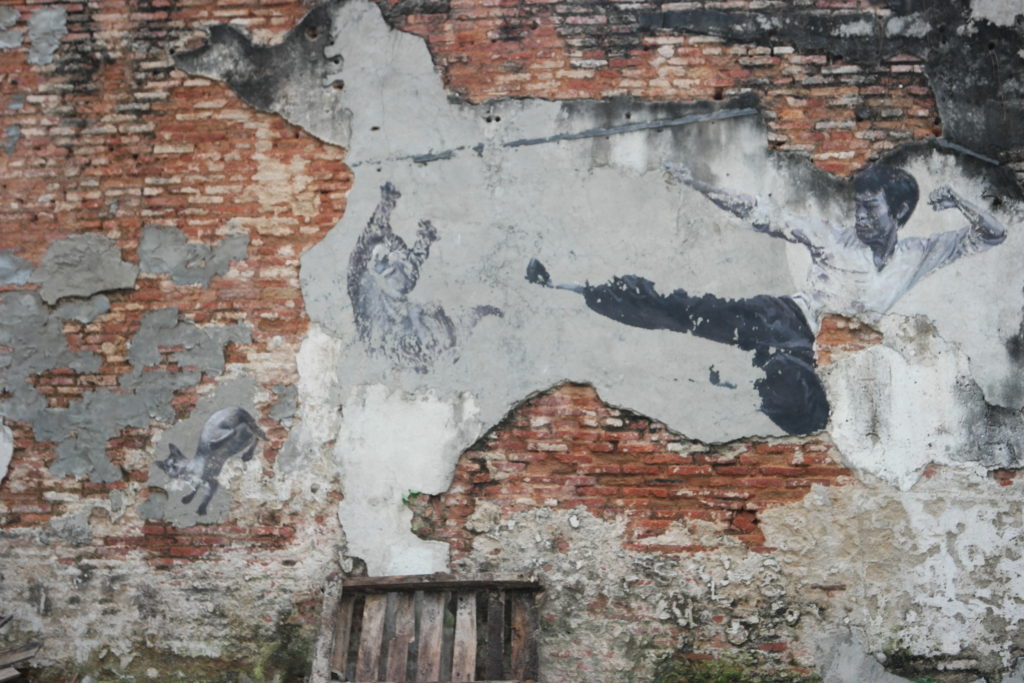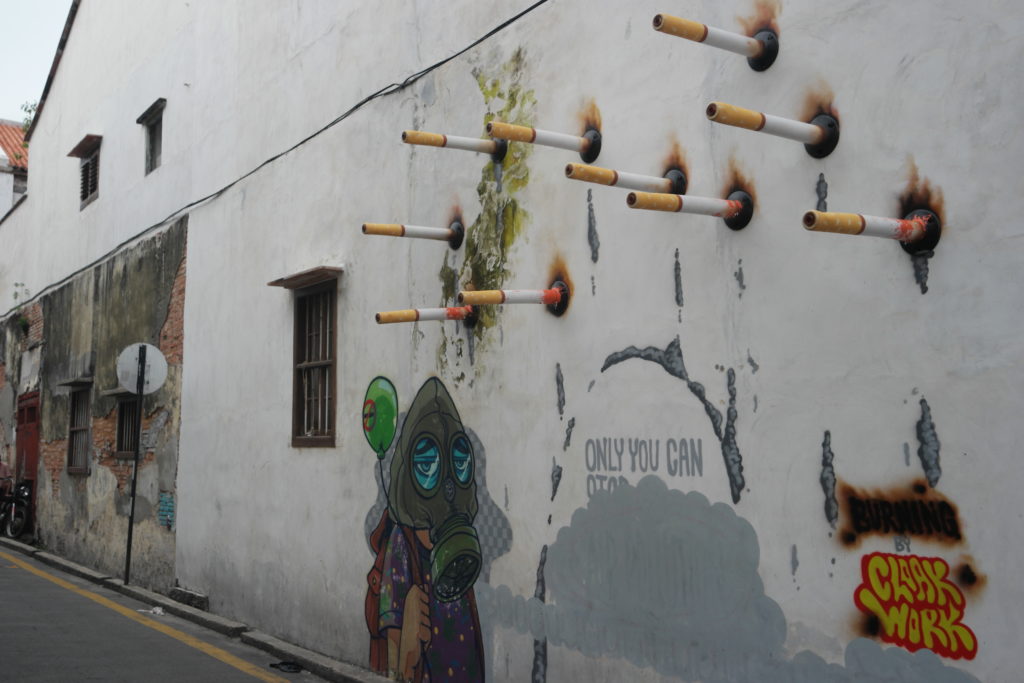 Besides street arts, there are also lots of cultural heritages to explore around Georgetown. There was a street named Jalan Masjid Kapitan Keling where you can visit The Kapitan Keling Mosque, Mahamariamman Hindu Temple, Goddess of Mercy Temple and St. George Church all along this street. Locals call it The Lane of Harmony.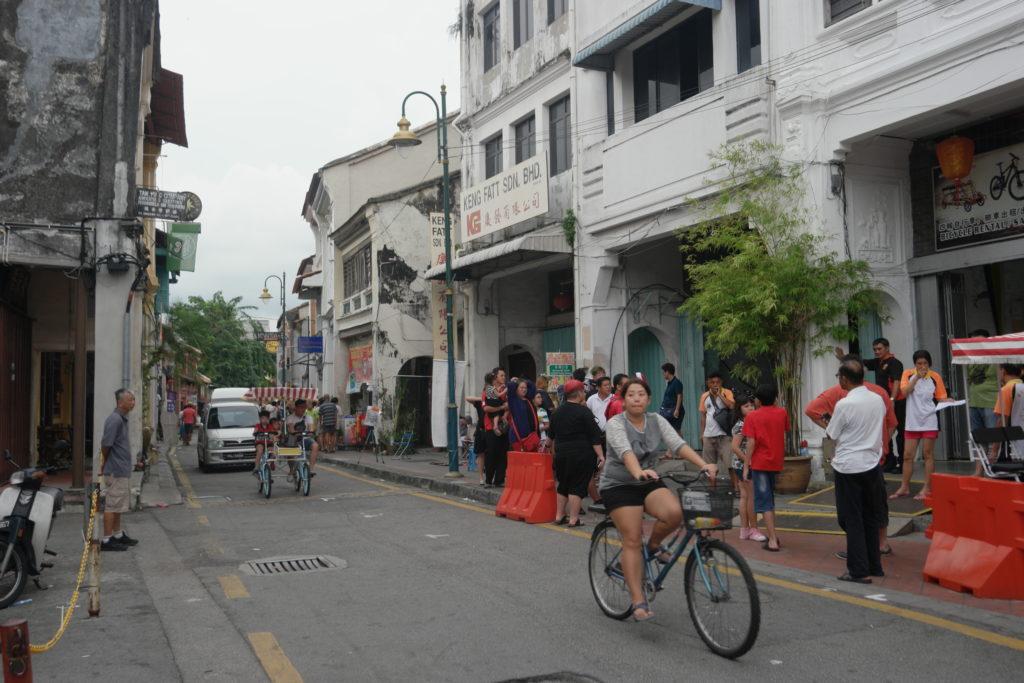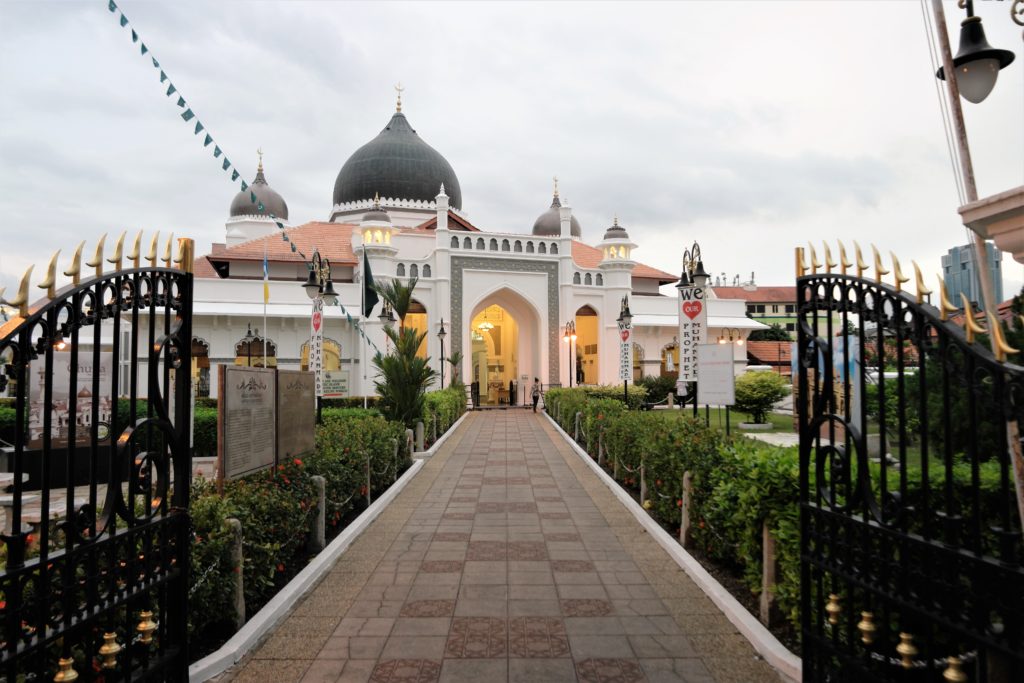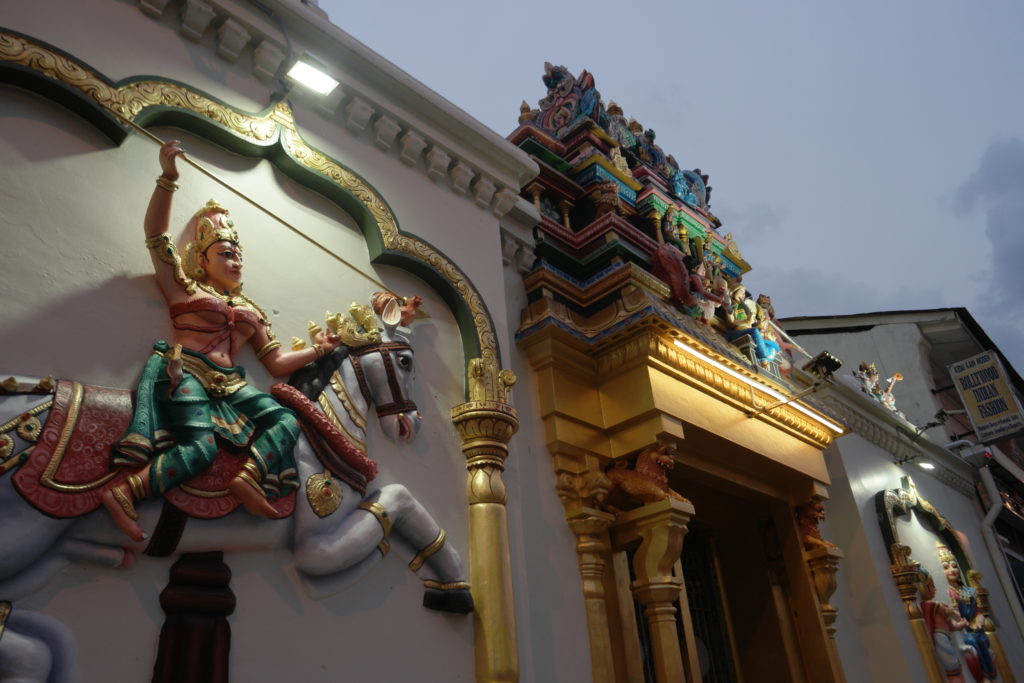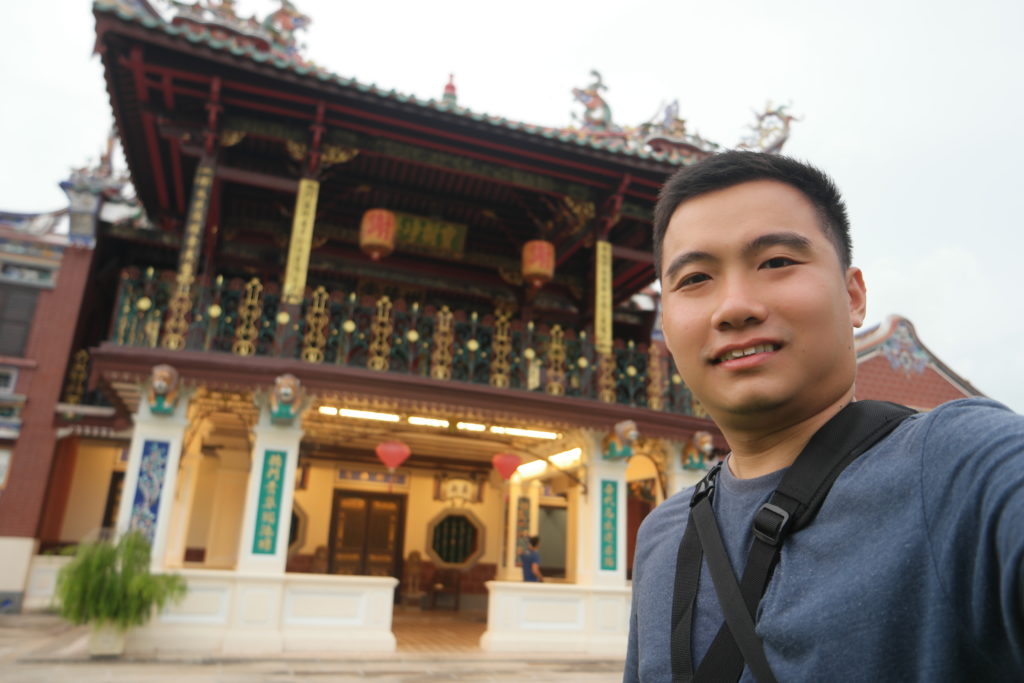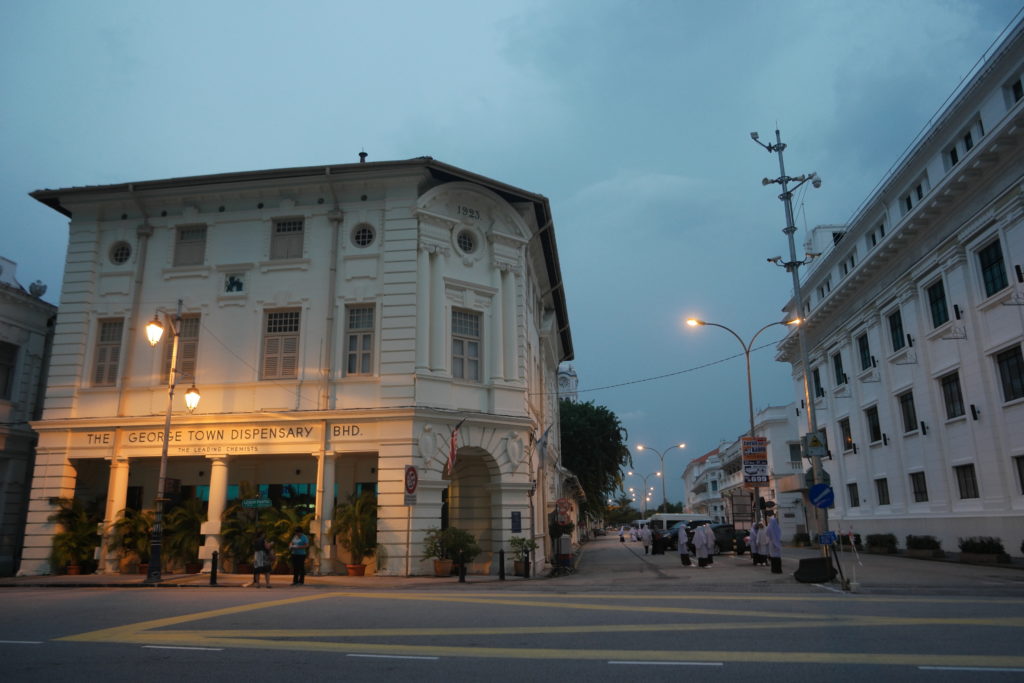 It's been a long and tiring day 2 for me but it was all fun and action packed! Will be checking out on the next day and head over to Malihom Private Estate at Balik Pulau!
---
Day 3
Finally got the chance to try Ah Leng Char Kuey Teow for breakfast today, another local favourite recommended by my Airbnb host Peter and Mei. Not only because it is delicious but also it is located just across the street.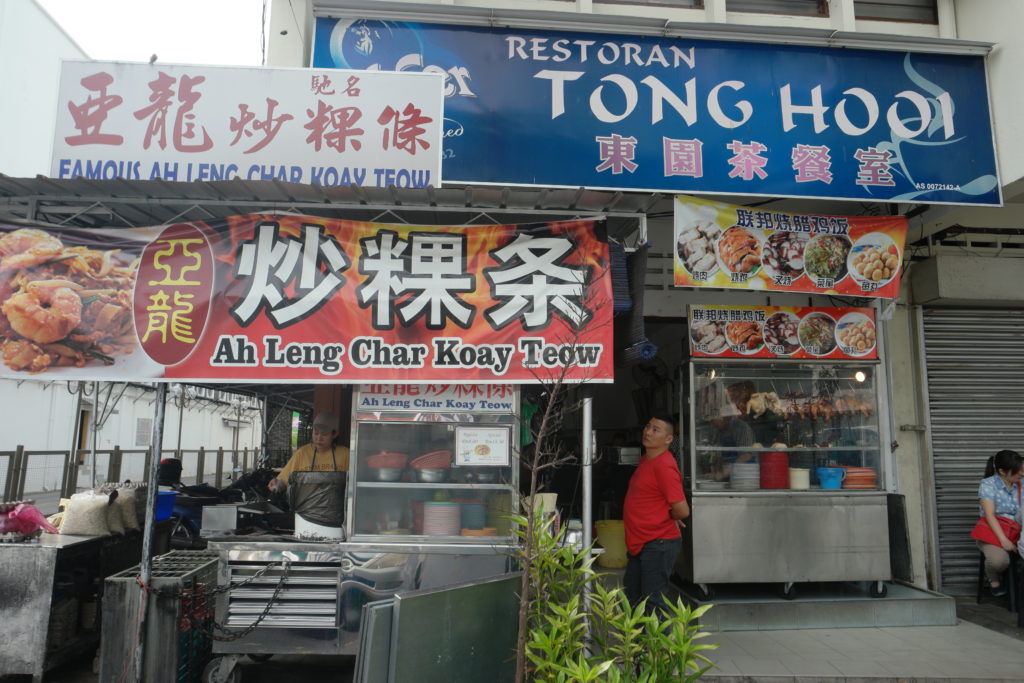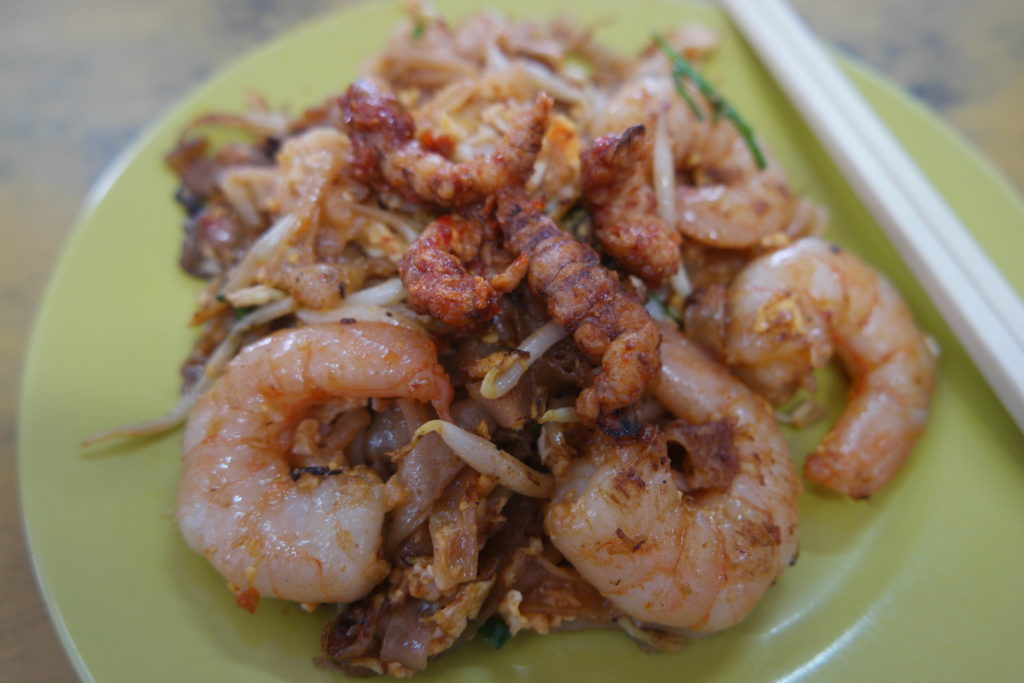 As we went early at 9:30am, the waiting time was around 15 minutes upon ordered. I heard that the peak hour waiting time can go up to 1 hour. After savouring the Char Kuey Teow, it's time to pack up and bid goodbye to Peter and Mei. Really thankful for them being  a such kind and helpful host.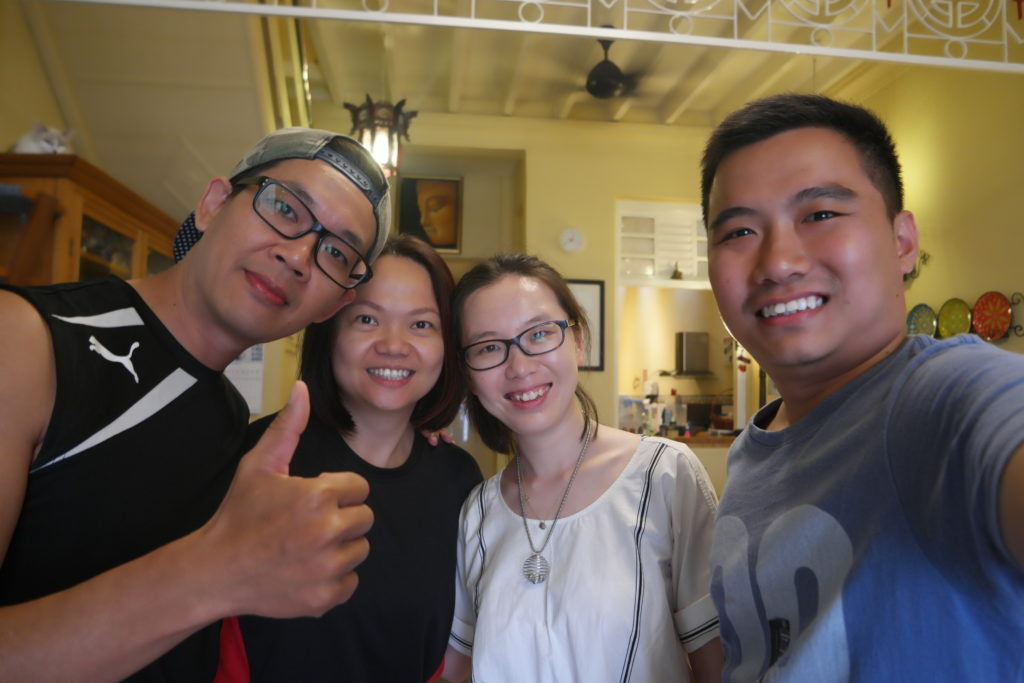 After experiencing the public buses around the island, I decided to give Uber Penang a shot for my journey to Balik Pulau. Along the way, Tze Tiong was kind enough to stop by Anjung Indah, a scenic spot at Balik Pulau for me to take some pictures.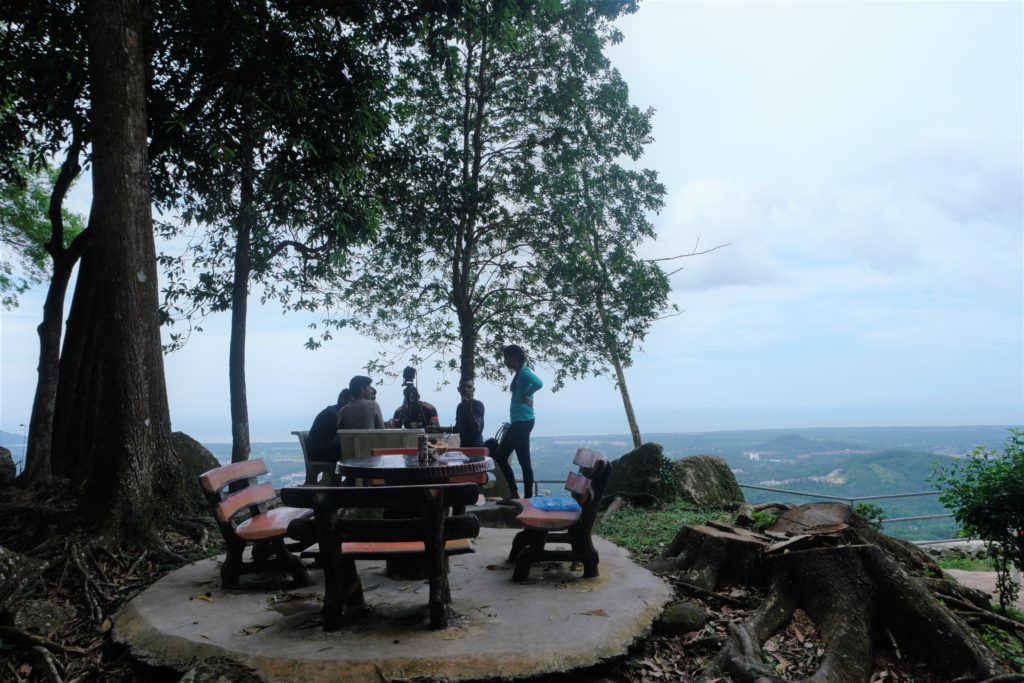 Balik Pulau, which means at the back of the island, offers a different facade of Penang. The coastal journey along the way was very beautiful, often overlooking the ocean as we go uphill. Life at Balik Pulau is more laid back, with many villages and natural landscape. For my Balik Pulau stay, I've booked with the more luxurious Malihom Private Estate Resort located on the hilltop.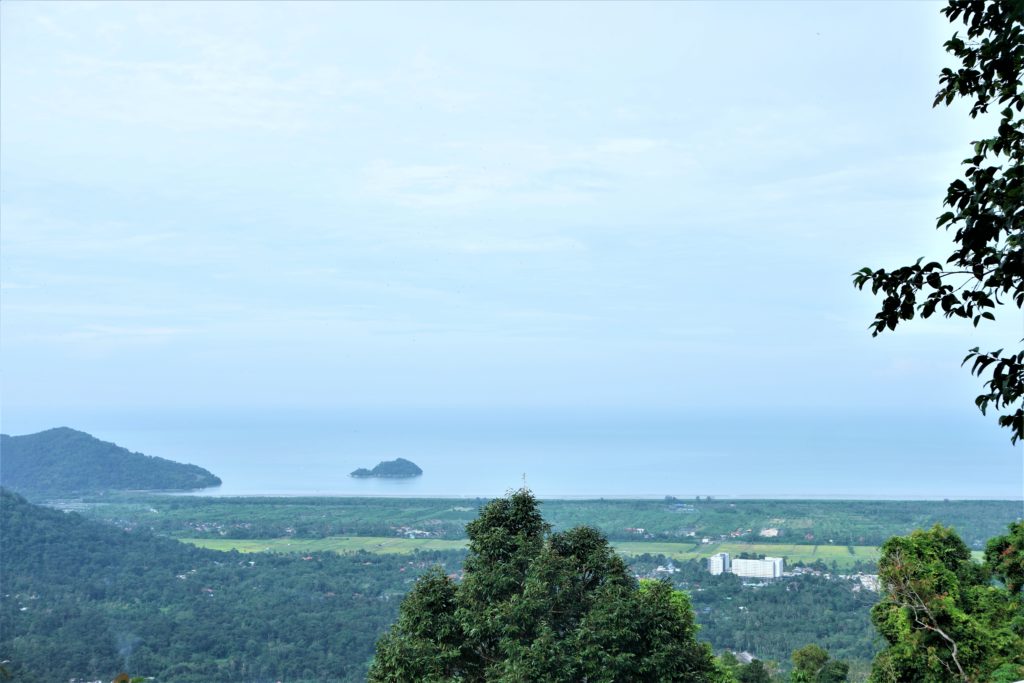 It took Tze Tiong quite an effort to locate the foothill of Malihom. The resort is located on top of a hill and their manager, Sheau Fung greeted me at the foothill and drove me up. It was the most challenging uphill drive that I've ever experienced. Zig-zagging along the narrow, steep and tremendously winding road for almost 10 minutes. Definitely not for someone who has motion sickness.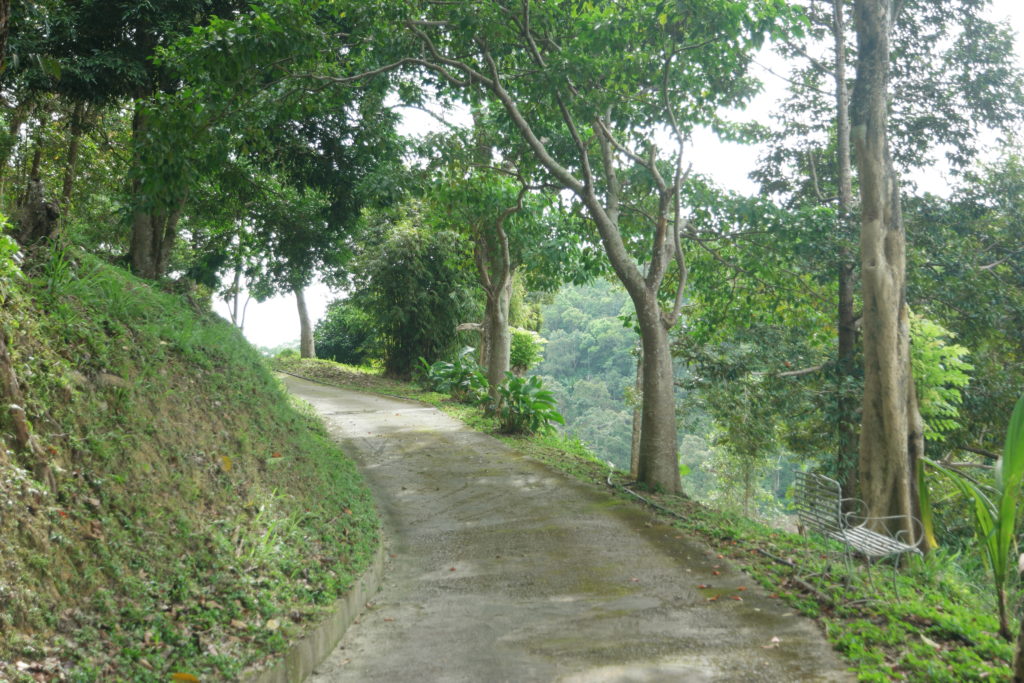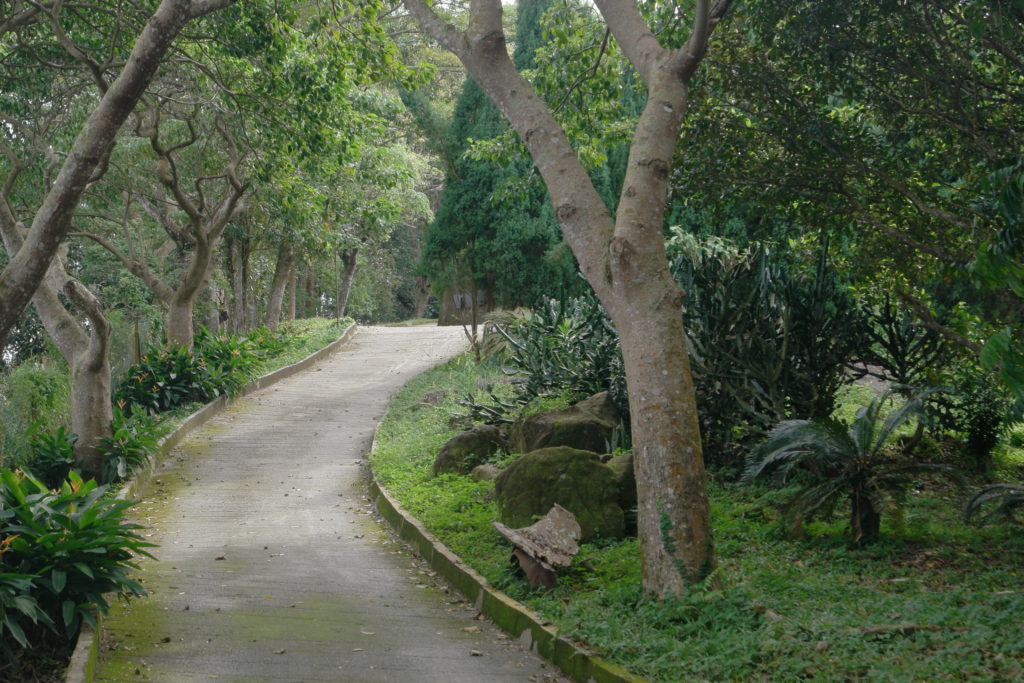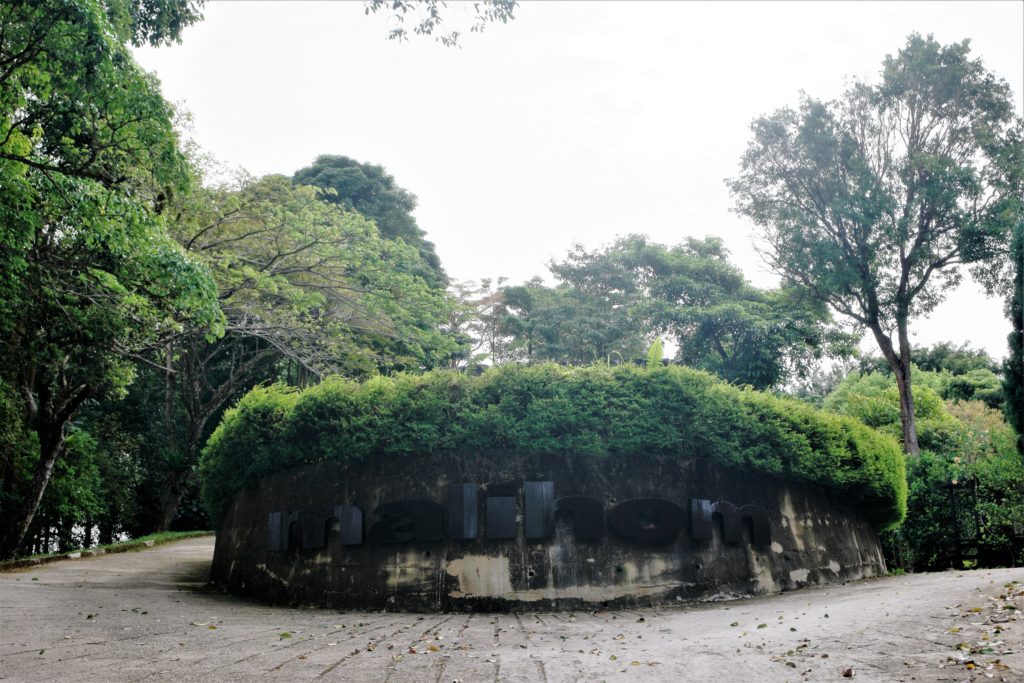 The hilltop breeze cured all my dizziness after the ride. I was assigned to my room, Aloun which has a sunrise view overlooking Georgetown. The atmosphere here was serene, with symphonic insect buzzing and refreshing hilltop breeze.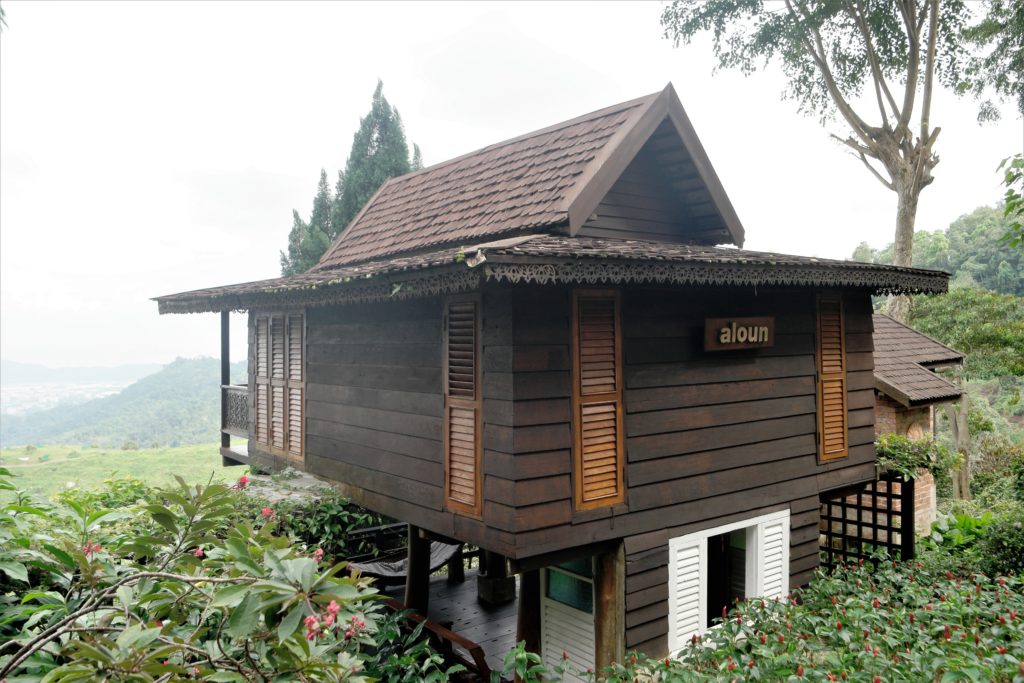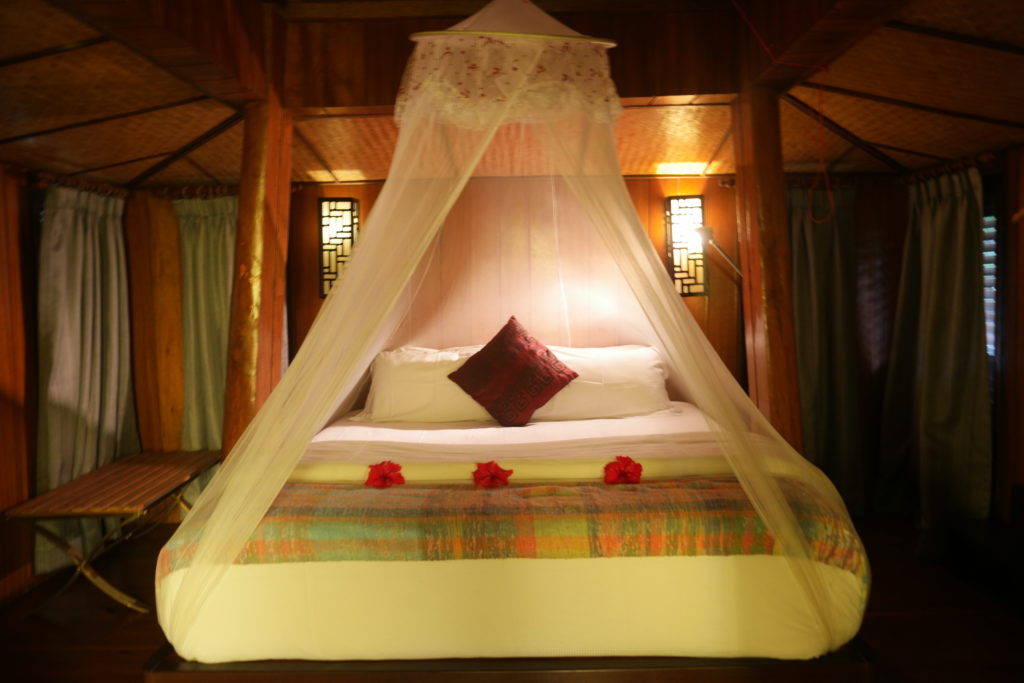 Although I couldn't see a proper sunrise due to cloudy weather, the view from my room was nothing short of breathtaking!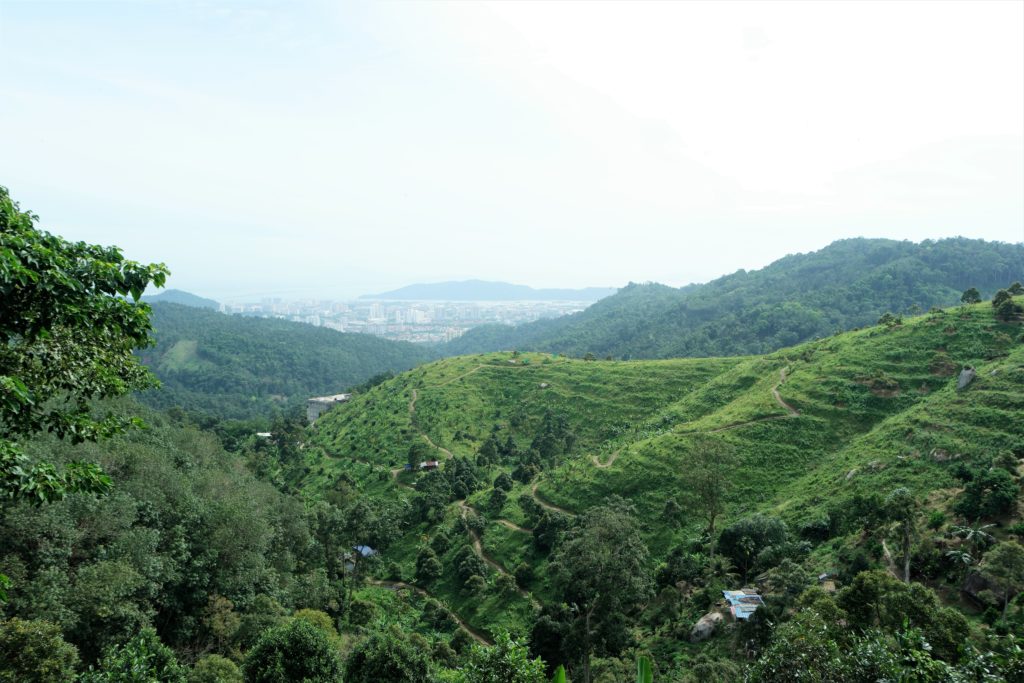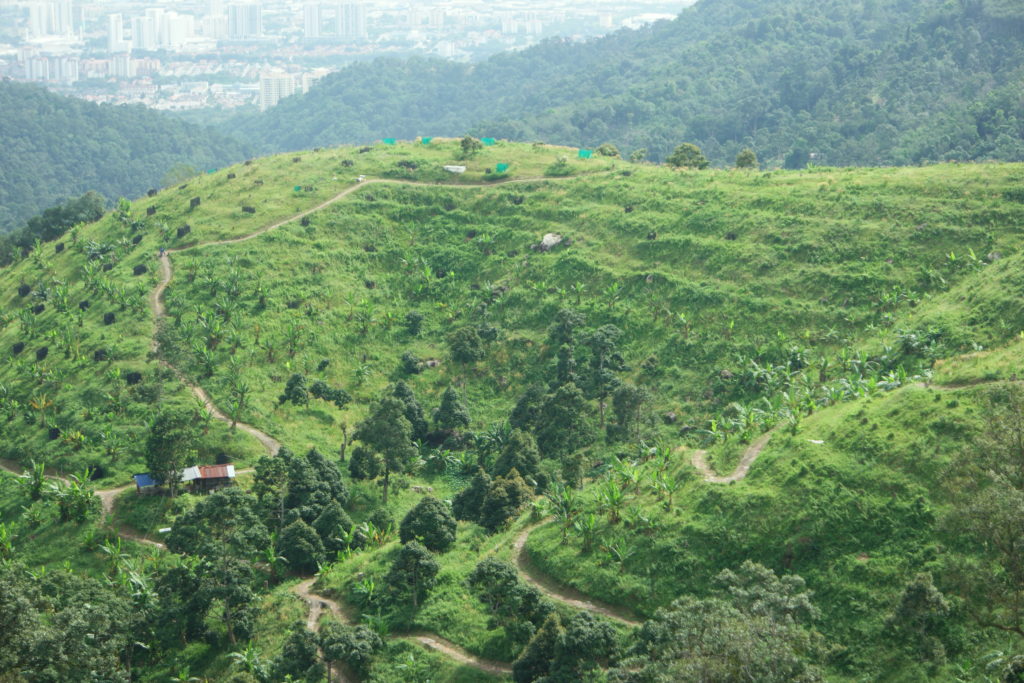 Now let's check out the rest of Malihom Private Estate Resort!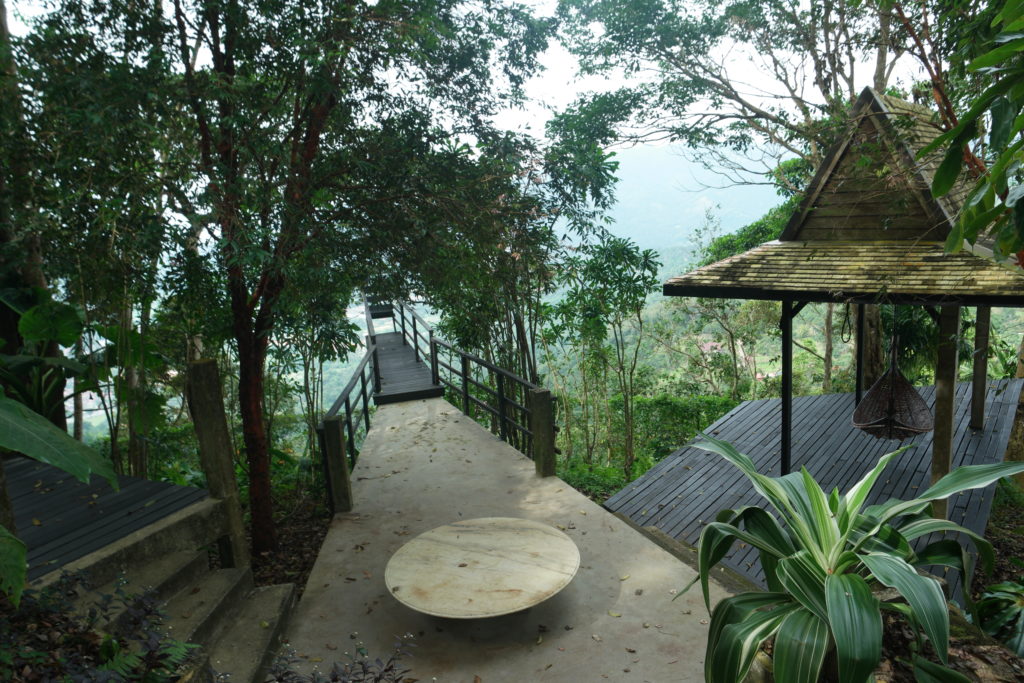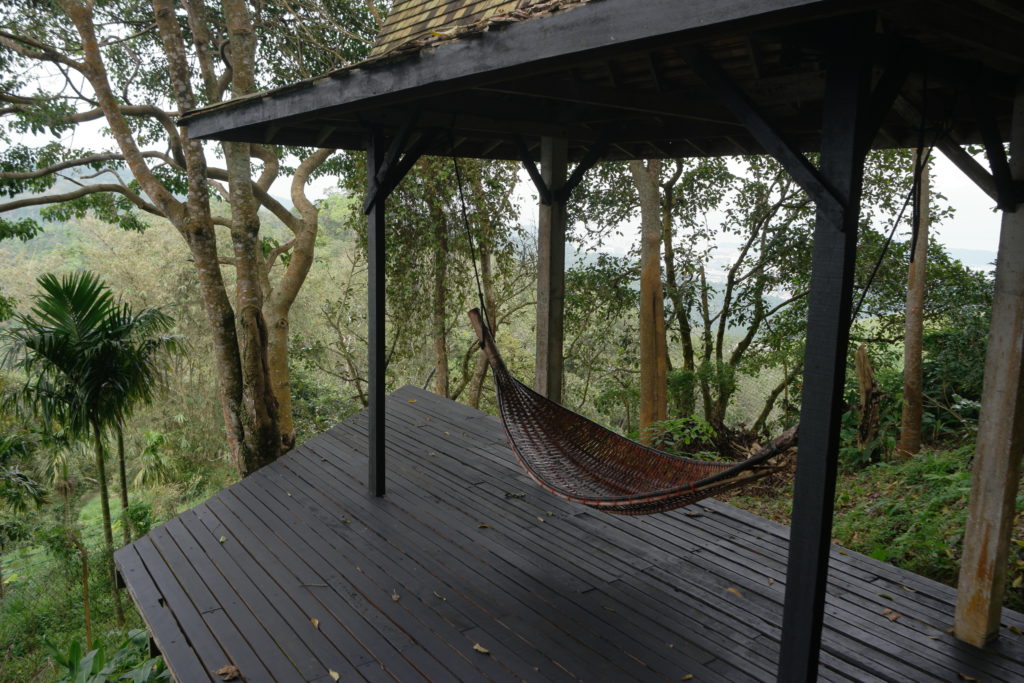 If these don't excite you enough, you should take a look at their infinity pool!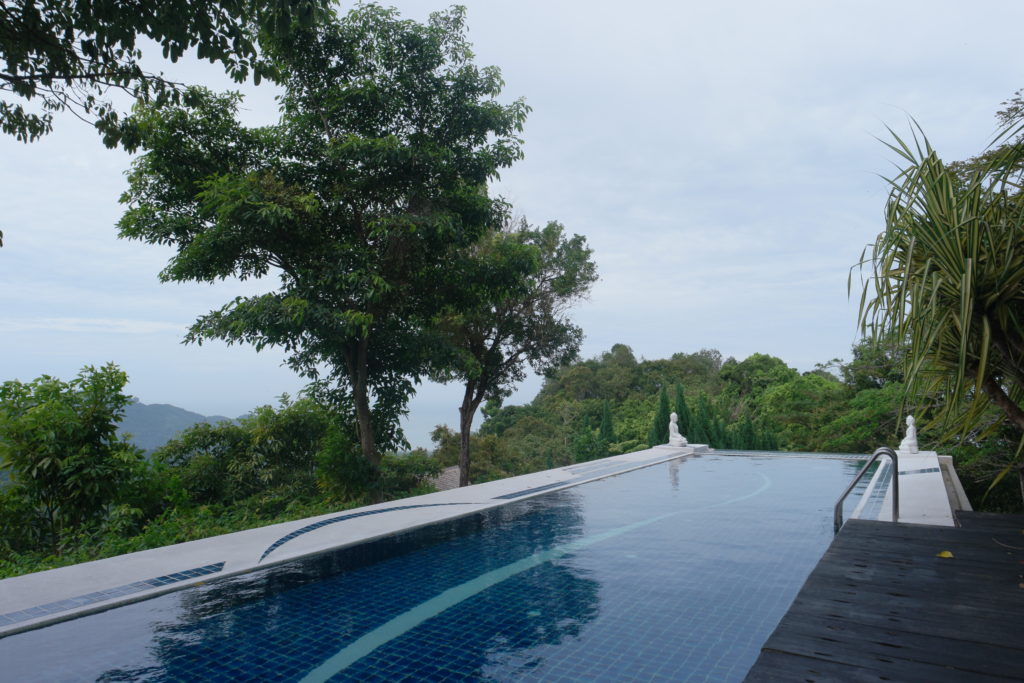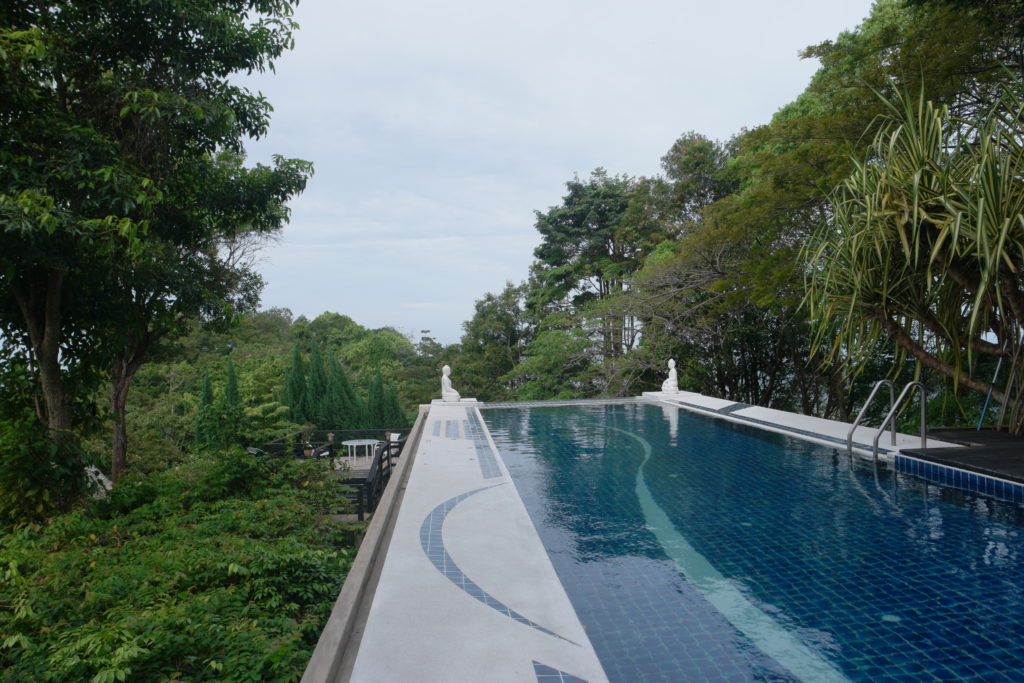 The water was freezing cold when I went in for a swim in the evening. I think not many pools in the world can beat a hilltop infinity pool. That's what I call a year end retreat!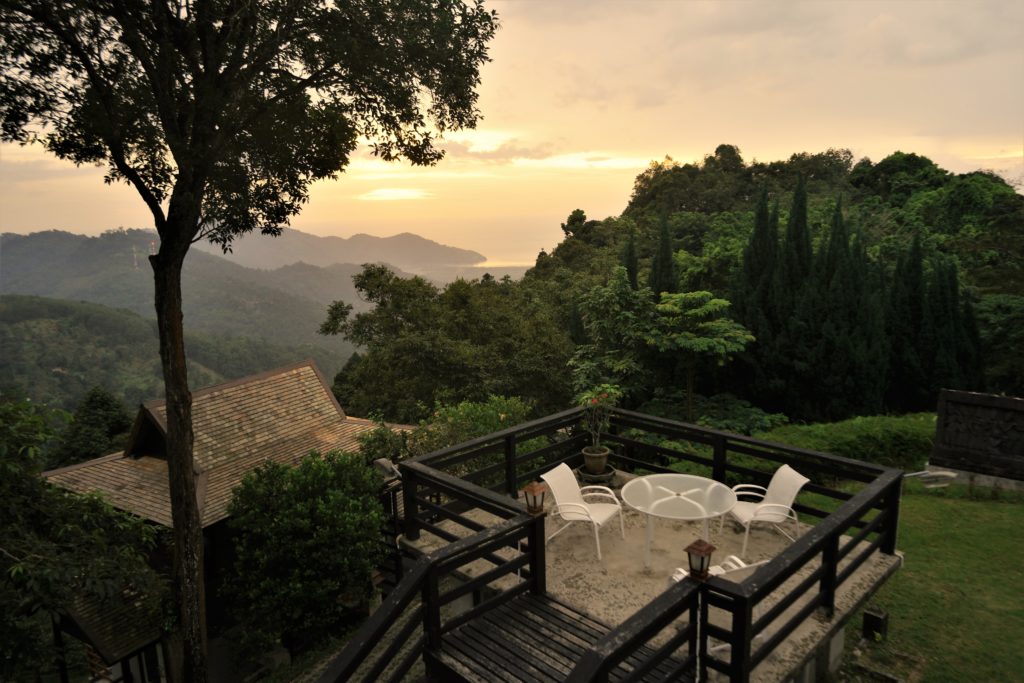 As night falls, temperature began to get colder here. Dinner at Malihom was priced as an add-on item on top of their 2D1N package. Quite surprising given that their package is already pretty expensive.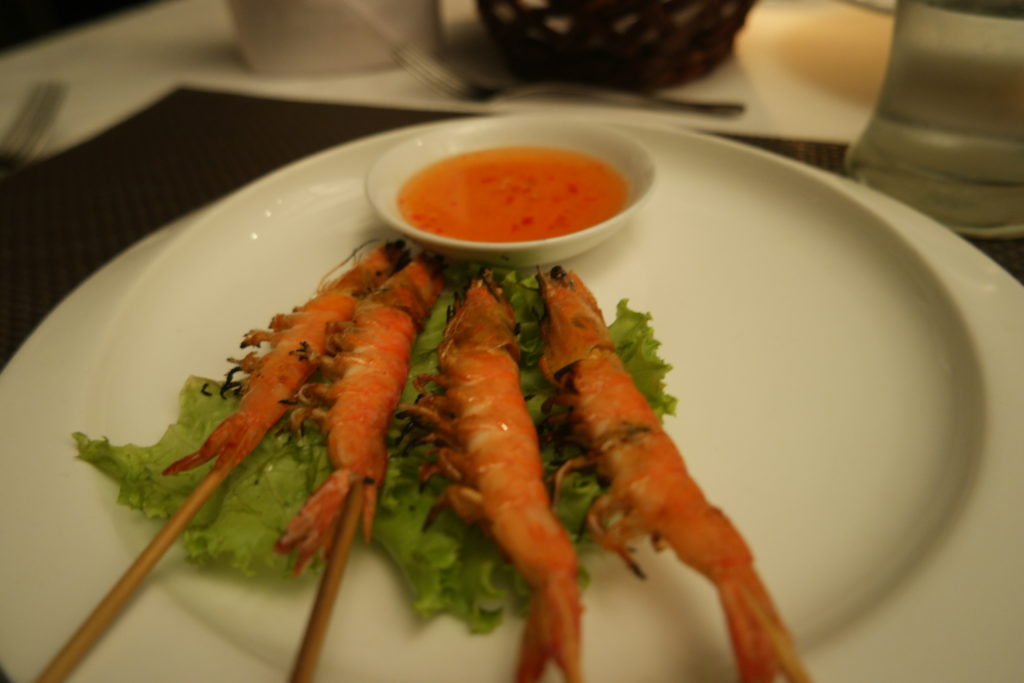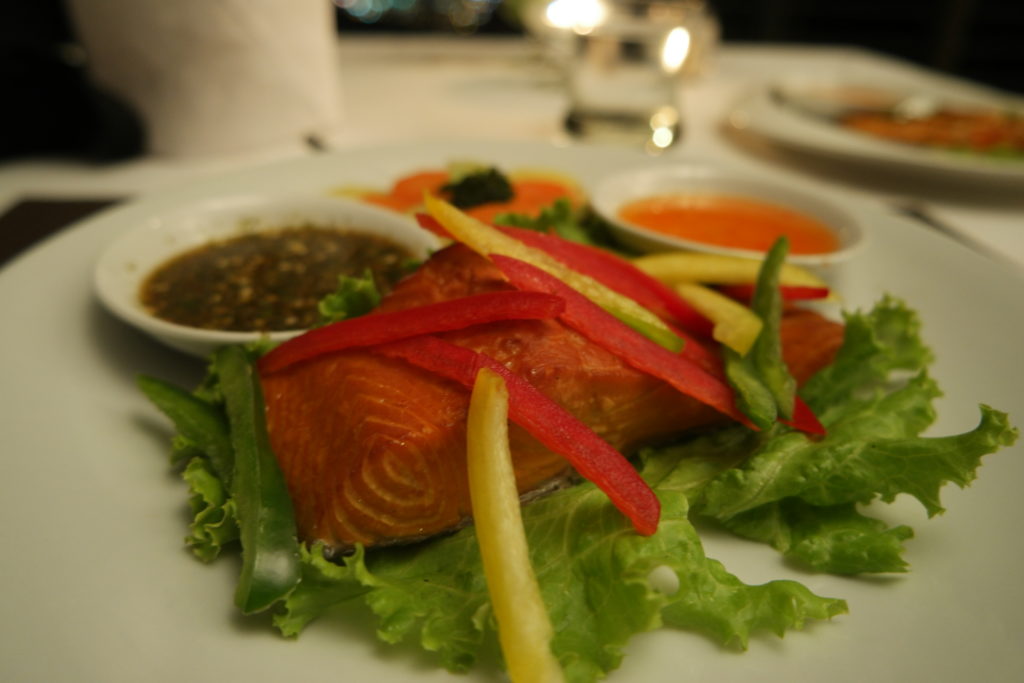 There were not much activities that we can do here at night besides hanging out at the TV room or borrowing some DVDs to watch it in our rooms. While I was browsing the DVDs, I had a chance to chat with a Belgian couple Kevin and Axelle. Kevin is a landscape architect whereas Axelle is a Science teacher. I was thrilled by Kevin's open-mindedness as he shared his wisdom about life with me. It felt like we were on the same wavelength and known each other for a long time. It was then we decided to explore Balik Pulau together the following day.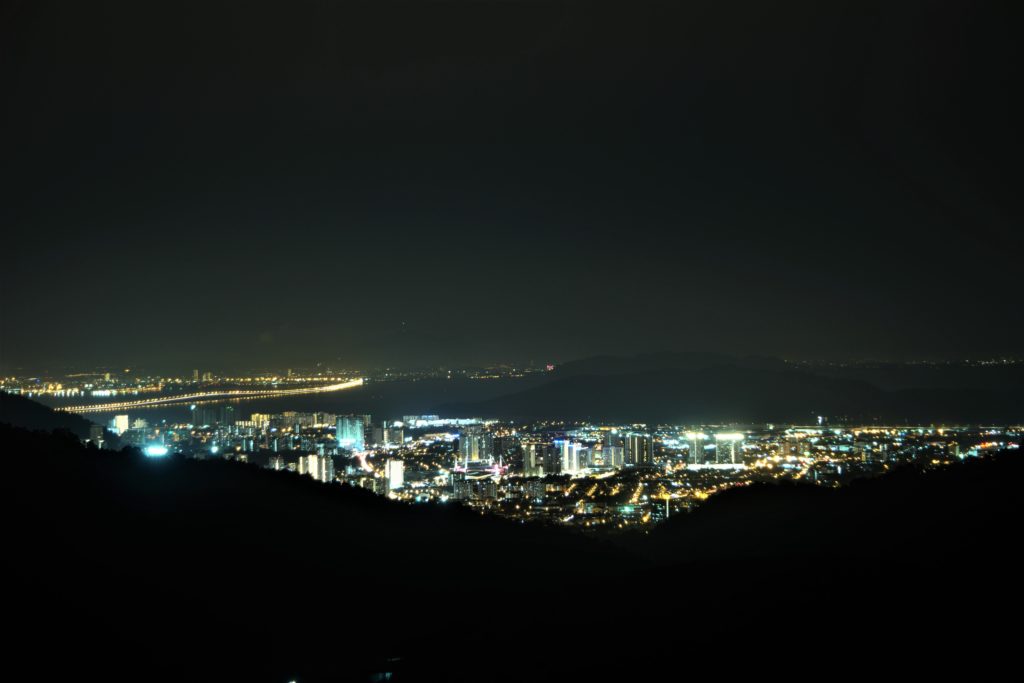 This beautiful nightscape was captured from my room balcony! 
---
Day 4

Time flies and it is already my final day in Penang. After discussing with Sheau Fung about our interest to explore Balik Pulau, she arranged a driver, Marcus to pick us up at noon for a 4-hour Balik Pulau tour. Marcus is born and bred in Balik Pulau so he is very familiar with the attractions and history of the place.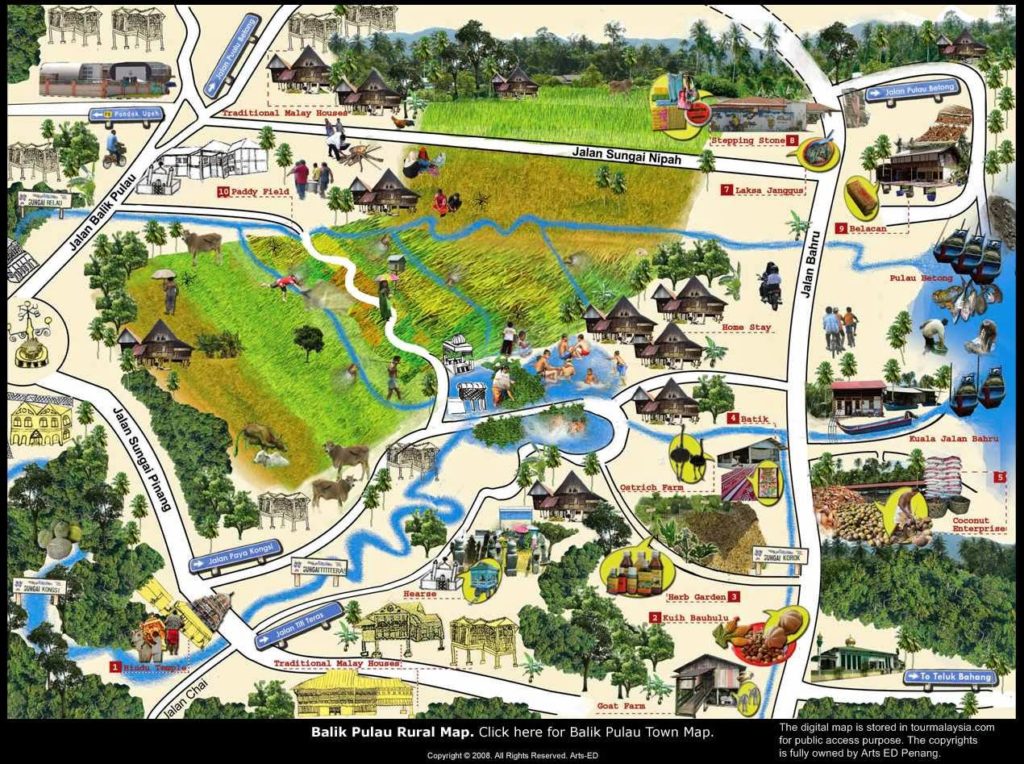 Our first stop was lunch at Balik Pulau Town. Marcus recommended us to try the Balik Pulau Laksa (yup it's my fourth Laksa in 4 days). Kevin and Axelle requested for less spicy but it was still too spicy for them in the end.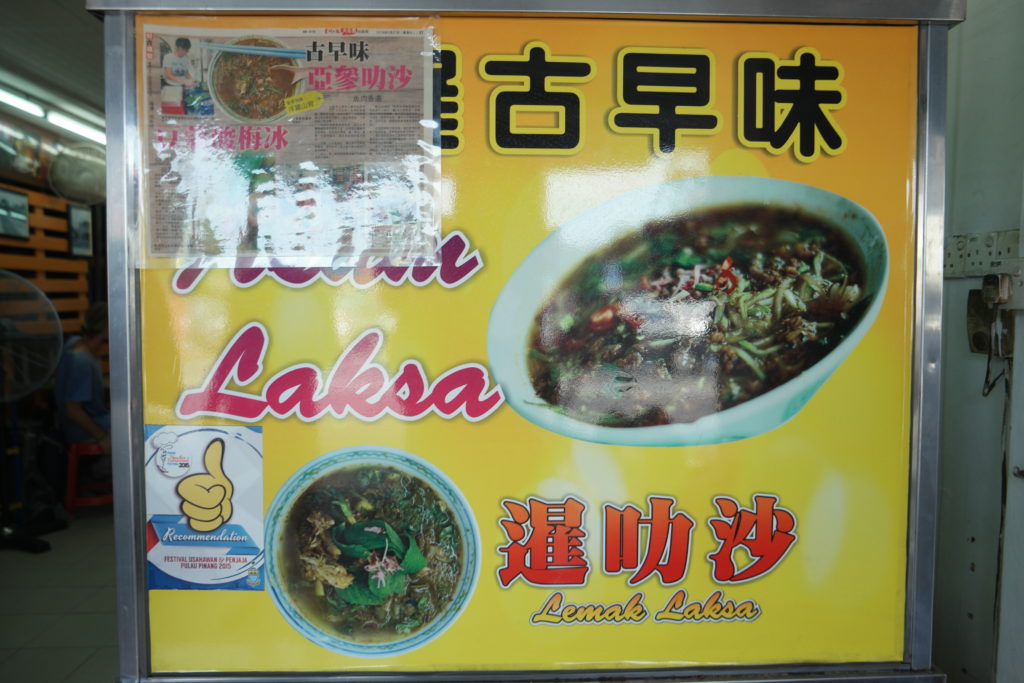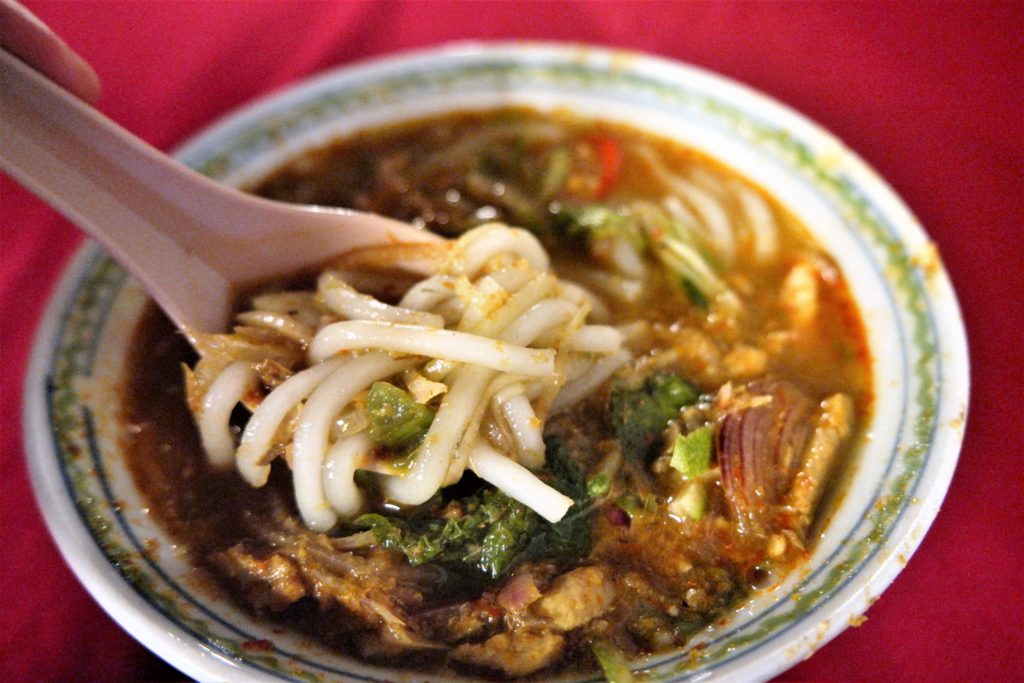 that was the best laksa i've ever had in my life!
The ingredient was so rich with all the sweet, sour, and spiciness well blended together in the broth. Truly unbelievable! Besides, we also ordered some Popiah (Kevin's favourite) and Ice Kacang to go along with the Laksa. 
Our next destination was my favourite of the Balik Pulau Tour - Pasir Panjang Beach. It is a secluded beach hidden at the back end of Balik Pulau near Pulau Betong. The beach was huge, white and quiet. However, the sand was quite coarse unlike those in Batu Ferringhi.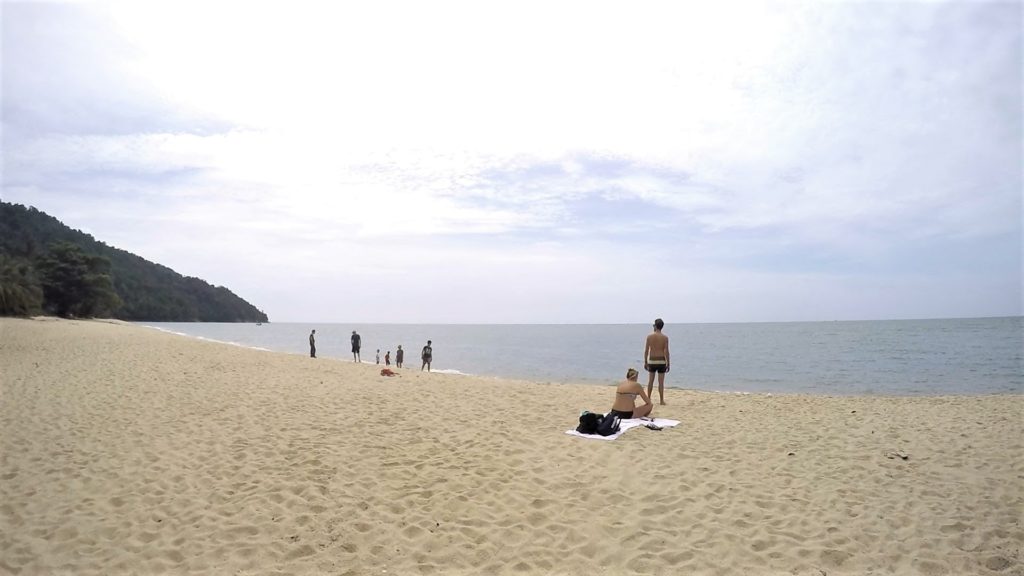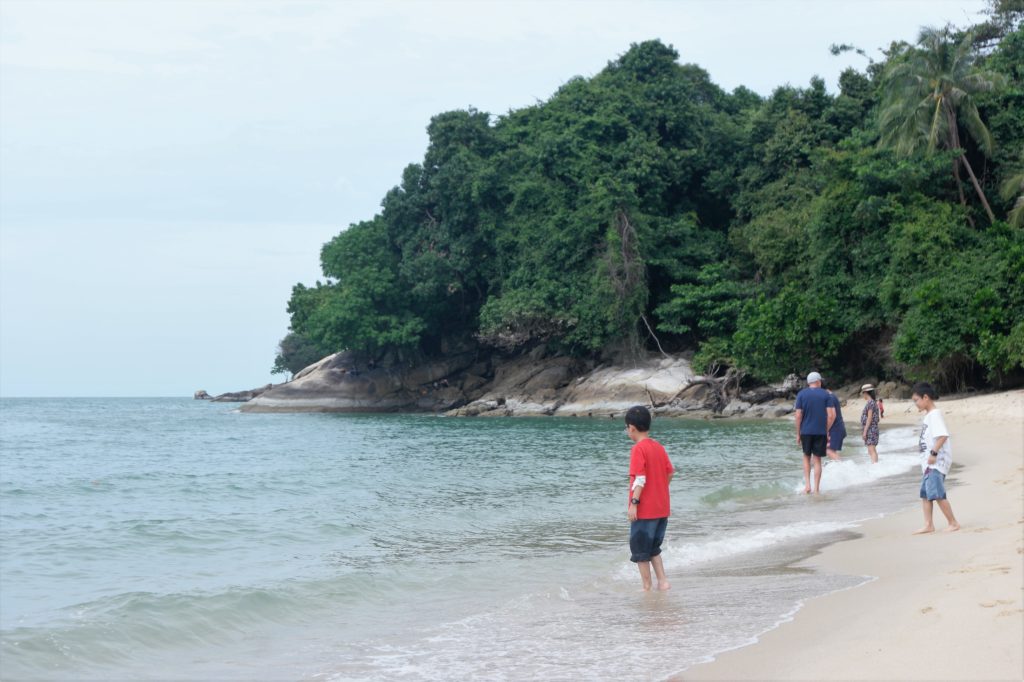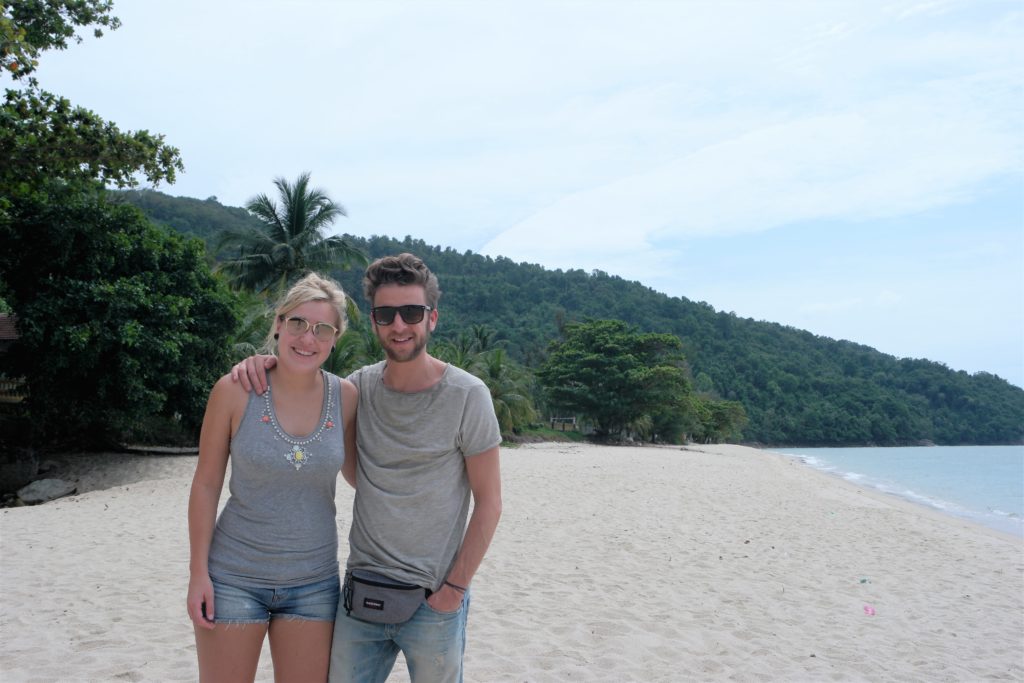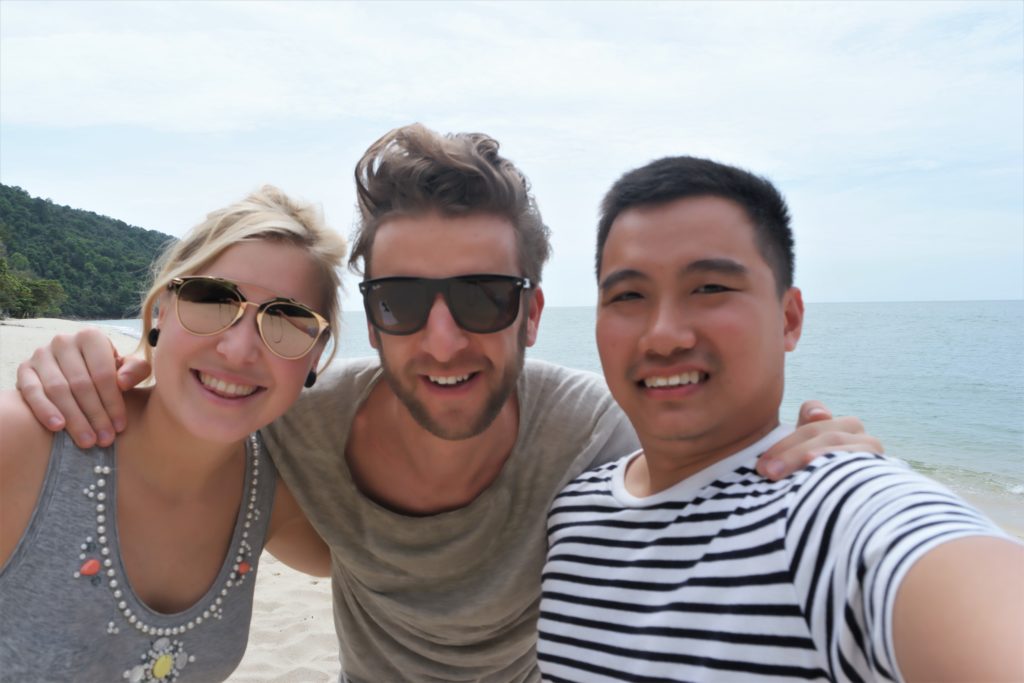 We spent almost an hour at the beach before heading to the Pulau Betong Fishing Village. According to Marcus, both Paisr Panjang Beach and the fishing village were hit by the 2004 Tsunami. We had quite high expectations for the fishing village initially but it ended in a greater disappointment as the village wasn't as scenic as depicted in the tour map.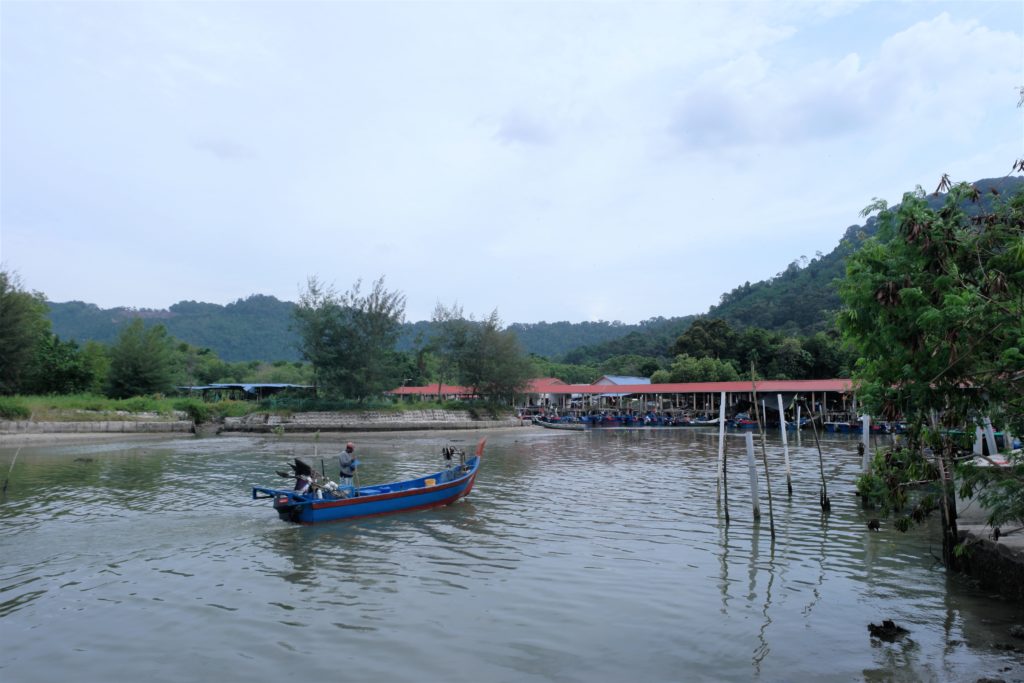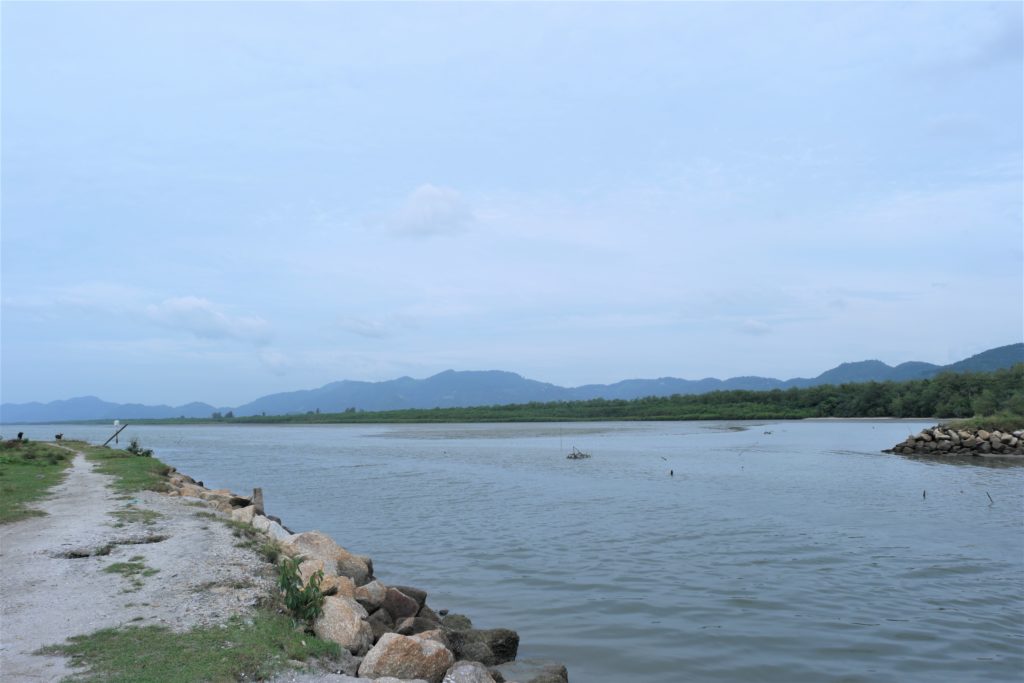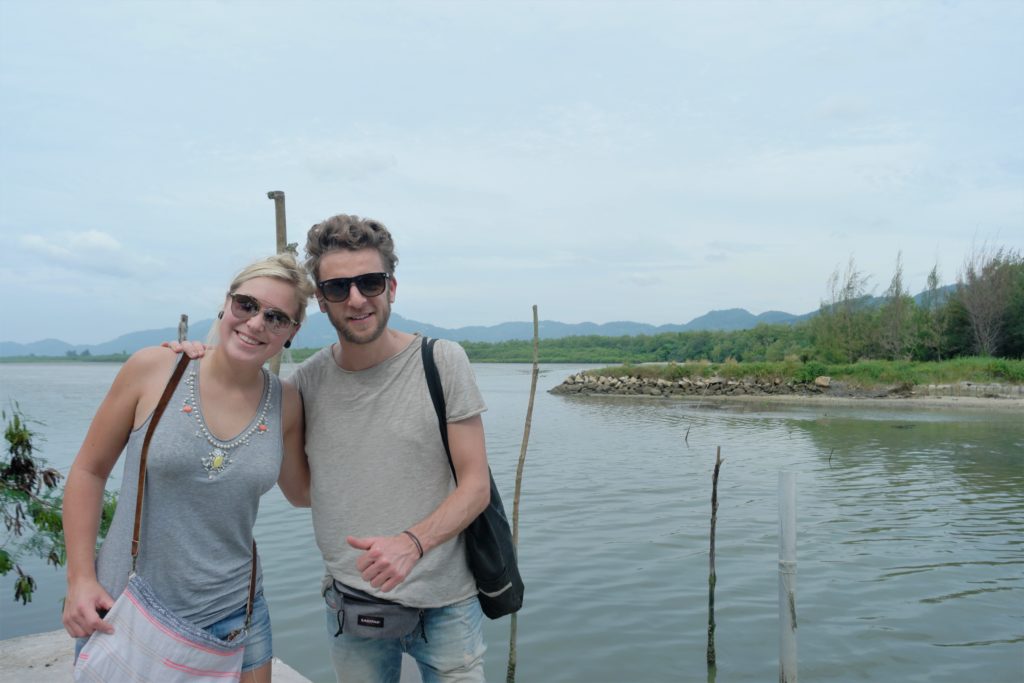 Our next and final stop was the paddy fields along Jalan Sungai Nipah. Paddy fields at Balik Pulau are getting lesser by the years as they are slowly developed into residential areas.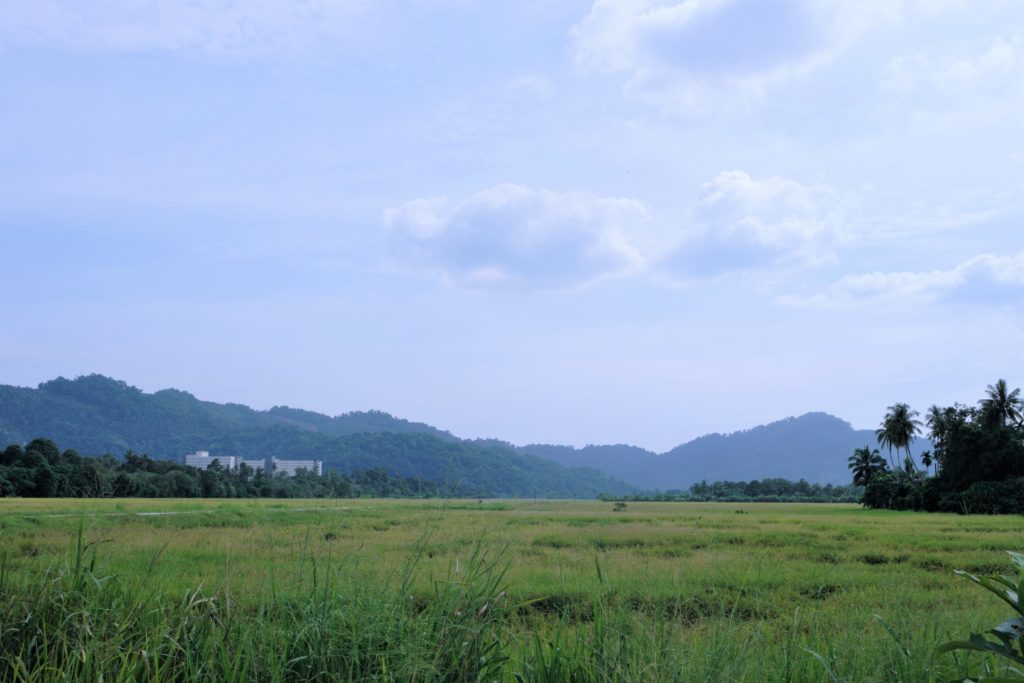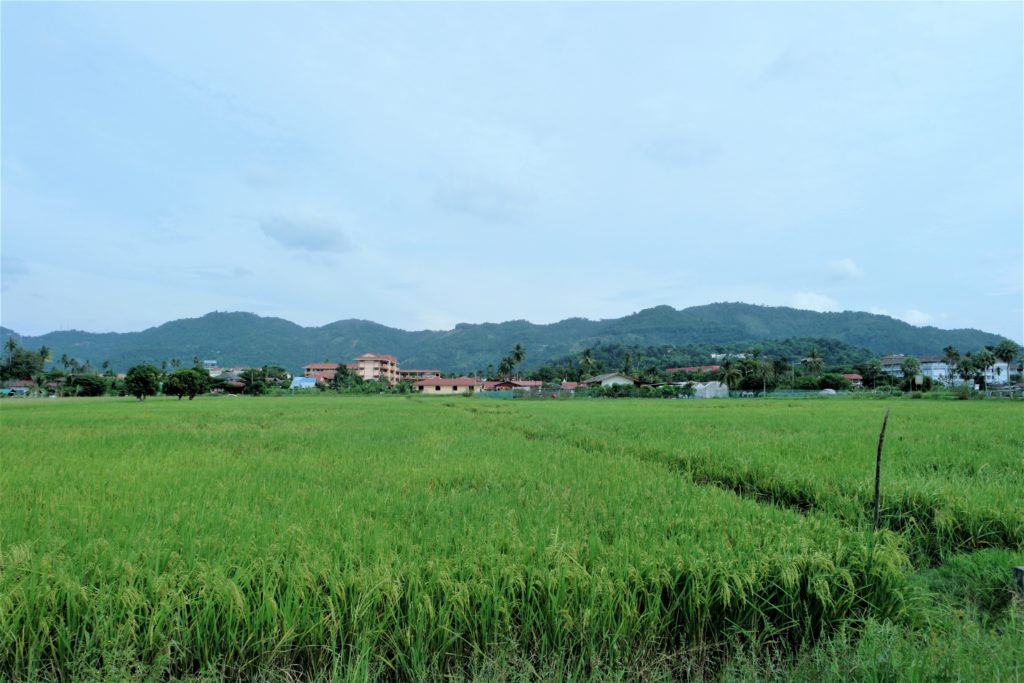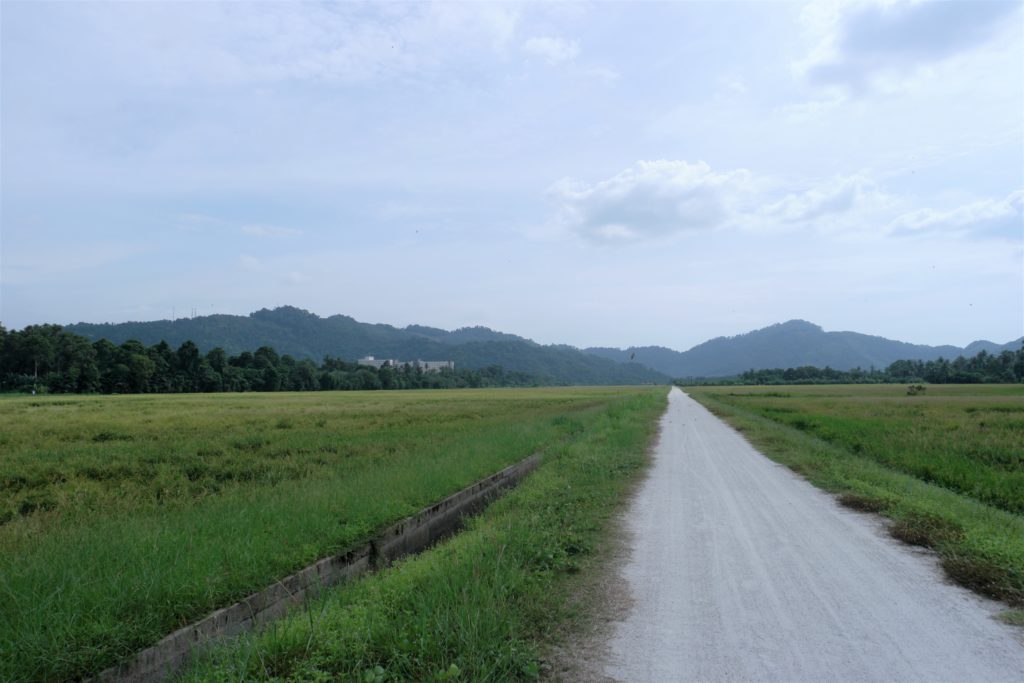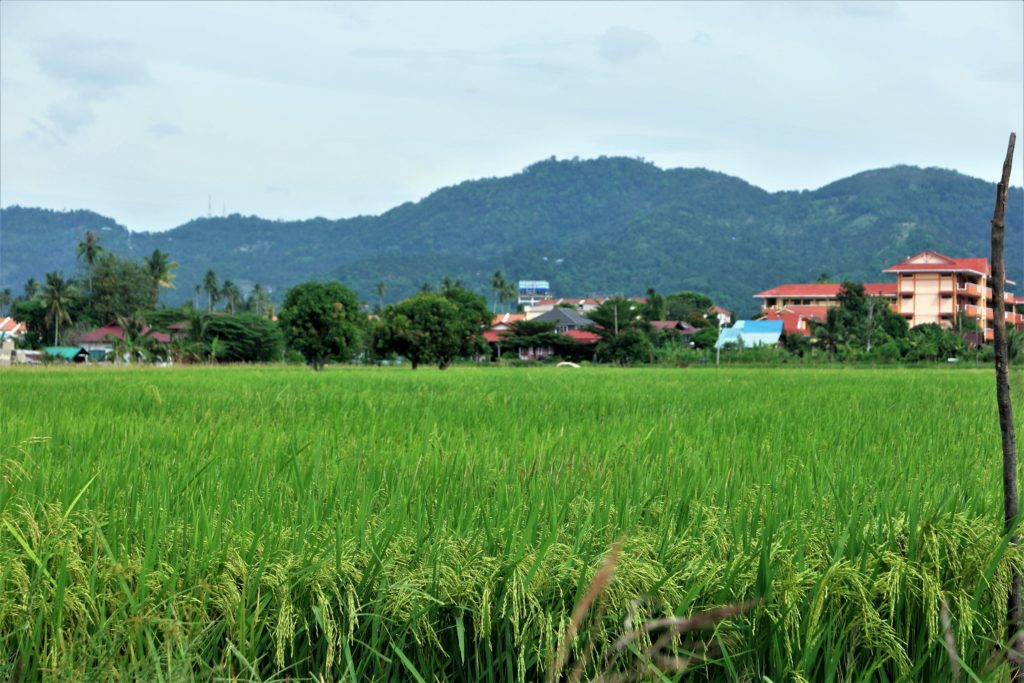 Marcus also drove us up to a hill called Little Genting for a bird's eye view of Balik Pulau. But I thought that the views from Malihom was much better. After sending us back to Malihom, I bid goodbye to Kevin and Axelle before taking Marcus' ride to Balik Pulau Bus Terminal. From there, I was able to catch Bus 502 to Dato Keramat to settle some unfinished business.
A trip to Penang wouldn't be complete without trying its most famous Siam Road Charcoal Char Kuey Teow. I queued at the road side stall and had my Char Kuey Teow served at the coffee shop opposite the stall. The queue wasn't long but there were already many waiting in the coffee shop.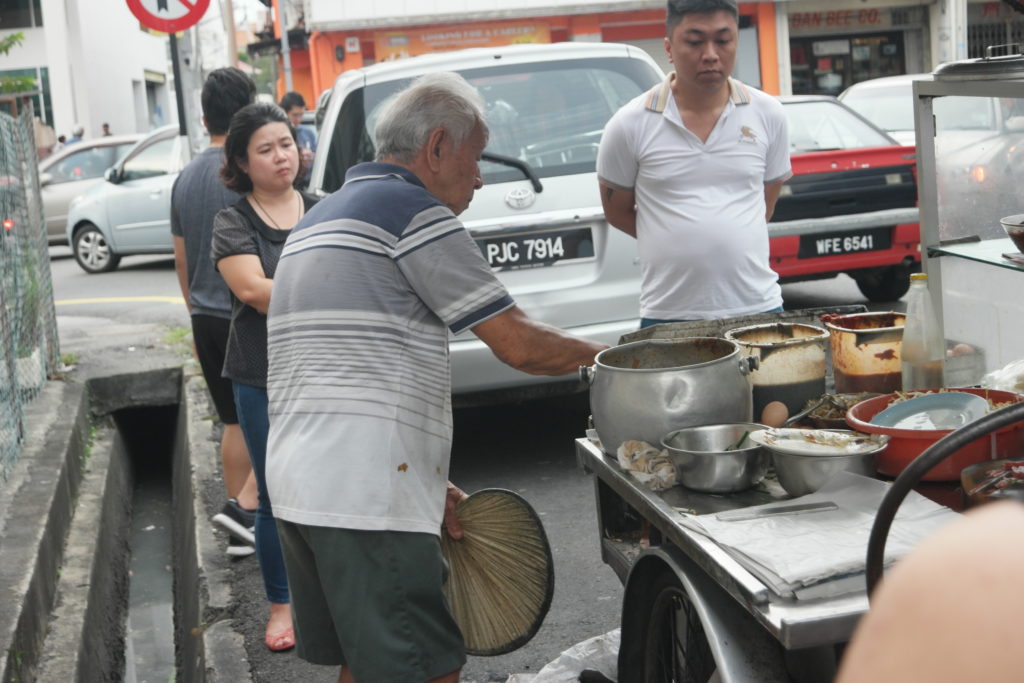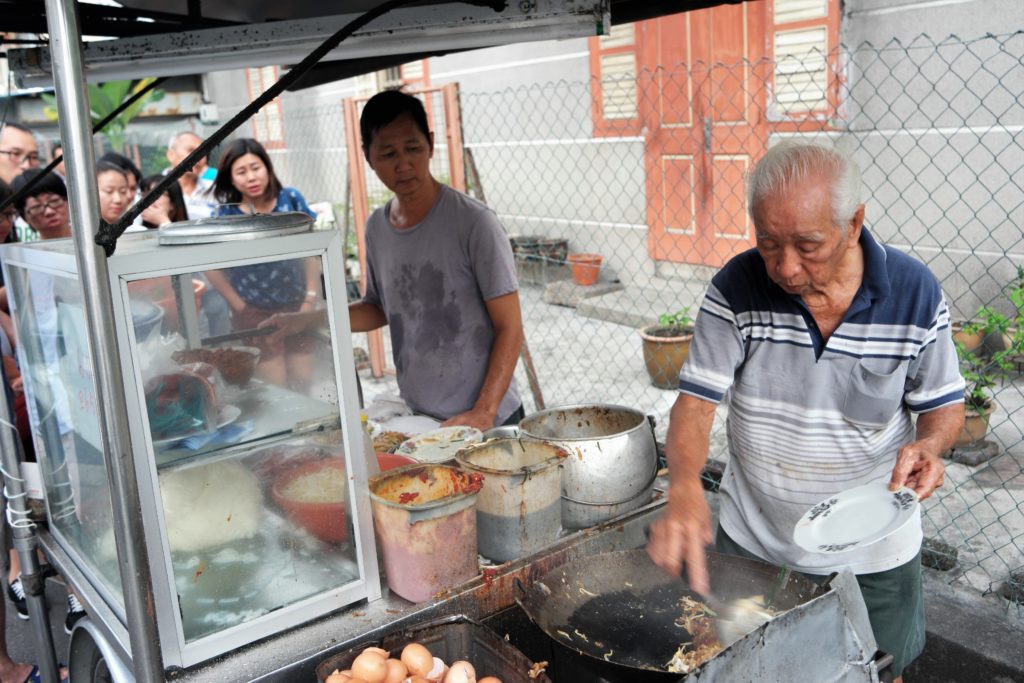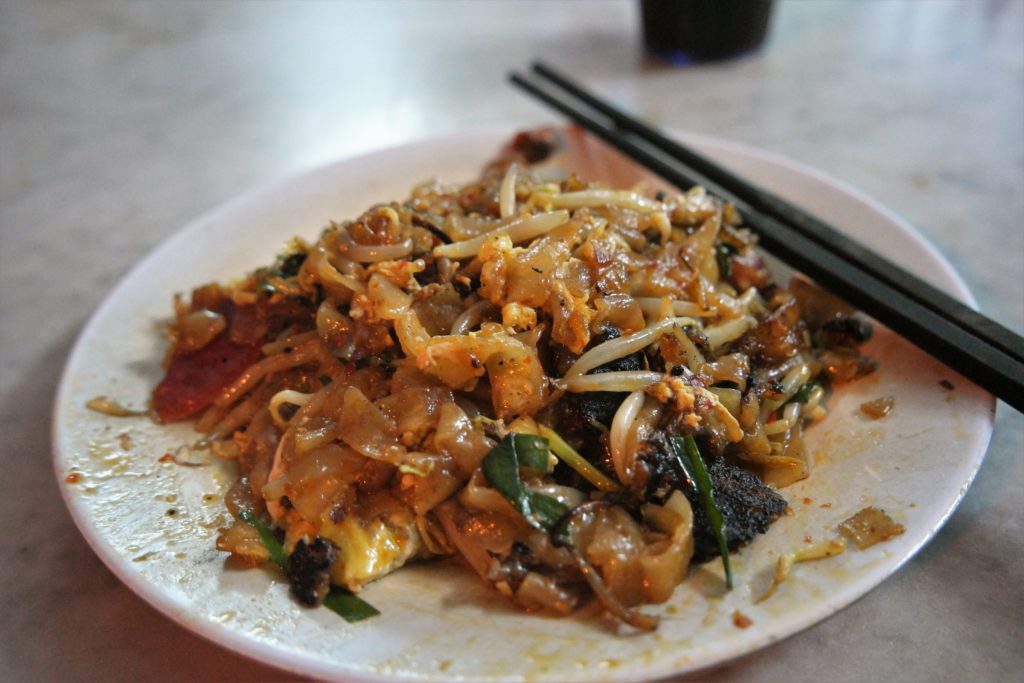 So far this was my favourite Char Kuey Teow that I've tried in Penang. Every ingredient was very well stir fried and it just got more and more delicious as I savoured it. I believe it was down to the combination of a well managed wok hei and the use of lard to stir fry the Kuey Teow.
I still had time to try out the famous Duck Kuey Chap at Kimberley Street. Although I was already half full from the Kuey Teow, I heard that this Kuey Chap is something not to be missed on anyone's Penang food list.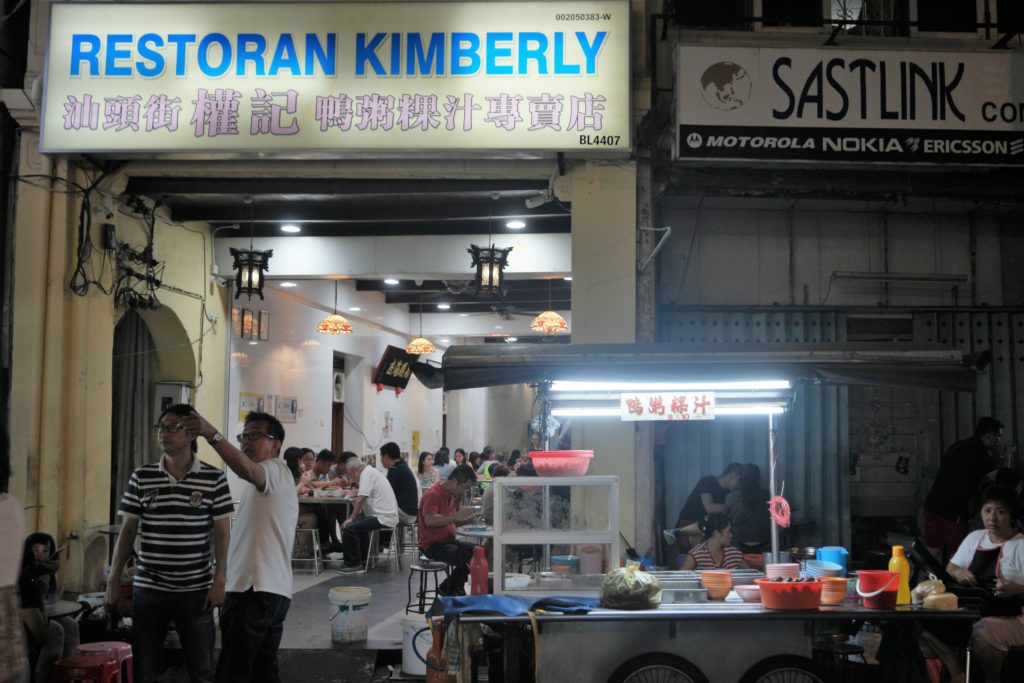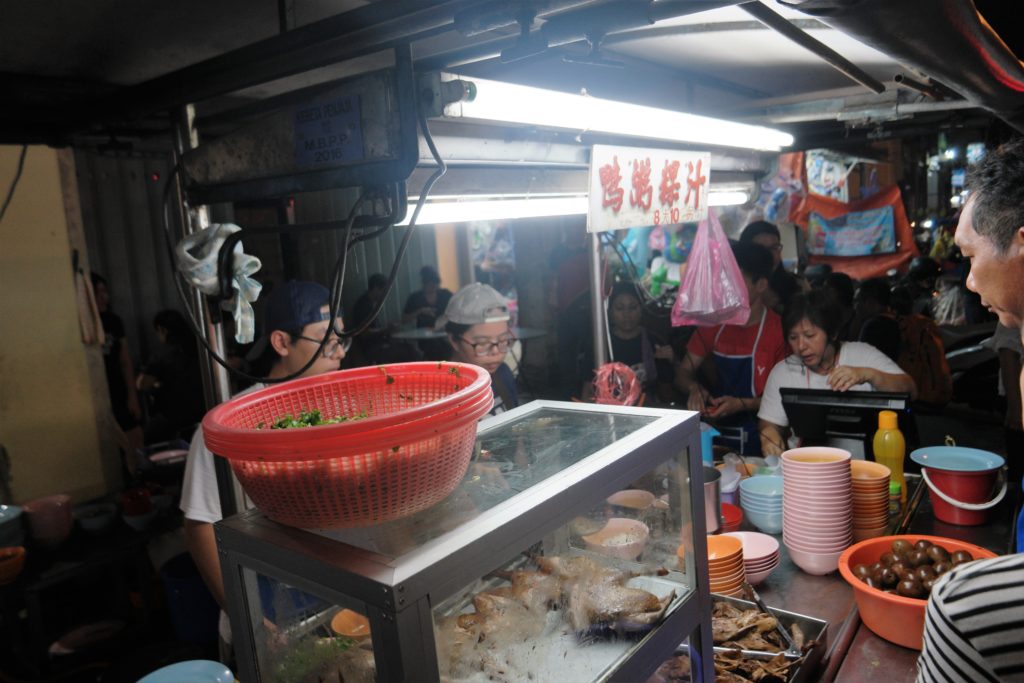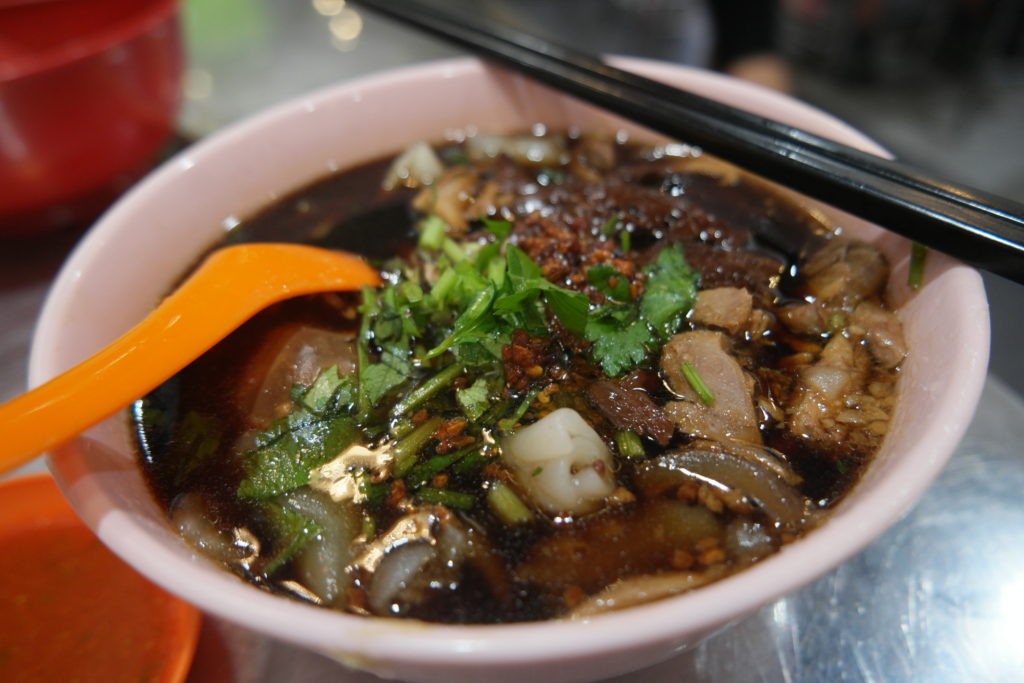 The Kuey Chap in Penang was quite different compared to those I've tried in Singapore. They were curled instead of flat. Not too sure whether because I was already half full at that moment, I thought the dish was just alright. 
That concluded my 4D3N solo trip to Penang. Penang is definitely one of Malaysia's top place to visit for its tourist attractions and awesome food. I've also achieved my goal to explore Penang by public transport! Will share my Penang public transport experience with you guys in a future post.
We are not done yet with Penang so STAY TUNE!