While searching for accommodation around Balik Pulau, I chanced upon this stunning, award winning resort located on the hill top of Balik Pulau - Malihom Private Estate (Malihom Retreat). I was captivated by its beautiful hilltop views and stunning infinity pool!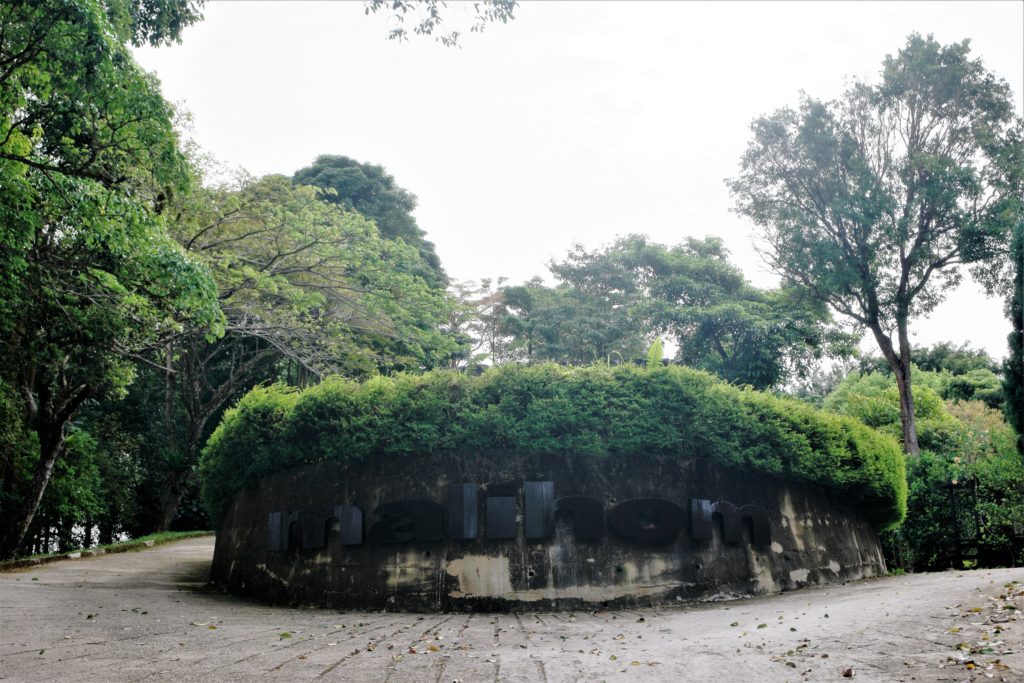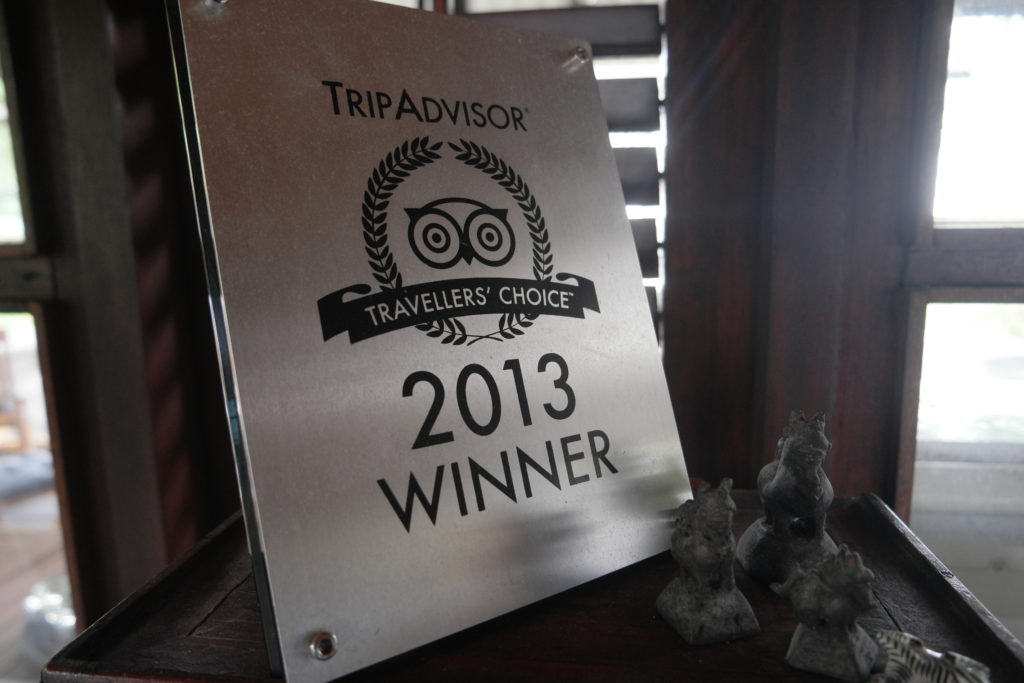 The only way to get to Malihom is by car. When I was on my way to the resort, the GPS somehow lost its way and so were we. Fortunately, Malihom's manager Sheau Fung gave us a series of clear directions after I called her. I was greeted by Sheau Fung at the foothill and she drove me up to Malihom Resort. The zig-zagged uphill ride was narrow and bumpy. It really takes some skills to drive up that uphill road and not to throw up too.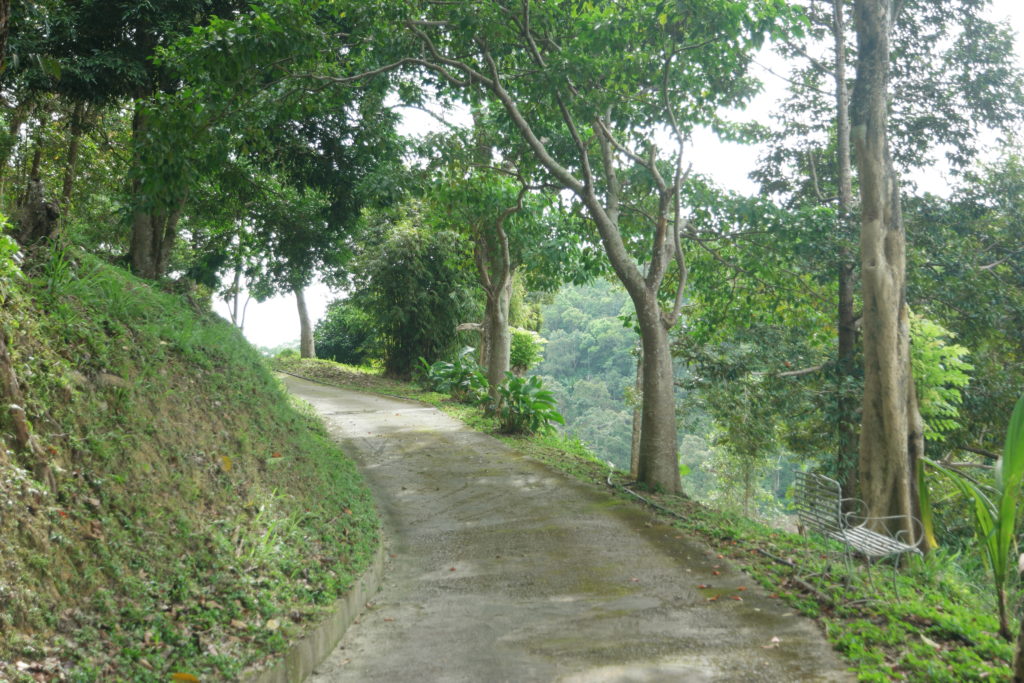 Overview
Malihom is a Thai-Buddhism style resort converted from traditional Thai rice barns. I really like the Thai-Buddhism atmosphere around Malihom. It gives you that serene and yoga-like peace of mind.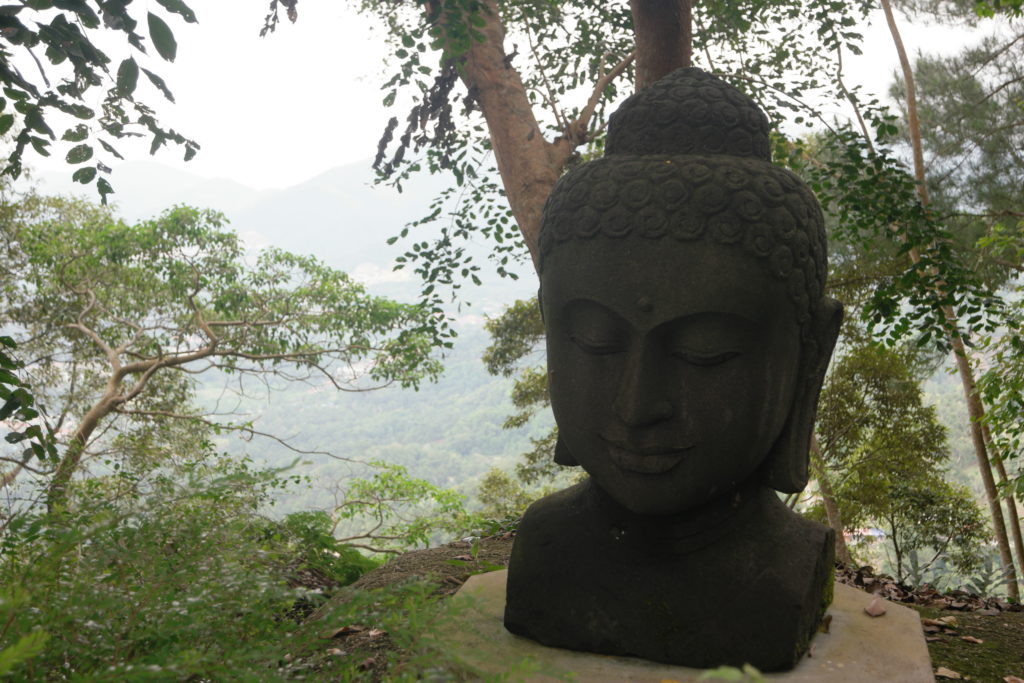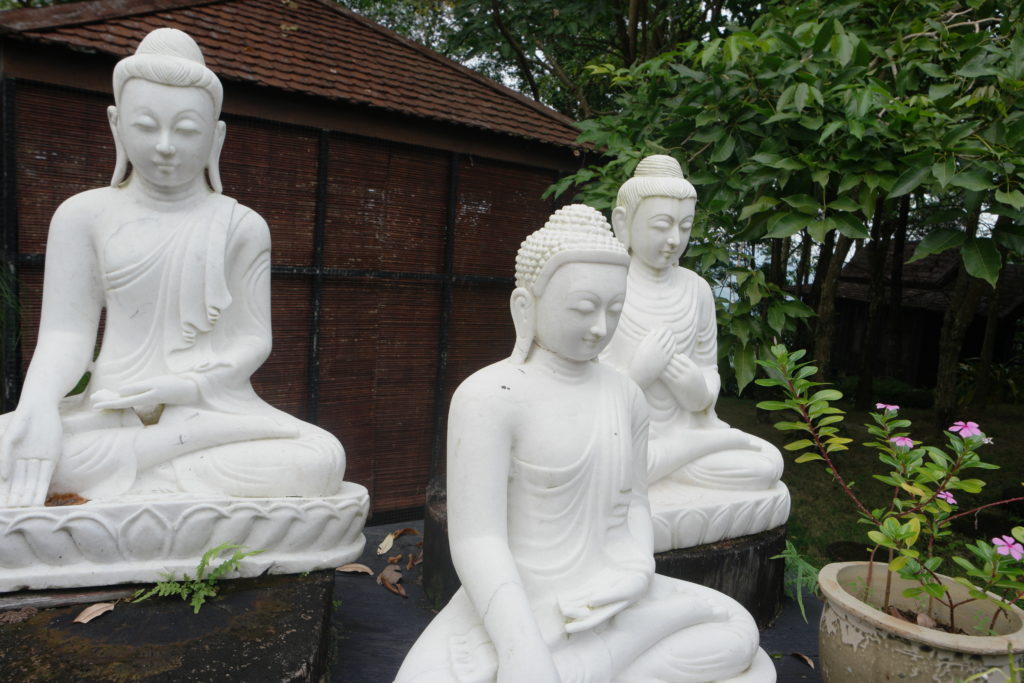 There are 8 barns (that's how they call their rooms) at Malihom with their own unique character and private deck. I chose Aloun which offers a sunrise view overlooking the Penang Bridge. There is also a jungle trekking path that you can take to sight see around but I was warned to watch out for stray dogs especially after 4pm. 
The Room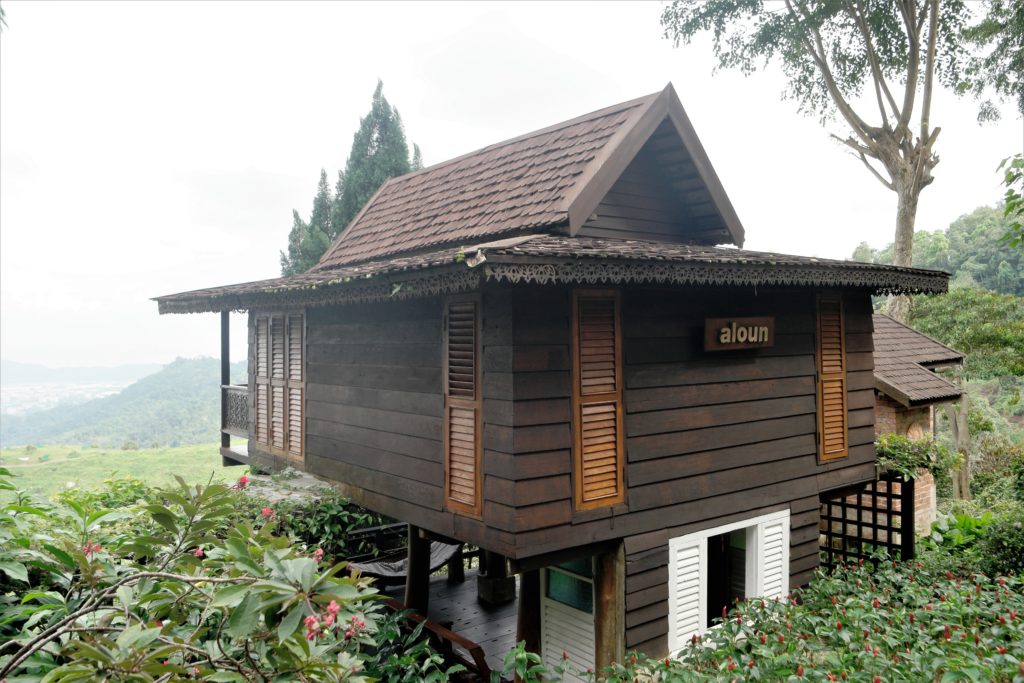 Upon entering the room, I was amazed by the coziness and how natural it was as the entire room was made of wood. The room is air-conditioned with an attached toilet. The bathroom however is located outside of the room (yes, it is outdoors). The bed was extremely comfortable, decorated with flower petals. I think it would make a very romantic getaway.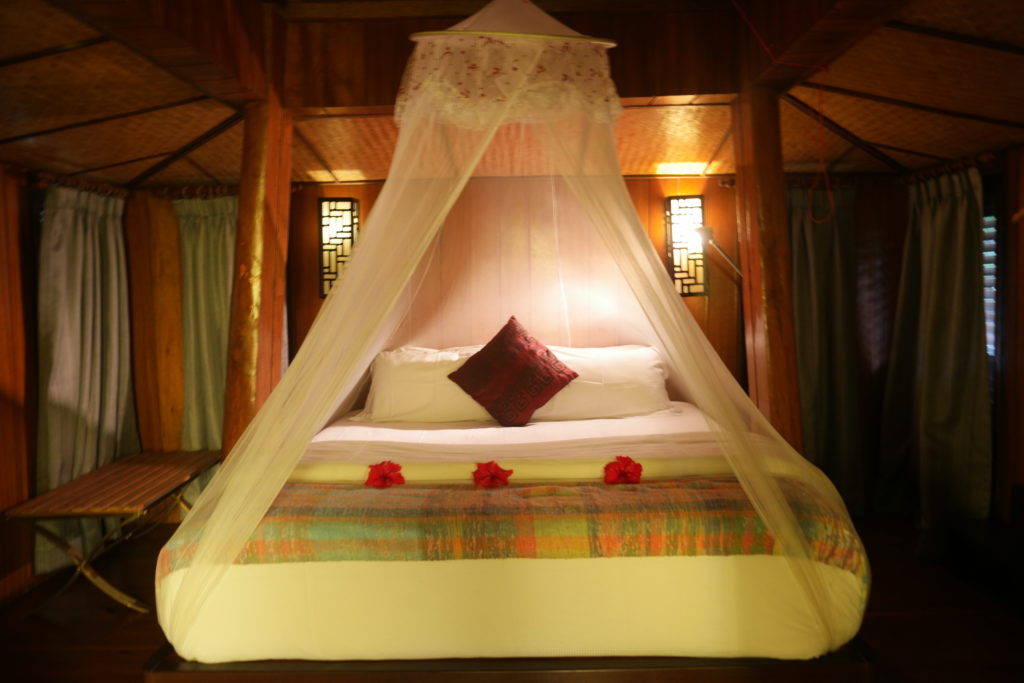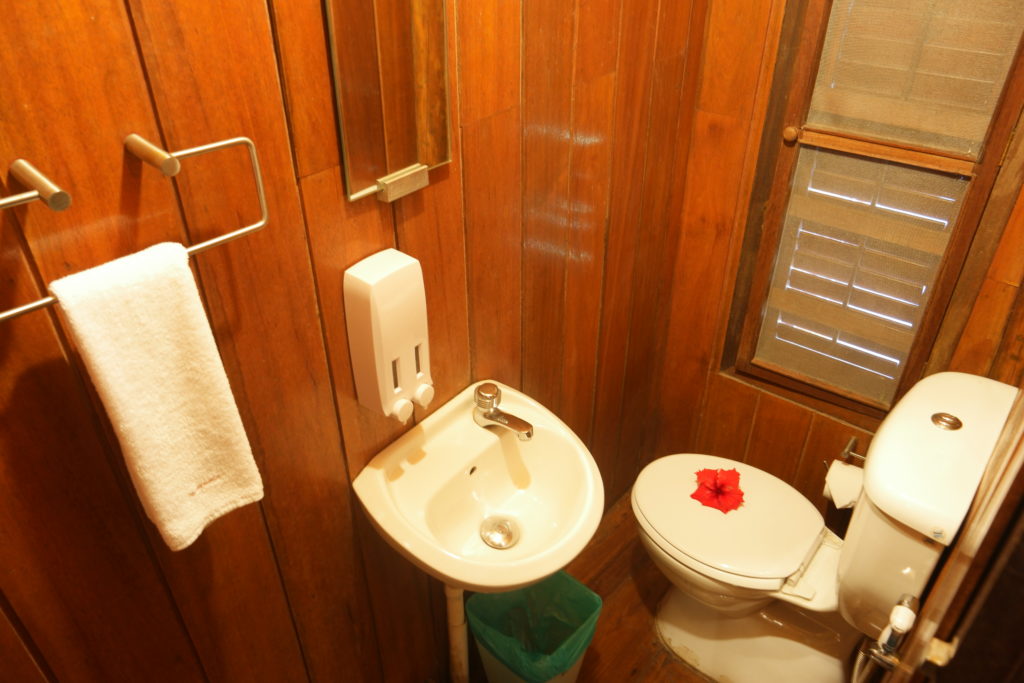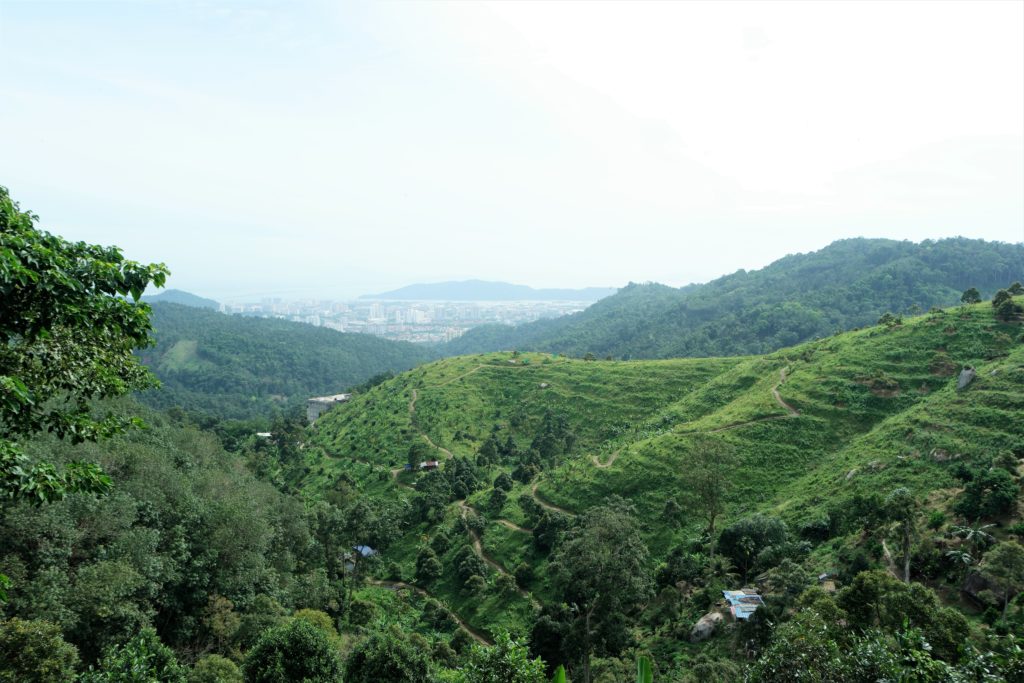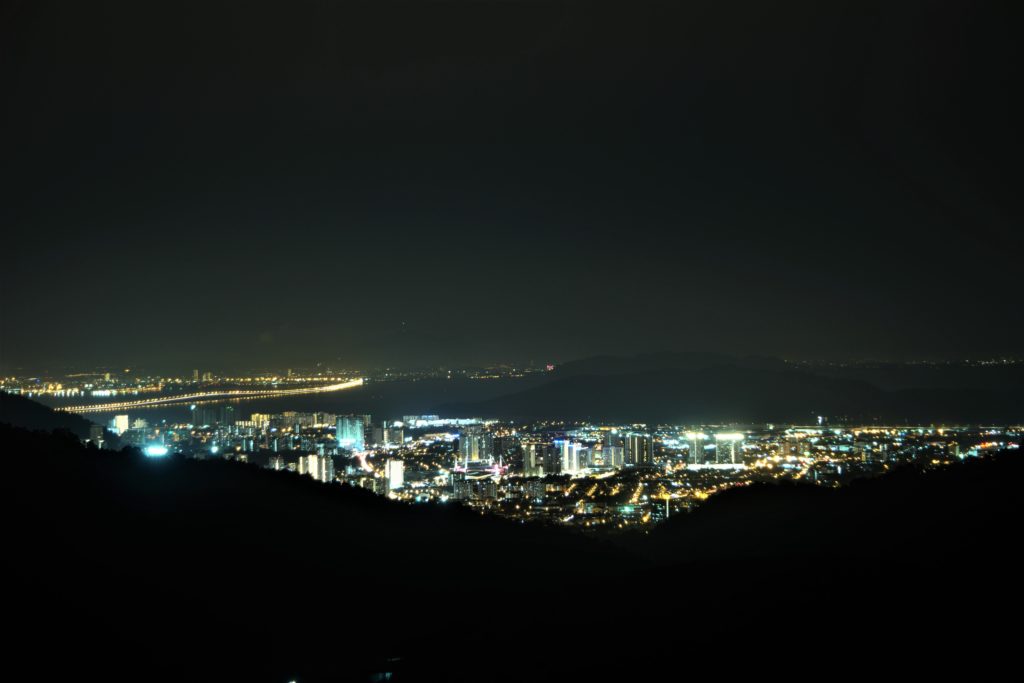 There is a mini bathtub in the outdoor bathroom to pamper yourself with some DIY flower bath. However, I did notice that the water in the tub was a little bit dirty probably due to the fact that the bathroom is outdoor. You can always opt for the shower like I did.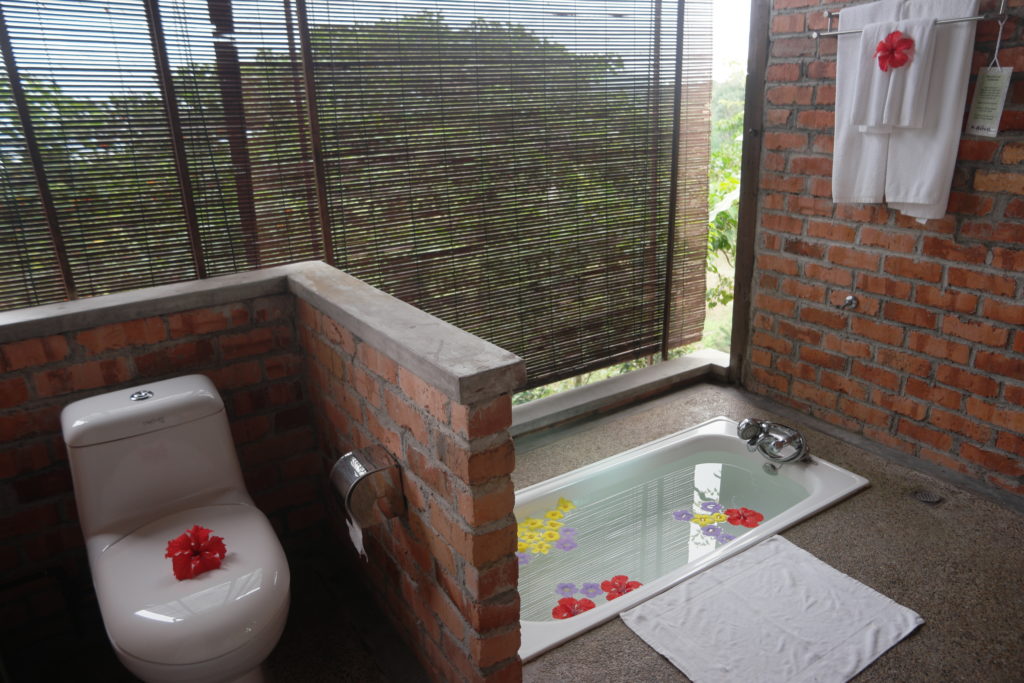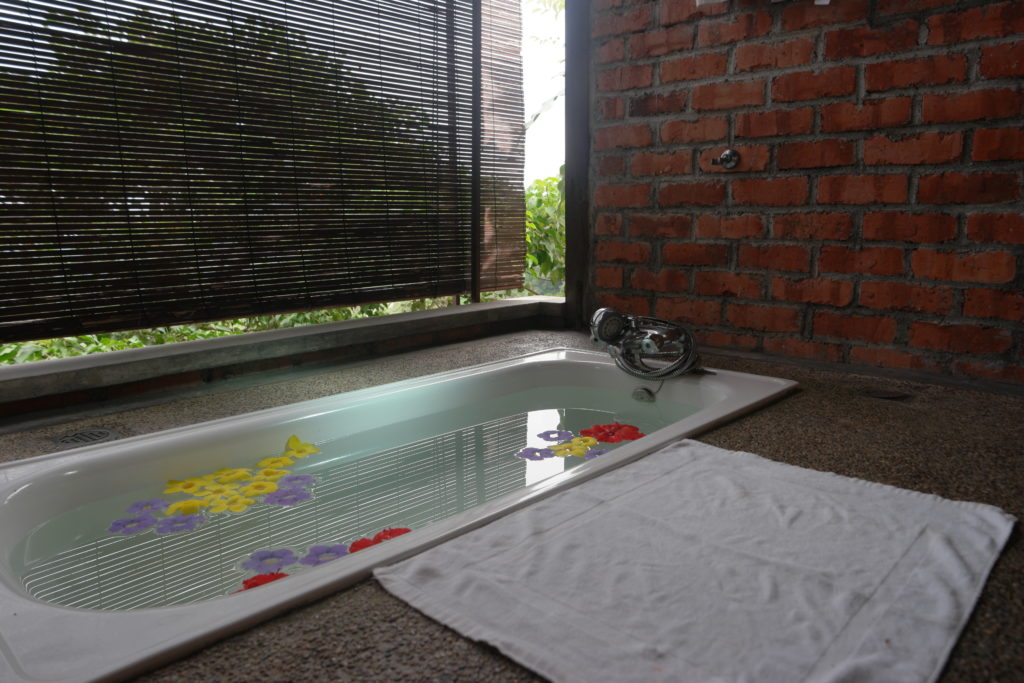 Amenities 
The room is equipped with a mini fridge (with drinkable water) and a television with limited channels. You can borrow some DVDs from the TV Room if you feel too boring at night as there are not a lot of activities you can do here after sunset. They also provide a few bathrobes which you can use as your towel.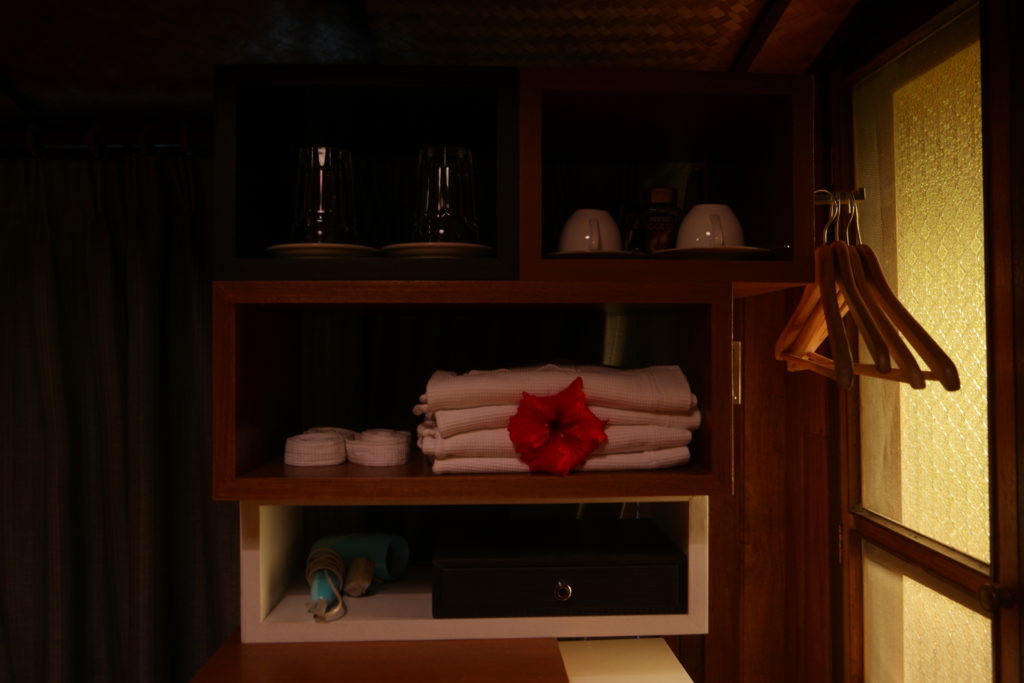 Wifi and 3G connection here is extremely limited even at the common areas. It is very common that you can't even get yourself logged on to the internet here.  
Facilities
My favourite part of Malihom has to be its infinity pool. The sunset view from the pool was amazing and the feeling of swimming at the hilltop was really unforgettable.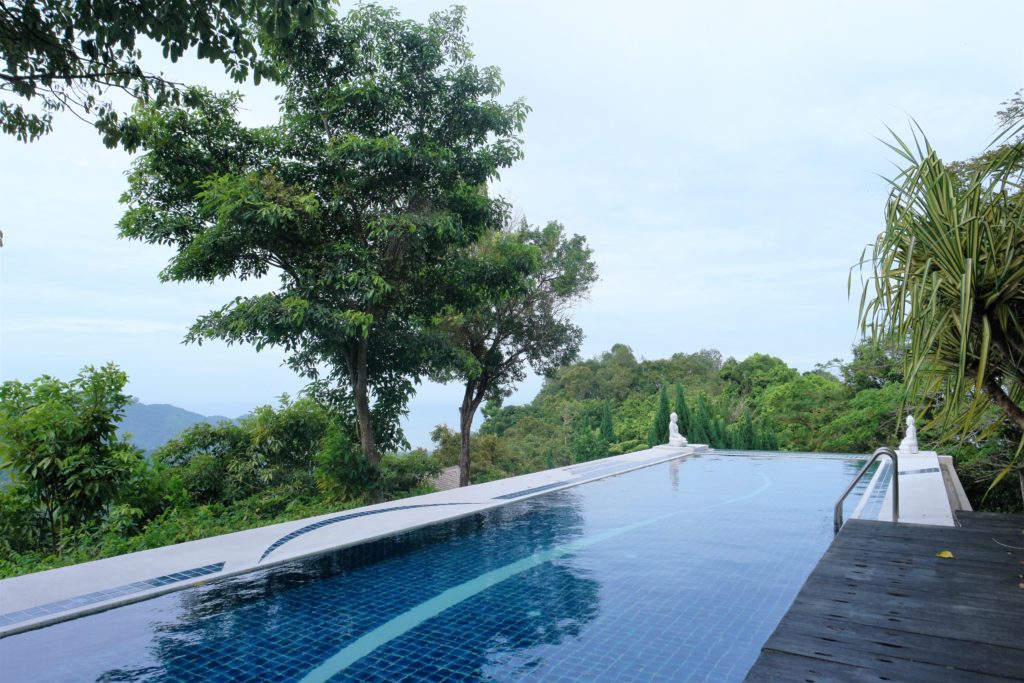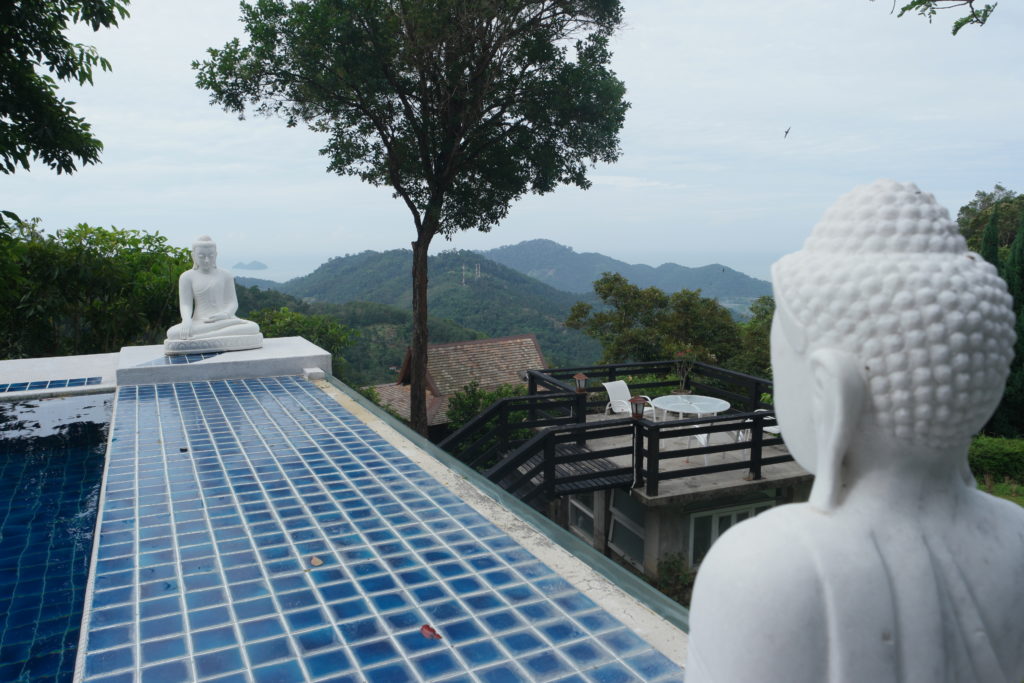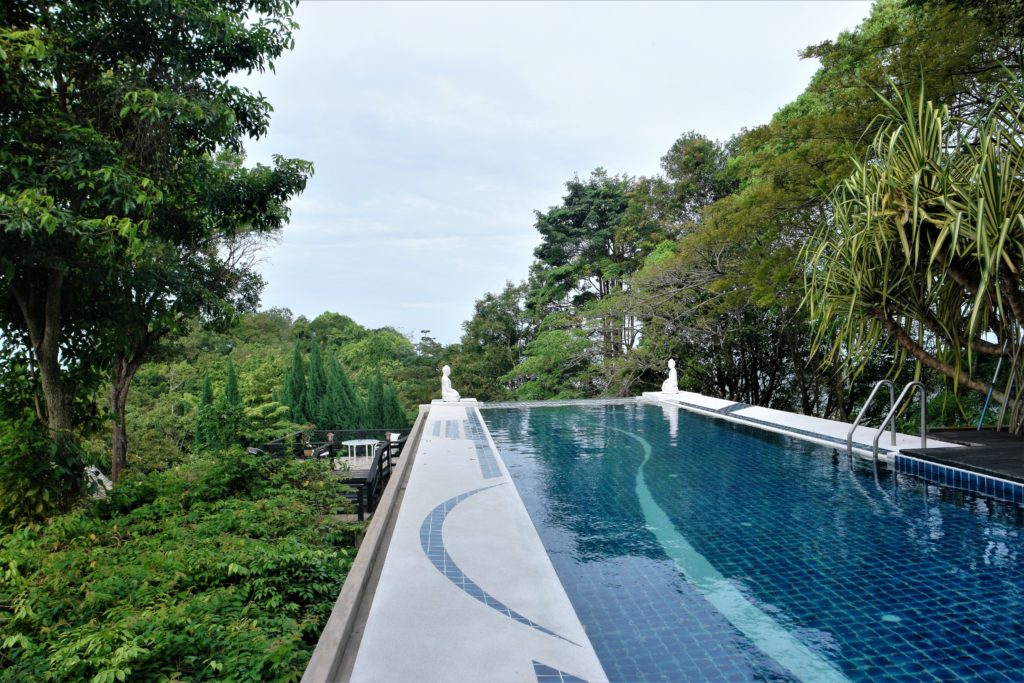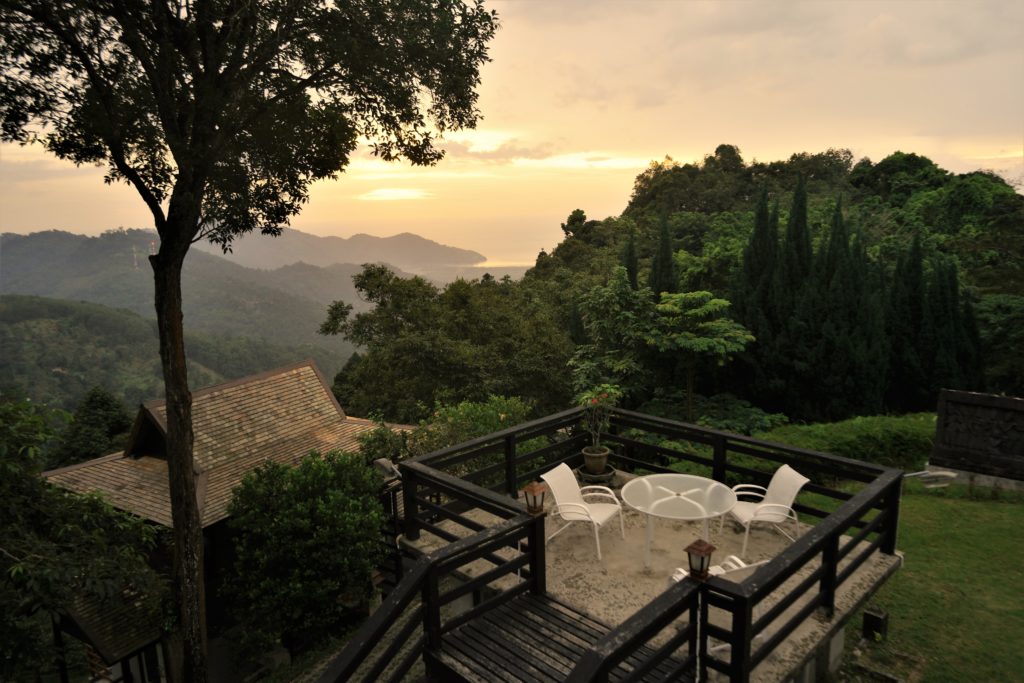 My second favourite is their hammocks, be it the one below my room or the one at the common area. Relaxing and swinging on the hammock while enjoying the stunning hilltop view is just something that you won't do on every other day.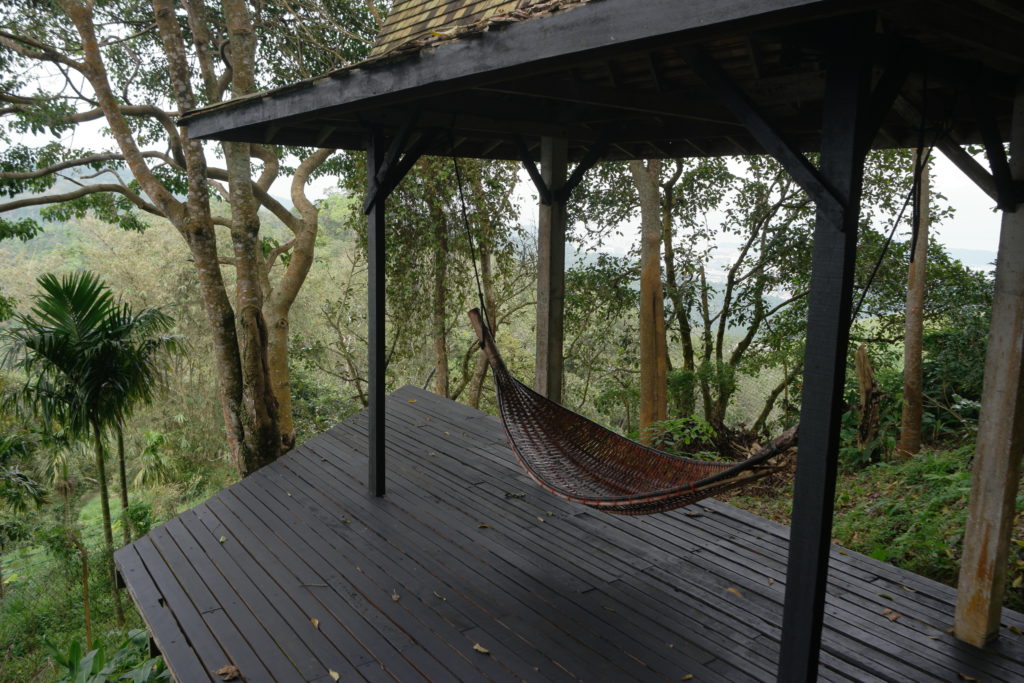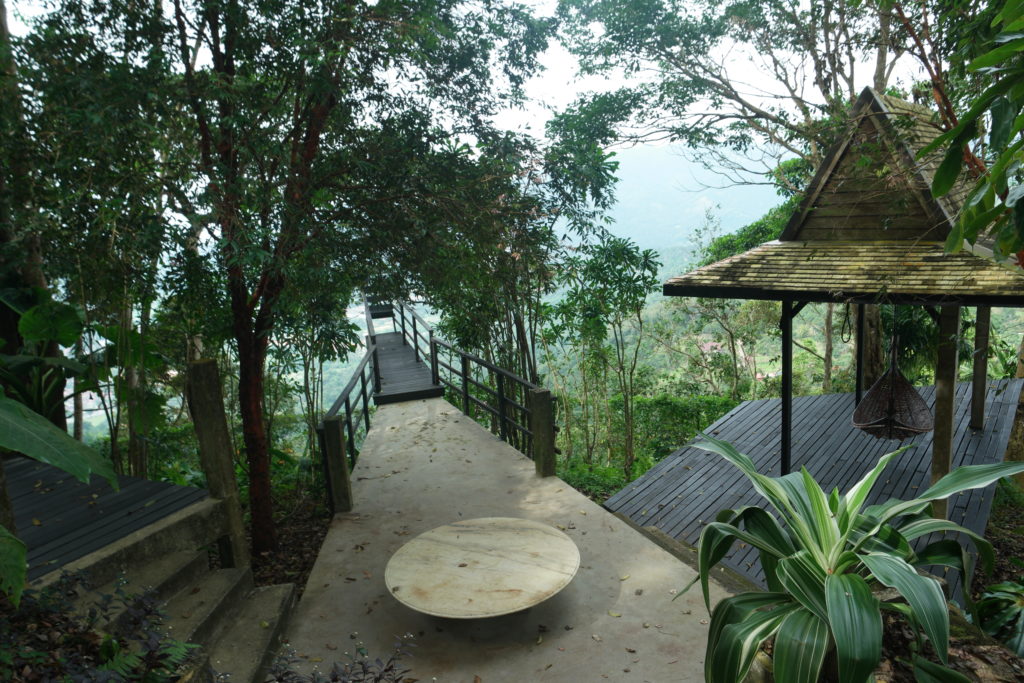 There is also a massage room where you can pamper yourself with some therapeutic massage. However, it was quite pricey so I didn't try it. Other facilities include the dining hall and a TV room where you can watch Astro channels and borrow some DVDs.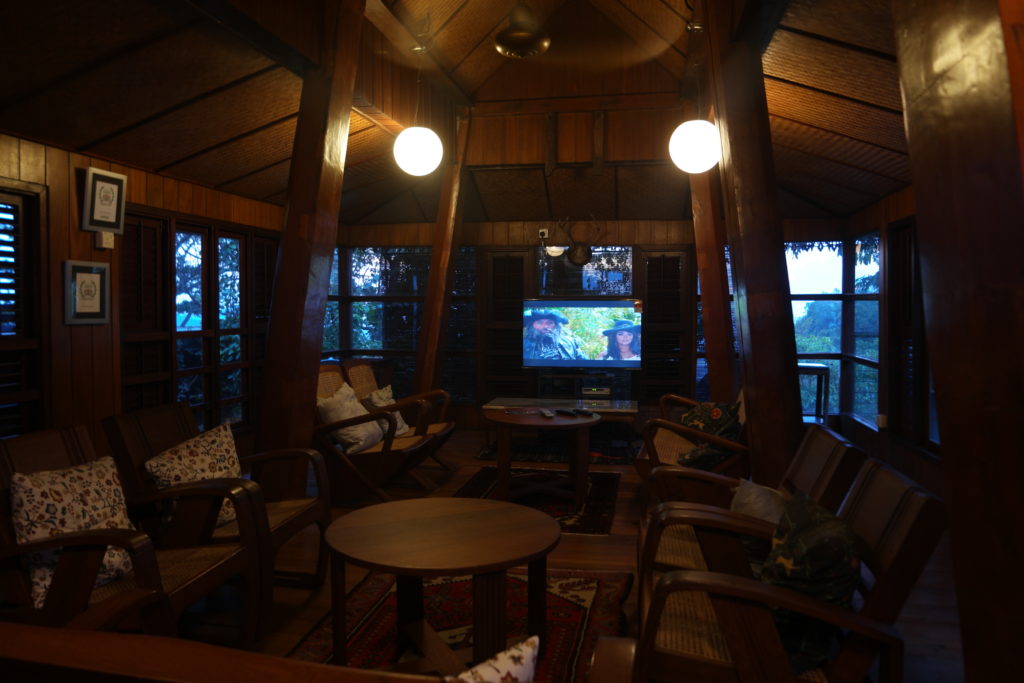 The Food
I recommend that you book the package that include their meals especially dinner as it is quit a daunting task to go down hill to search for dinner and then back up again when it is dark. I ordered their Malihom Baked Salmon. It comes with Soup of the Day, prawn skewer appetizers and a simple cake dessert.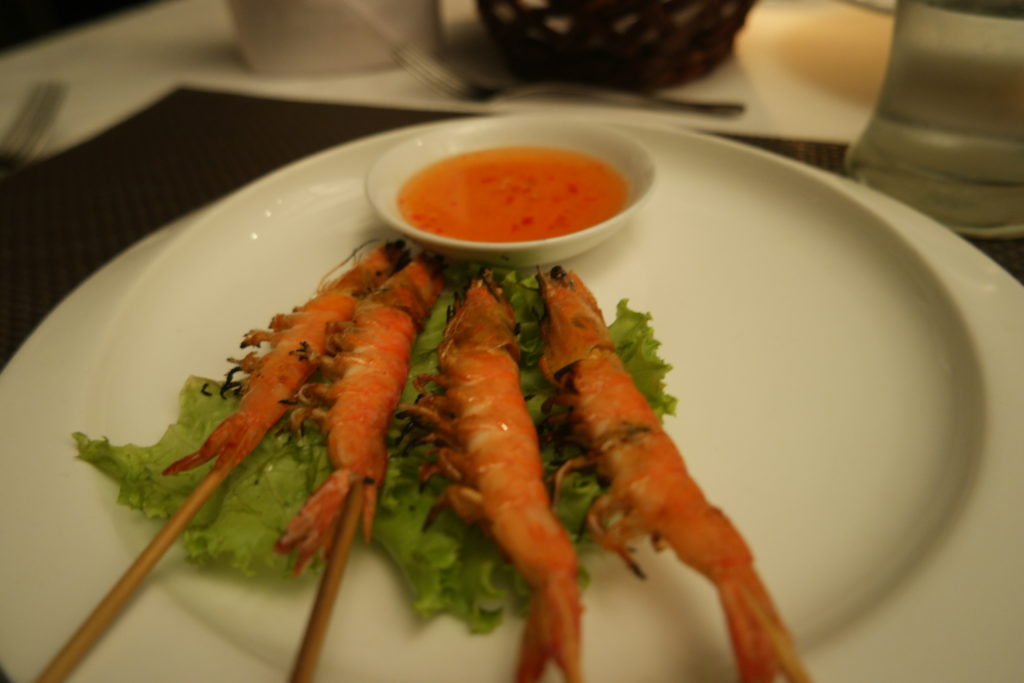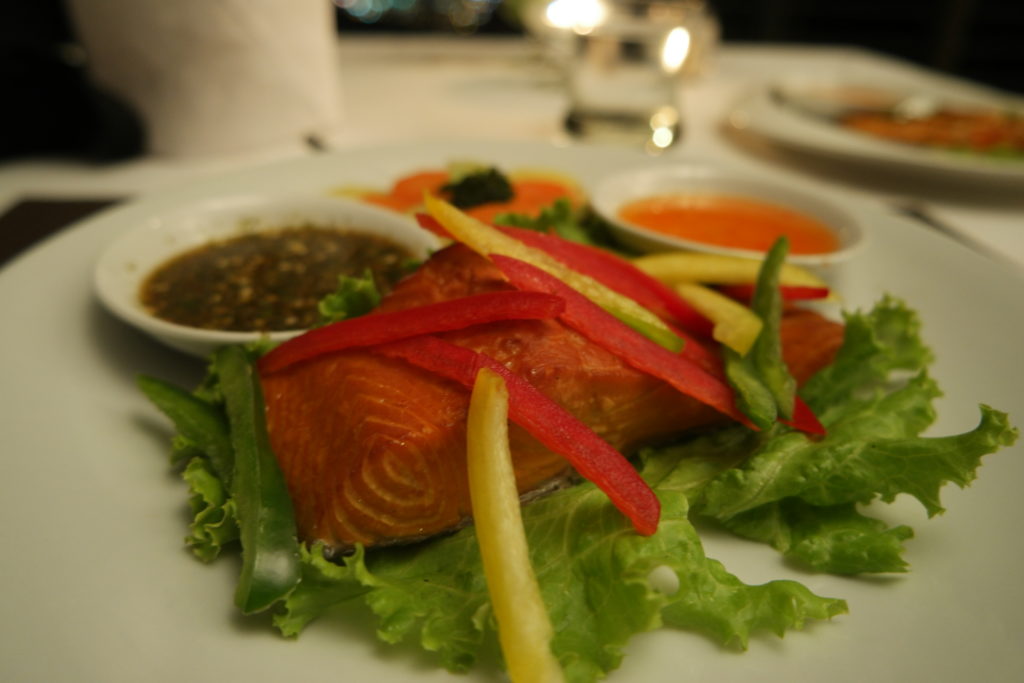 ---
I couldn't have been more impressed by Malihom Private Estate Resort. It will definitely be on top of my honeymoon list. Only flip side is that you need to endure a tough uphill ride to reach the resort. But to me, that makes the stay even more rewarding. In addition, I also worked out with their manager Sheau Fung on a Balik Pulau Tour as they have contact to a company that provide sight seeing service around the Balik Pulau. If you have around 3-4 people, you might want to give it a try. Here are some of the places that we visited in our Balik Pulau Tour: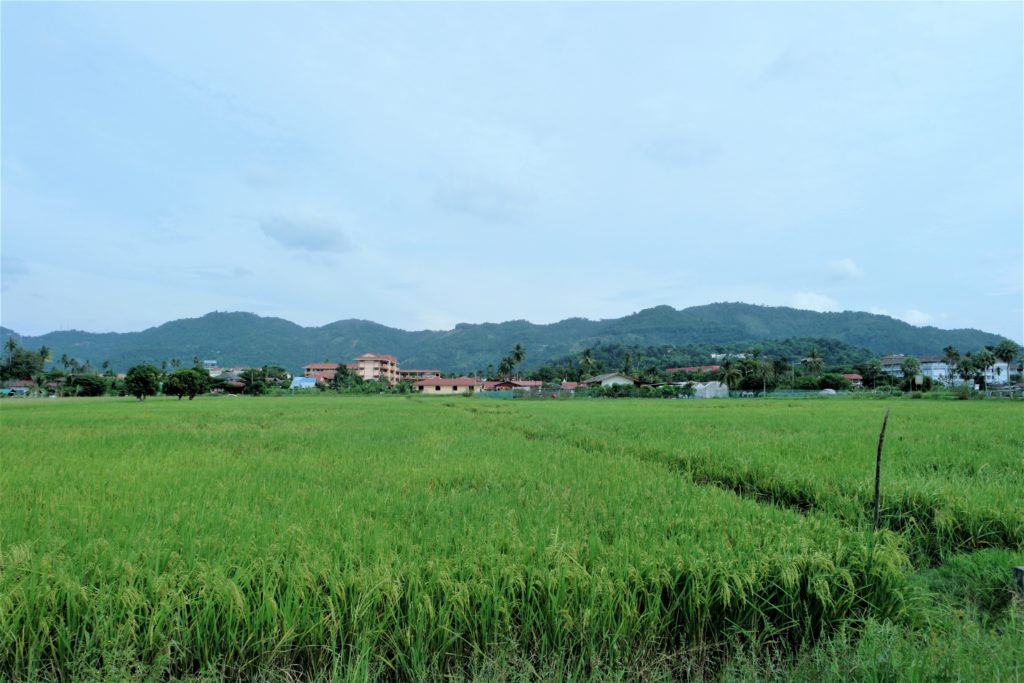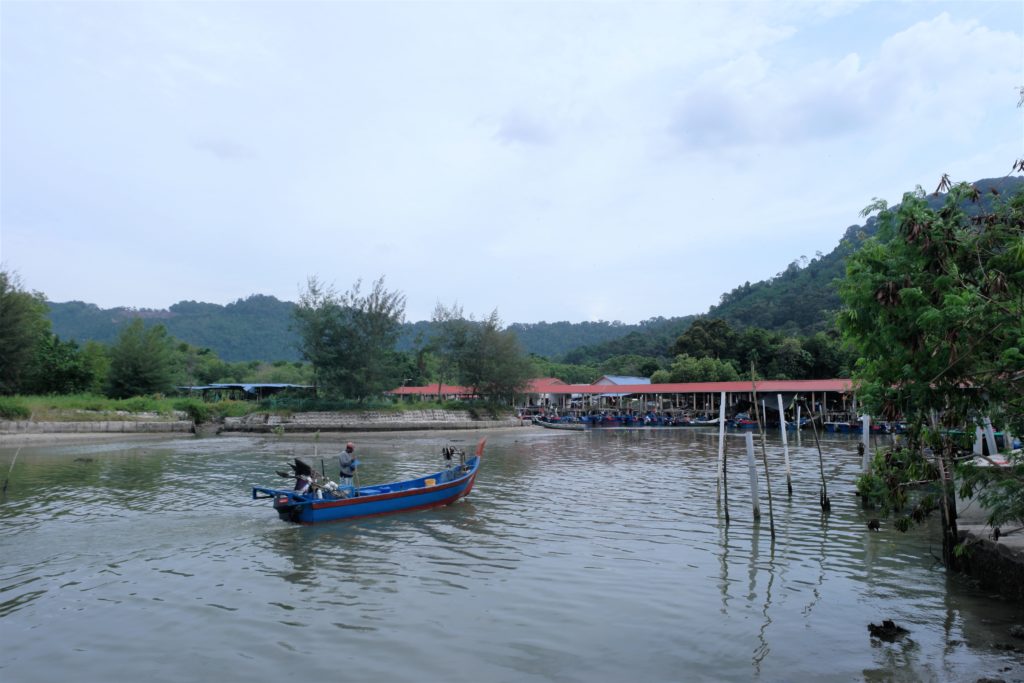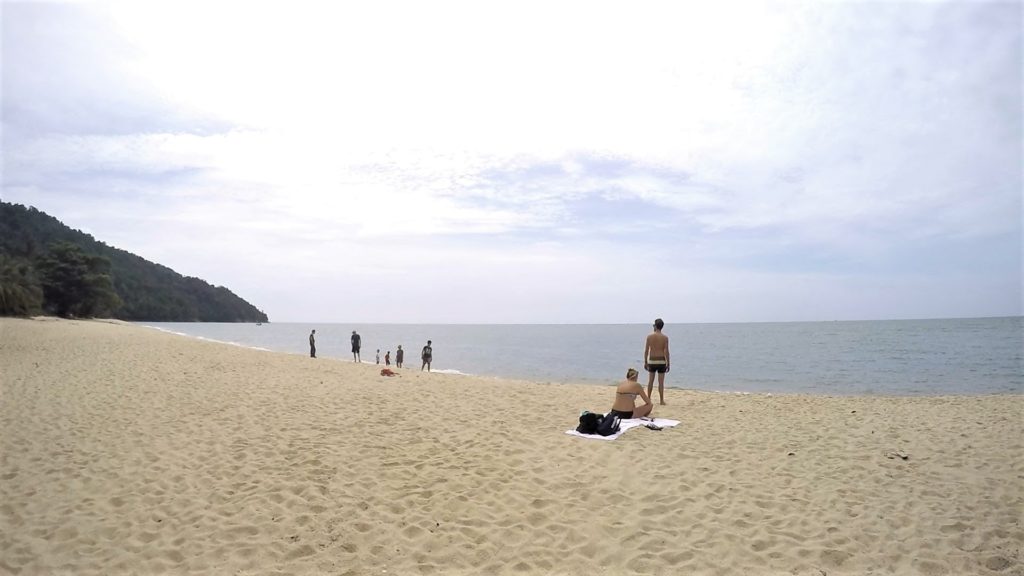 Do check out our Full Penang 4D3N blog post here which also includes the Balik Pulau episode. If you have any query, feel free to leave a comment =)
---
Getting There:
Kiri N/T 168, Bukit Penara, Mukim 6, 11000 Balik Pulau, Penang, Malaysia.
2D1N Stay at Aloun Room (1 Dinner Inclusive): RM875.00