KOREF Eco Farm has been quite popular lately for its picturesque village scenery and beautiful floating chalets. KOREF is actually the acronym of Kahang Organic Rice Eco Farm. Last weekend, I had the opportunity to experience a 2D1N stay at the farm with my fellow colleagues. Not only was the view amazingly beautiful, there were also lots of fun activities to do at the farm too!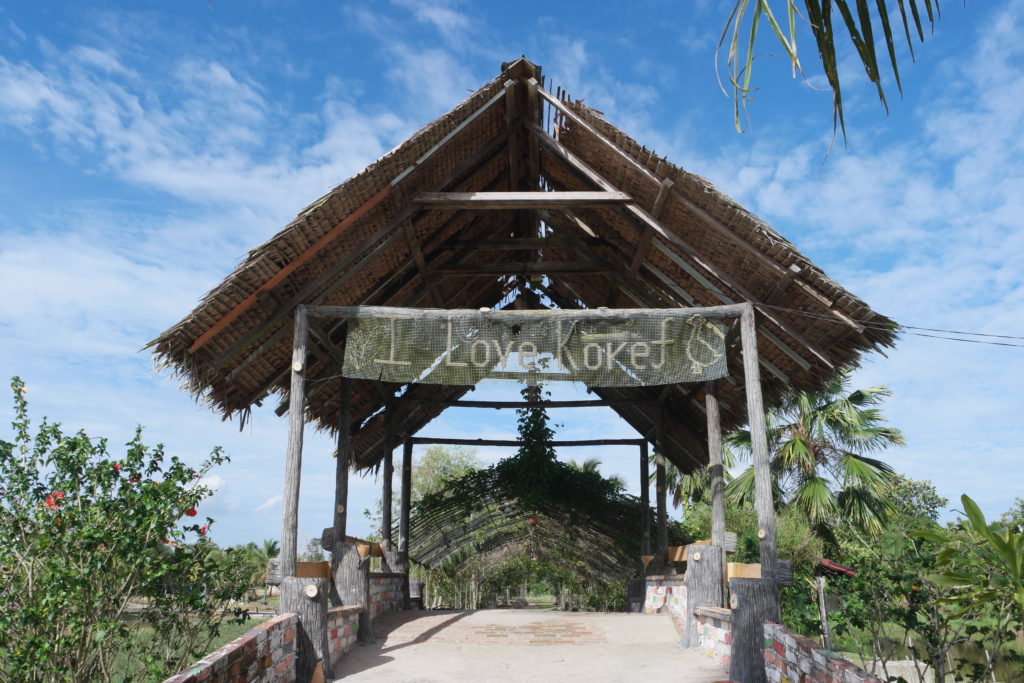 We booked our 2D1N trip through KOREF Eco Farm's website here. Accommodation price for 2D1N package is around RM200~RM350 depending on which type of chalet you opt for. The floating chalets are more expensive than those located on ground. As for transport, we engaged Enrich Transport Service and had two Hyundai Starex picking us up from Johor Bahru Custom to KOREF Eco Farm (two-way). These two beasts were able to accommodate 19 of us (16 adults and 3 children) comfortably as we did not bring heavy luggage.
Day 1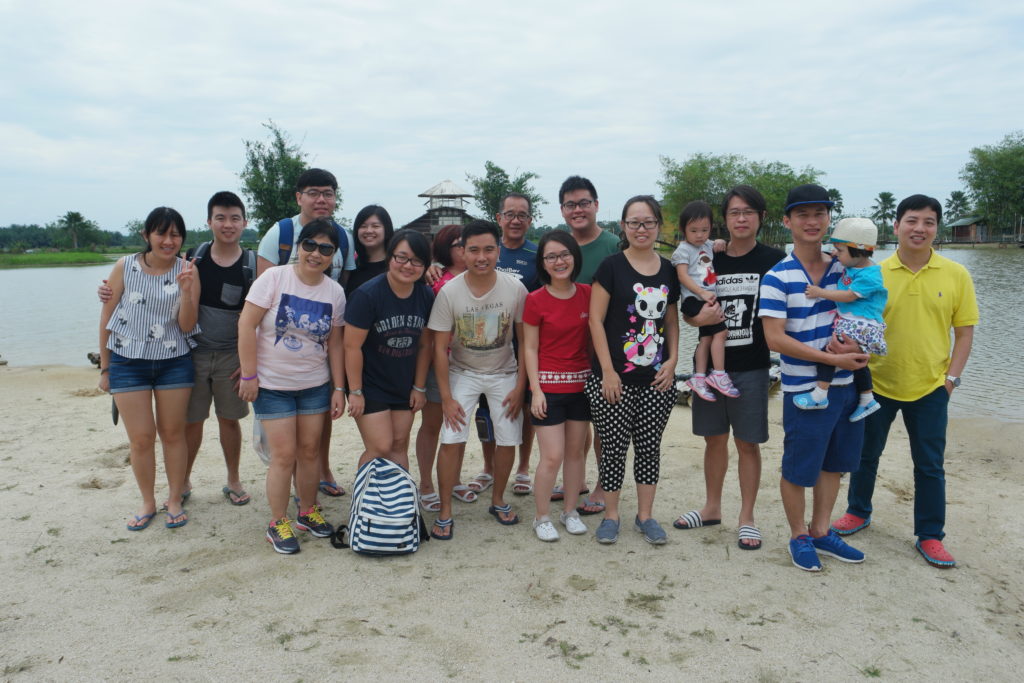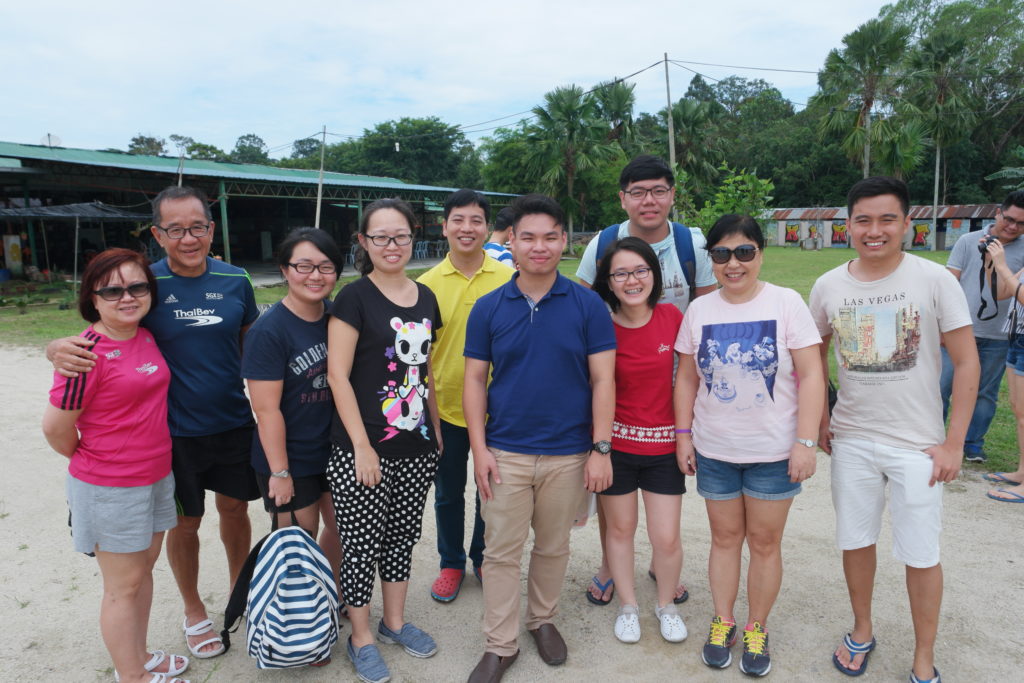 We checked in to our respective rooms at 2pm. I was assigned to one of the floating chalets together with Kenneth, Wen Xia and Karyn. If your budget allows, you may want to book their Deluxe Chalet which has a hotel-like interior and also has water heater.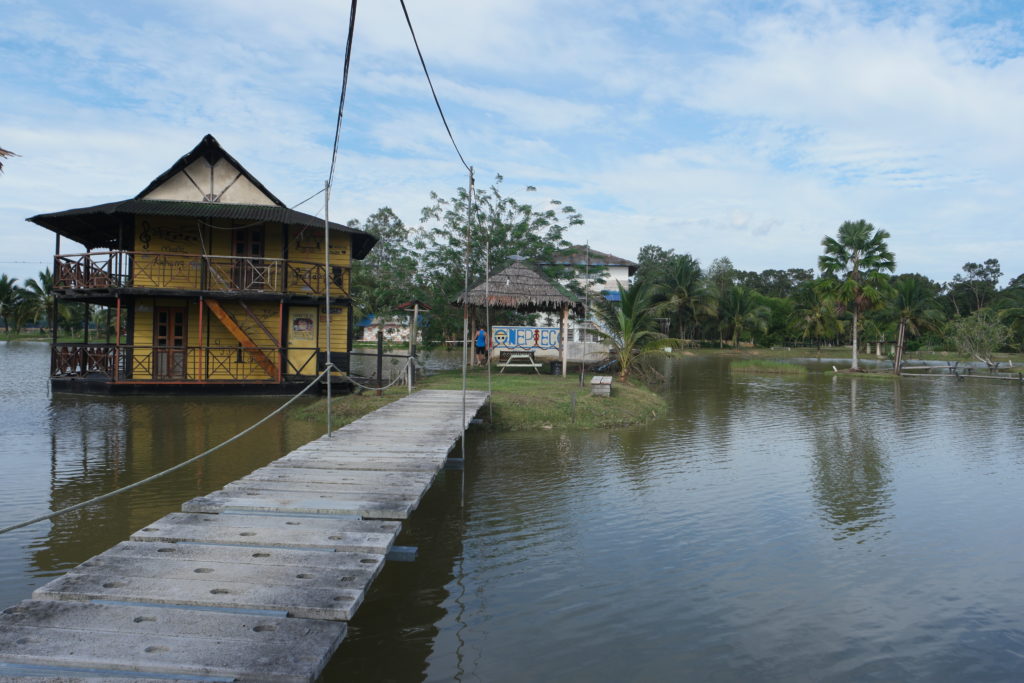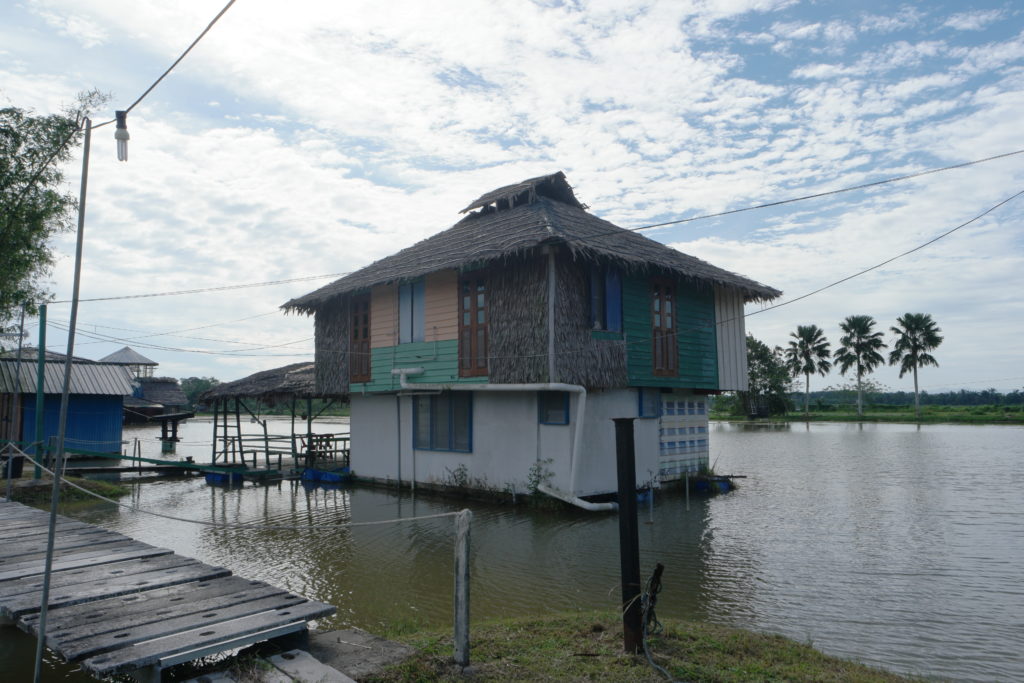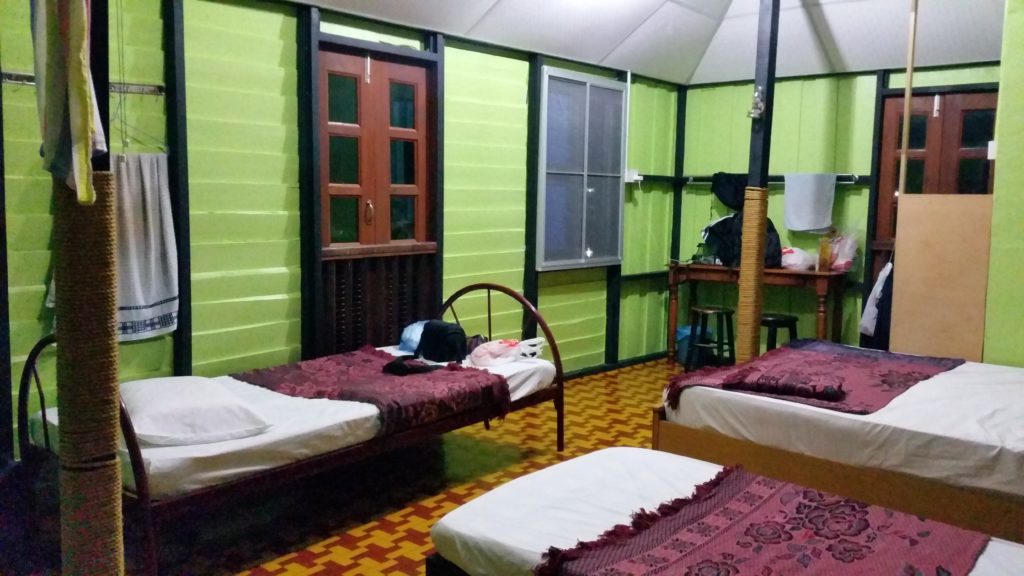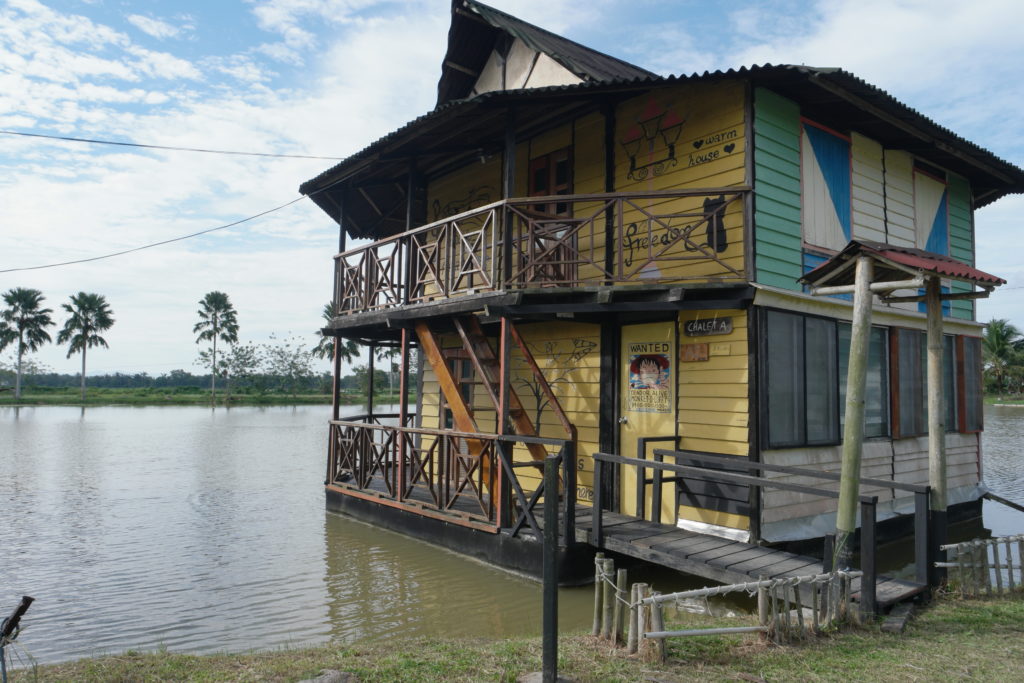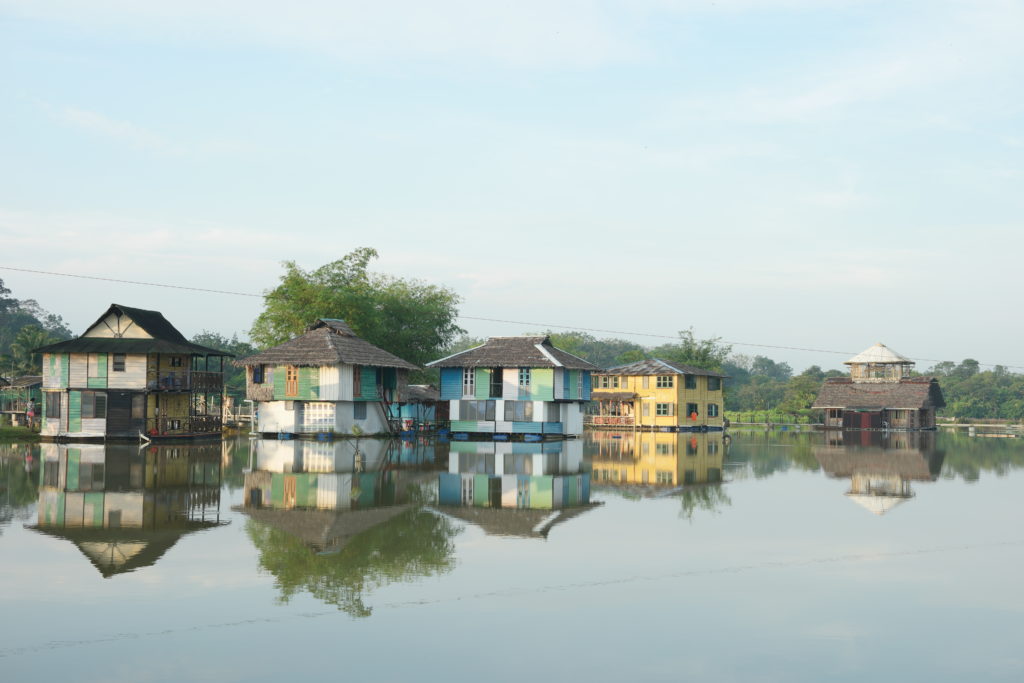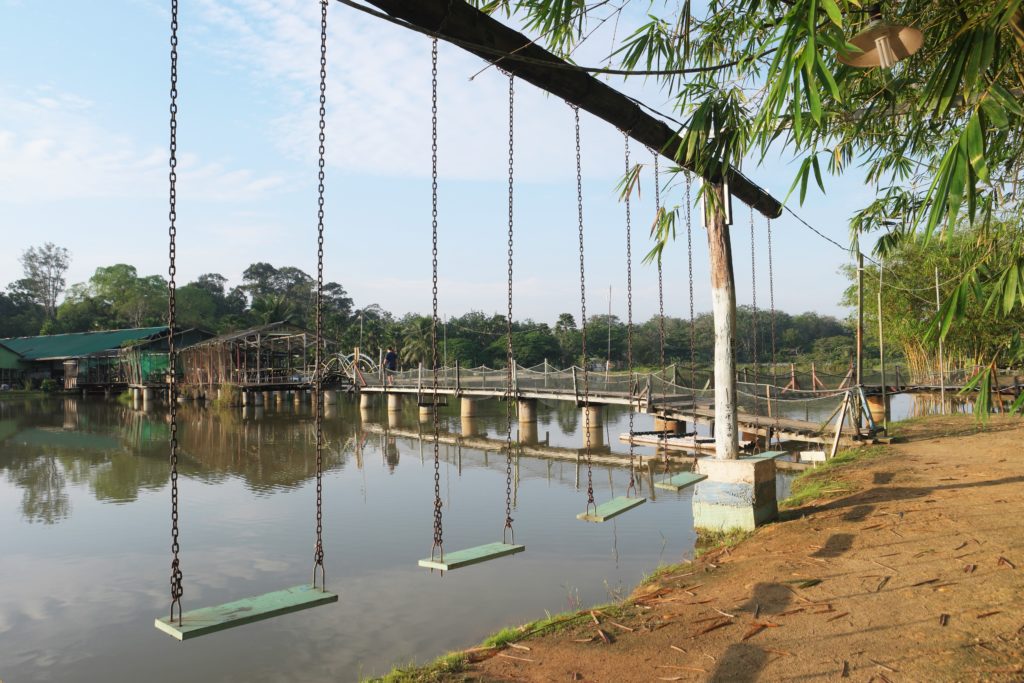 The farm has a peaceful village atmosphere and a bustling wild life. Fish ponds, paddy fields, fruits, chickens, rabbits, baby goat, you name it. It is really a different world compared to the hustle and bustle of Singapore.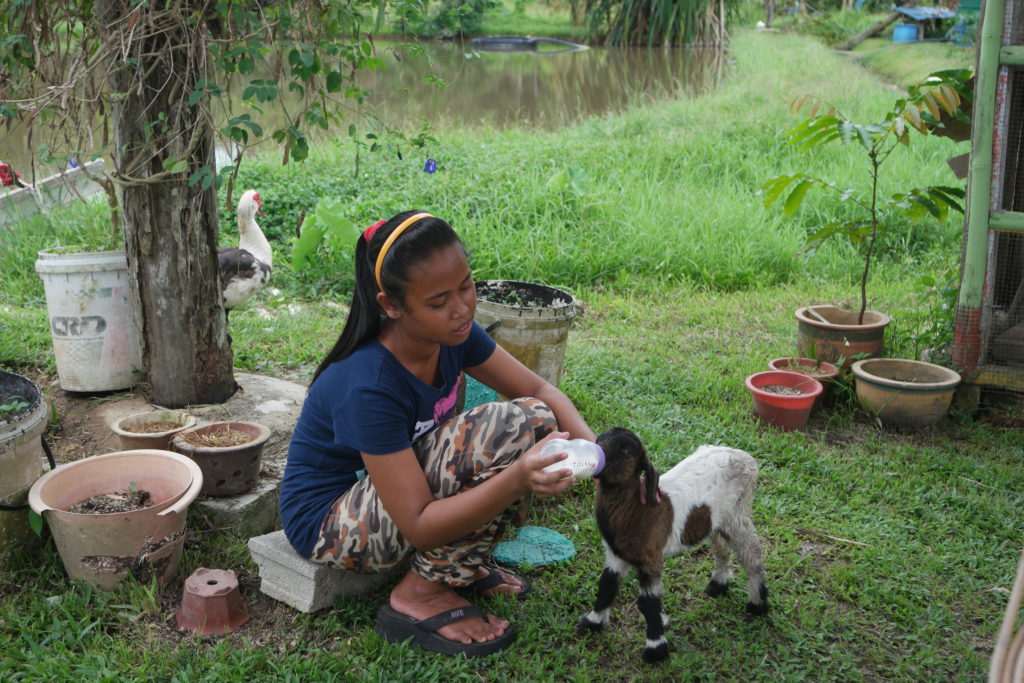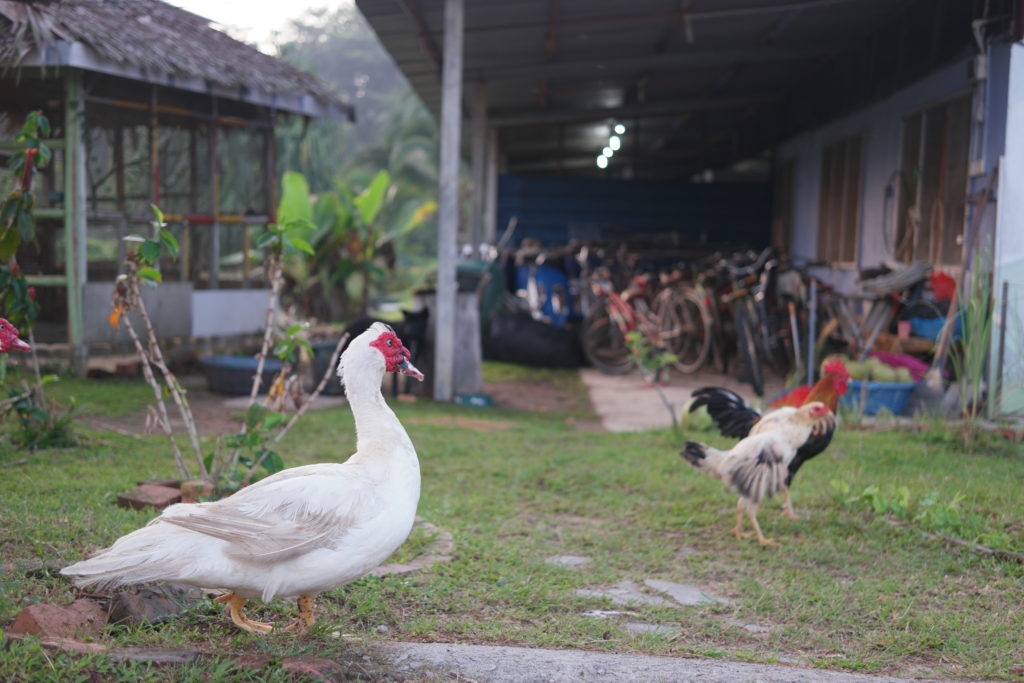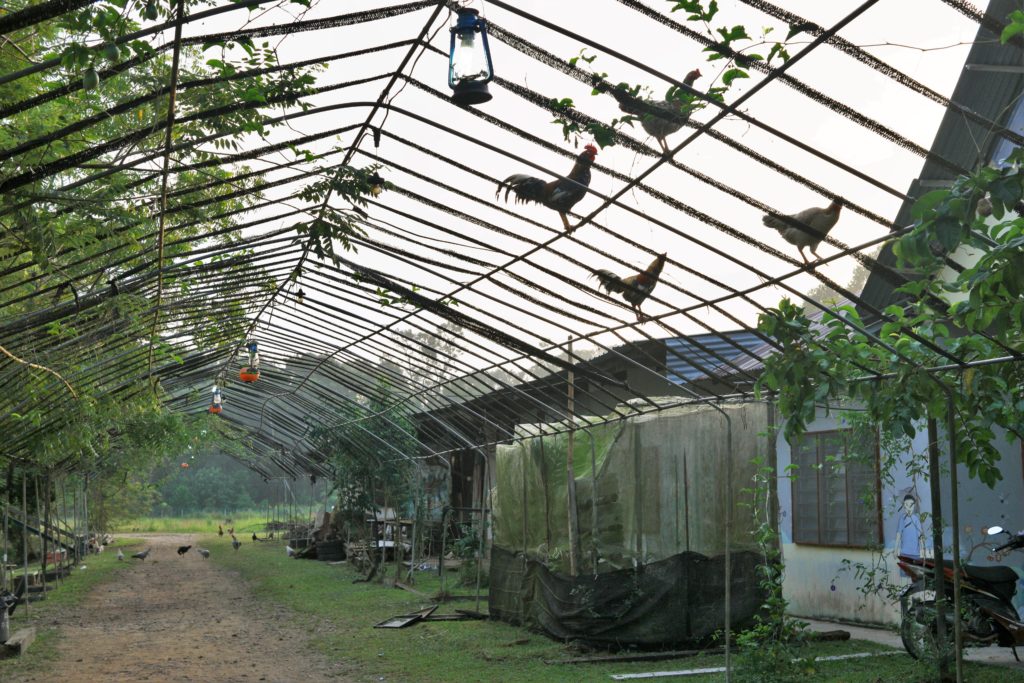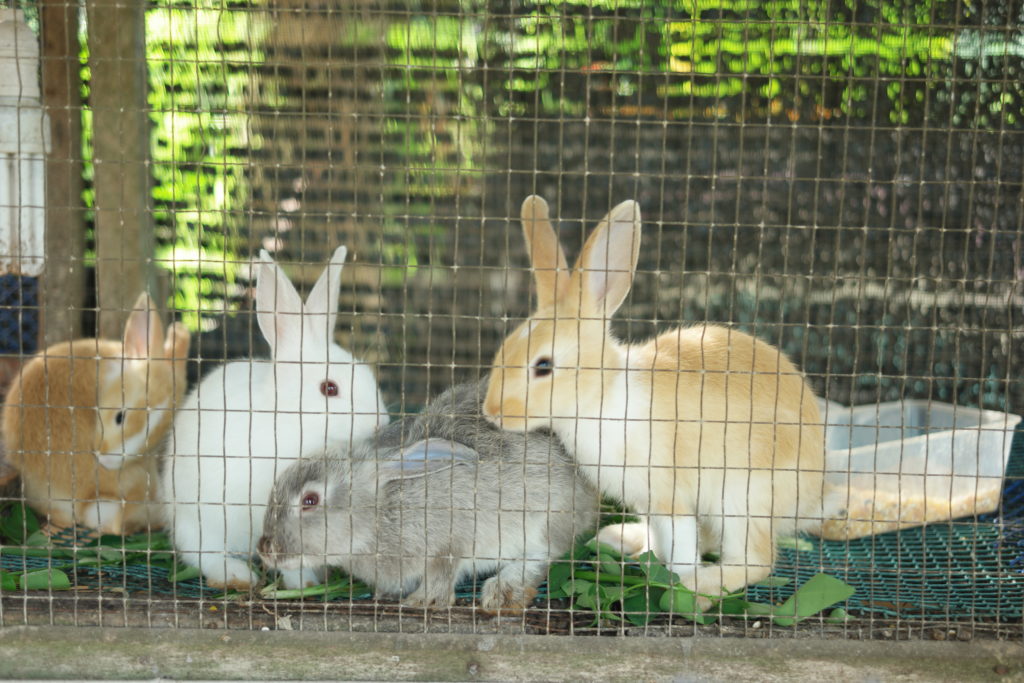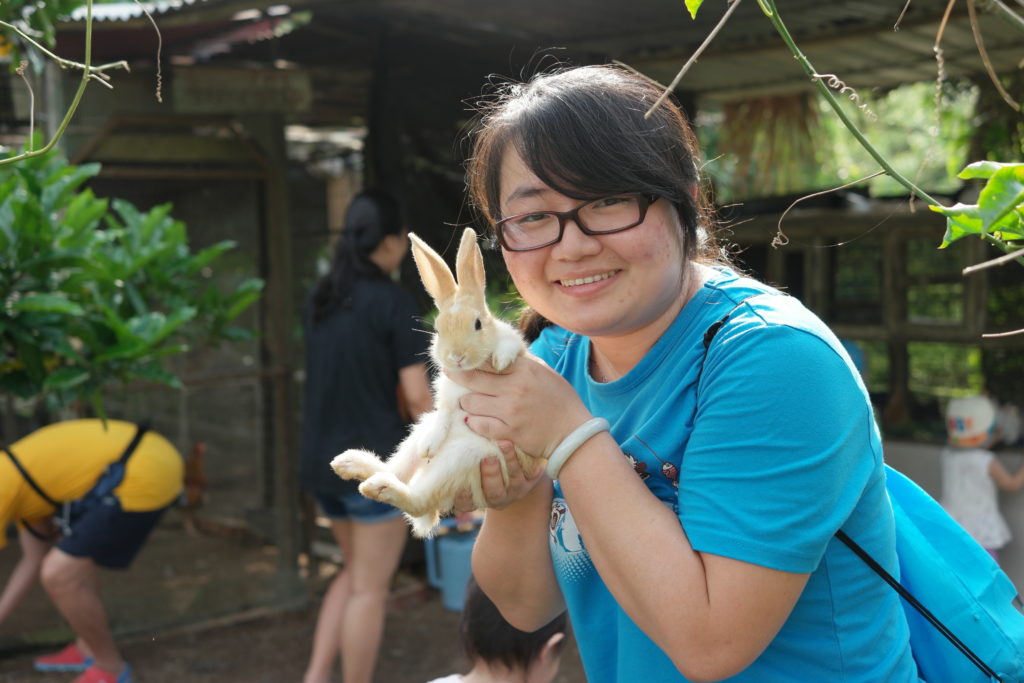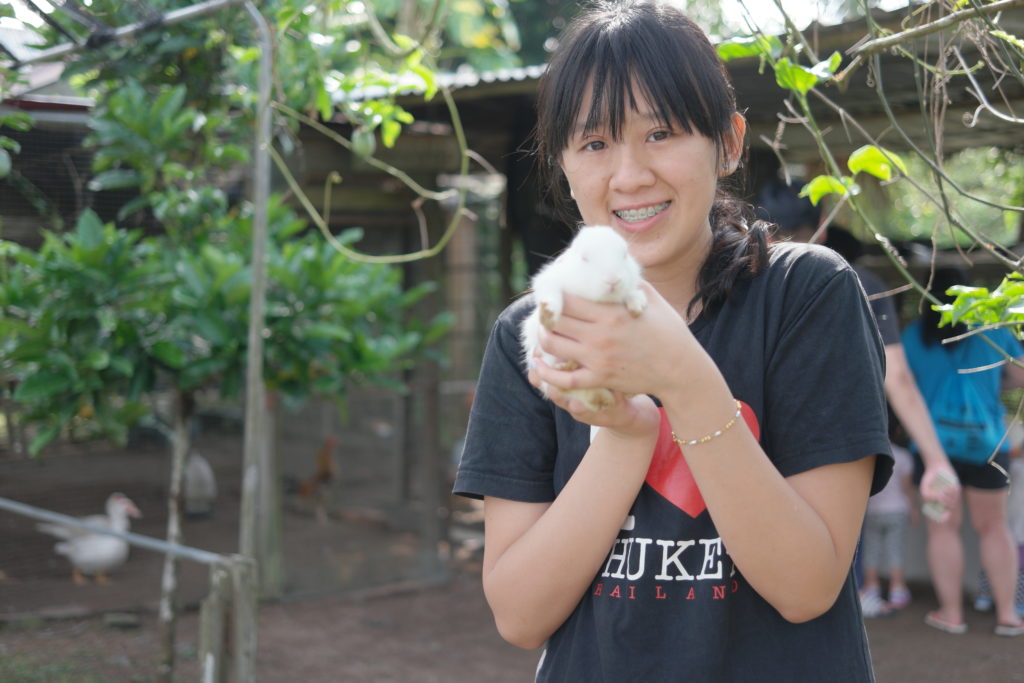 After exploring our chalet vicinity, we went on a brief farm tour in which the owner shared with us what they do for a living and also that the source of the lake water is actually from Kluang's Gunung Berlumut. Hence, the water is clean and never stagnant.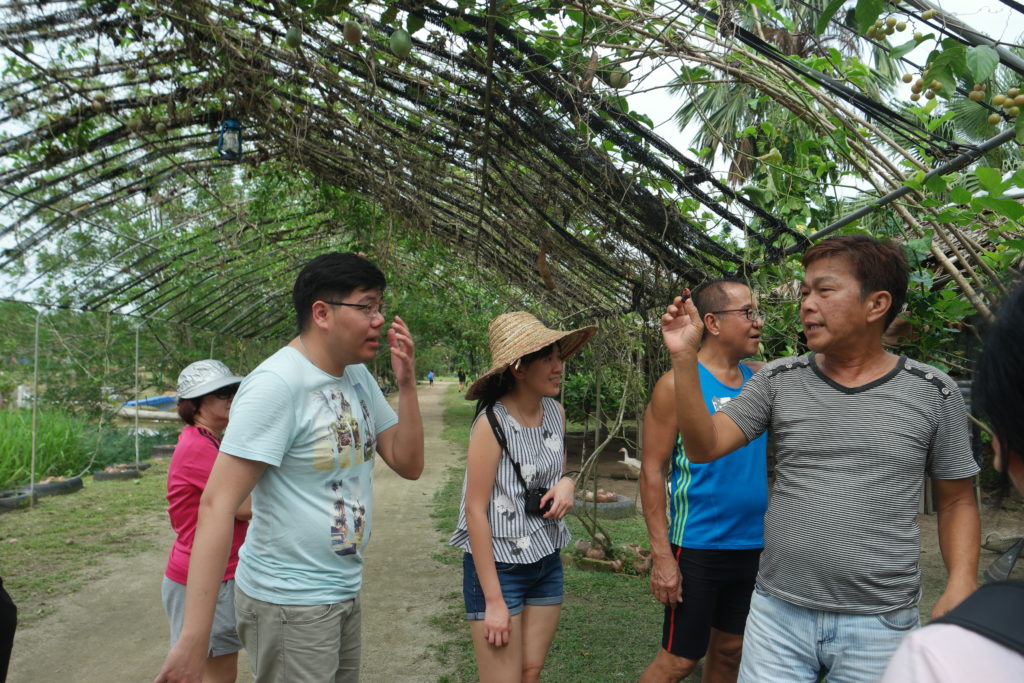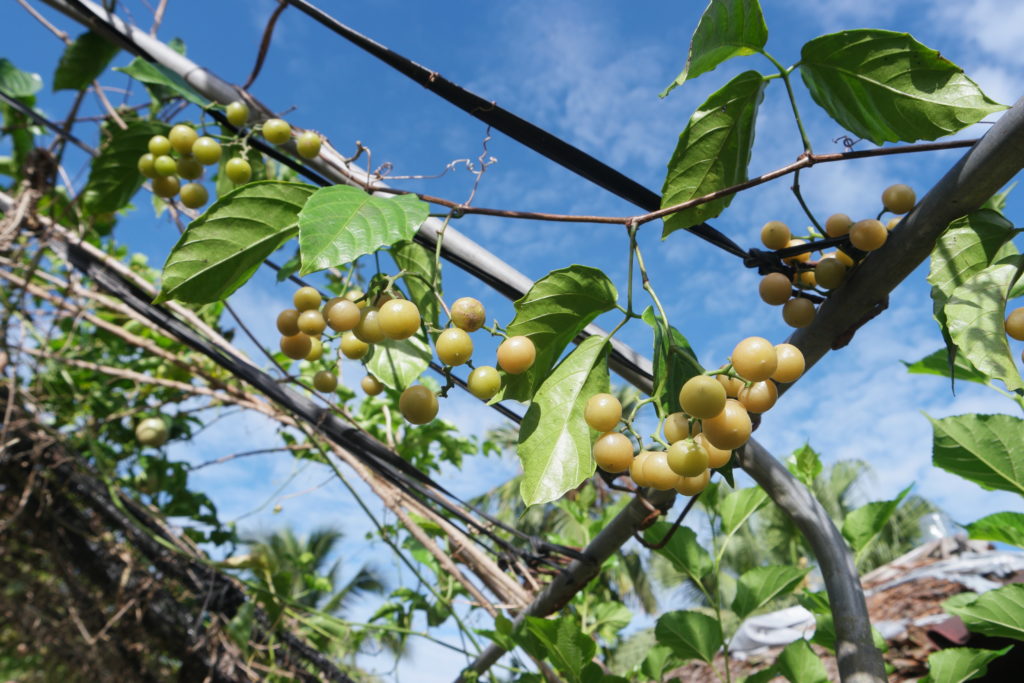 Although lunch is not included on the first day, they do serve tea break at 3pm with some fried kueh, doughnuts and barley.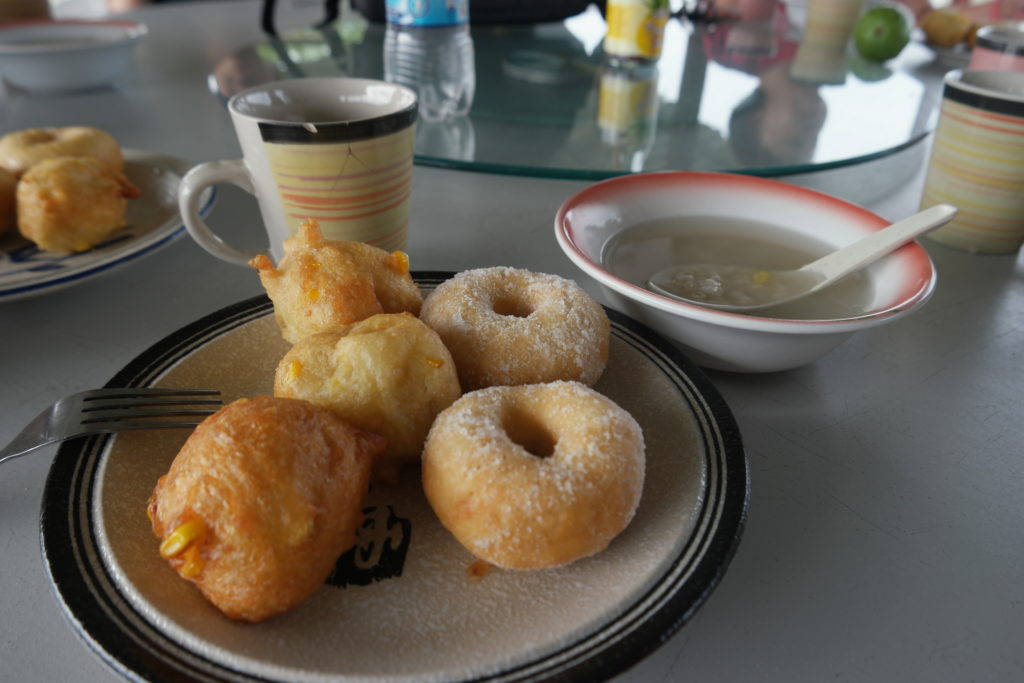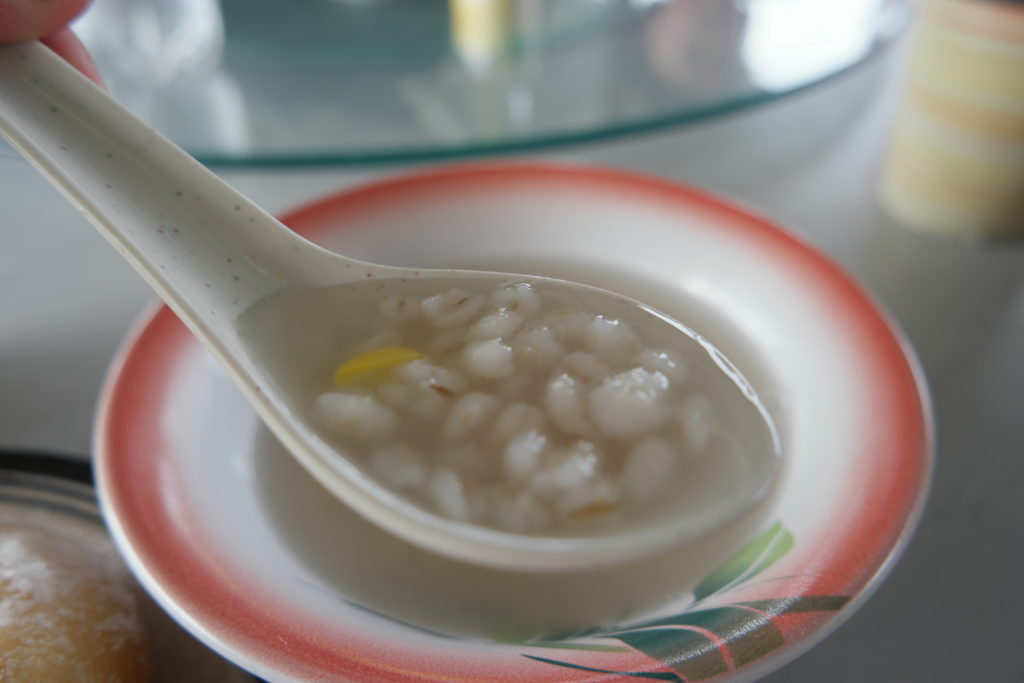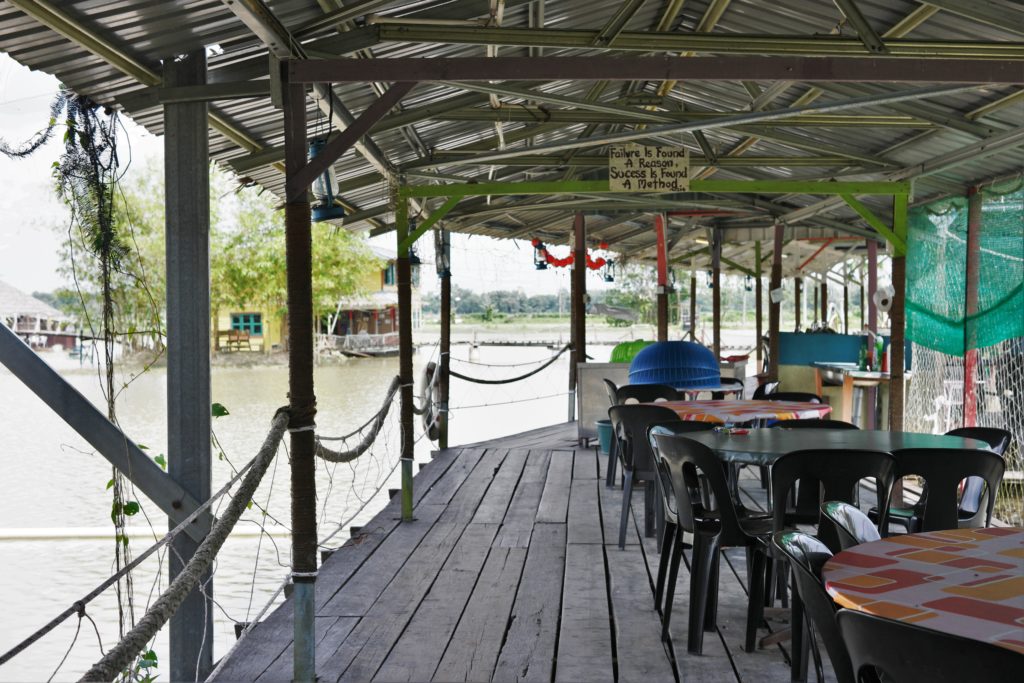 After our tea break, we proceeded to a series of activities lined up for us. First up was paddy planting. Experiencing paddy planting hands on was a first for many of us and we realized that walking on the clayey mud is actually a skill.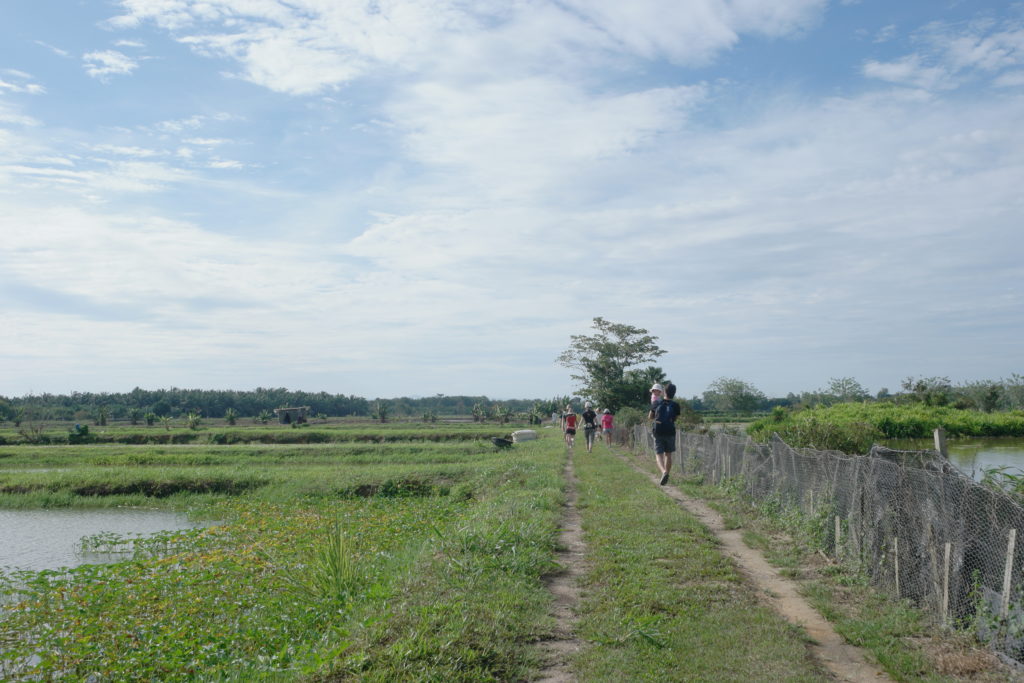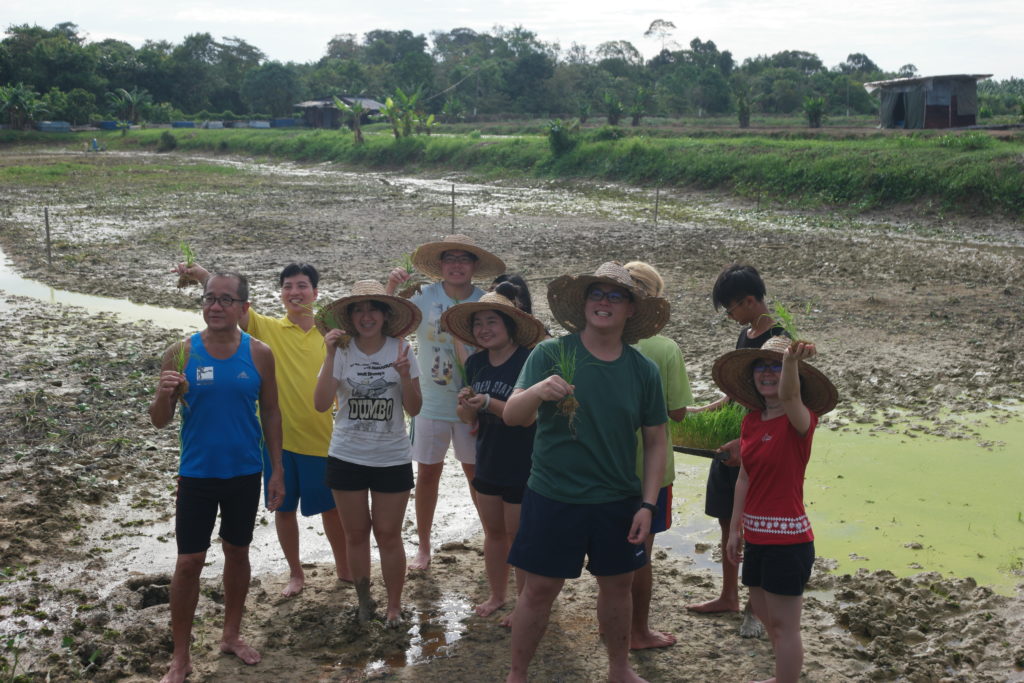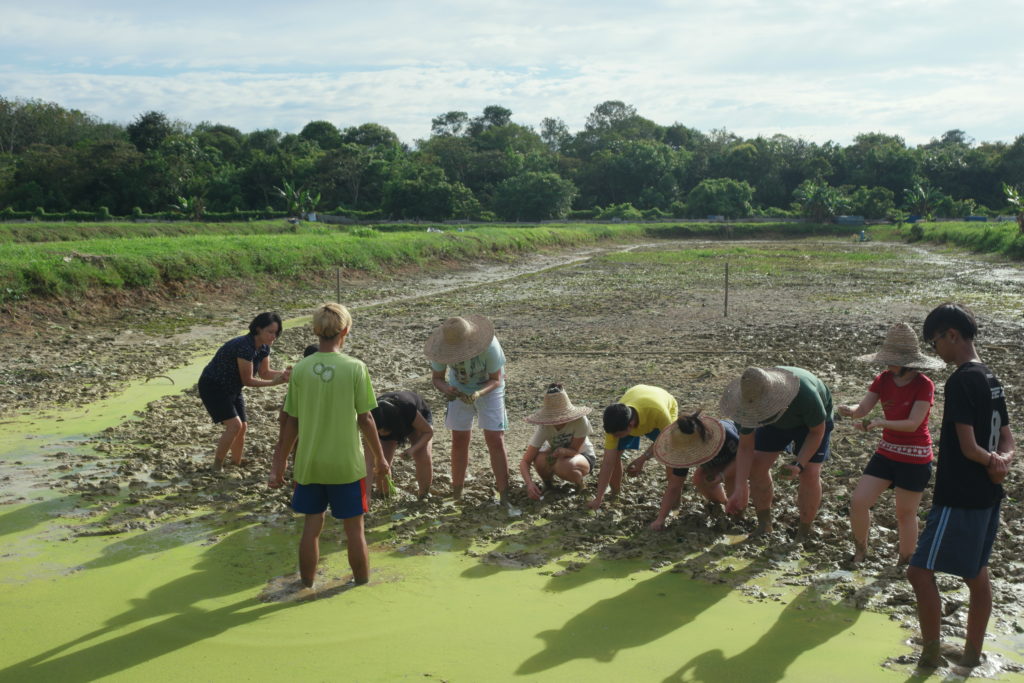 The next activity awaiting us was fish netting. As we gathered and formed a line with the fishing net, the owner kept reminding us one and only one thing: 
Don't ever open your mouth while fish netting
At first we couldn't quite understand why he kept saying that but it didn't take us long to realize why. As we walked and submerged ourselves deeper into the lake, the owner started scattering fish pellets and fishes started jumping out of the water, some as high as our mouth!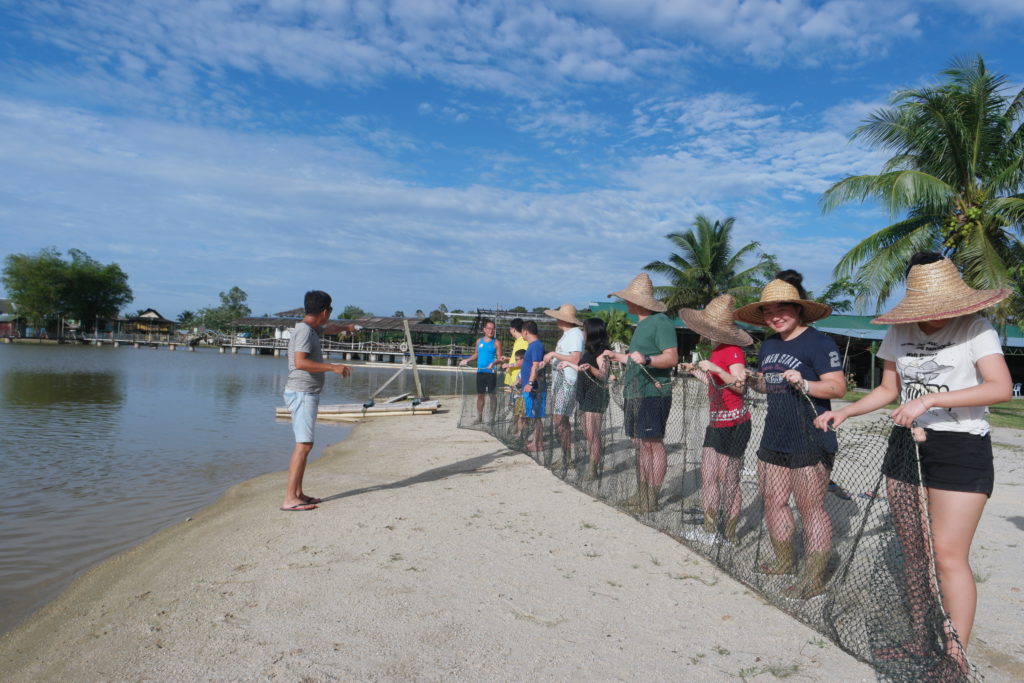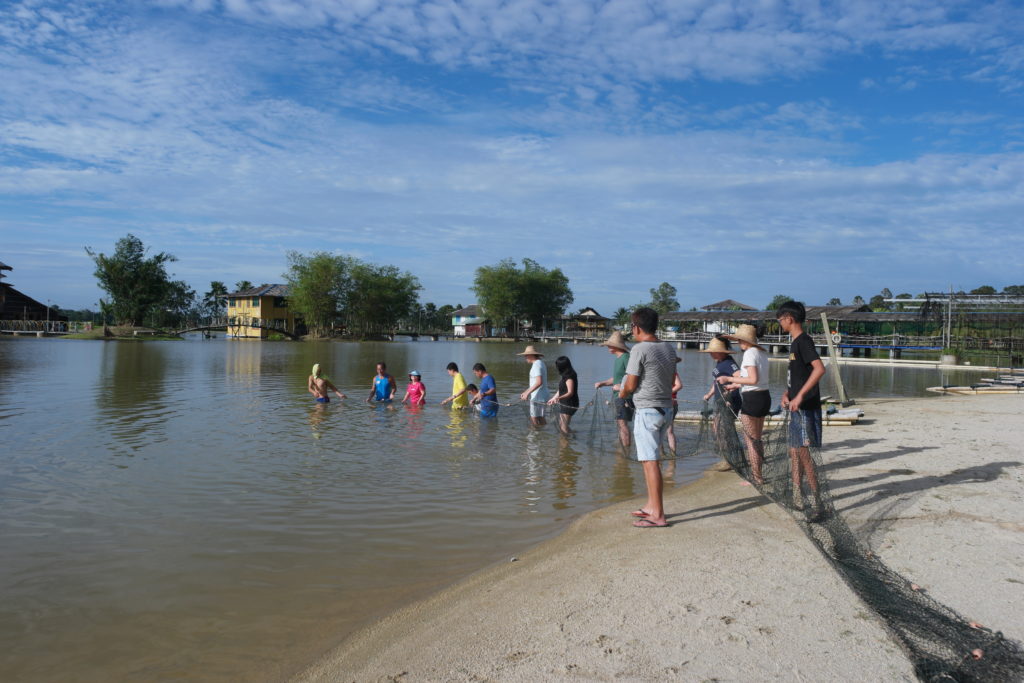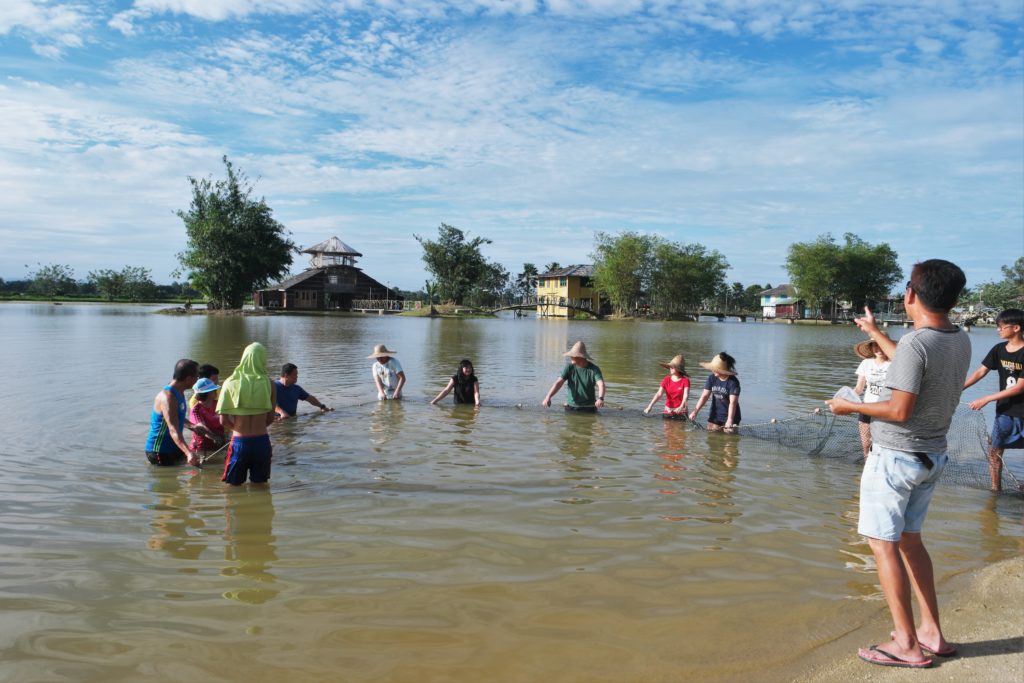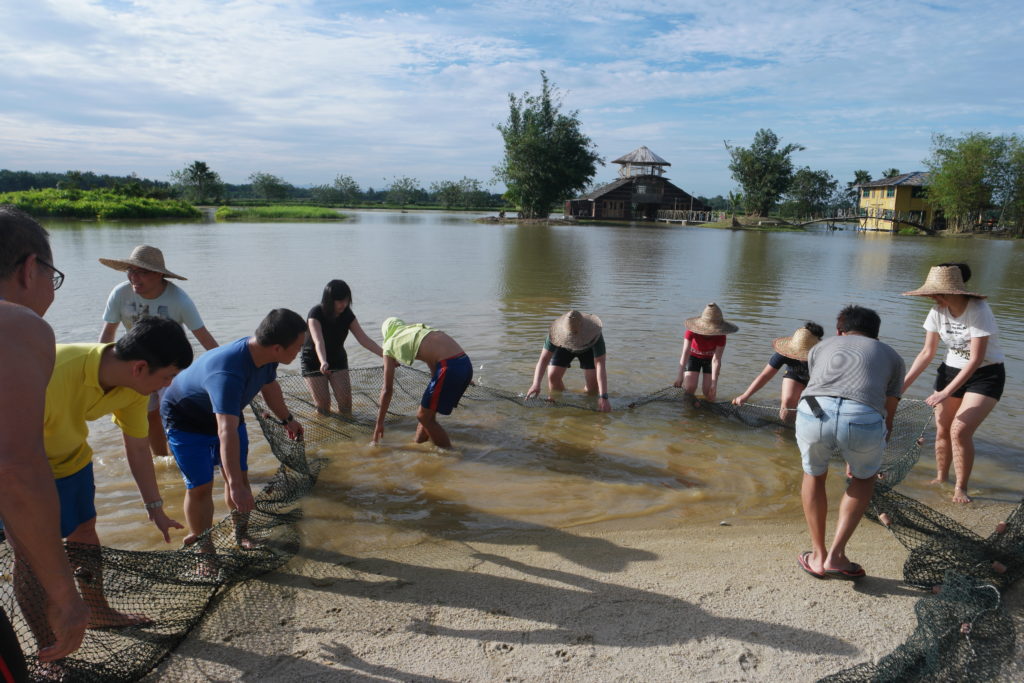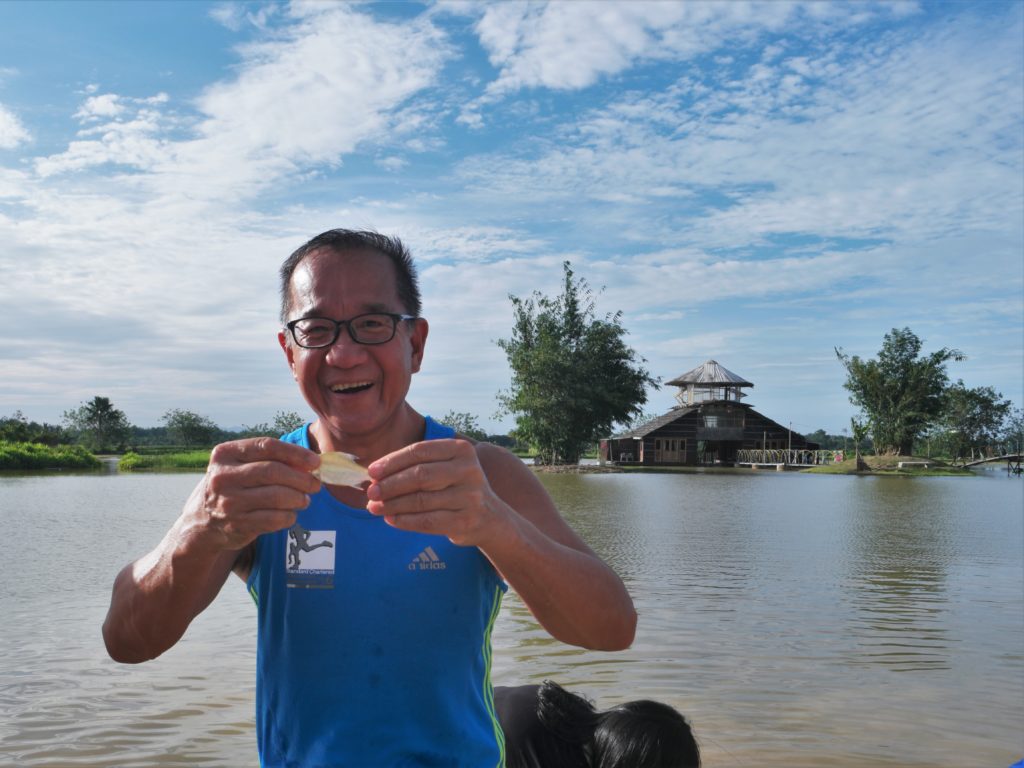 After releasing the fish back into the lake, we went on to play FLYING FOX! We started off from a three-storey high chalet and flew all the way across the lake to the other end of the farm.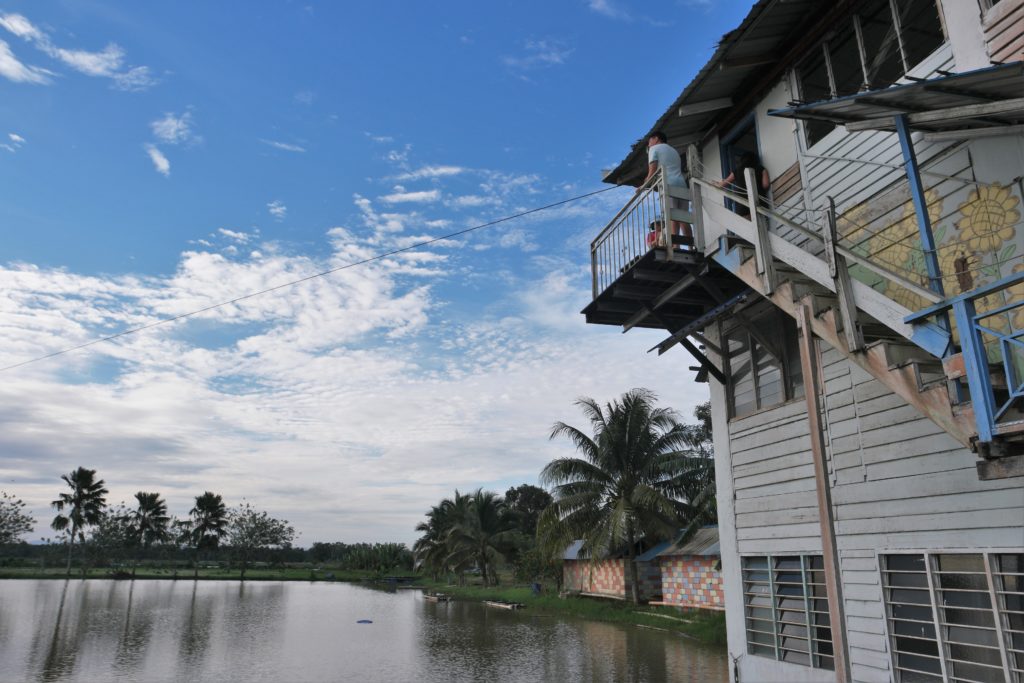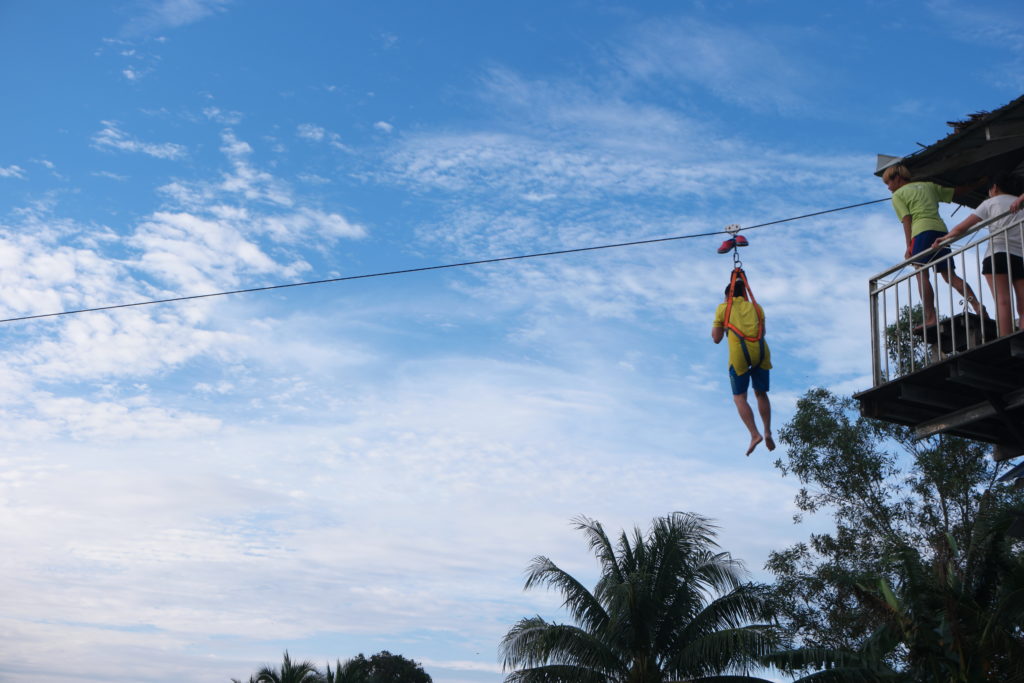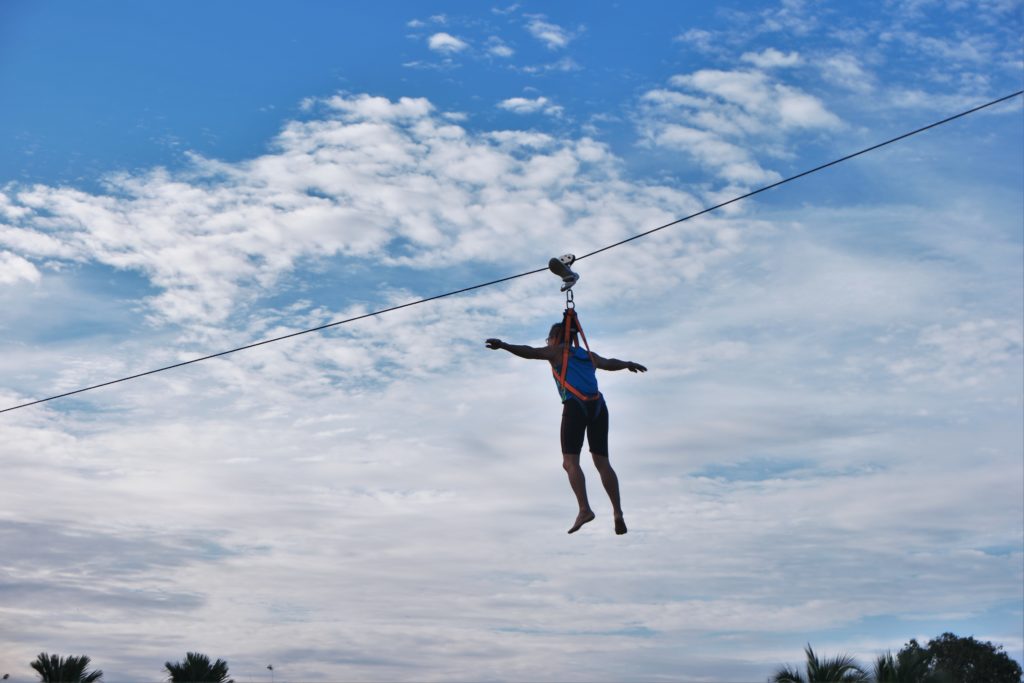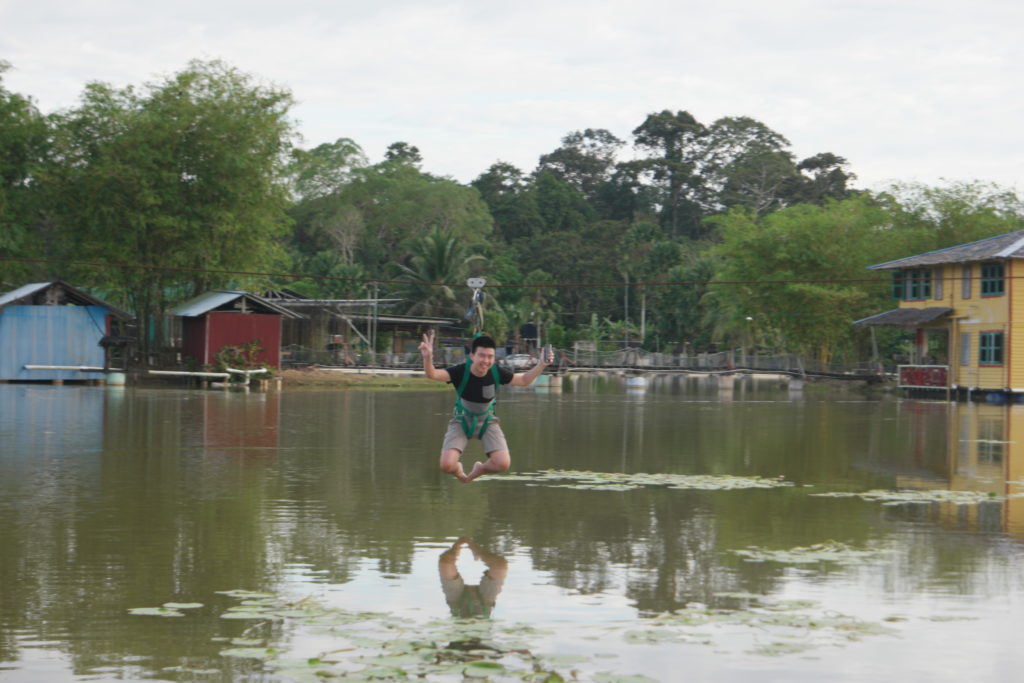 After flying fox, it was already approaching sunset and boy it was one of the most beautiful sunsets that I have ever seen. Well, picture speaks a thousand words. Here you go!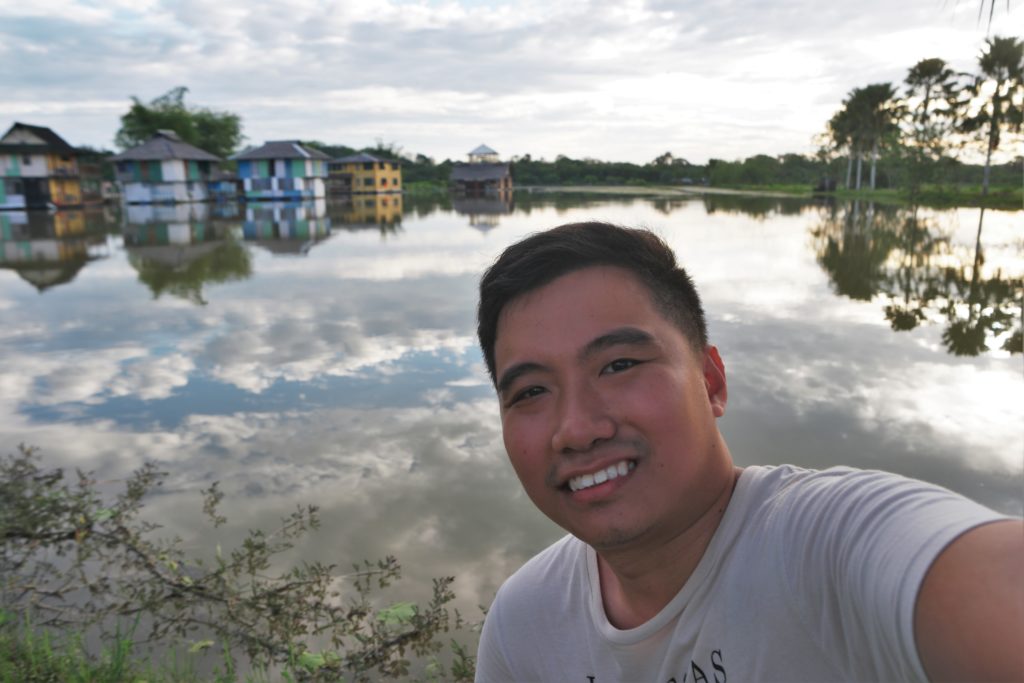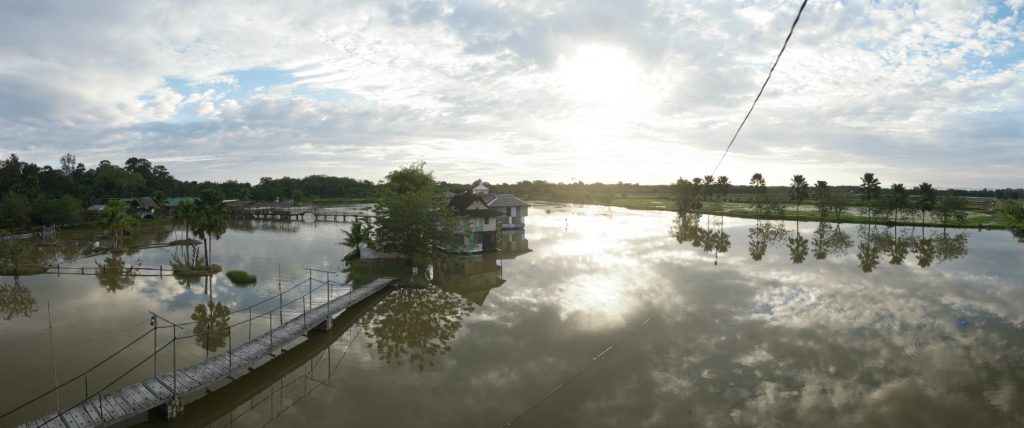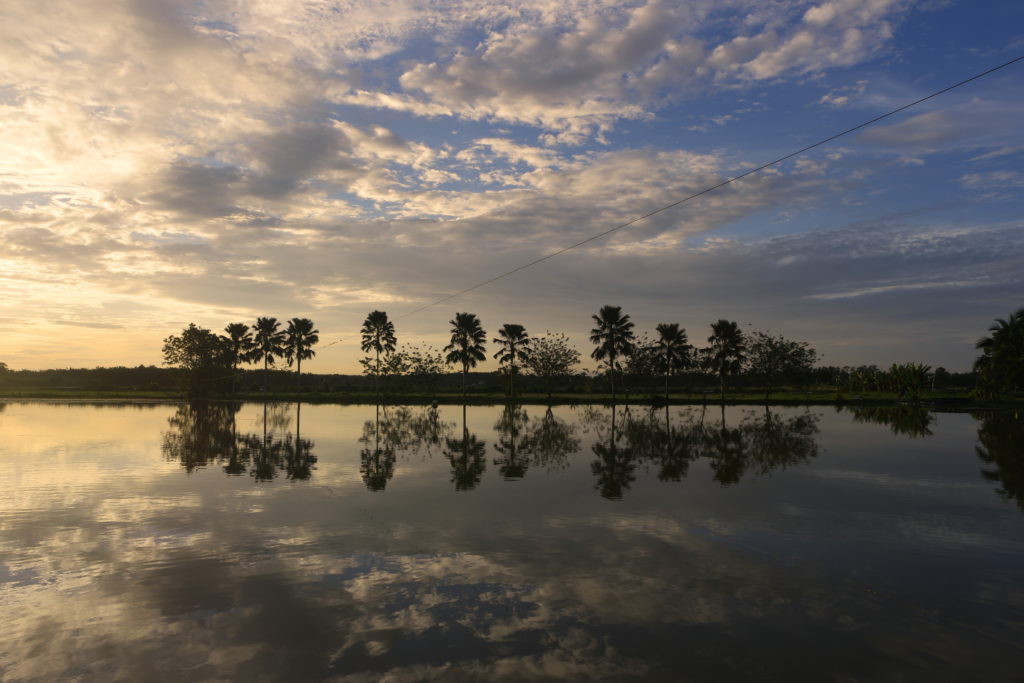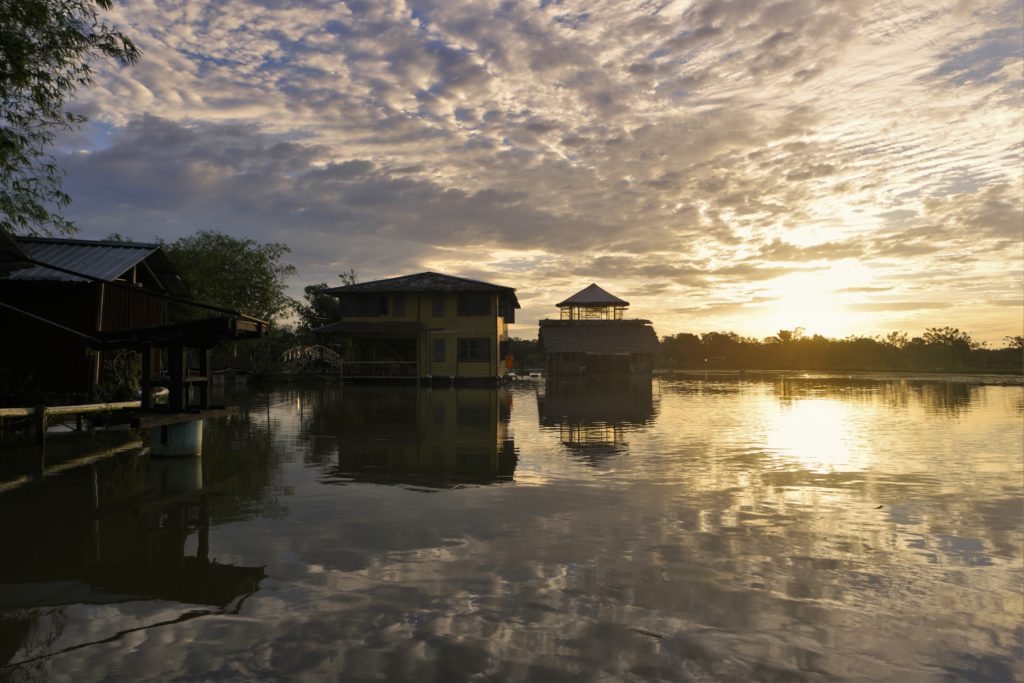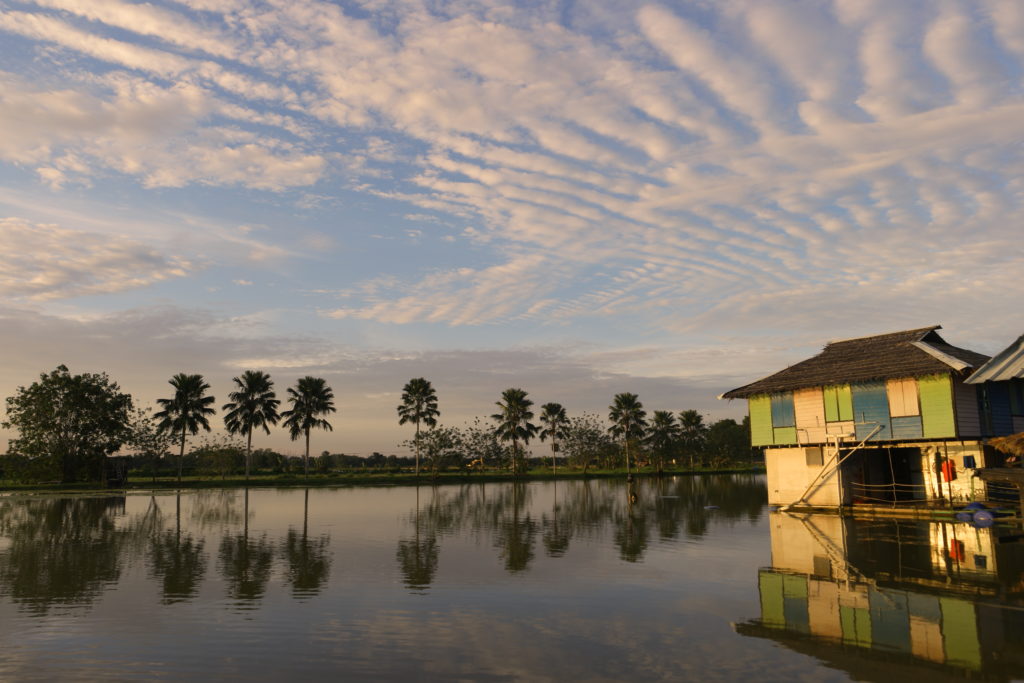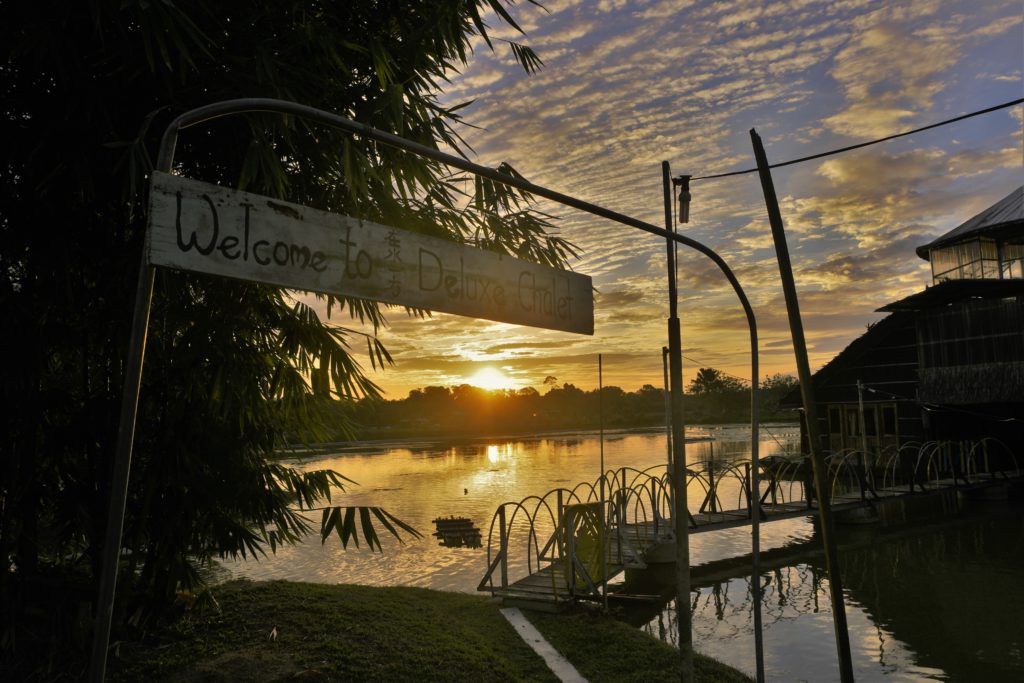 As I was busy capturing the sunset, I heard my friends yelling my name. They were enjoying some lake rafting and their photographer went MIA!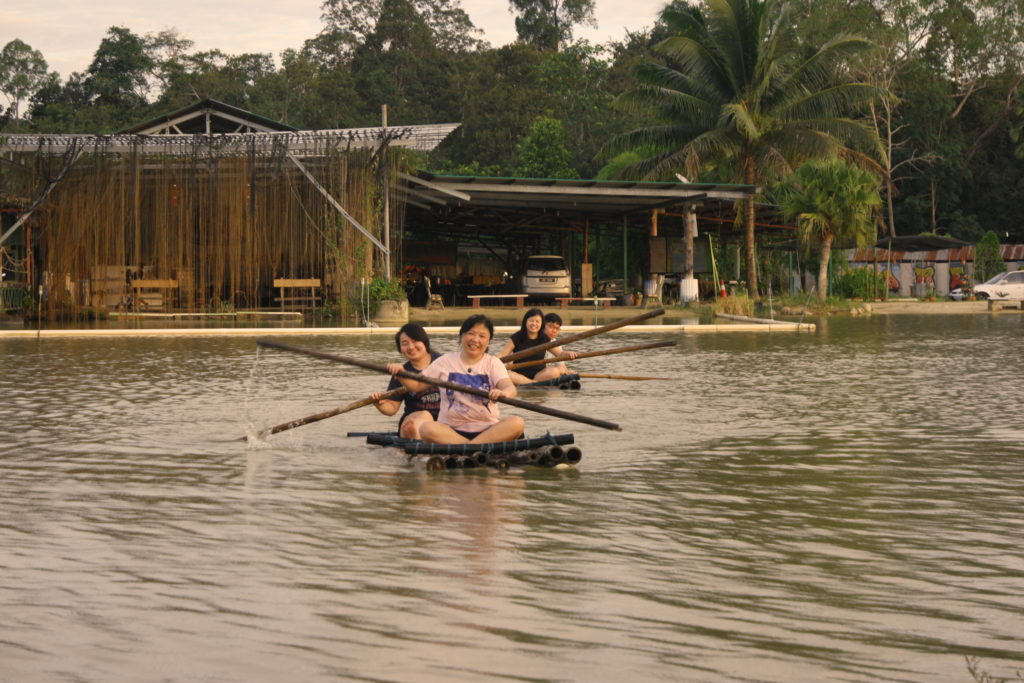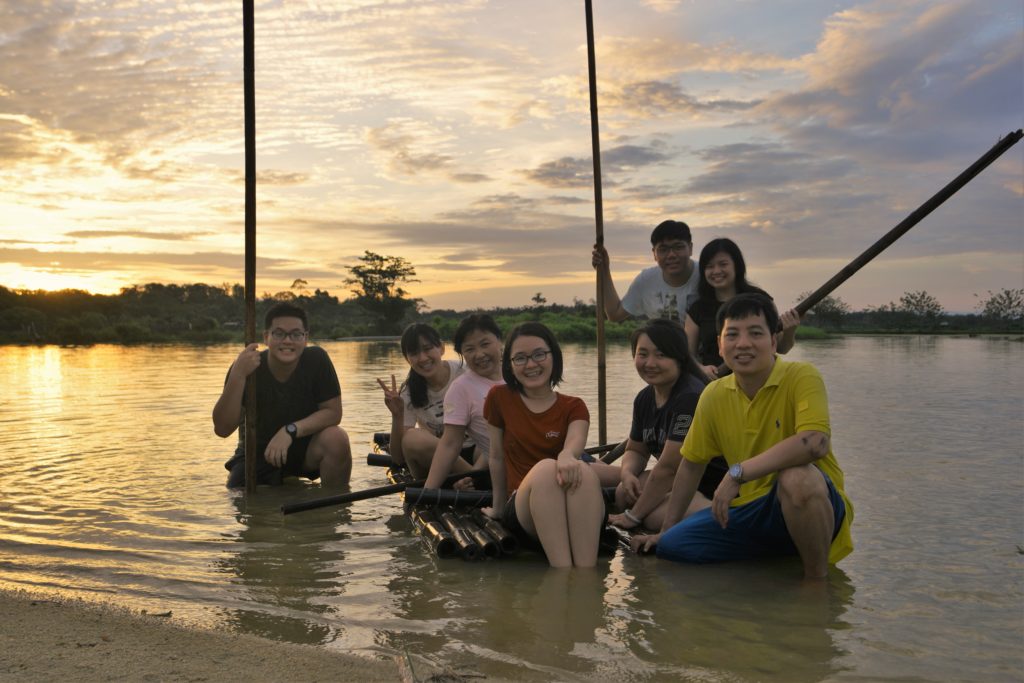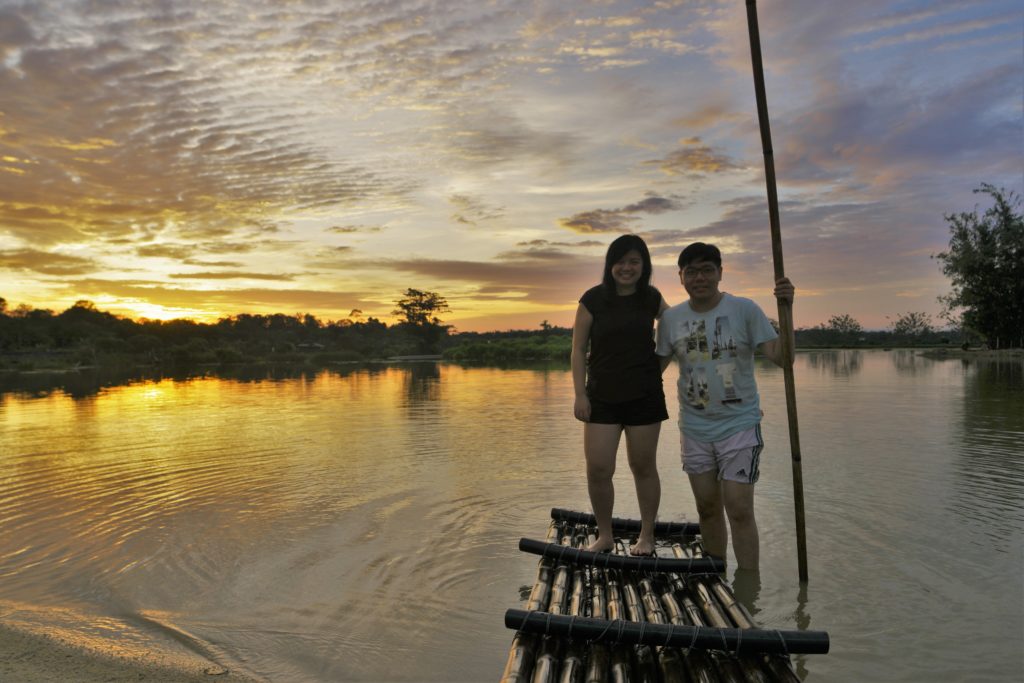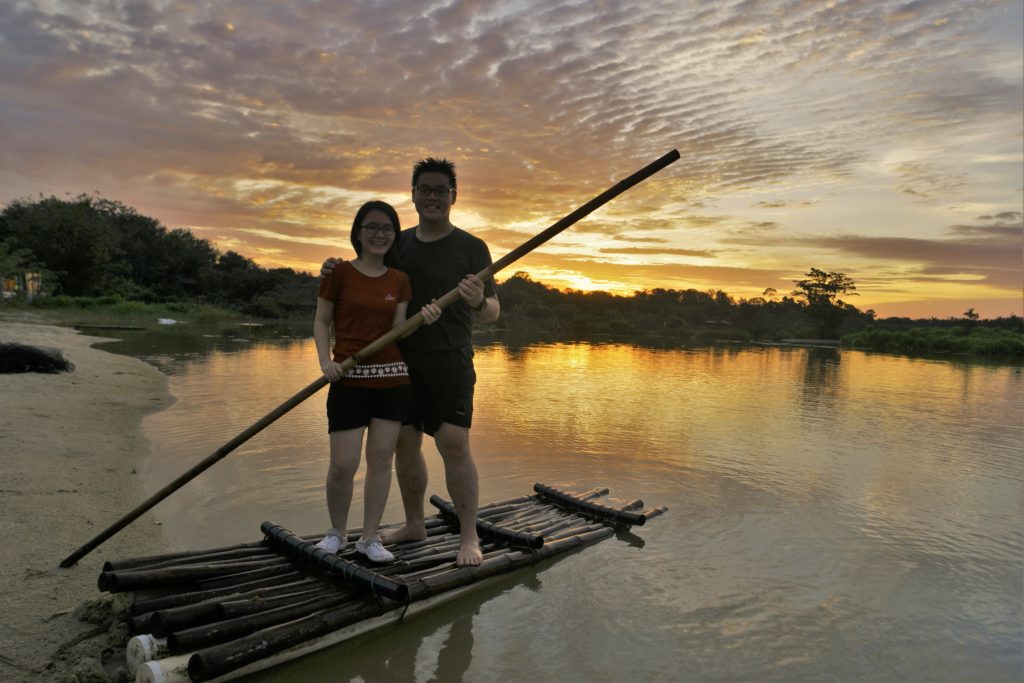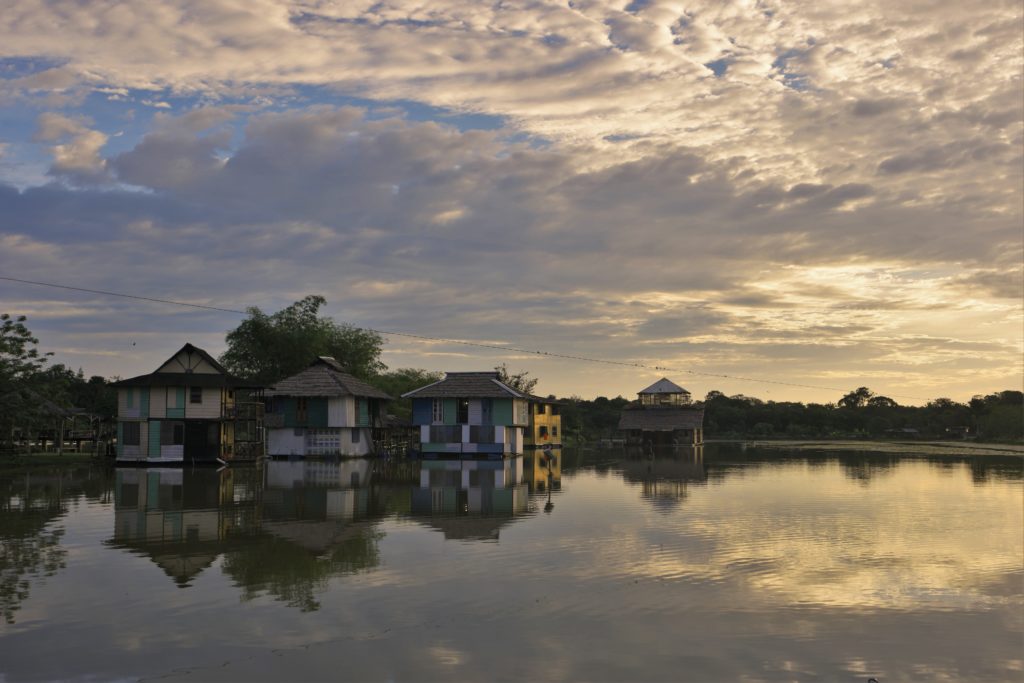 We had steamboat for dinner after a tiring day having fun around the farm. They also cooked rice to go with the steamboat.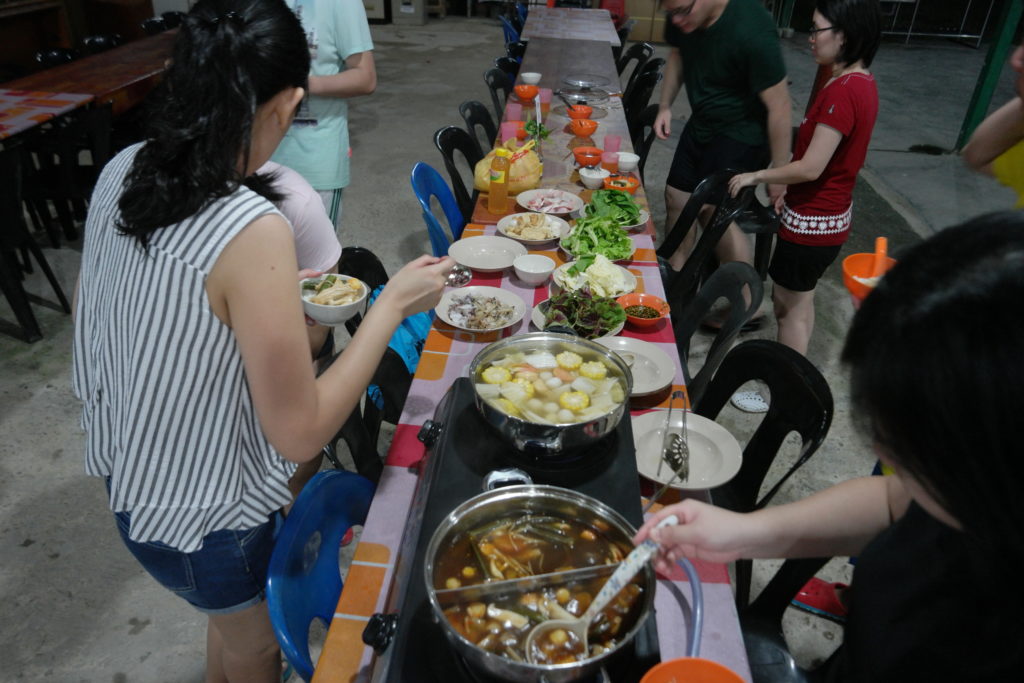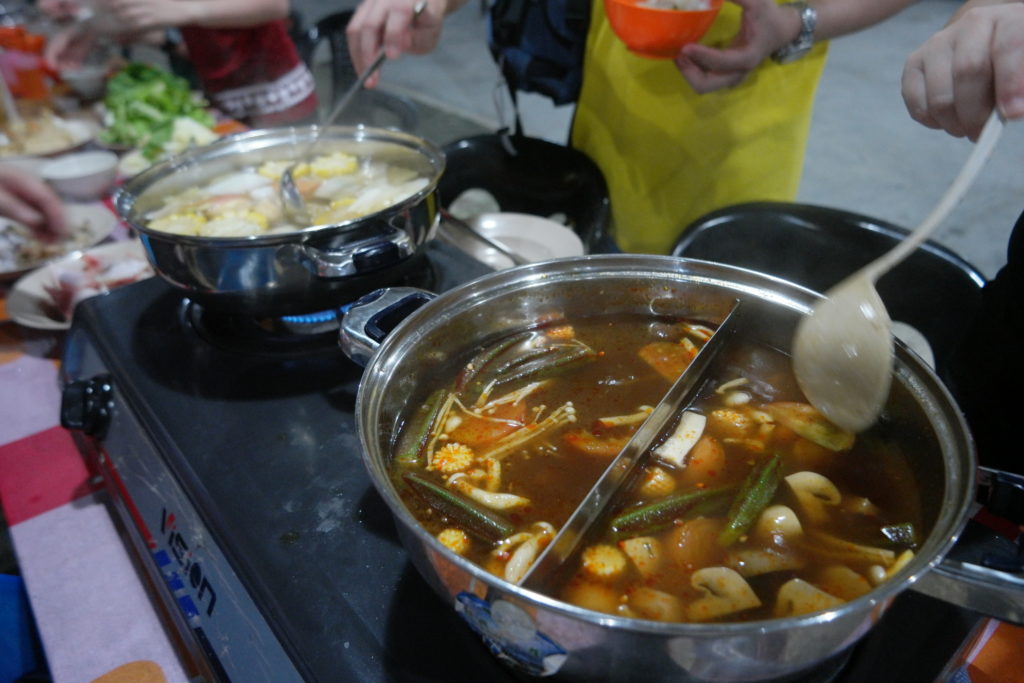 Our day did not end after the dinner as we still had a short night jungle trekking awaiting us. The trekking took us about 30 minutes and we trekked to a part of the forest reserve where we got to see dead branches and leaves that glow in the dark. Although it was not as spectacular as the sparkling blue sand that I saw at Pulau Sembilan, it was still a good experience trekking in the dark and seeing the glowing branches. After the trekking, we capped off the night by playing some card games at the Deluxe Chalet.
Day 2
Our mission to catch the sunrise on day 2 did not turn out well as it was cloudy. Nevertheless, the morning breeze was really refreshing.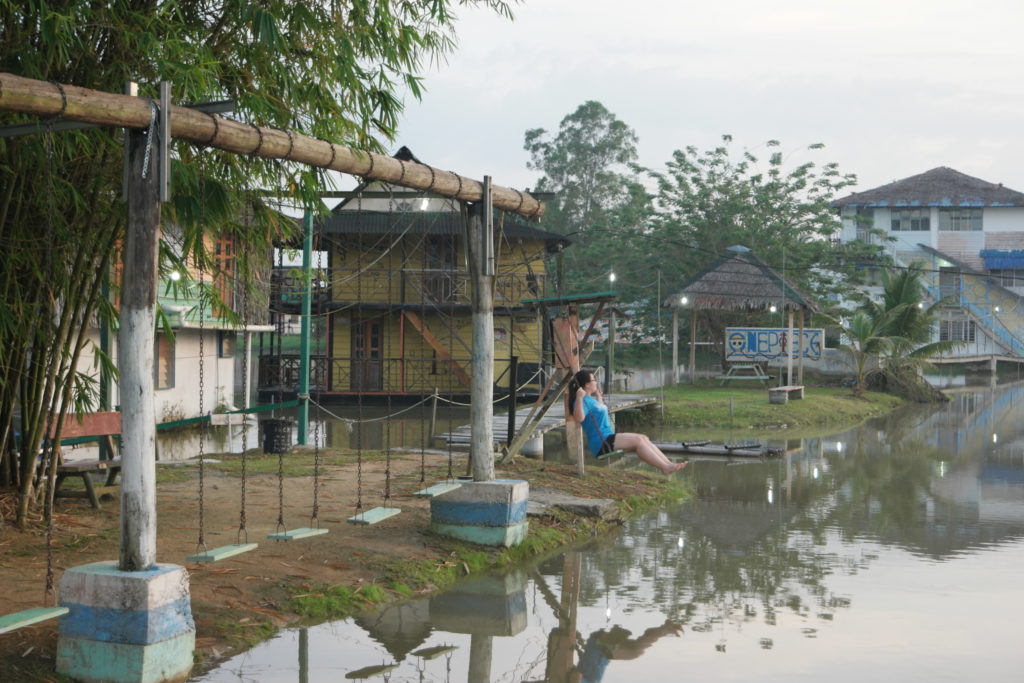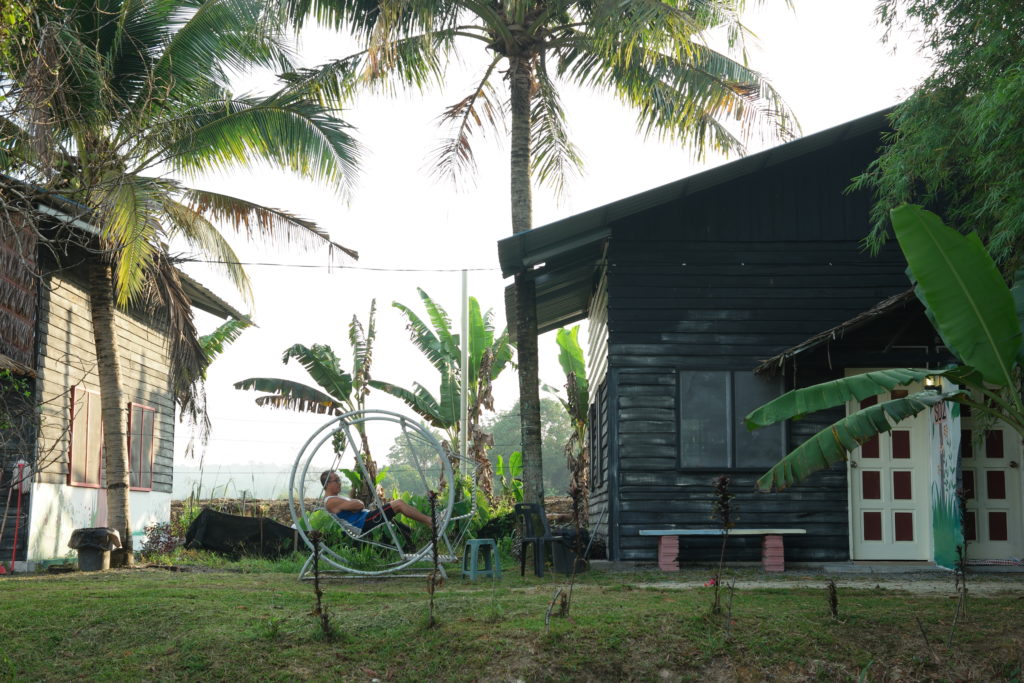 The second day was free and easy and we decided to give the WATERBALL a shot. Basically, they put you in this floating giant inflatable ball. The challenge is to finish a lap by keeping the ball rolling from within like a hamster wheel.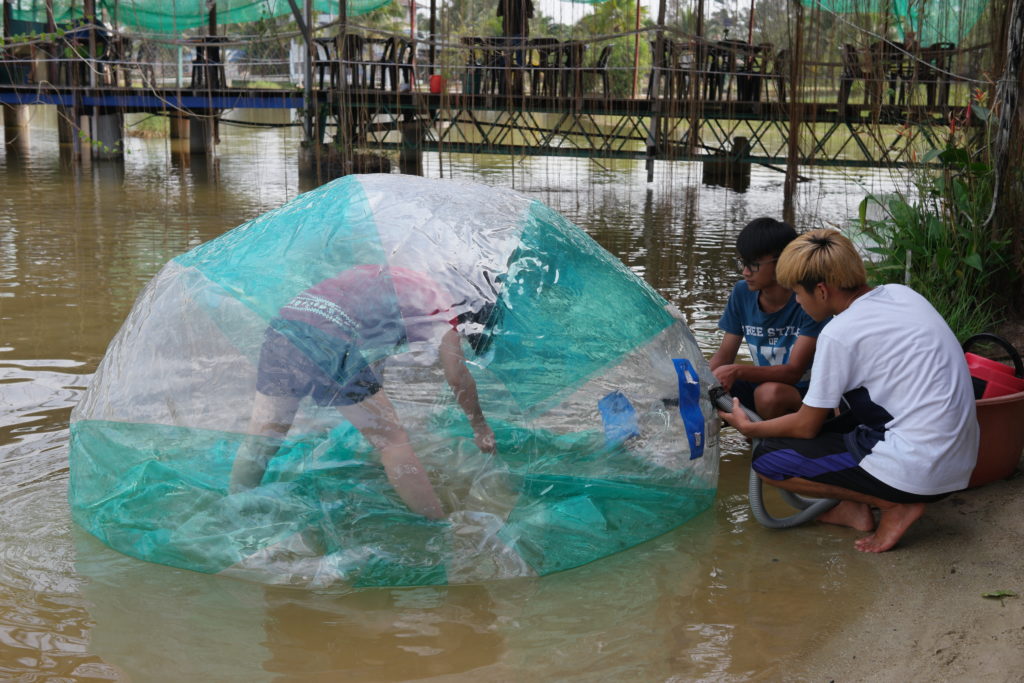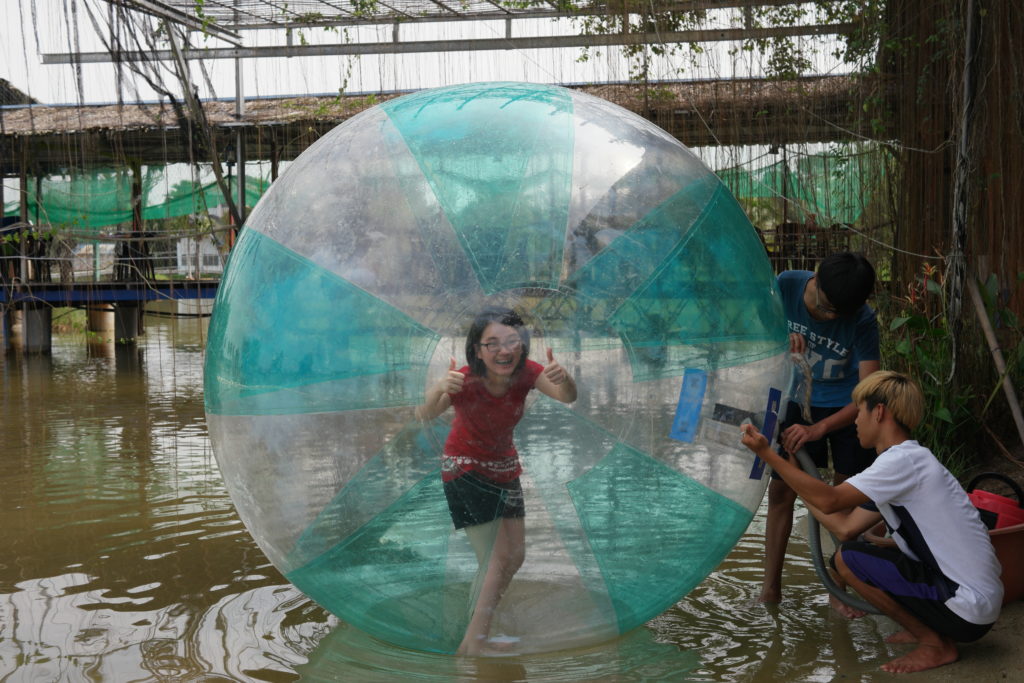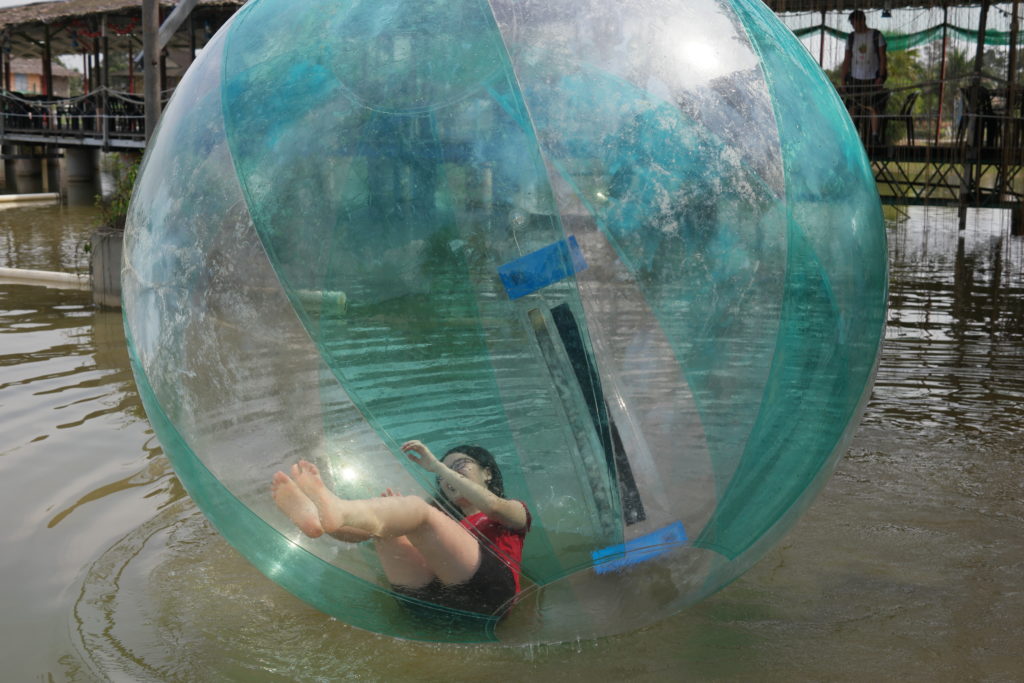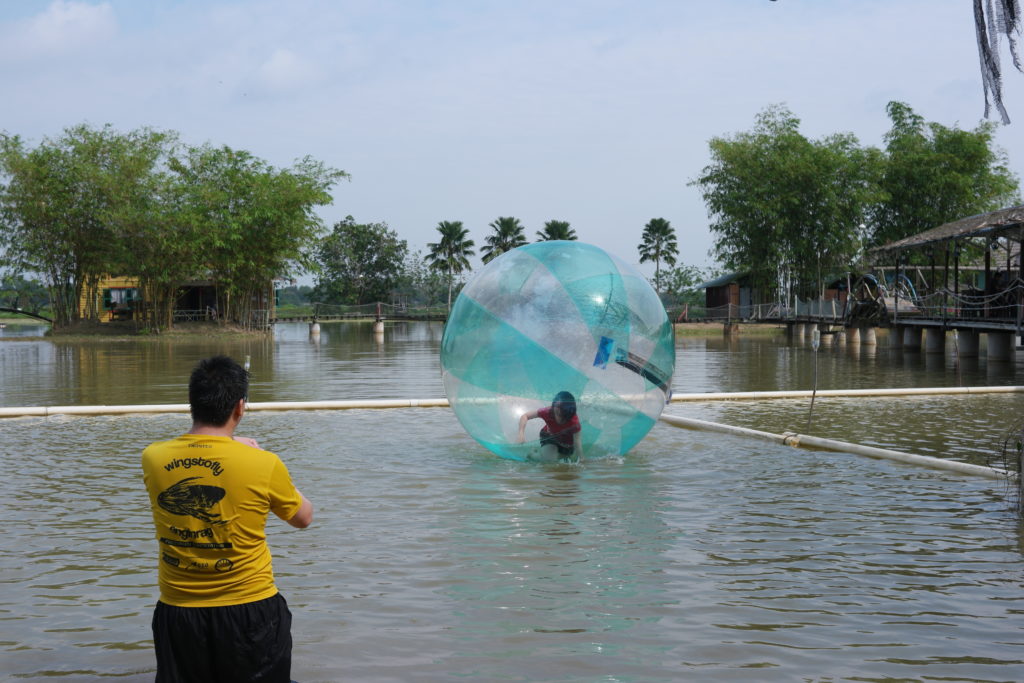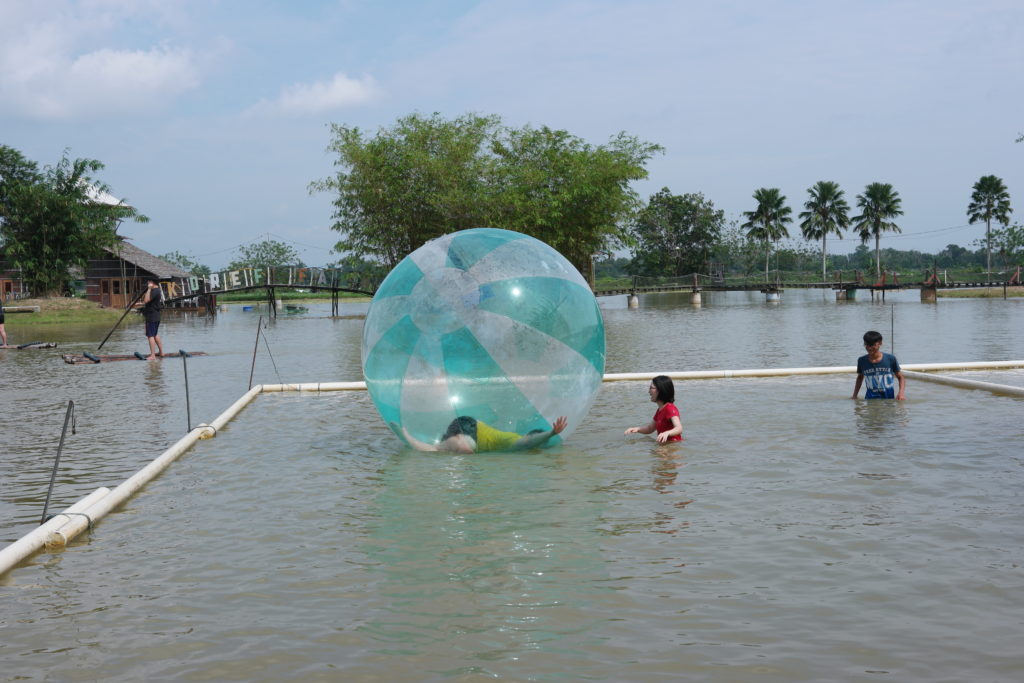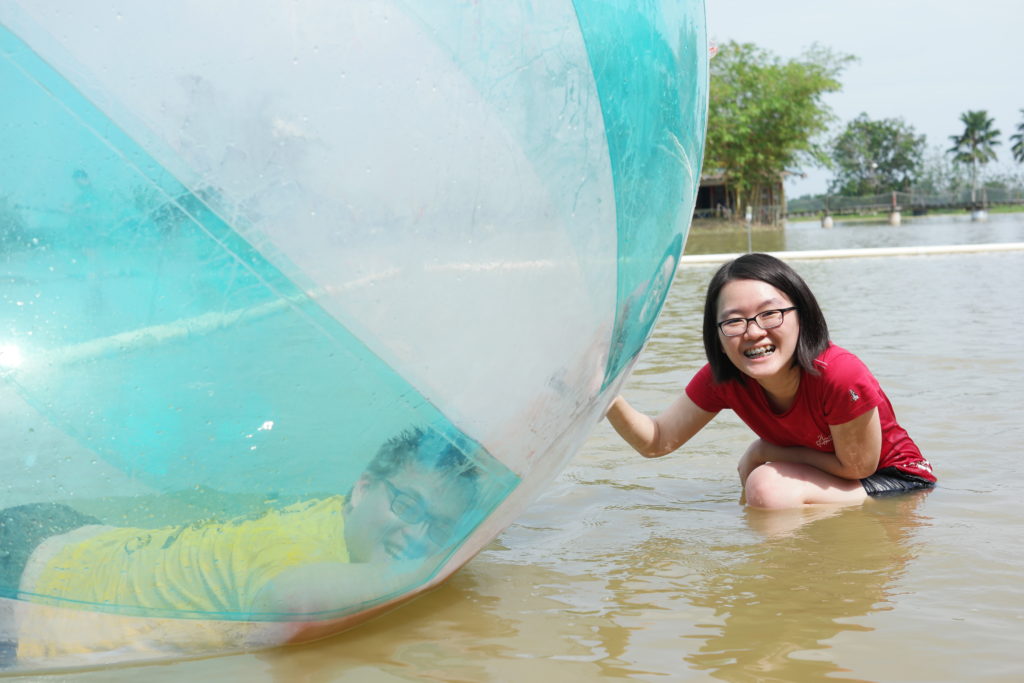 Some of us went on to try more lake rafting and water obstacle games.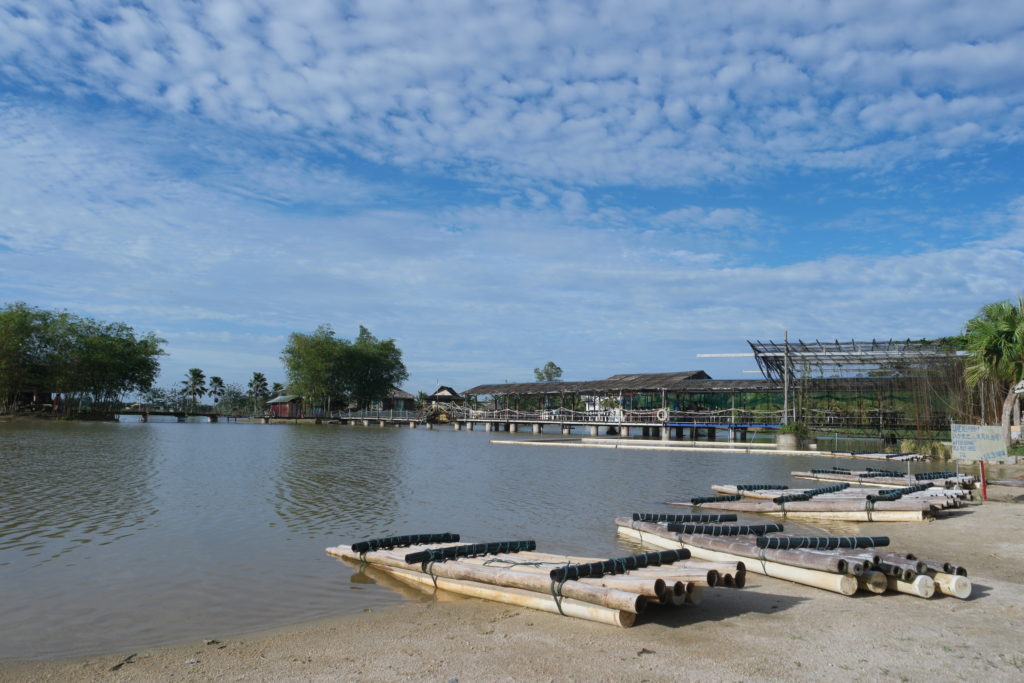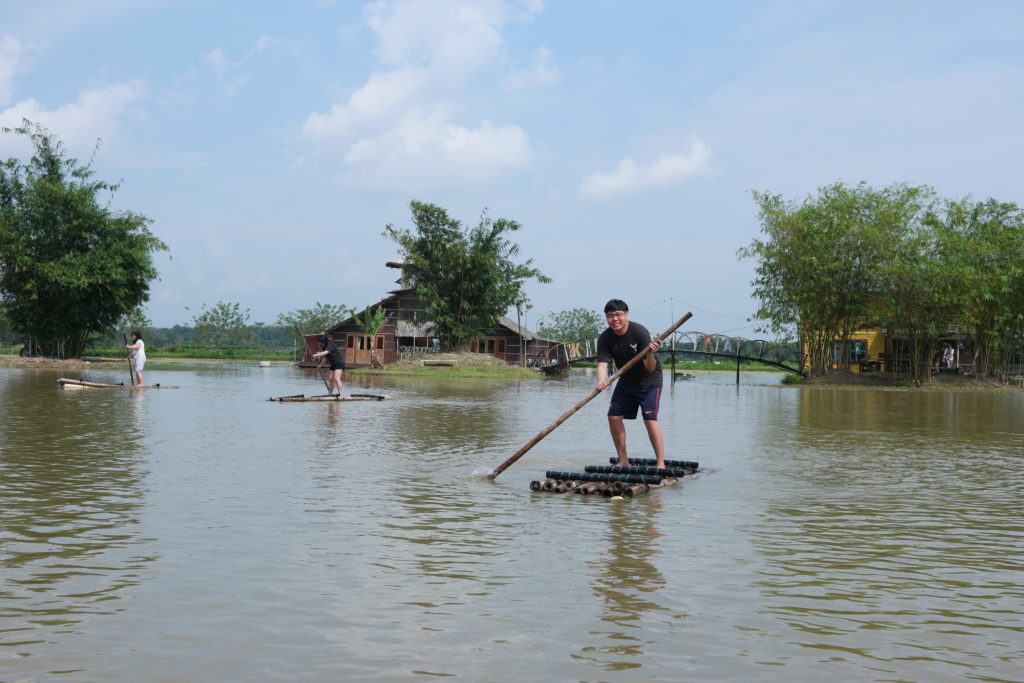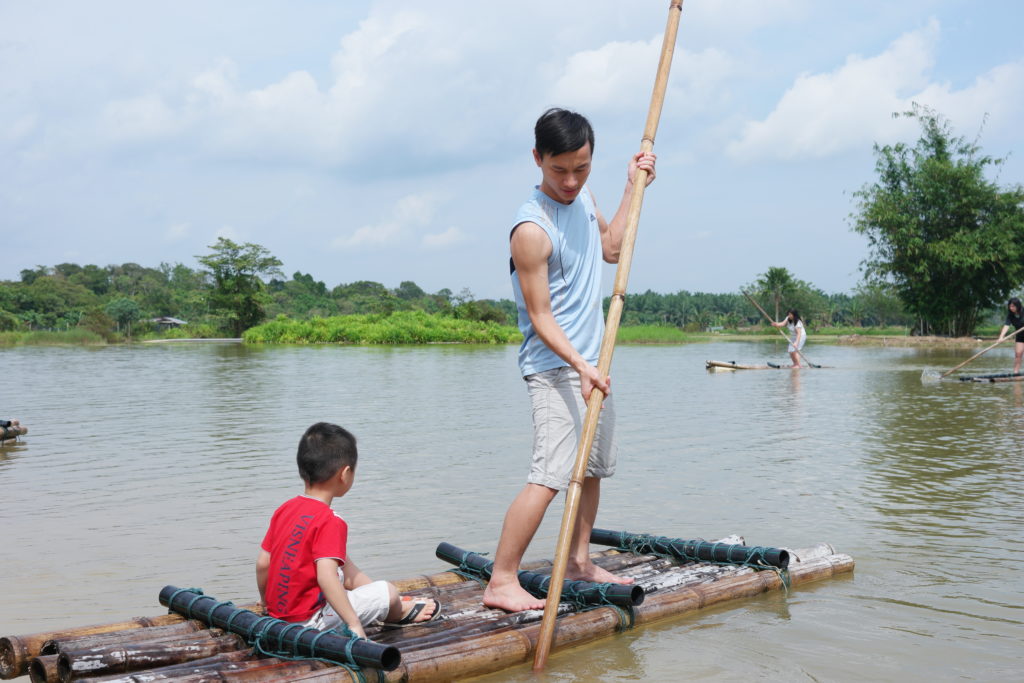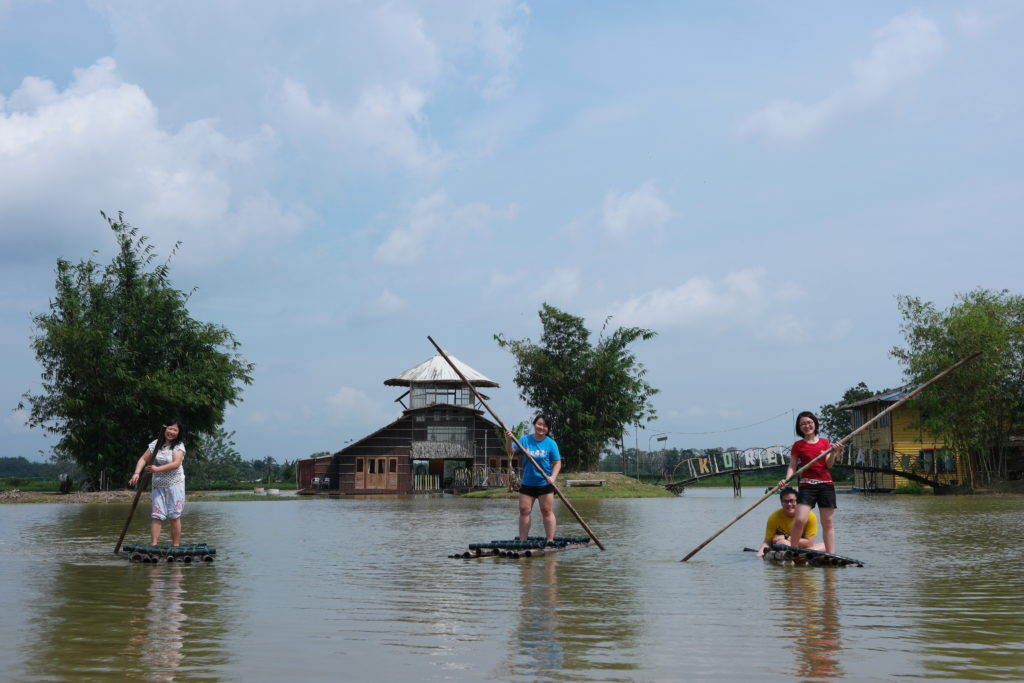 According to the farm owner, these water obstacle courses were designed by a Singaporean guide. While Ryan was pretty smooth with the obstacles, the rest of us slipped and fell into the water at least once before concurring all the obstacles. I think this place is a good choice for team building events.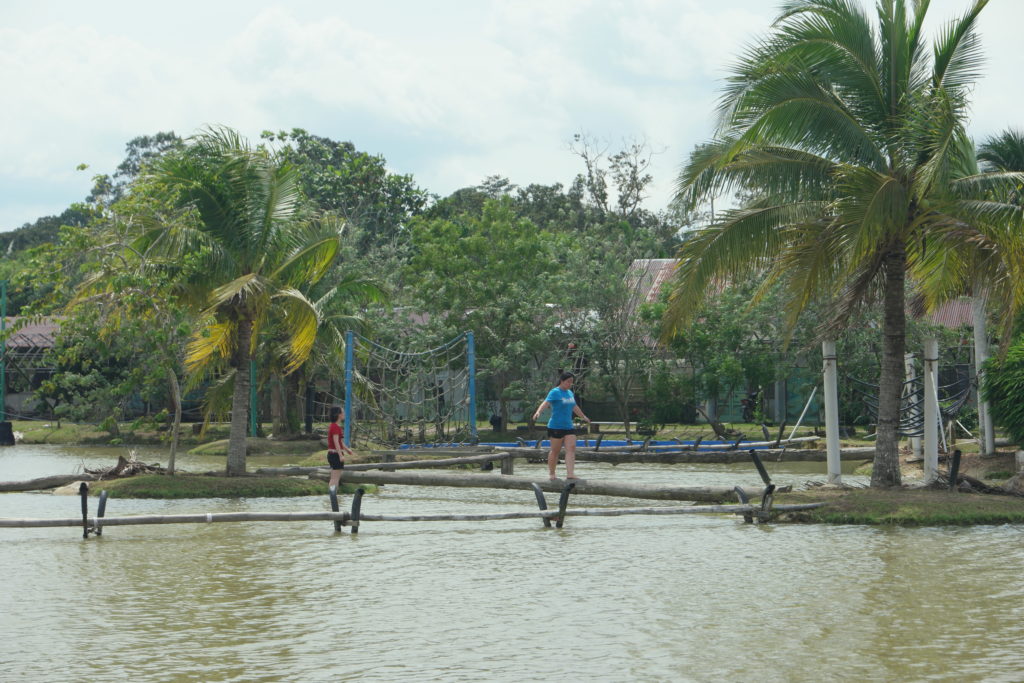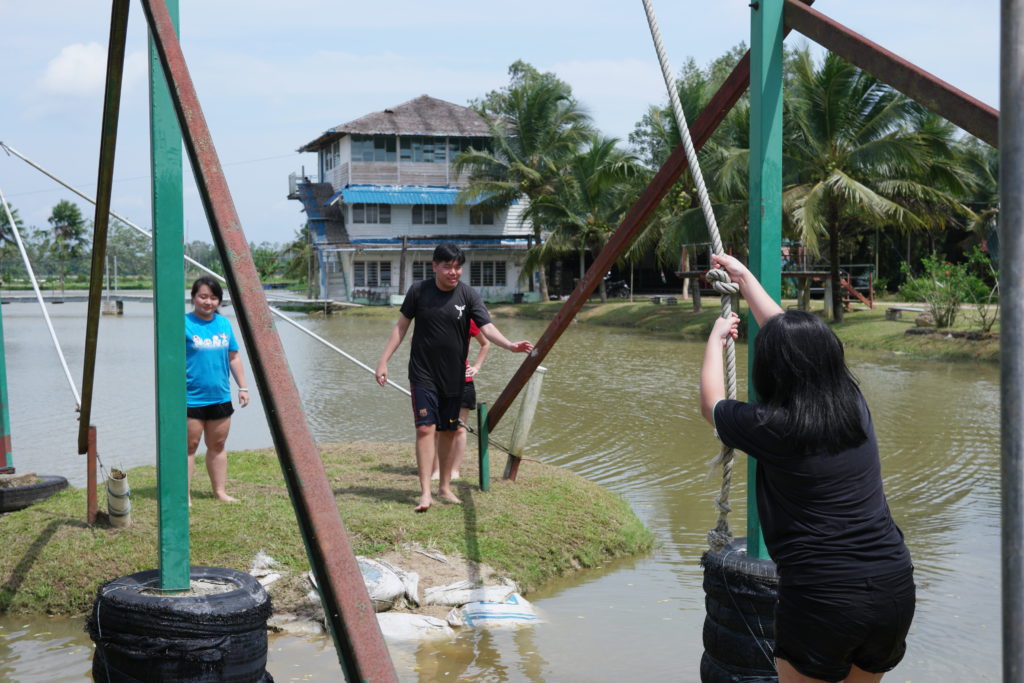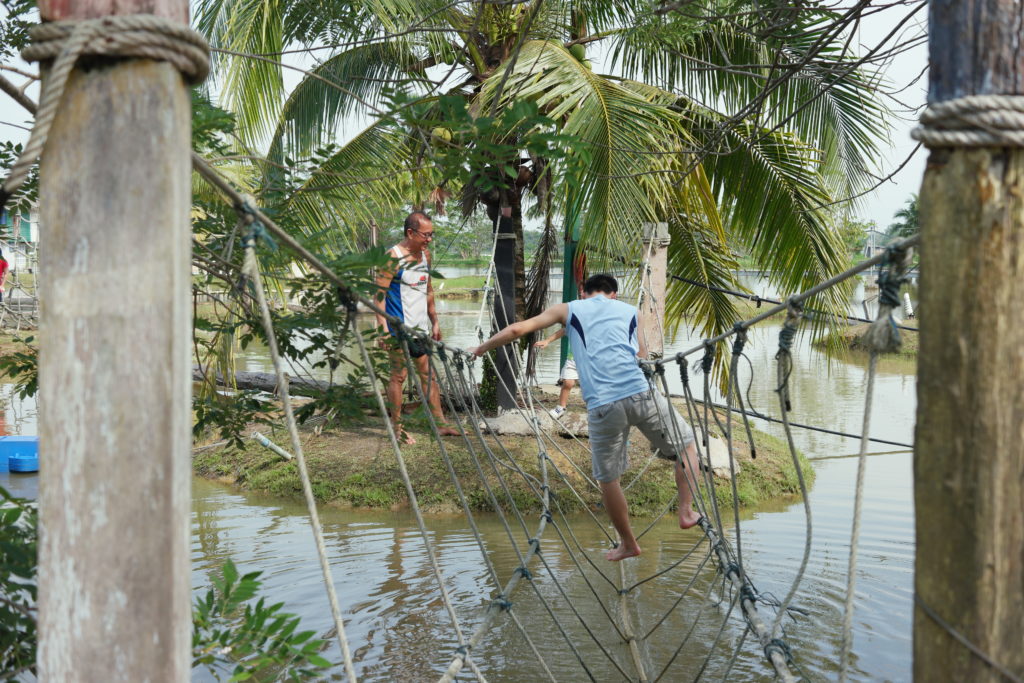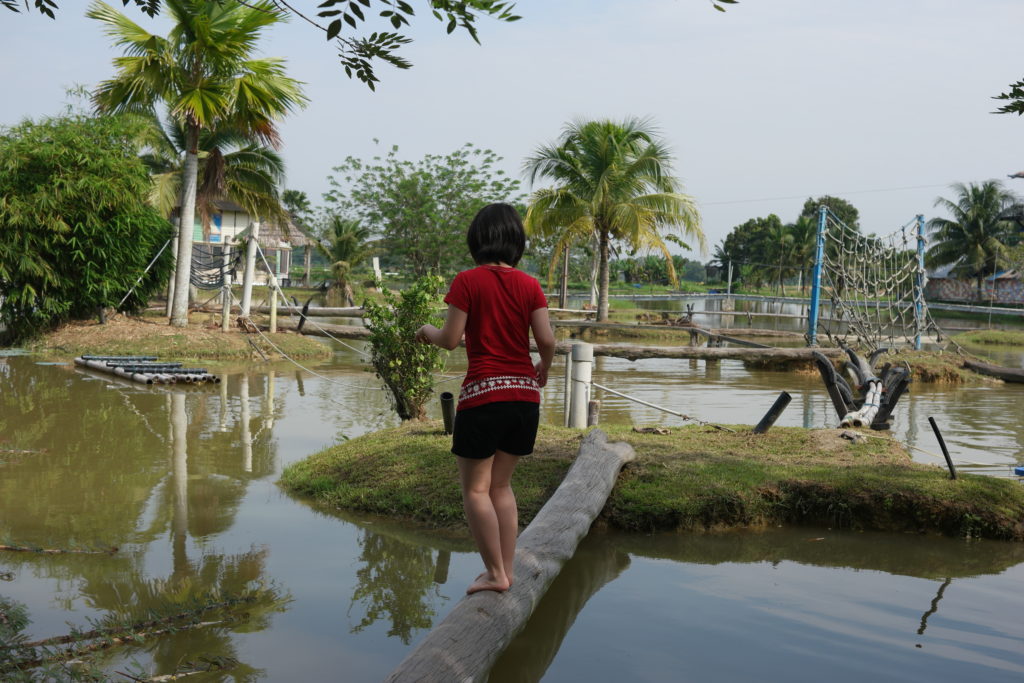 After all the fun and exciting activities it's finally time to bid goodbye to KOREF Eco Farm. We settled our bills, packed up and had our final meal at the farm before leaving for Singapore. As we had our lunch, we couldn't stop admiring the lake view while enjoying the last bit of village breeze here. Just so relaxing and close to nature. Alright, one last look at the floating chalets and beautiful sunset before we go!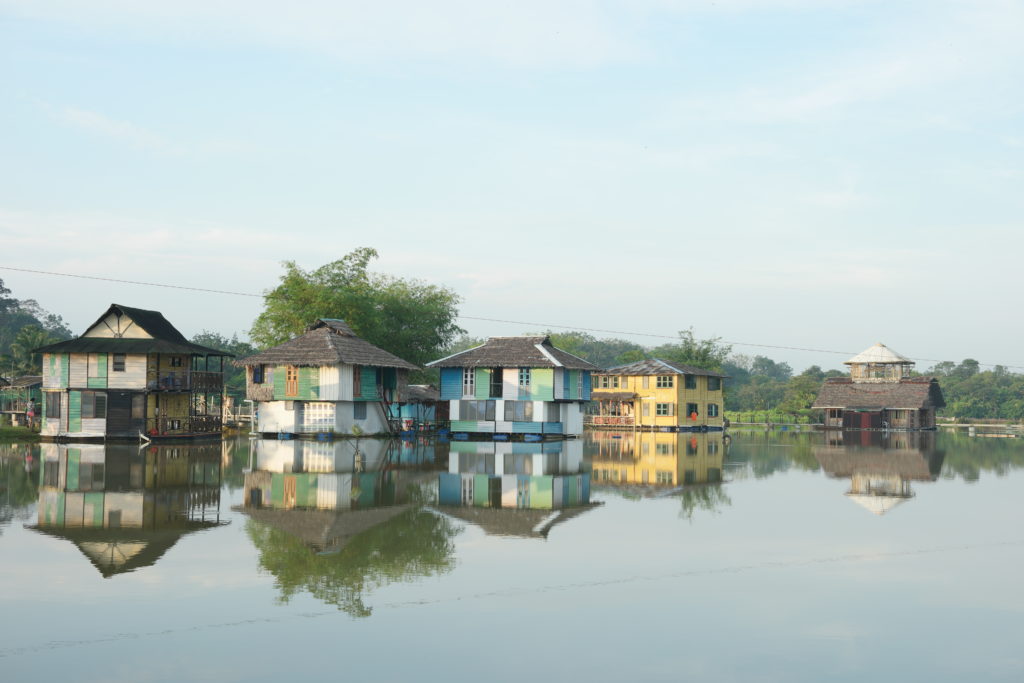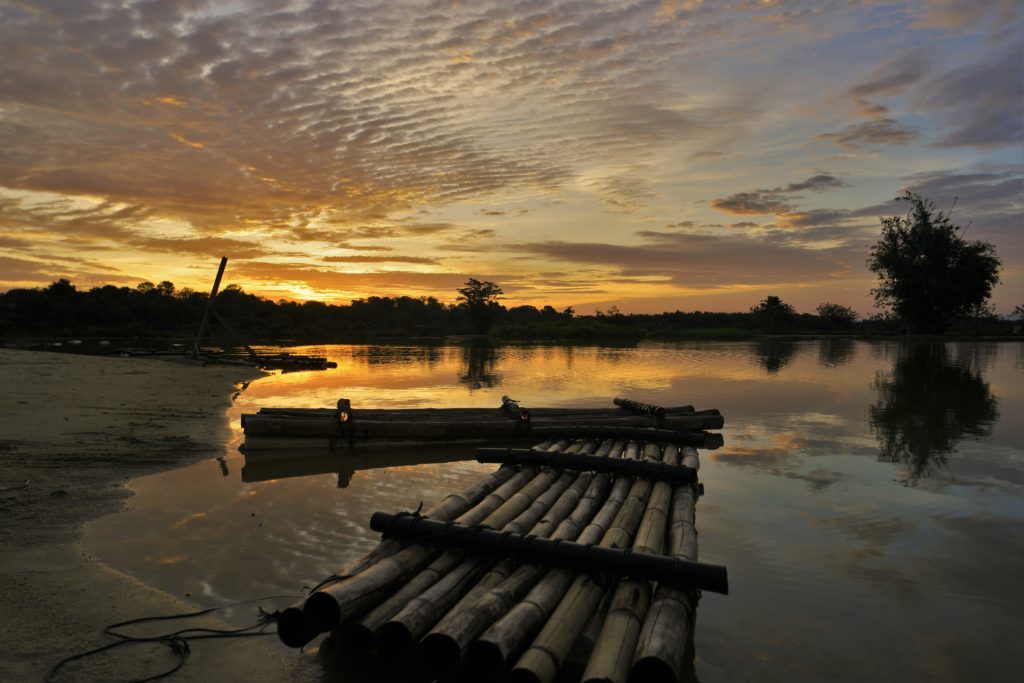 ---
Getting there:
Location: KOREF Eco Farm, KM43, Jalan Kluang - Mersing, 86700 Kluang, Johor. 
From Singapore: Engage private transportation with Enrich Transport Service or Anda Transport Agency for arrangements.
Travel Expenses: RM339 (Floating Chalet) including meals and activities. Please check with KOREF Eco Farm's website for updated rates.