If you had been following us, you would have read our full blog post on our trip to Kahang Organic Rice Eco Farm (KOREF Eco Farm). In this post, I will summarize all the FUN and EXCITING things to do at KOREF Eco Farm to give you an idea about the kind of VILLAGE LIFE to expect at the farm.
1. Floating Chalet Experience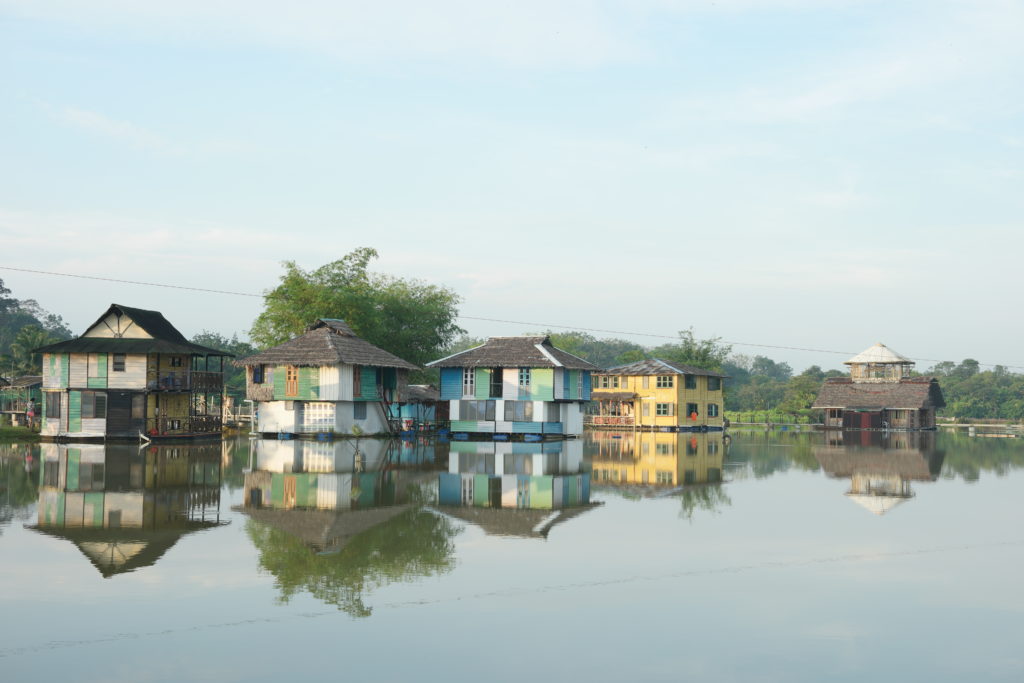 The most unique feature of KOREF Eco Farm is its floating chalets. The rooms are spacious and can fit around 4 people. There is no aircond (for all chalets) and water heater (except for the Deluxe Room). If your budget allows, do give the Deluxe Room a shot especially for couples. The design and interior of the Deluxe Room is like a hotel.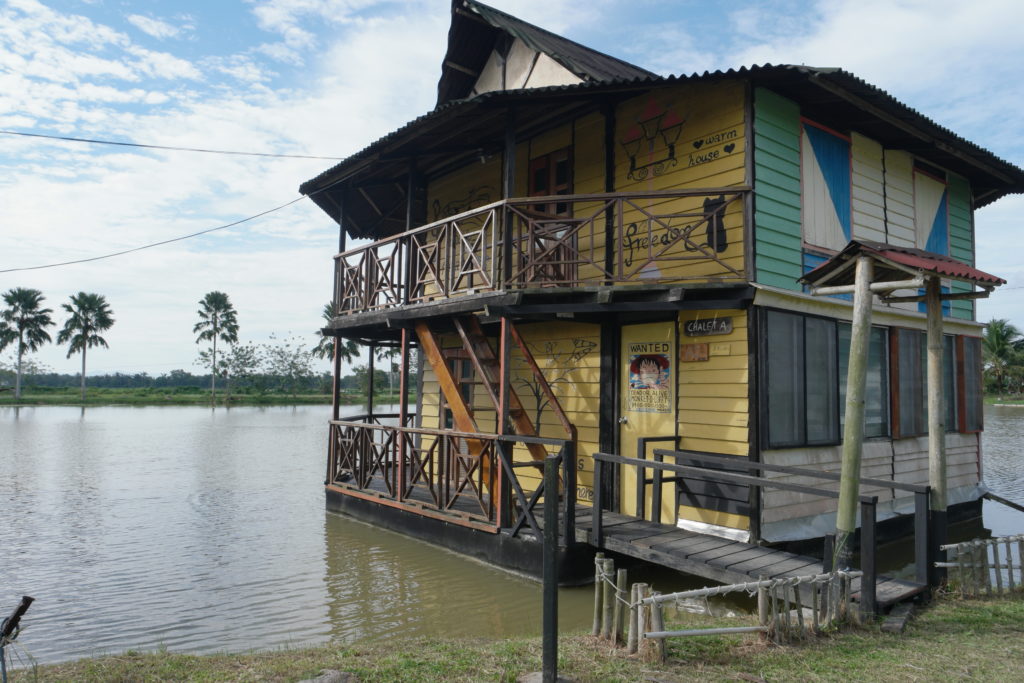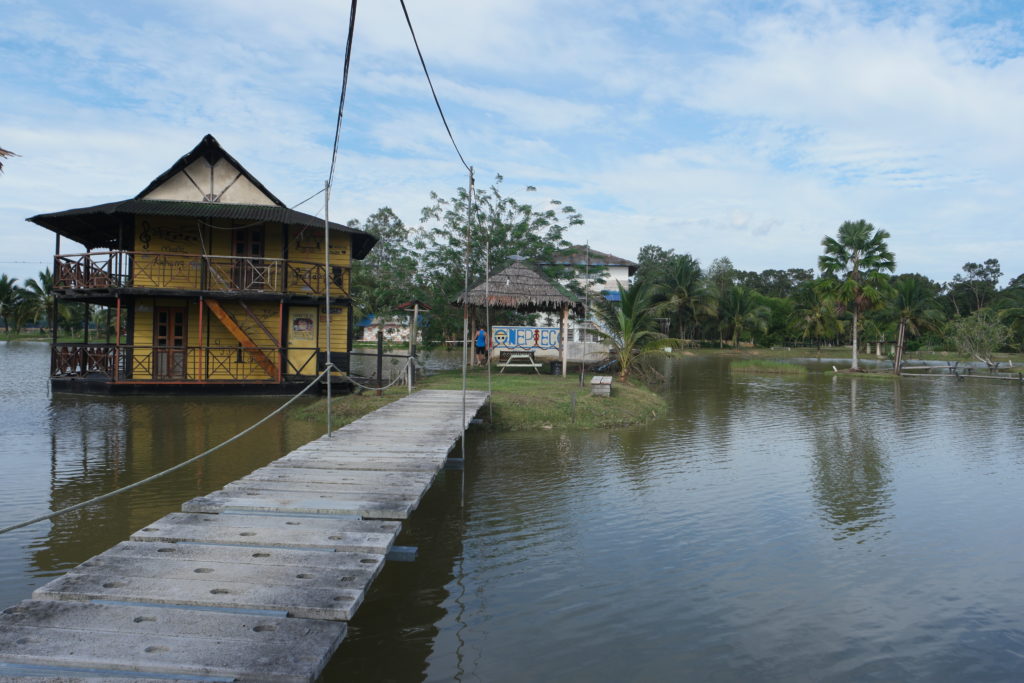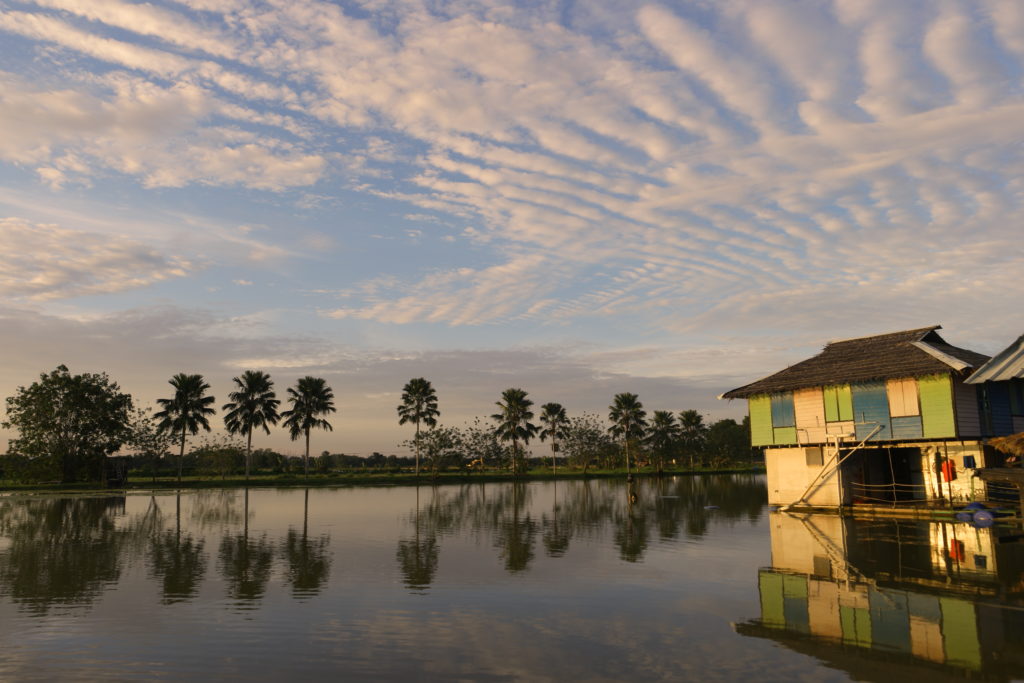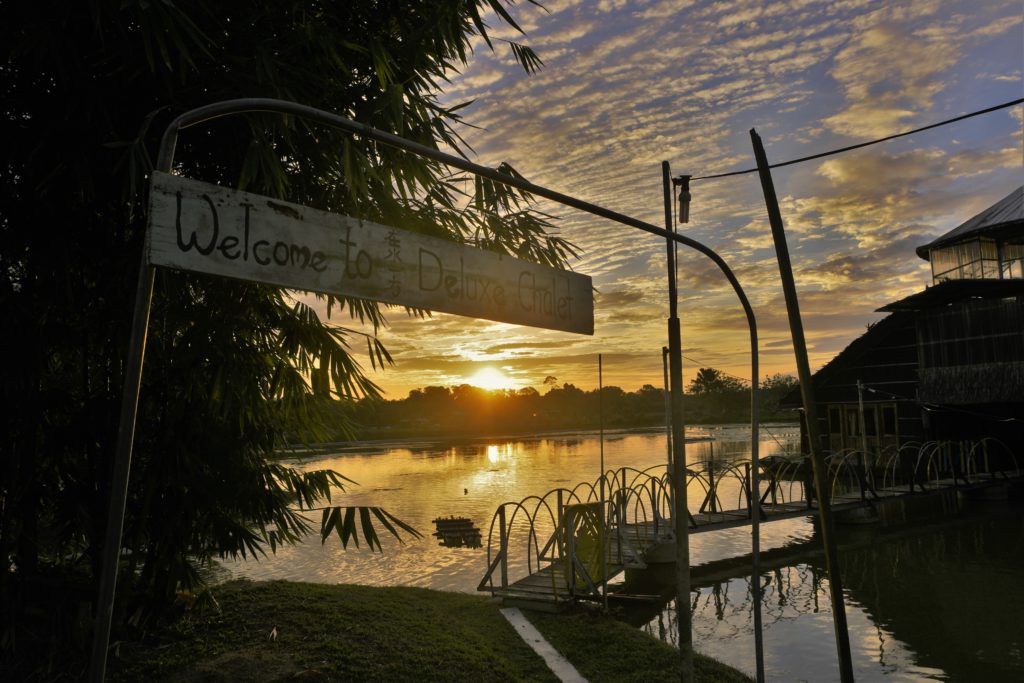 2. Paddy Planting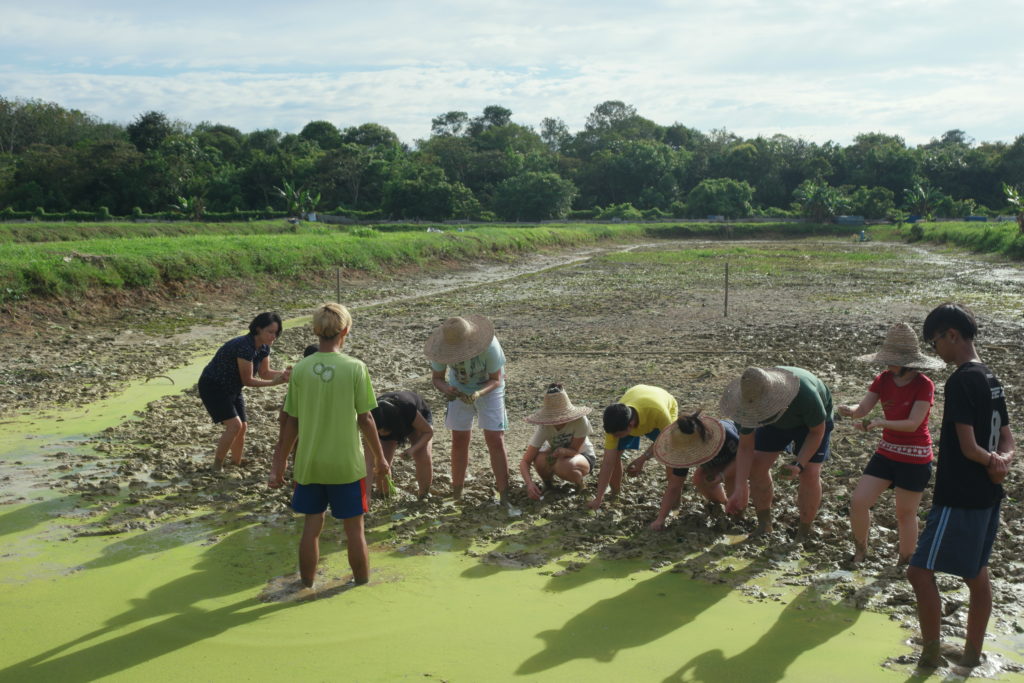 If you book and sign up their 2D1N package, KOREF Eco Farm staffs would line up a series of activities for you and one of them is paddy planting experience. It is a good learning exercise especially for kids as they would empathize on the hard work behind each bowl of rice. 
3. Water Rafting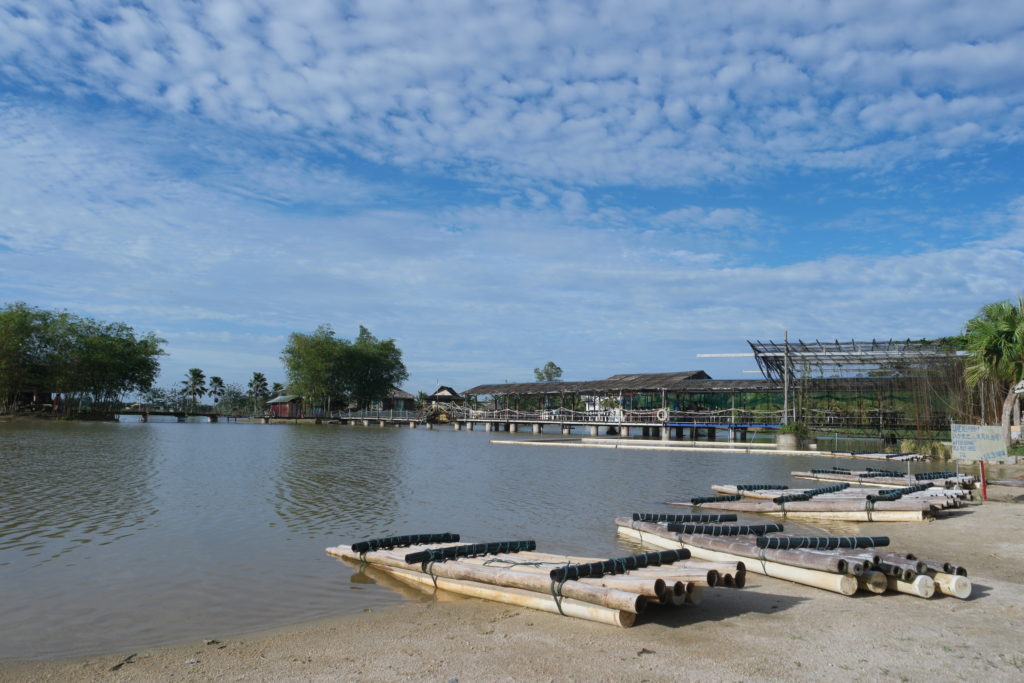 The most fun activity for me has to be water rafting! There is a lake in the farm for all kinds of water activities. The water depth is about waist height (for adults) so just be careful if you are taking your kids on the raft.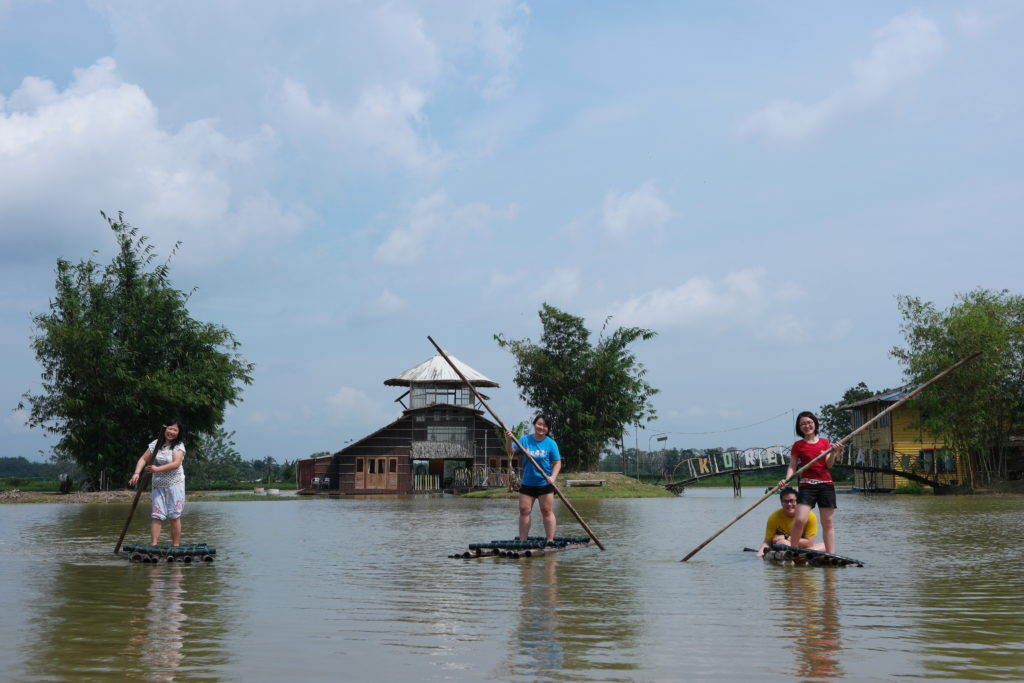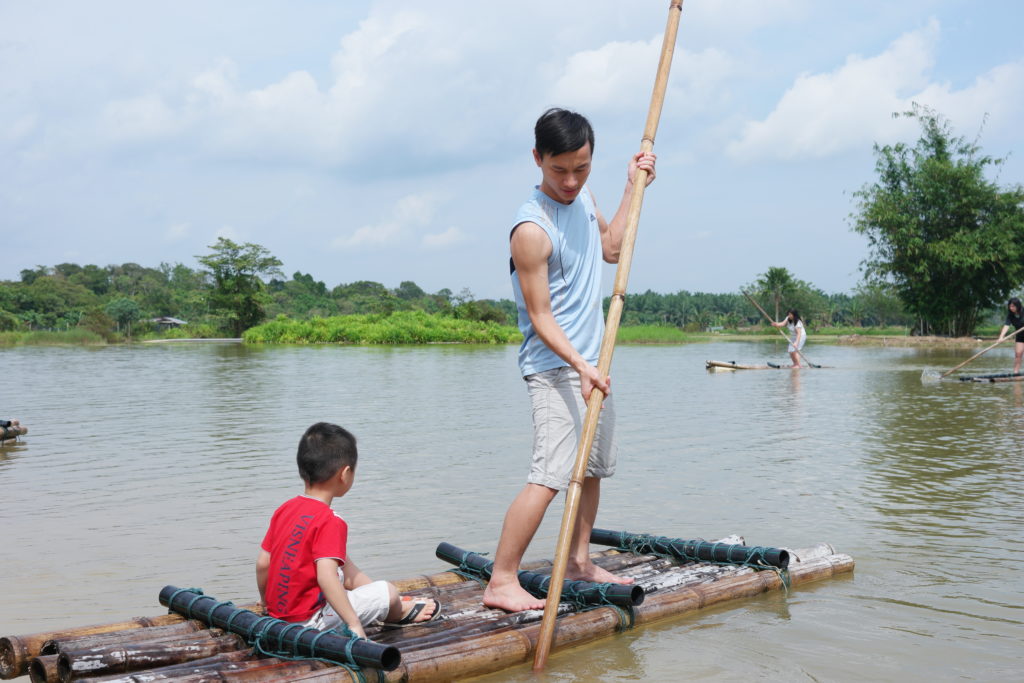 4. Fish Netting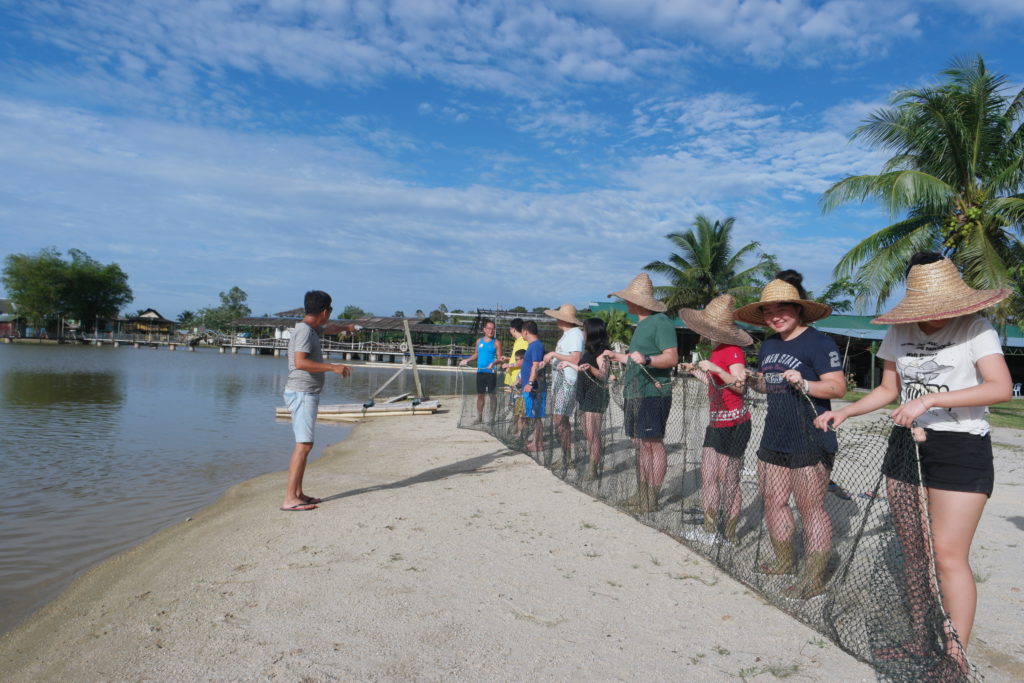 Fish netting might be an unfamiliar activity for most of us who live in the city. Nonetheless, it is something that the KOREF staffs do almost every other day! While fish netting, you MUST keep your mouth shut throughout the entire exercise. Check out our KOREF Eco Farm full blog post here to find out why.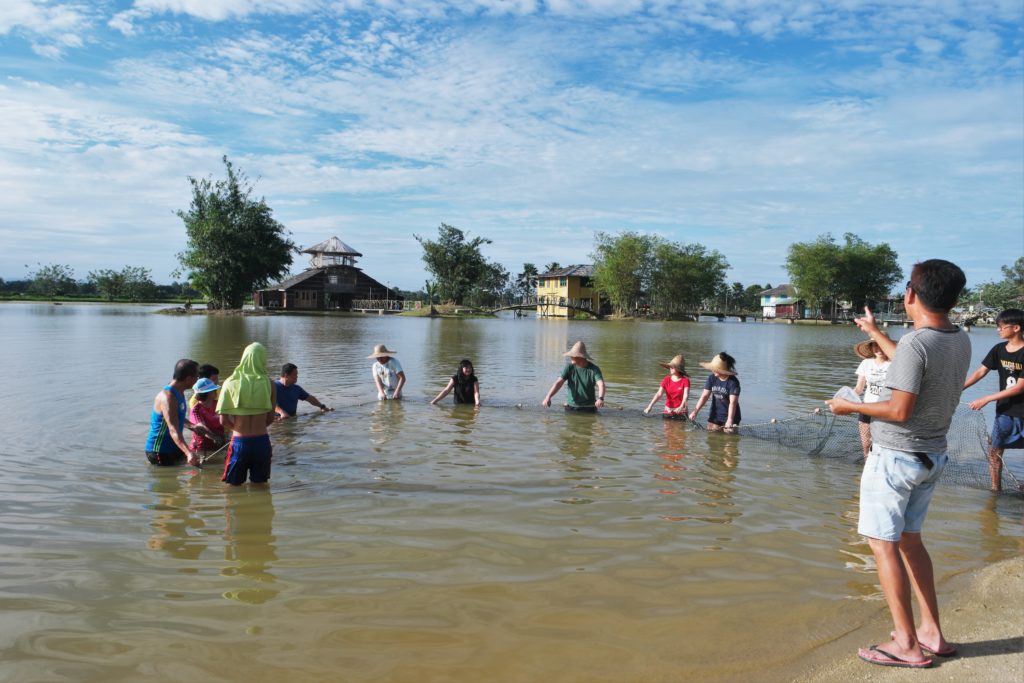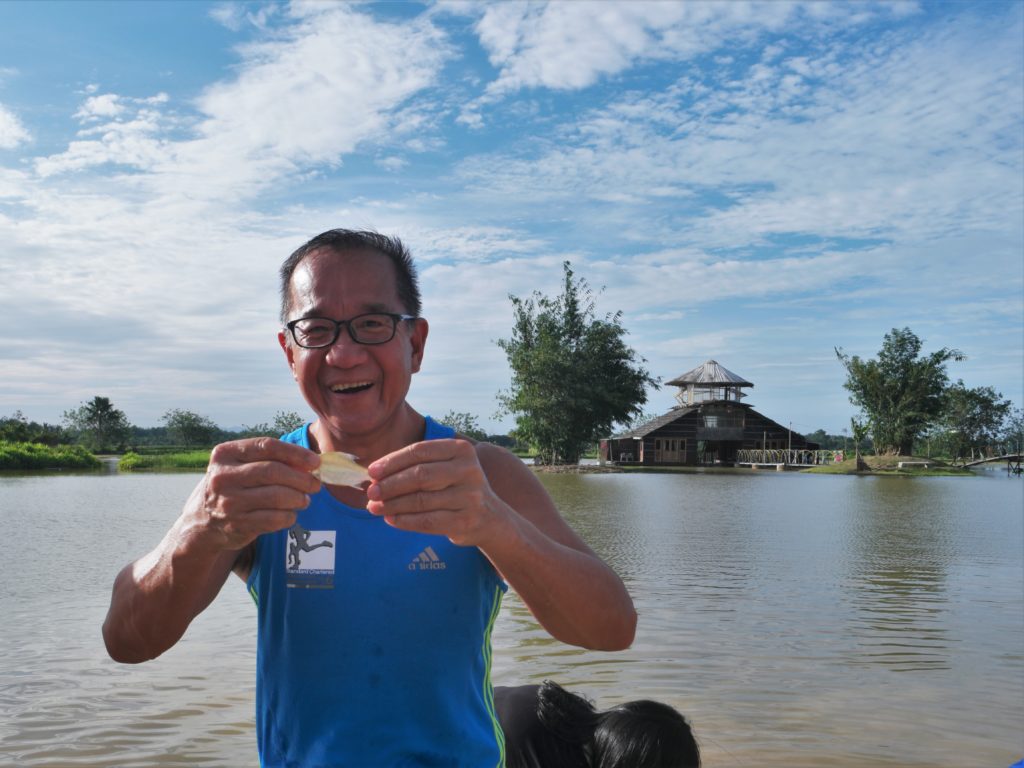 5. Water Ball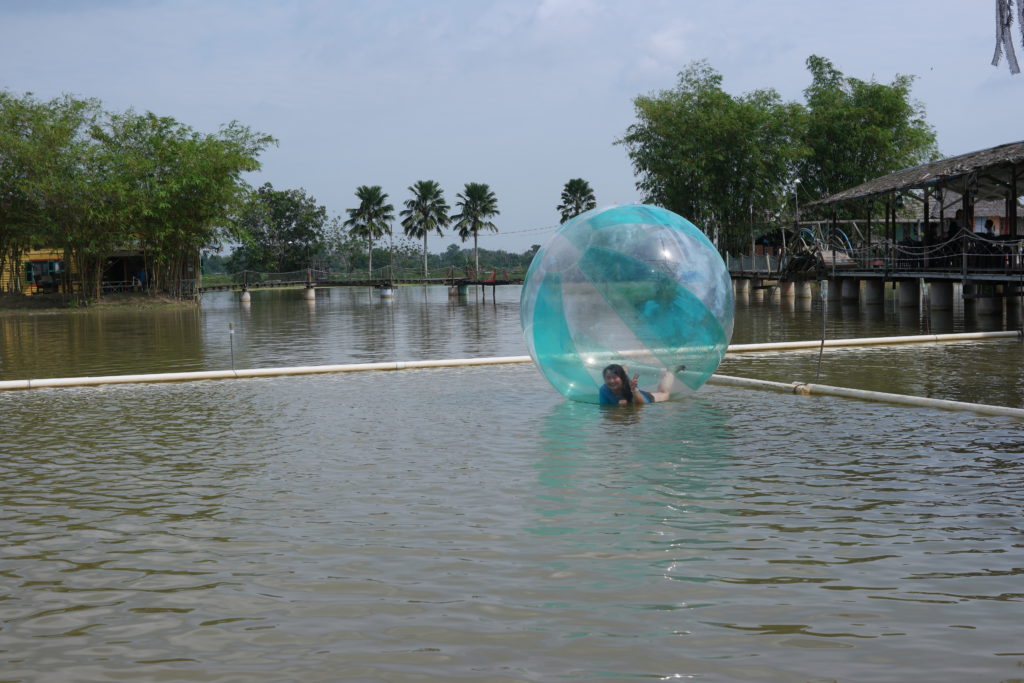 Water Ball is basically like a human hamster ball whereby you are placed inside a huge inflatable ball. The challenge is to paddle your way to and fro for one lap without falling/rolling over. Seems fun but it's extremely exhausting. Once you get rolling, it is hard to keep your balance and you would end up rolling inside the ball. Not recommended to those who gets dizzy easily.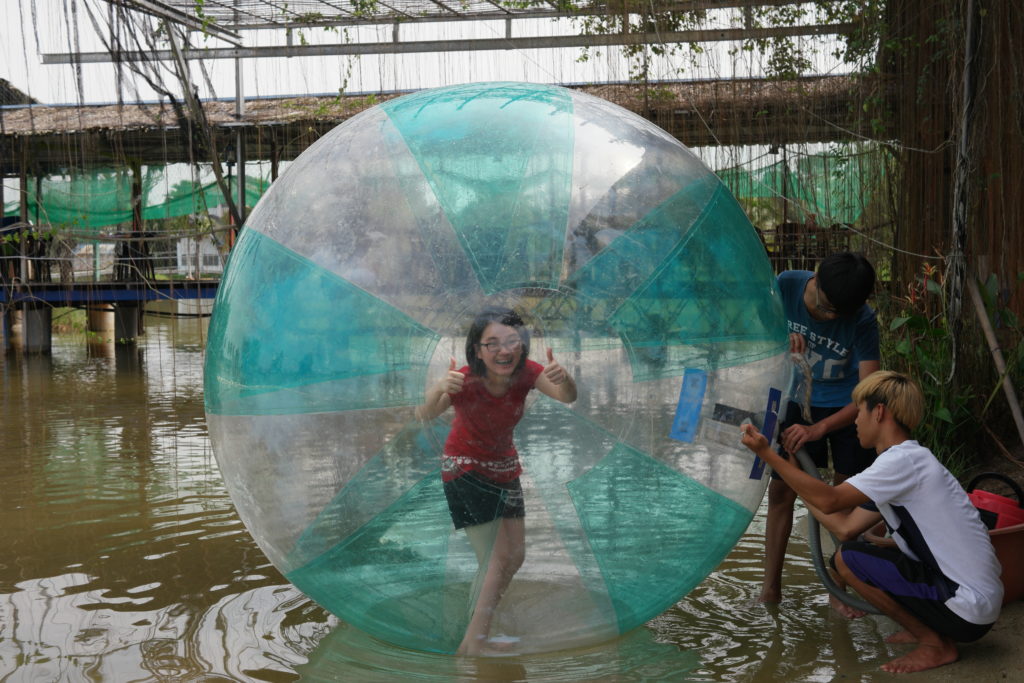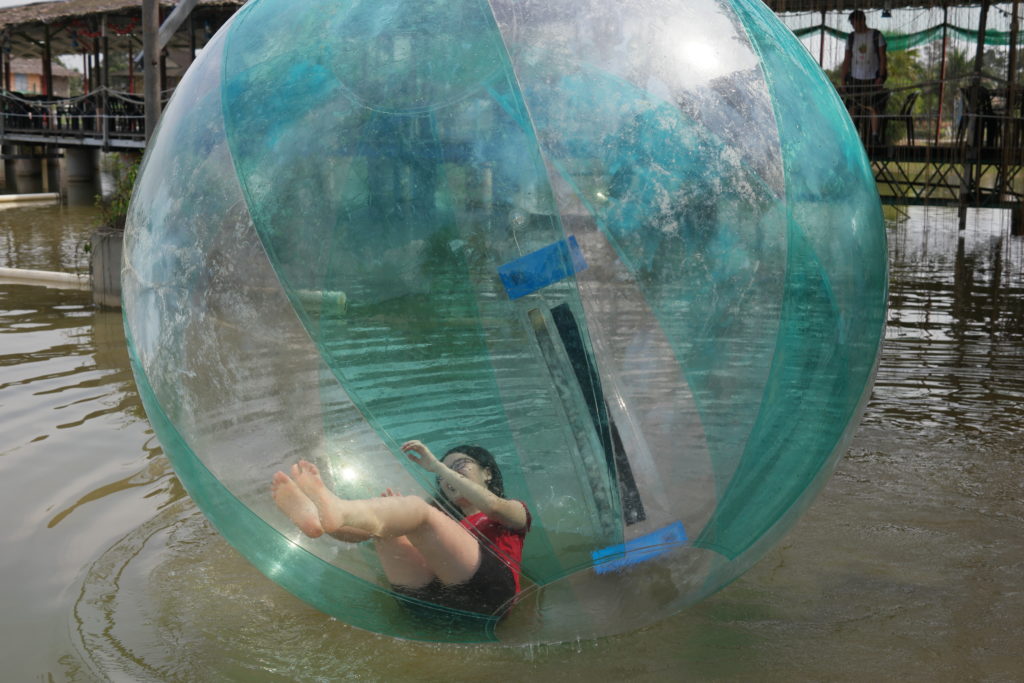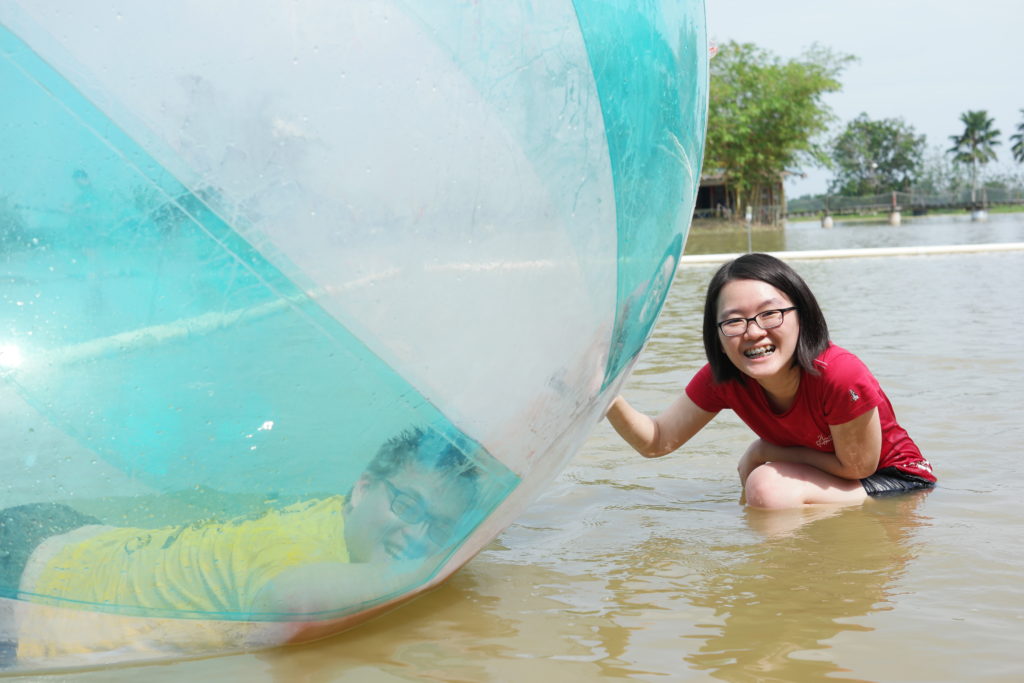 6. Water Obstacle Courses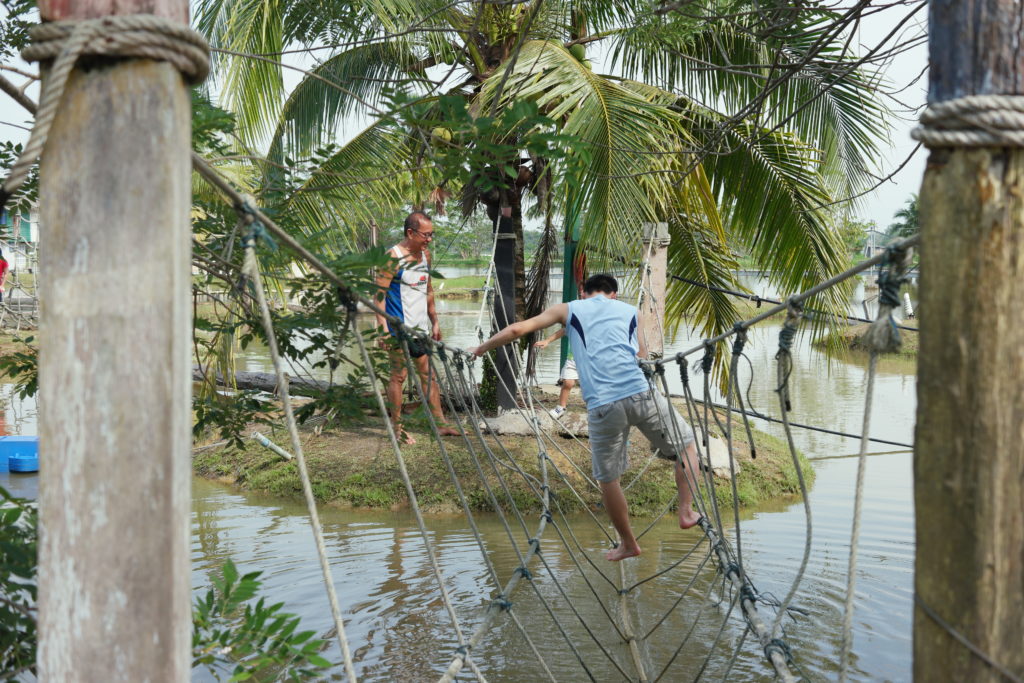 KOREF Eco Farm is a popular place for organizing team bonding events and its wide range of water obstacle courses is one of the main attractions. It builds self esteem as team members compete and complete the obstacles.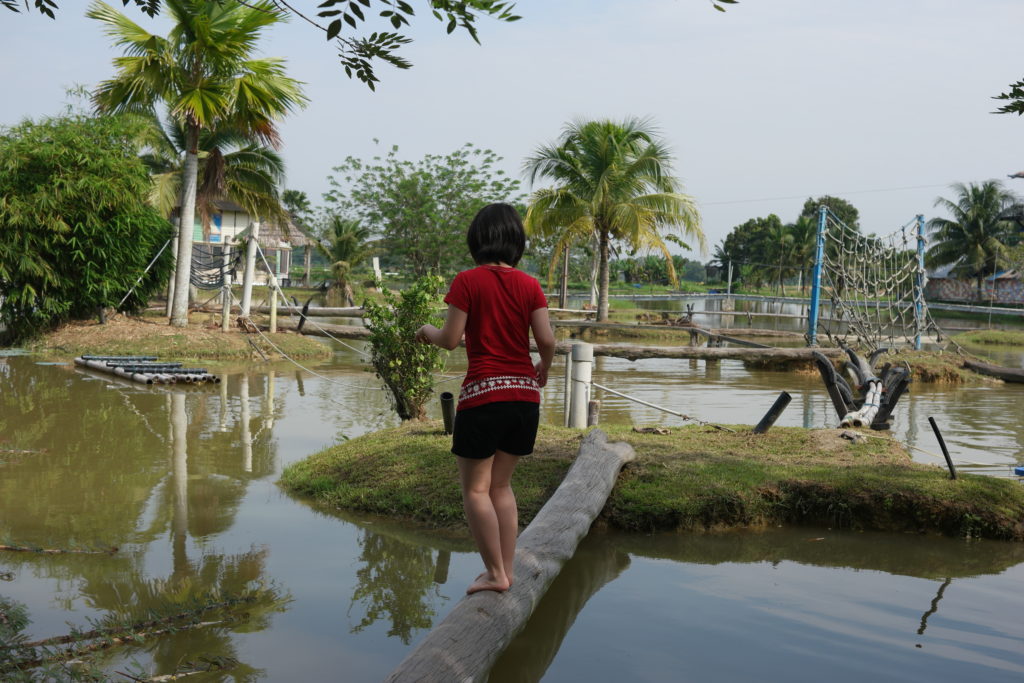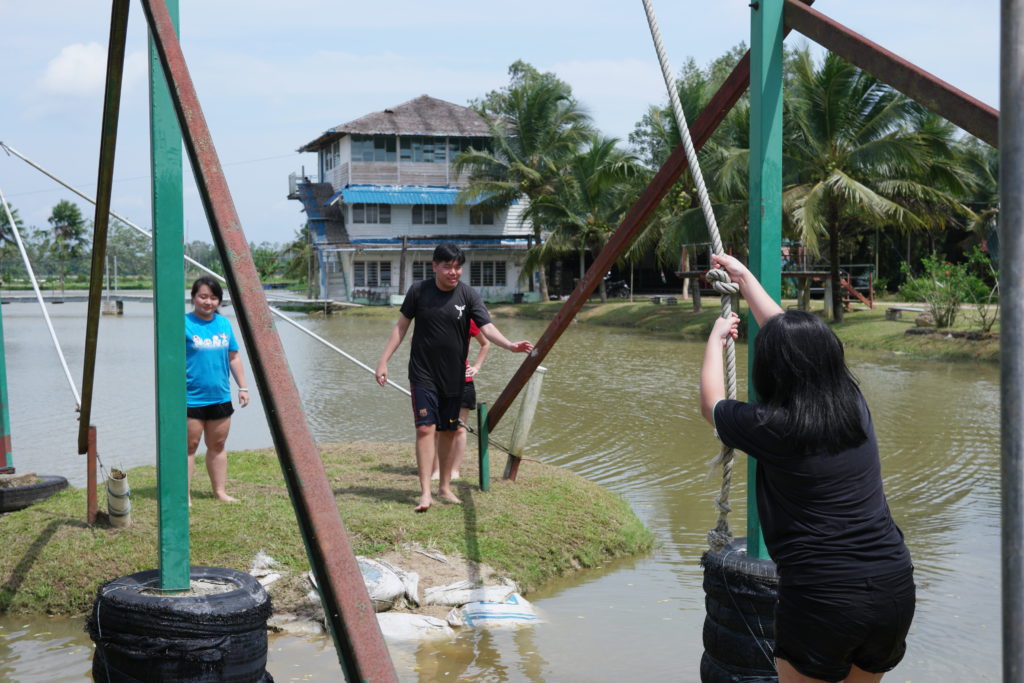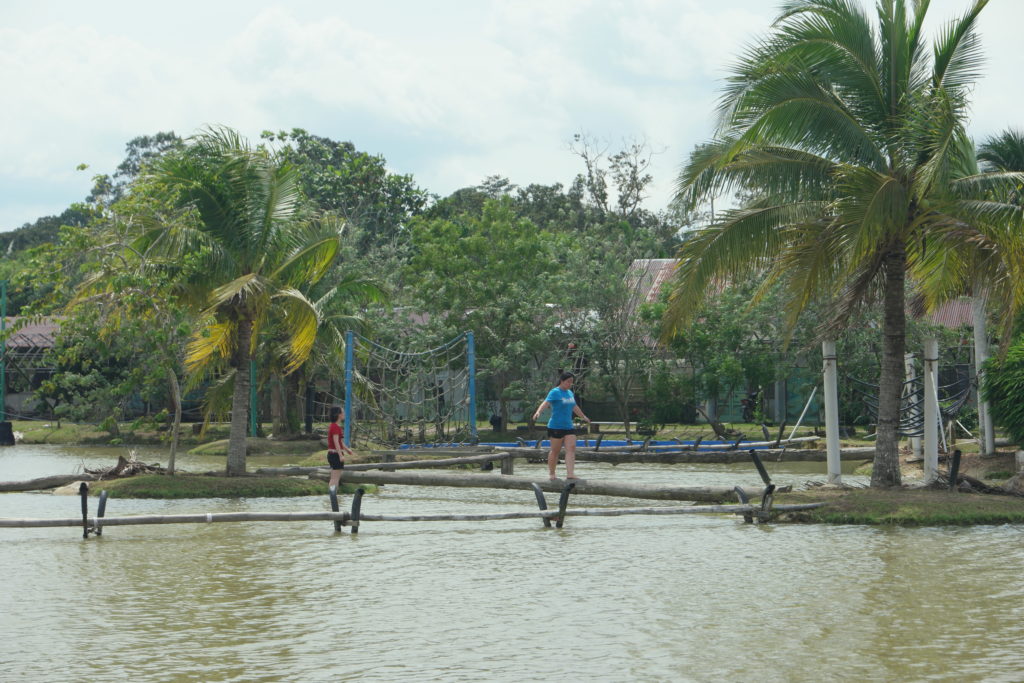 7. Flying Fox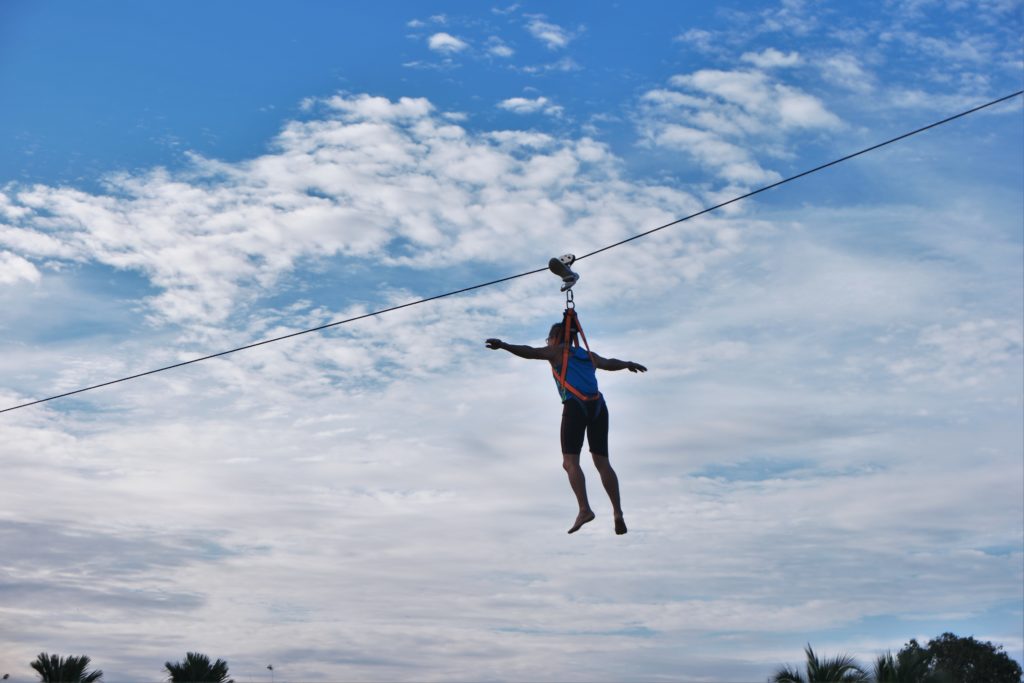 Alright enough about water activities. What about flying in the sky! Flying fox at KOREF Eco Farm gets you up in the air flying across the lake. Who needs a drone to get a bird's eye view when you can see it yourself! Strap a GoPro or simply get yourself a monopod to record the amazing views of the farm as you fly from one end to the other.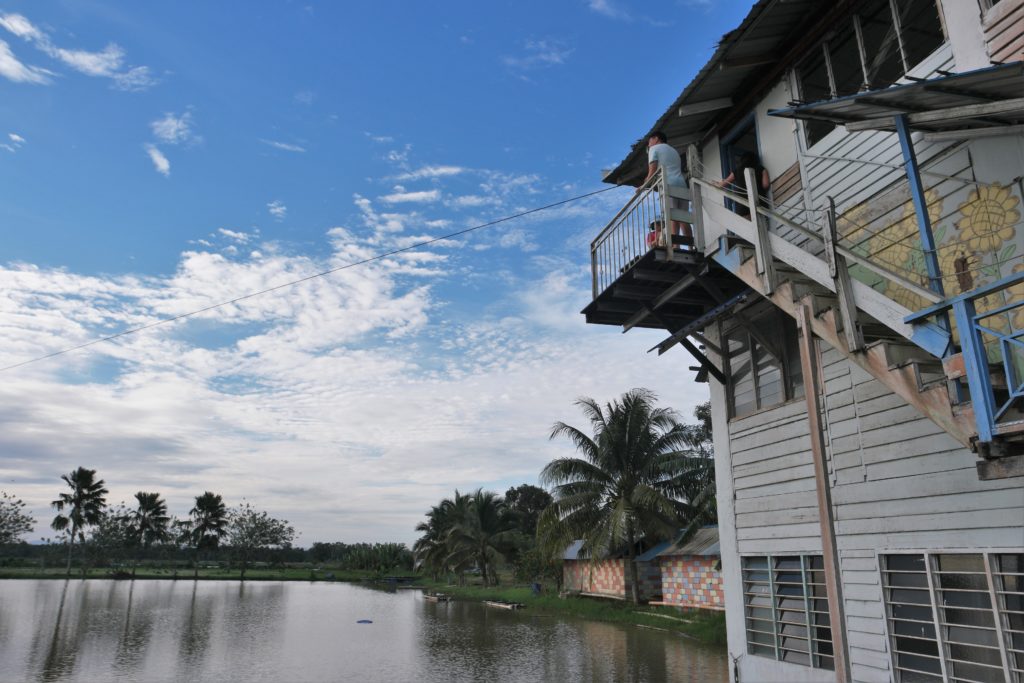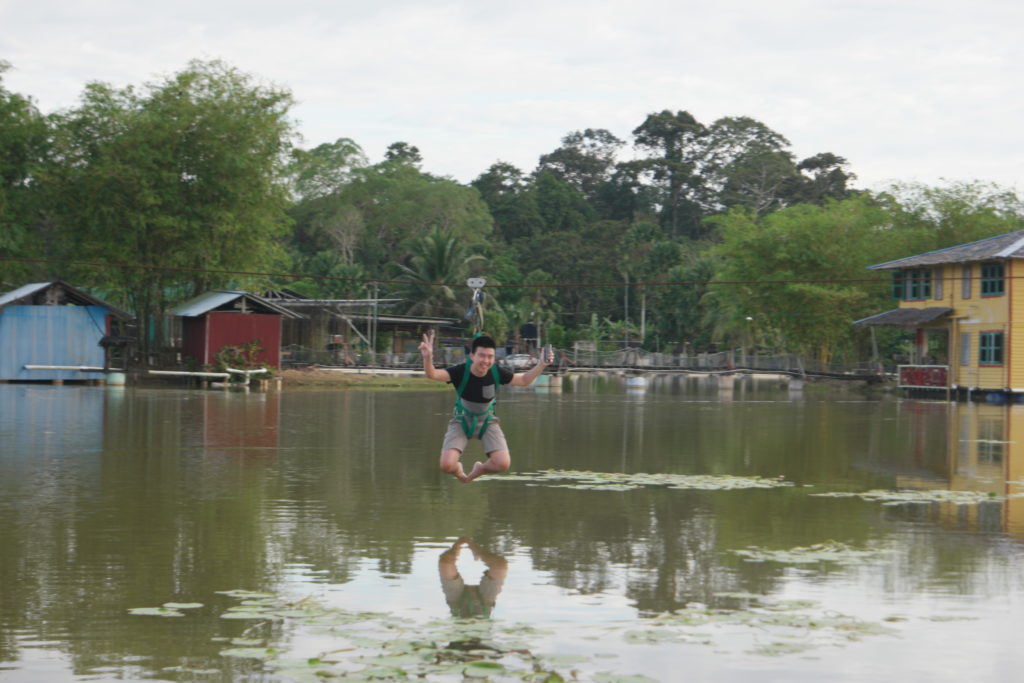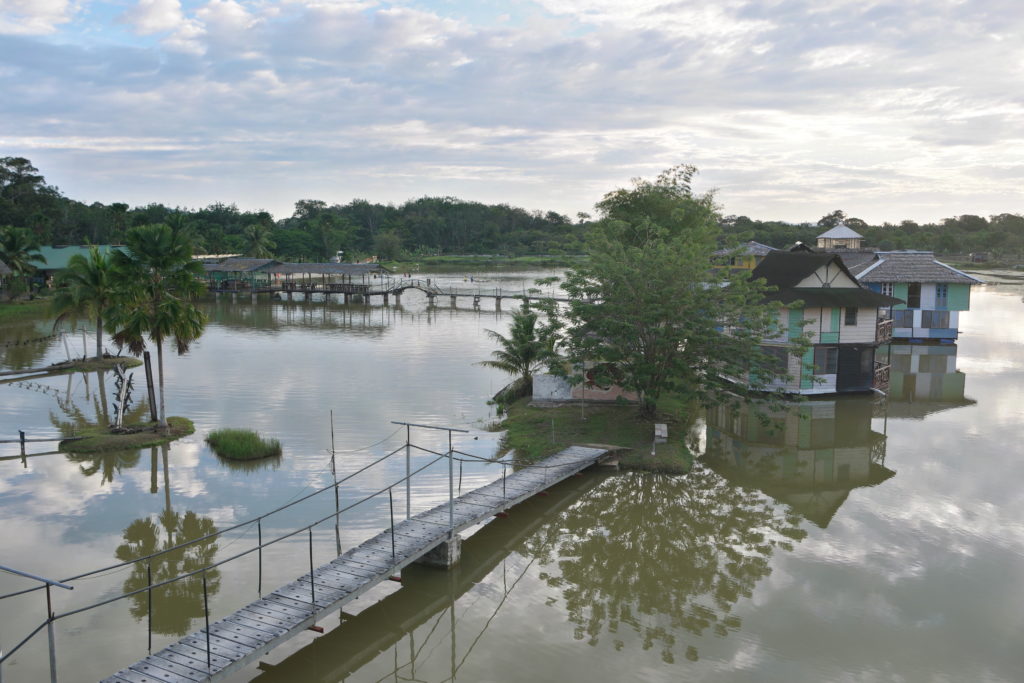 8. Farm Village Life Experience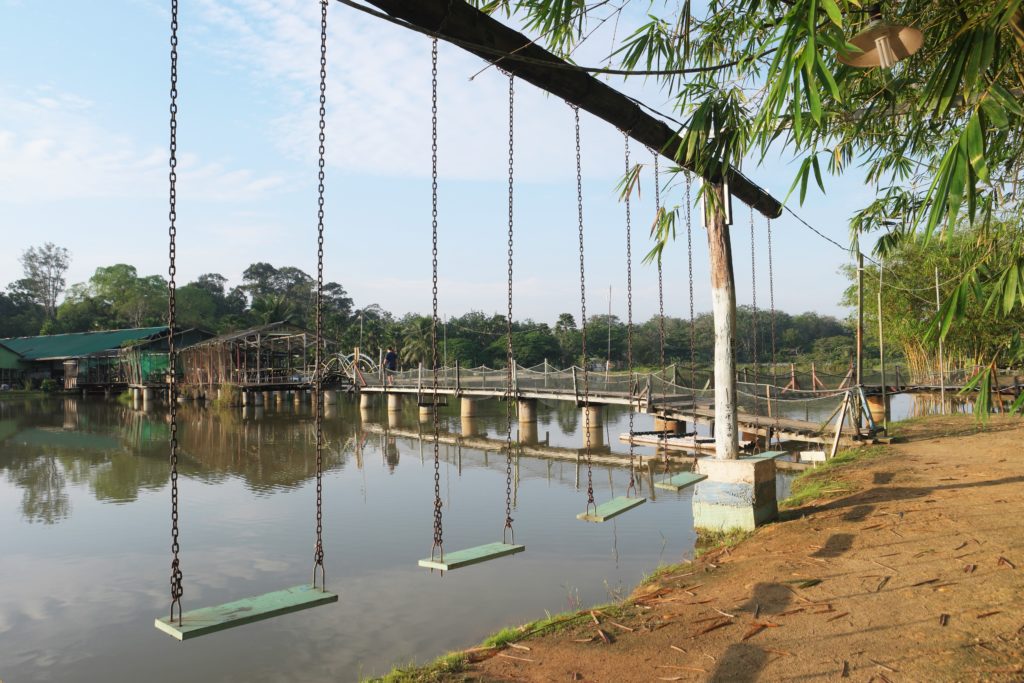 If you prefer to just relax and enjoy the farm village slow pace of life, KOREF Eco Farm has plenty to offer too! Be it swinging by the lake, feeding Arowanas, playing with chicks, rabbits, ducklings etc., there is never a boring time here at the farm.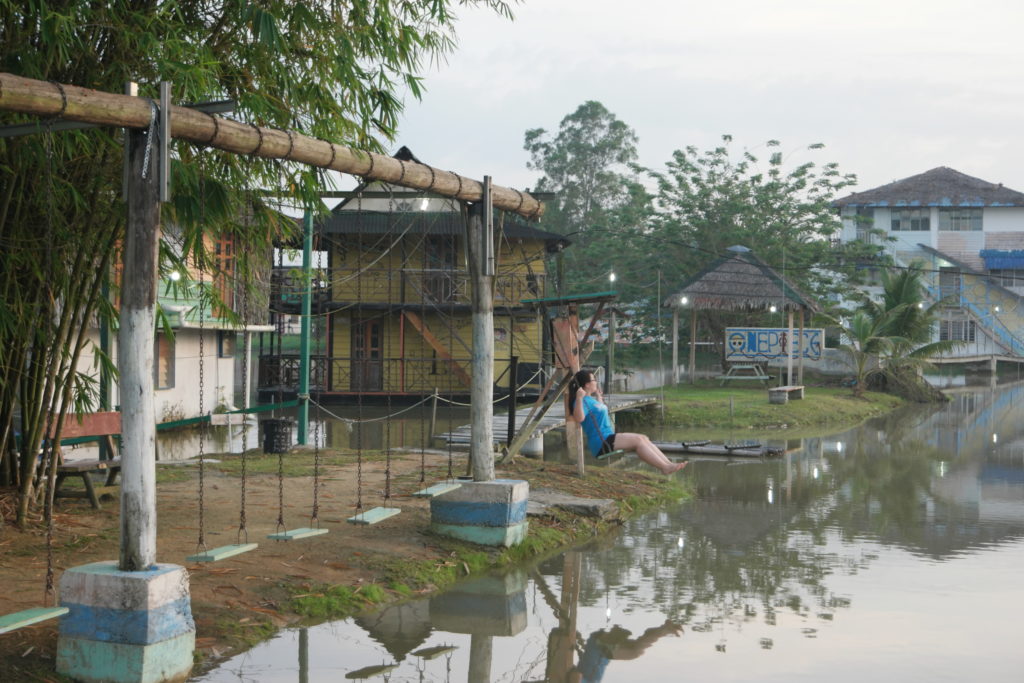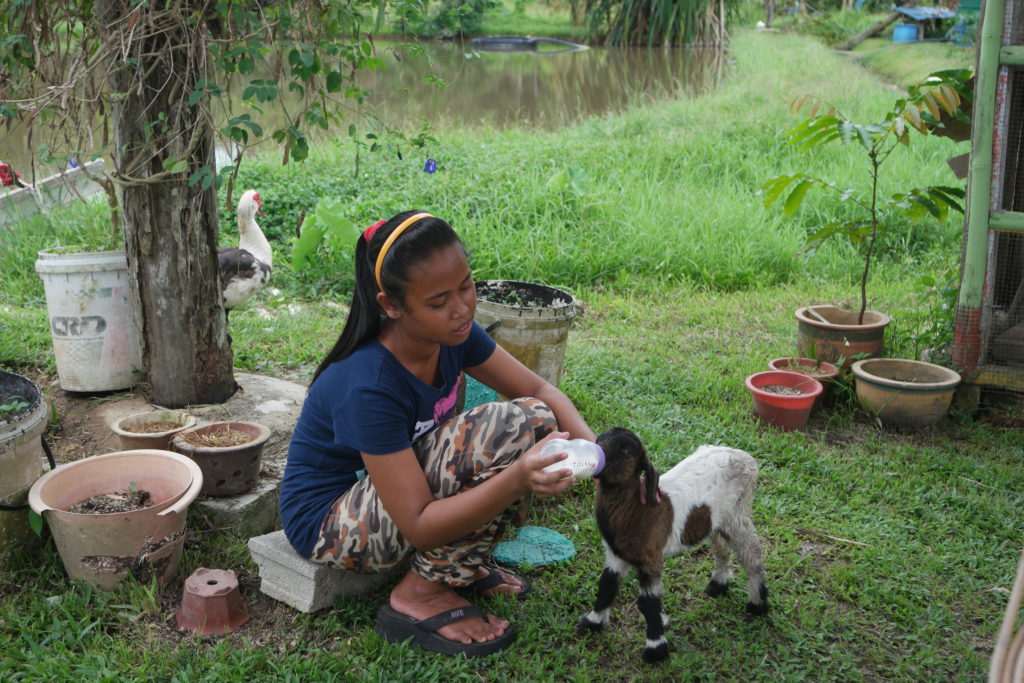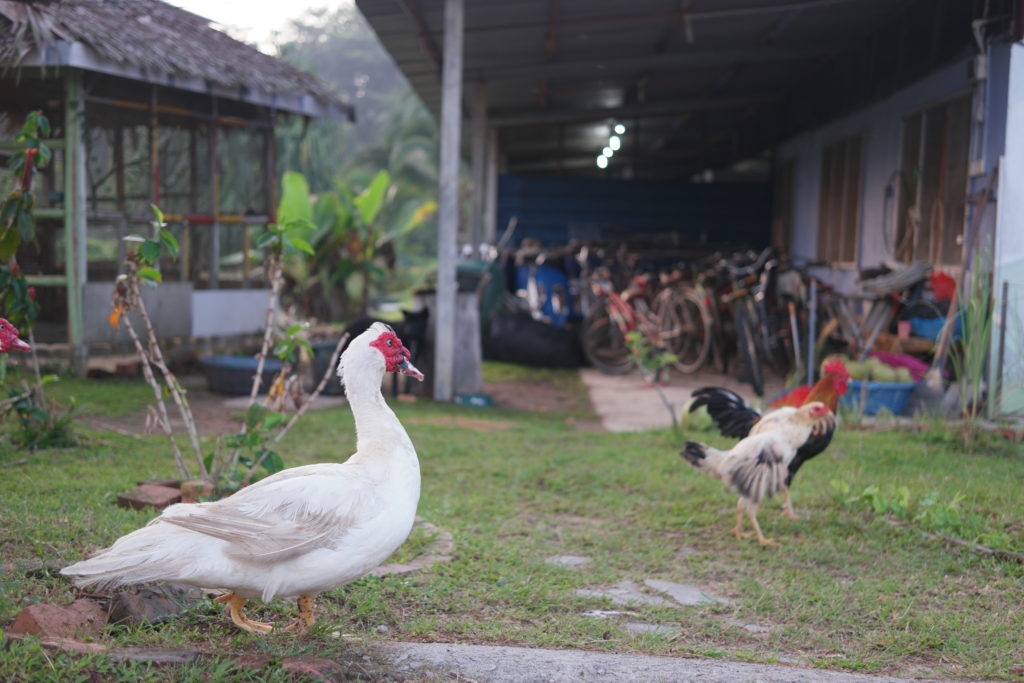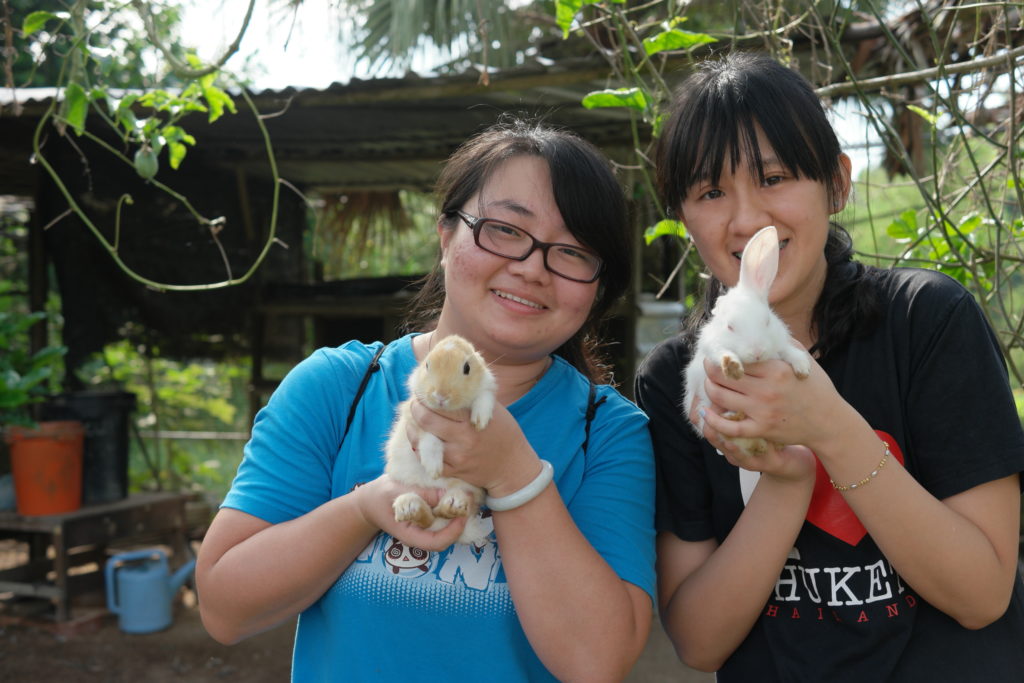 AND LAST BUT NOT LEAST,

THAT BEAUTIFUL SUNSET!
---
Getting there:
Location: KOREF Eco Farm, KM43, Jalan Kluang - Mersing, 86700 Kluang, Johor. 
From Singapore: Engage private transportation with Enrich Transport Service or Anda Transport Agency for arrangements.
Travel Expenses: RM339 (Floating Chalet) including meals and activities. Please check with KOREF Eco Farm's website for updated rates.